Nationals and Non- Nationals Require Authorization Document to Travel to Jamaica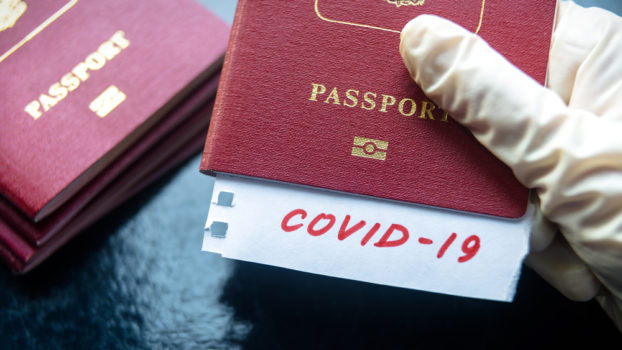 As of June 15, both nationals and non- nationals will require a travel authorization document in order to travel to Jamaica, under the new controlled entry programme.
Prime Minister the Most Hon. Andrew Holness made the announcement during a virtual press briefing at the Office of the Prime Minister Media Centre on Friday (June 12).
Outlining how the new protocol will work, Mr. Holness said two different portals for entry application have been set up on jamcovid19.moh.gov.jm and on visitjamaica.com.
"Residents of Jamaica, being both nationals and non-nationals, who are ordinarily resident in Jamaica should apply to obtain a travel authorization document on jamcovid19.moh.gov.jm," he said.
"This includes non-nationals who live here, as I've said before, as a result of owning a work permit, marriage or being dependents of Jamaican nationals or just living here over an extended period," Mr. Holness added.
Non-residents, on the other hand, who are visiting Jamaica for tourism or business, should apply on visitjamaica.com.
"The application process is the same, but the information requirements are slightly different. For example, for non-resident, the information for home quarantine assessment would not be required at this stage, as persons travelling for tourism will be staying at hotels or resorts defined in a resilient corridor under a stay -in-zone order," Mr. Holness said.
At the same time, he informed the briefing that a travel authorization document is not required to book a flight to Jamaica.
"It is, however, a requirement for check-in, and boarding and the airlines will not allow passengers to board without travel authorization," the Prime Minister said.
In the meantime, Mr Holness reiterated that all persons arriving in Jamaica will be subjected to a health screening and risk assessment by the health authorities, which will include temperature checks, observation of symptoms, as well as an interview by a health officer.
"The health authorities will make a risk assessment based on information obtained through this health screening, as well as consideration of certain factors, including the country and city of origin, travel history and the living conditions at the home where you intend to stay in Jamaica. This risk assessment will determine the testing and quarantine requirements," the Prime Minister explained.
He added that all persons will be required to go through a sensitization programme that will advise them of the various infection prevention protocols within Jamaica, such as hand washing and sanitizing, wearing of masks, social distancing, gathering restrictions and curfew hours among others.
Source JIS
Minister Bartlett Endorses Spatial AI Technology for Advancing Tourism Stakeholder Development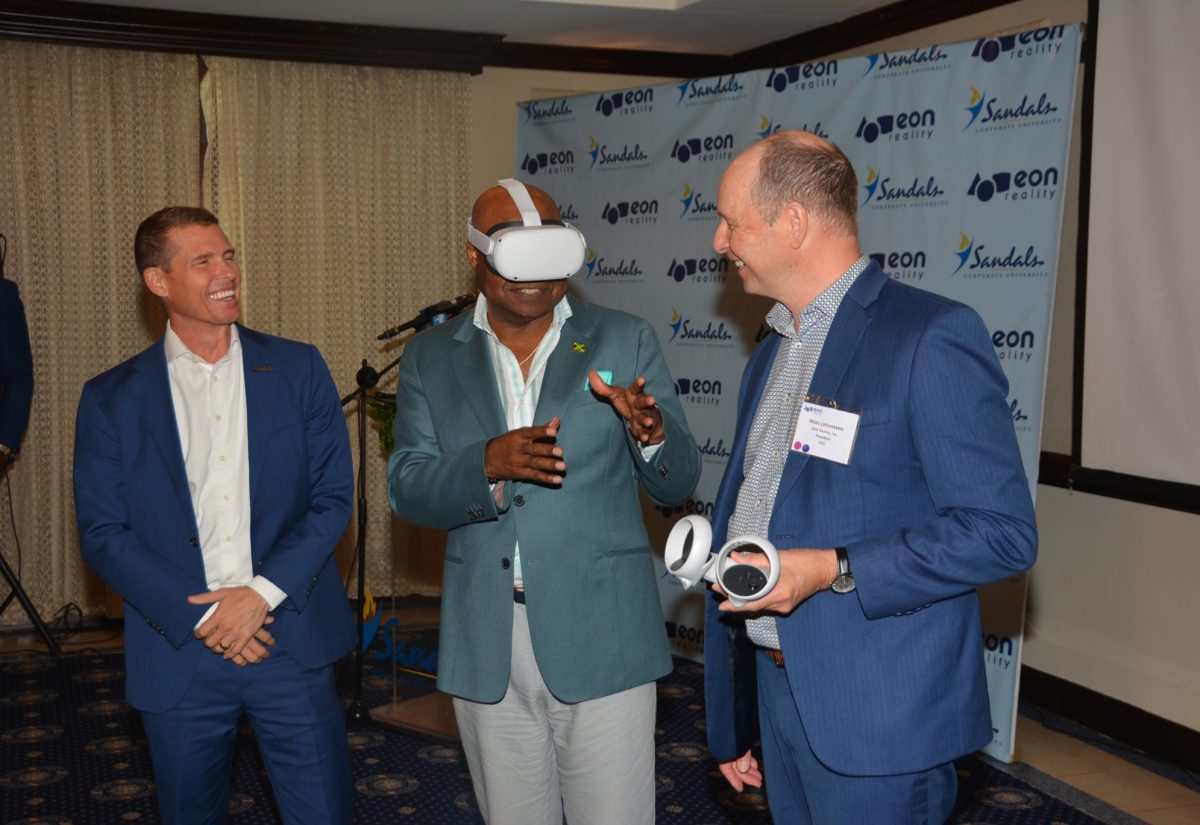 Spatial Artificial Intelligence (AI) technology is poised to revolutionise training in Jamaica's tourism industry through virtual and augmented reality platforms for enhancing the education and professional development of staff and stakeholders in the sector.
Tourism Minister, Hon. Edmund Bartlett, endorsed the transformative potential of the technology while addressing the launch of the EON Reality and Sandals Corporate University (SCU) training and development partnership at Sandals Royal Plantation in Ocho Rios, St. Ann, on Thursday (October 5).
"We gather to celebrate the launch of the SCU and the EON Reality XR platform as a milestone innovation that has the potential to dramatically reshape the education and training landscape in the tourism sector and other industries," Mr. Bartlett stated.
"This is because it focuses on the use of virtual augmented mixed and extended reality, and this will help to fundamentally transform the methods by which we acquire knowledge and exchange training," he added.
The collaboration promises to impact Jamaica and the Caribbean on a wide scale, with the potential to target over 10,000 employees for upskilling according to the Minister.
Additionally, he said the interactive and immersive approach contributes to securing the future of tourism by equipping the workforce with the skills and knowledge needed to excel in an ever-evolving industry.
"In the current era, characterised by rapid technological changes, endeavours such as the SCU and EON partnership will guarantee Jamaica's sustained position in tourism as a global leader in education and training," Mr. Bartlett outlined.
"What we are doing in Jamaica is truly creating the space for leadership. The goal is not to merely establish a platform but, more importantly, it is to herald the advent of a new paradigm in education transformation," he added.
SCU, as part of the Sandals Resorts International brand, holds an esteemed place in the hospitality sector.
Through the unique adult education programme offered by SCU, team members have access to comprehensive hospitality-specific training and academic qualifications.
The use of EON Reality's innovative solutions across these diverse programmes demonstrates the versatility of the EON AI Assistant in facilitating learning and teaching across various subject areas.
Executive Chairman of Sandals Resorts International, Adam Stewart, pointed out that learning has always been and will continue to be at the heart of what defines Sandals and its subsidiaries.
He said the brand is built on human interaction, noting that amidst all the changes, the core of their service remains "person to person, smile to smile".
"So, my job has been to follow through on what started many, many years ago, to assemble the most extraordinary team of visionaries and find most extraordinary platforms to be able to execute on that dream," Mr. Stewart explained.
"This [partnership] is going to help so many Caribbean nationals, hopefully starting here, but expanding right through the wider Caribbean and far beyond Sandals Resorts International, so [that] we can train our people and uplift them," he added.