70 Additional Buses Expected for The Jamaica Urban Transit Company (JUTC) By September 2023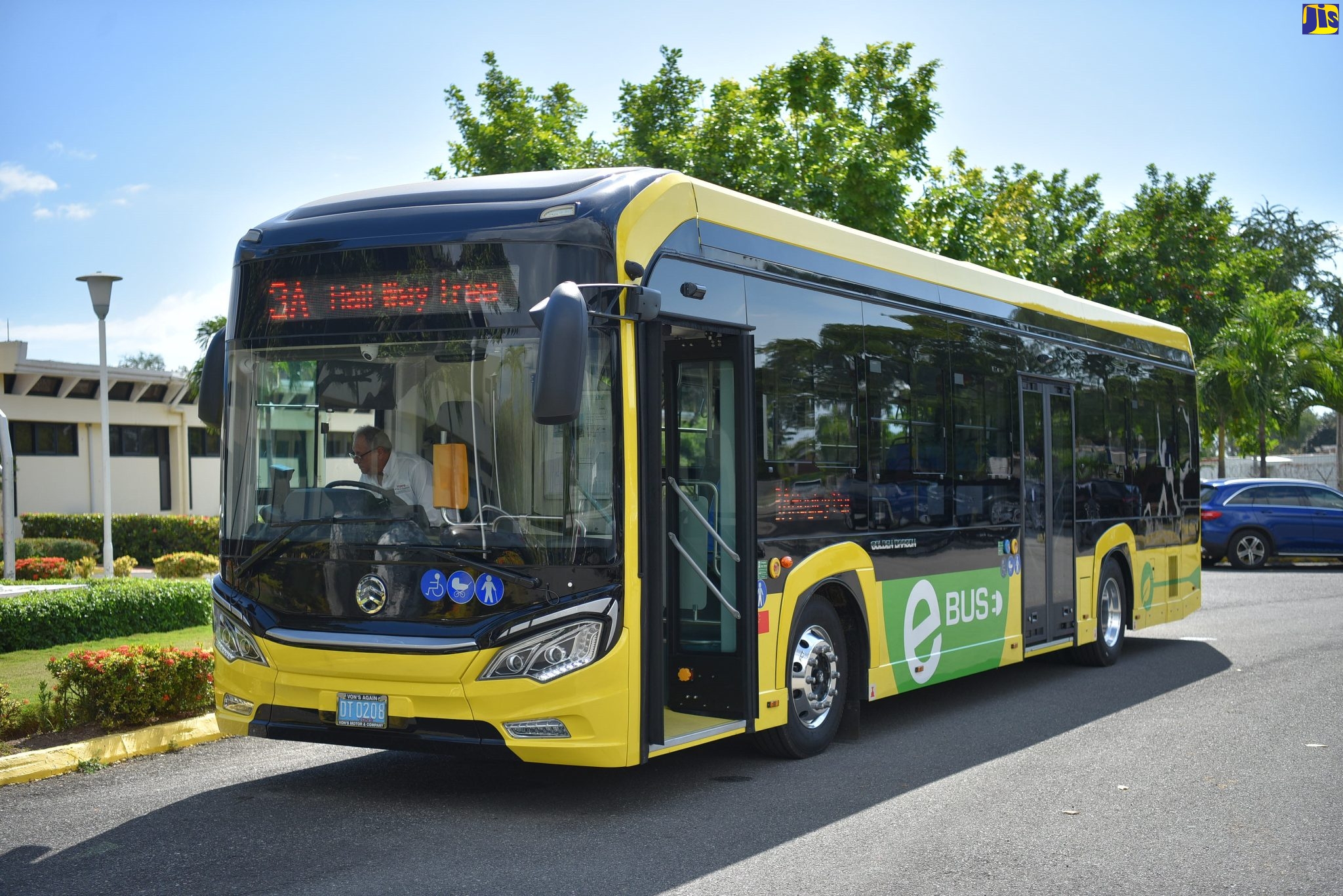 The Jamaica Urban Transit Company (JUTC) is to receive 50 additional buses, 45 diesel and five electric, by month end.
Additionally, 20 compressed natural gas (CNG)-fuelled units will be added to the fleet under a joint arrangement with private-sector partners. These are expected by September.
Minister of Transport and Mining, Hon. Audley Shaw, made the disclosure during his contribution to the 2023/24 Sectoral Debate in the House of Representatives on Wednesday (May 9).
"We are currently engaged in a Battery Electric Bus pilot project for the testing of six electric buses, which will evaluate the performance of these electric buses and form the basis for comparison to the diesel and compressed natural gas buses," Mr. Shaw said.
"As a matter of fact, one electric bus is already in operation. As we take steps to address the number of seats needed to transport commuters, we are expecting to procure 200 electric buses over the next two years, among other initiatives being explored," he added.
Mr. Shaw also informed that the JUTC has digitised its processes to facilitate application for charters and subfranchise licences, pointing out that an online portal was launched by the company in February this year.
He noted that this is a major step towards making the entity's services more accessible and the processes more user-friendly.
"Persons who are interested in applying for charters or subfranchise licence may visit the JUTC's website at www.jutc.gov.jm and make the necessary arrangements and pay for the service online," the Minister stated.
Meanwhile, Mr. Shaw said the current fare collection system used by the JUTC has become obsolete.
He informed that the procurement process for an upgraded Cashless Fare Collection System was significantly advanced; however, it was redirected for consideration by the Public Investment Appraisal Branch (PIAB).
"A pilot project where the system [is] operating on all the JUTC's buses, at no cost to the people of Jamaica, is to be implemented. The outcome of this pilot will assist the process of review by the PIAB and further guide the way forward," Mr. Shaw said.
Regarding the matter of fuel pilferage, the Minister noted that for more than two decades, the matter has been an issue for the JUTC.
"We are pursuing new methods to combat the innovative means by which thieves have been pilfering fuel. Without divulging too much, due to the sensitivity and security issues around this matter, we are working with a local company to introduce a technology-based solution that will assist us in detecting, locating, and tracking fuel theft where it occurs," Mr. Shaw indicated.
Dawgen Global and NeedStreet Web Technologies Join Forces to Transform Healthcare in the Caribbean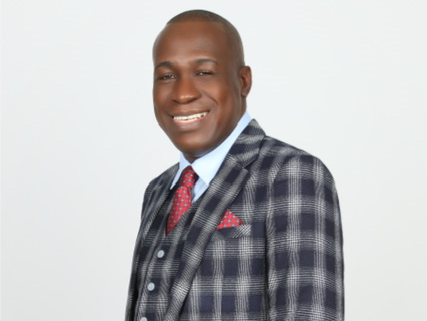 Dawgen Global, a renowned multidisciplinary professional service firm specializing in innovative business solutions, is proud to announce its partnership with
NeedStreet Web Technologies Pvt Ltd. as the authorized reseller of ContinuousCareTM, an innovative telemedicine and telehealth software platform, across numerous Caribbean nations.
The collaboration between Dawgen Global and NeedStreet marks a significant milestone in healthcare provision for the Caribbean region. ContinuousCare's groundbreaking capabilities are set to revolutionize healthcare delivery, ensuring communities have uninterrupted access to vital healthcare services. By connecting medical practitioners, governments, and other stakeholders, this software is poised to transform healthcare accessibility throughout the Caribbean.

Dr. Dawkins Brown, the Executive Chairman of Dawgen Global, expressed his enthusiasm for the partnership, stating, "Our collaboration with NeedStreet represents a transformative leap in health care provision for the Caribbean. We are truly excited to bring ContinuousCare's capabilities to medical practitioners, governments, and other stakeholders. This software will revolutionize healthcare delivery, ensuring our communities have constant, reliable access to vital healthcare services."
ContinuousCareTM, developed by NeedStreet Web Technologies, is a comprehensive telemedicine and telehealth software solution that empowers healthcare providers to connect with their patients and efficiently manage their practices online. This robust platform encompasses various essential features, including practice marketing, reputation management, patient engagement, telehealth services, and practice management tools.
The software's  feature set includes a marketing-ready website integrated with online appointments for both in-person and telehealth visits, online payment processing, and telehealth features such as video calls, asynchronous telehealth consultations, and remote patient monitoring. The integrated patient portal enables patients to access and update their health data and engage in telehealth sessions with their healthcare providers. Additionally, providers benefit from a comprehensive admin console that streamlines practice management and automates patient engagement through various channels, including SMS, email, WhatsApp, and push notifications. To ensure seamless connectivity on the go, both patients and providers can access mobile apps, and the platform seamlessly
integrates with a range of Bluetooth and server-based health devices, allowing patients to automatically send their health data to their providers.
ContinuousCareTM is also set to incorporate cutting-edge generative AI technologies from OpenAI, the company behind ChatGPT, which will introduce a range of AI-based features to further enhance the platform's capabilities.
Ms. Chenju Venugopal, Director of Customer Development at NeedStreet Web Technologies, expressed her excitement about the partnership, stating, "This collaboration signifies a shared commitment to improving patient care through technological innovation. We are thrilled to work alongside Dawgen Global to empower healthcare providers with the tools they need to manage and monitor their patients remotely."
By securely connecting healthcare providers and patients, ContinuousCareTM enhances the understanding of personalized healthcare needs and facilitates the interpretation of health data.
This powerful software platform offers health practitioners in the Caribbean region an effective, convenient, and responsive solution to support chronic patients.
With the expansion of ContinuousCareTM across numerous Caribbean nations, including the Bahamas, Jamaica, Barbados, Bermuda, St. Kitts and Nevis, St. Lucia, Antigua, Turks and Caicos, British Virgin Islands, US Virgin Islands, Guyana, Puerto Rico, Cayman Islands, Trinidad & Tobago, Dominica, Belize, Bahamas, and St. Vincent and the Grenadines, Dawgen Global and NeedStreet Web Technologies are driving a transformative shift in healthcare accessibility throughout the region.
About Dawgen Global
Dawgen Global is a multidisciplinary professional service firm that provides innovative business solutions to a diverse clientele. With a commitment to excellence, Dawgen Global specializes in delivering cutting-edge services across various industries, ranging from finance and technology to healthcare and beyond
About NeedStreet Web Technologies Pvt Ltd
Founded in 2011, NeedStreet is an Indian corporation dedicated to providing innovative technology solutions in various domains. Their ContinuousCareTM platform is designed to enhance the healthcare delivery system, promoting better accessibility, and patient engagement.