Jamaica's Transport Authority (TA) Revising Requirements For Licensing Of Public Passenger Vehicles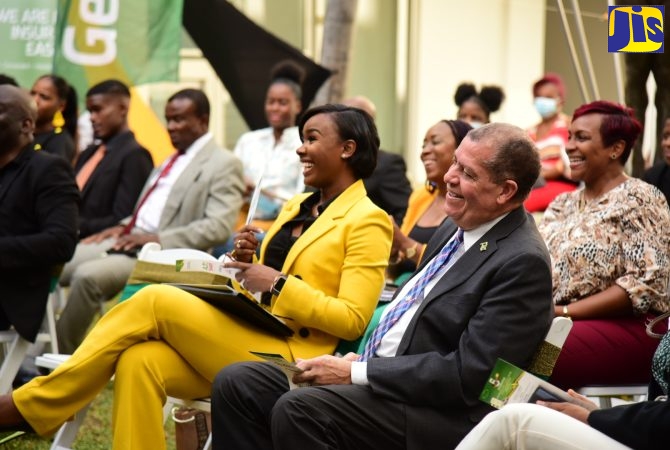 The Transport Authority (TA) will be revising the requirements for the licensing of public passenger vehicles, according to Minister of Transport and Mining, Hon. Audley Shaw.
Mr. Shaw said the change is to ensure "better screening" and assessment of driving capabilities, adding that he has started discussions with the TA and the Island Traffic Authority (ITA), "to see this through".
"The transport sector is a critical one, and our operators must perform with the utmost integrity, and provide quality service," the Minister said, while delivering the keynote address at the recent fifth Anniversary Celebrations of 876 On The Go Taxi Service, held at the University of Technology (UTech), in St. Andrew.
He told the company to continue to empower their drivers, so that the "taxi business becomes professionalised, profitable, and sustainable, with stakeholders benefiting in the total value chain of the industry, and with passengers at the epicentre of the business".
The Minister informed that the Road Safety Unit (RSU) in the Ministry is conducting sessions in schools, to encourage a culture of good driving practice, and the visits and other activities by the RSU are about "educating our future" on the importance of road safety and to ensure that they "become the change after we hang up our keys".
He also highlighted that the Ministry is moving with several other initiatives to make the traffic environment safer and will be going forward with plans to offer rewarding incentives, to not only acknowledge those who have been exemplary leaders in the sector, but to encourage others to do good, and what is right.
The Minister said companies like 876 On The Go Taxi Service must be commended for "inculcating safety" at all levels, which is "demonstrated" on the roads by their drivers.
JSEZA Sets Sights On Multi-Trillion-Dollar ESG Market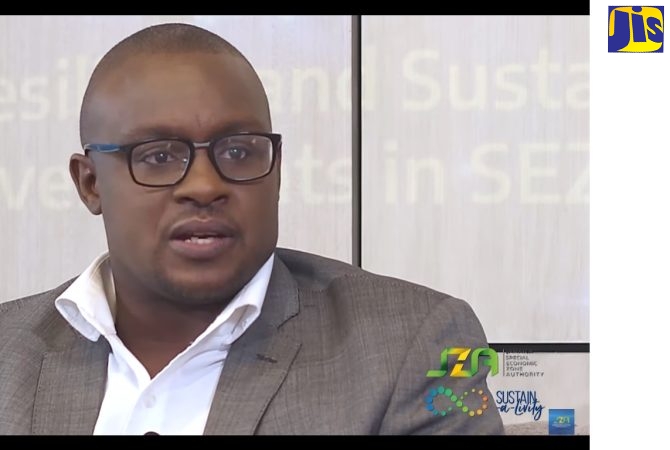 The Jamaica Special Economic Zone Authority (JSEZA) is positioning Jamaica to tap into the multi-trillion-dollar Environmental, Social and Governance (ESG) investment market.
ESG investing refers to putting money in companies, which, through their environmental performance, social impact and governance issues, are focused on balancing people, planet and profits.
It is becoming increasingly popular as investors seek long-term value and alignment with sustainability and climate-related objectives.
According to the United States (US) Sustainable and Impact Investing Trends biennial report, the ESG market was valued at $17.1 trillion in 2020, growing exponentially throughout the pandemic to about $30 trillion.
Jamaica is signalling its readiness to enter the market through development of the 'Sustain-a-Livity' concept, which was presented to global investors at the recently concluded World Expo 2020 Dubai.
During the event, JSEZA hosted a Jamaica Connects Business Forum on 'ESG Investing in Jamaica: The Sustain-a-Livity Way'.
"If you look at it from a stock exchange perspective, the companies that integrate ESG into their systems were performing better than the regular companies that didn't. So, we were basically saying, we want in on the market," JSEZA Senior Director for Regulations, Policy, Monitoring and Enforcement, Ainsley Brown, told JIS News.
"What we did was reframe it [ESG] into our own sustainability concept because we are not just talking it, we are living it," he added.
Mr. Brown told JIS News that companies that implement ESG in their operations are known for value creation and risk mitigation.
On the value creation side, they experience stronger growth, greater productivity, higher return on equity and a higher credit rating. As it relates to risk mitigation, they have lower loan and credit default rates, and reduced legal and regulatory interventions.
Sustain-a-Livity is a Jamaican concept focused on harmonious living developed through awareness and expansion of workstyle, lifestyle, life-based and spiritual interests.
The concept is a critical part of the JSEZA sustainable economic development framework, which emphasises development for social progress, environmental stewardship and economic growth for all Jamaicans and generations to come.
Sustain-a-Livity is incorporated in the Authority's operations from the review of applications to the facilitation of business, and is promoted throughout the local special economic zones that JSEZA regulates.
Mr. Brown shared that implementation of the concept is manifested in ways such as the adoption of International Organization Standardization (ISO) and other types of standards, and the creation of growth-fostering work environments.
He noted that the Sustain-a-Livity concept was well received by potential investors at World Expo 2020 Dubai.
"They are really drawn to it, and in speaking to people from other special economic zone authorities that are seeking to integrate certain sustainability concepts, they're looking at us and saying, 'wow, you guys are ahead of the game' but we are just scratching the surface," he told JIS News.
"We have not gone really deep into certain things as yet, but the fact that we even have a monitoring mechanism in place in the Sustain-a-Livity framework, which most zones do not have, is significant," Mr. Brown added.
During the six-month World Expo 2020 Dubai from October 2021 to March 2022, which attracted over 24 million visitors from around the world, the Jamaican delegation promoted the island as a prime destination for investment in several areas including ESG.
Source JIS