Part 2: Public Transportation Sector Cannot Survive On One Foot – To Achieve Vision 2030 For The Public Transportation Sector A New Business Model Is Needed Now…NTAG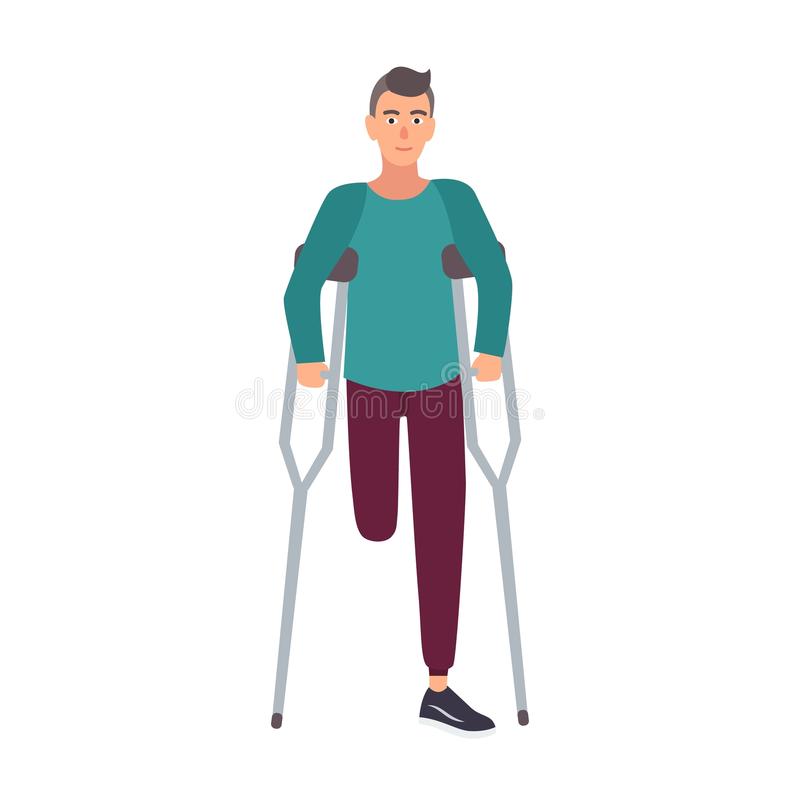 Part 2 Public Transportation Sector Cannot Survive On One Foot!
NTAG takes the firm position that the public transportation sector cannot survive on one foot! i.e. passenger fares. This as one means it will always need support to stand-up strong and independent.
NTAG's view and a key feature of its Vision 2030 plan is that the public transportation sector can survive on two feet! One that combines the opportunity to derive income from passenger fares and courier services. According to NTAG multiple revenue streams will allow for a more profitable transportation sector, and relieve it of the need to frequently seek and require government support to stand-up strong and independent.
"A taxi owner is a business operator, so in applying for the fare increase the operators submitted their income and expenditure statements, which indicate they are operating at a loss. Bear in mind all our overhead expenses are pegged to the US dollar, and I don't need to tell you about the devaluation of our dollar right now. Every single week we go to the pumps we pay an increase in fuel costs. We have to fit [fitness certification] our vehicles twice per year, unlike a private vehicle operator who only has to do it once per year. We have to do it twice to ensure our vehicle is fit and roadworthy to carry passengers. Our insurance costs triple or sometimes quadruple what private insurers pay. Where do we get the money from to pay for all these expenses? We have to service our vehicles regularly. Where do we get the money? It's the fare that we charge, that is our income, that is our revenue."
Sophia Campbell Head Route Taxi Association of Jamaica
Importantly, and a point which should be of significant interest to the Minister of Transport and the Minister of finance is NTAG's argument that this will alleviate the frequent calls for fare increases. With the opportunity for increased income from multiple revenue streams from Rides and Delivery services, calls for fare increases can be tempered or even eliminated, removing the political pressure. This political pressure to fix and control fares is at the core of the problem plaguing the sector NTAG argues.
"Meanwhile, taxi operators, who it is said are providing the subsidy that the Government fails to in order to better meet the demands of its creditors, are clamouring for a fare increase. Enter Uber and the competition has tightened. But the Government is in a deep dark hole of policy failure. Any massive increase in bus and taxi fares will bring undue additional hardships on poor people, cause the "independent" Bank of Jamaica (BOJ) to miss its inflation target, be damaging to the economy, could result in social unrest, and could be politically disastrous. Taxi drivers knowing that badness pays are flexing their muscles."
Audley Rodriques has served as Jamaican ambassador to South Africa, Kuwait, and Venezuela.
https://www.jamaicaobserver.com/columns/inequality-and-the-public-transportation-system/
The introduction of technology to better manage underutilized space and capacity to increase income and efficiency can yield significant national and individual financial benefits, resulting in lower prices to the Jamaican people the NTAG plan argues.
The NTAG plan also points out that the public transportation sector can play a far more significant and strategic role in the economic and commercial development of Jamaica, and is grossly underutilised asset. The public transportation sector, NTAG argues, can accelerate economic development by offering same day delivery to homes and places of business, allowing brick and mortar stores and ecommerce websites to offer this service to their customers. This has the effect of reducing the cost of delivery, resulting in lower prices of goods and services.
The NTAG 2030 National Transportation Business Model seeks to incorporate and integrate into a national logistics transportation and delivery solution.
The public transportation sector can be easily integrated into what NTAG describes as the RedPlate National Logistics Transportation and Delivery Solution, capitalizing on the vast amounts of underutilized space and capacity in both public transportation and commercial vehicles, allowing for more diverse income streams, that are more profitable than even carrying passengers.
The proposed RedPlate National Logistics Transportation and Delivery Solution incorporates all forms of public and commercial transportation including Rural Stage Carriages/Urban Stage Carriages/ Route Taxis/ Express Carriages/ Hackney / Contract Carriages & Commercial Carriage (green plates).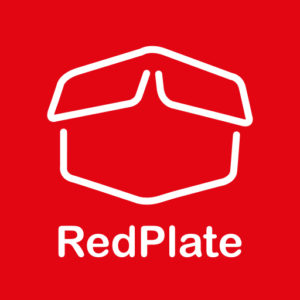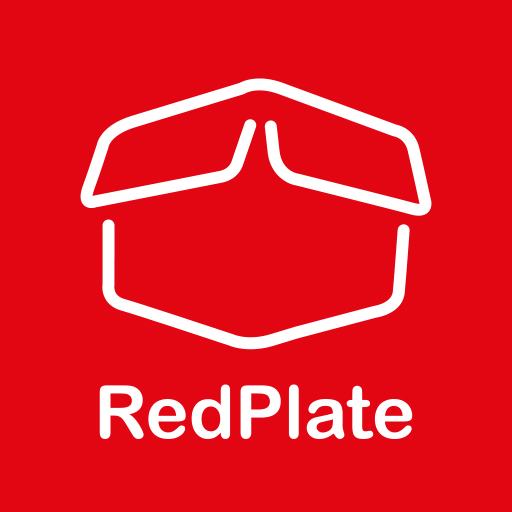 The RedPlate National Logistics Transportation and Delivery Solution will be operating through Five (5) Main Connection Hubs located in Kingston, Ocho Rios, Mandeville, Savanna-La-Mar and Montego Bay with daily time scheduled routes. Members of the public and business owners operating online or offline will have the opportunity to offer same delivery to anywhere in the island based on set departure and estimated arrival times.
The service will also operate through strategic pickup and drop off locations such as Service Stations on main roads, which may be farther from town centers, providing other RedPlate Rides with connecting revenue opportunities.
The National Transportation Alliance Group Limited (NTAG) is already in advanced discussions with the Transport Authority for a special operating license to allow both Hackney and Route taxis to formally and legally carry third party packages and cargo. This is not currently allowed under the current licence arrangements.
Access to these updated or new licensees to allow for this multiple revenue streams, supported by changes in Government policy will be required immediately.
Part 3: The Key Stakeholders Required To Make This Plan Work
Part 3: The Key Stakeholders Required To Make This Plan Work, The Jamaican People- To Achieve Vision 2030 For The Public Transportation Sector A New Business Model Is Needed Now…NTAG
Part 1: Fish or Fowl – When It Comes To Fare Fixing, Are We In The Public Or Private Sector? – To Achieve Vision 2030 For The Public Transportation Sector A New Business Model Is Needed Now…NTAG
Part 6: The Full Support of Minister of Transport & The Transport Authority – To Achieve Vision 2030 For The Public Transportation Sector A New Business Model Is Needed Now…NTAG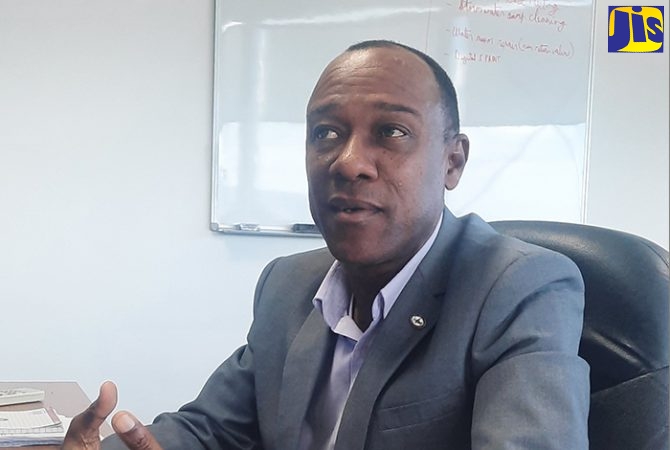 Part 6: The Ministry of Transport & The Transport Authority
NTAG notes that the Transport Authority has already begun to make key and fundamental changes that are in line with NTAGs outlined position. This was clearly outlined by the Managing Director of the Transport Authority, Willard Hylton.
We Are Embracing A New Way Of Issuing Licences, Moving Towards A Market-Driven Situation.
"We are embracing a new way of issuing licences, which is currently done on an open-and-closed basis. We will be moving towards a market-driven situation. Under the new arrangement, it will not matter how many persons apply. If there are too many operators on one route, the market will fix that. If someone applies for a route, they will have 30 days to determine if it is working. If not, they can make the change. You have route taxi associations through which our licensees make their applications. We want to strengthen the ability of those route taxi associations to prepare the drivers and operators for Vision 2030. The Authority is looking at how we can start building out something that represents world-class standards, so these changes are necessary. The improvements being made to the transport sector entails more than just having nice-looking buses but also ensuring proper organisation of all modes of public transportation. Whatever we are doing, it should be comparable to what happens in developed countries, so that's what we are focusing on right now" Managing Director of the Transport Authority, Willard Hylton
NTAG fully supports these initiatives and is dedicated to working with the Ministry of Transport and the Transport Authority to achieve Vision 2030.
"Time and destiny have placed US the stakeholders as leaders at a very important and transformative intersection of the public transportation sector. We now have an opportunity to finally transform the public transportation sector, using technology and our collective efforts. With our collective and unified leadership and support we can do what previous public and private sector leaders in the past have not been able to do…it's our time to give our Jamaican people what they truly deserve and for US to leave a lasting legacy." NTAG
I Know WE Can Get It Done!
2022-2030
We Need All Public And Private Sector Stakeholders And Policy Makers Onboard In The Same Room Around The Same Table To Get It Done
The Clock Is Ticking.
Vision 2030 Jamaica – National Development Plan (Extracts)
In 2006, the Government of Jamaica (GOJ) mandated the Planning Institute of Jamaica (PIOJ) to lead the preparation of a comprehensive long-term National Development Plan (NDP) which would place Jamaica in a position to achieve developed country status by 2030. Development of the Plan began in January 2007 and thirty-one Task Forces (TFs) including the Transport Task Force were established thereafter. The TFs represent sectors and areas critical to the achievement of the national goals and have been charged with responsibility for developing the relevant long-term sector plans.
The Transport Task Force through three sub-committees, viz., land, air and maritime transport, commenced the plan preparation exercise in April 2007, leading to the completion and submission of a 1st draft report for the long-term development of the transport sector in Jamaica. Following review and stakeholder consultation, and preparation of an action plan for the sector, the Transport Sector Plan for Vision 2030 Jamaica was completed in 2009.
This Sector Plan for Transport is one of the strategic priority areas of the Vision 2030 Jamaica – National Development Plan. It is one of thirty-one sector plans that form the foundation for Vision 2030 Jamaica – a 21-year plan based on a fundamental vision to make 'Jamaica the place of choice to live, work, raise families, and do business,' and on guiding principles which put the Jamaican people at the centre of the nation's transformation.
Extensive and high-quality infrastructure is considered a pillar of international competitiveness that: enables the efficient functioning of markets for goods, services and labour; increases the productivity of economic processes; and improves decision-making by entrepreneurs and other economic actors. The Transport Sector Plan for Vision 2030 Jamaica will ensure the development of world-class transport infrastructure and services that contribute to the competitiveness of our producers and improved quality of life for our people.
The preparation of the Plan was supported by a quantitative systems dynamics computer model – Threshold 21 Jamaica (T21 Jamaica) – which supports comprehensive, integrated planning that enables the consideration of a broad range of interconnected economic, social and environmental factors. The T21 Jamaica model is used to project future consequences of different strategies across a wide range of indicators, and enables planners to trace causes of changes in any variable or indicator back to the relevant assumptions and policy choices.
Road Transportation
Road transportation, being the larger component of land transportation has been affected by the variations in transportation activities in recent years. Road transport includes the road infrastructure, private motor vehicle movement, and the public transport system including buses and licensed public passenger system. Jamaica has one of the densest road networks in the world, with a total of 15,394 kilometres of road. The length of the road network in Jamaica has incurred some changes due to developments such as the realignment of main roads. There was also the addition of thirty-three kilometres (33km) to the road network due to the construction of Highway 2000 (H2K). Traffic volume has been steadily increasing over recent years. This has led to congestion problems in major towns and capitals across the island. Traffic management initiatives have been implemented in the Kingston Metropolitan Transport Region (KMTR) and proposals have been made to address congestion issues in other parishes.
The Half Way Tree Transportation Centre was opened in January 2008. The Centre is a major transport infrastructure project designed as a modern facility with two levels – one level for arriving buses and the other for departing buses. Ultimately it will provide a single-terminus area for all buses traversing the Half-Way-Tree area. Adequate facilities are in place for the commuting public, including a commercial area with a number of shops and kiosks and offices for the JUTC and TA.
Additional Transport Centres are planned for other areas of the island, although these are not directly under the Ministry's portfolio. The Urban Development Corporation (UDC) is spearheading plans for a Transport centre in Downtown Kingston. Significantly, there are also proposals by Local Government Authorities to construct municipal transportation centres in areas such as Spaldings, Clarendon and Darliston, Westmoreland.
Public Transport
Under the rationalization of the public passenger transport system in the Kingston Metropolitan Region (KMTR), the Metropolitan Management Transport Holdings Ltd. (MMTH) was established in 1995 with responsibility for purchasing buses and building depots and terminal facilities, while the Jamaica Urban Transit Company (JUTC) was established in 1998 to operate the public passenger transportation system that had previously been provided by private operators. In 2008 there were a total of 1,648 buses licensed to operate in or from the KMTR with a total seating capacity of 39,457. In addition, the Montego Bay Metro provides service on three routes with eight buses.
There was a total of 19,075 taxis licensed by the Transport Authority to provide public passenger service islandwide. The importance of the public transport system to road transport in Jamaica is highlighted by the finding of a recent survey that nearly 75% of households do not own a motor vehicle.
Road Master Plan
The government has undertaken the preparation of a Road Master Plan with funding support from the European Union to guide the development and maintenance of the island's road network over the next ten (10) years. The main provisions of the Road Master Plan include: identification of priority roads in need of periodic maintenance; estimation of preliminary maintenance and construction costs; and recommendations for funding mechanisms. While the Road Master Plan has not yet been formally adopted by the Jamaican government, the Transport Plan for Vision 2030 Jamaica seeks to ensure continuity in long-term planning for land transport in Jamaica by building on the provisions of the Road Master Plan.
"On May 30, 2018, when Minister Montague rose from his seat in Gordon House, it was in a bid to provide alternate strategies for a beleaguered public transportation system with insufficient units to provide reliable transportation for Jamaicans, not only in the Corporate Area, but also in the rural communities, or the nook and cranny of the island. This inadequacy of public transportation had been identified by the auditor general as a contributor to the growth of illegal public transportation in Jamaica. In fact, in a performance audit conducted by the auditor general in October 2017, it was noted that "an inadequate supply of PPVs may have fostered the prevalence of illegal operators".
https://jamaica-gleaner.com/article/commentary/20191018/transport-ministry-firm-solving-problems-public-sector