Part 1: Fish or Fowl – When It Comes To Fare Fixing, Are We In The Public Or Private Sector? – To Achieve Vision 2030 For The Public Transportation Sector A New Business Model Is Needed Now…NTAG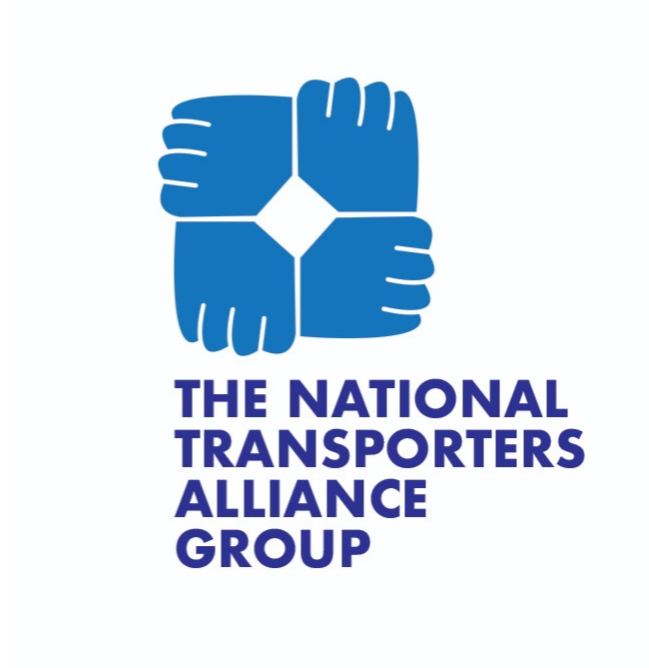 The recently formed National Transporters Alliance Group Limited (NTAG) has outlined a very ambitious plan titled – A National Public Transportation Plan For The Jamaican People 2022-2030.
Interim President and CEO of the newly formed National Transporters Alliance Group Ludlow Mclean, is hailing the formation of this cooperative style representation body as game changing for the Public Transportation sector.
The organisation he said was formed to better represent the interest and welfare of Route and Hackney taxi operators islandwide offering rides and last mile delivery services, and courier bikers, all operating through App based technologies.
The plan outlines in some detail what NTAG describes as a new business model based on a number of strategic and fundamental changes and implementation of a technology platform.
The purpose of the NTAG plan is to present a pathway and course of deliberate actions that will improve efficiency, transparency, and fairness, while providing the framework to accelerate the economic growth and development within the public Transportation sector by 2030.
"Our Mission at NTAG is To Achieve Vision 2030 Outcome #9 Of A Modernized Public Transport System That Contributes To Improved Quality Of Life For All Jamaicans."
In this Six (6) part feature, Businessuite takes an in depth look at the plan for wider public consumption and discussion.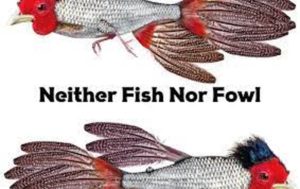 Part 1: Fish or Fowl – When It Comes To Fare Fixing, Are We In The Public Or Private Sector?
"Governments do not expect to make profits from the necessary support for public transportation. An efficient service is important for productivity and other economic benefits that come with moving goods and people. There needs to be a more disciplined approach of how buses are run in urban areas and then those who are served will follow suit. Public transporting should be subsidized. The economic benefits of subsiding will not be direct. The more efficient the public transportation becomes is the more efficient workers become; they reach work on time. They do not have to spend two hours or maybe 30 minutes in traffic" Dr. Lawrence Nicholson The University Of The West Indies
Are We In The Public Or Private Sector? This is a key and fundamental question the plan first seeks to establish, indicating that it must be addressed and clarified without doubt, especially in the matter of fixed and controlled fares.
Government imposed fixed and controlled fares is seen as the most pressing factor impacting investors and operators in the sector, as it directly impacts revenue, profitability and increased investments in the sector.
NTAG poses the following questions.
"Are we operating as private sector entrepreneurs, like the supermarket, gas station,
market vendors, farmers, manufacturers, banks, insurance etc., putting up our own
capital, and paying taxes etc., with the expressed goal to make a decent profit and ROI….If we make a loss that is for our own account.
OR
Are we in the Government operated and controlled Public Transportation Sector offering a public service, supported, subsidised and funded in part by tax payers money, so the Government fixed and controlled fares to the public is lower, as in the case of the JUTC."
This question is raised against the background of Government policy, as articulated by Finance Minister Nigel Clarke in his 2022 budget presentation where he stated with much fanfare and chest beating that his Government does not believe in price fixing, a very important point to note.
According to Hon. Nigel Clarke Minister of Finance and the Public Service in his budget presentation on Tuesday, March 8, 2022…. "We do not believe that telling banks what they must charge for a package of services solves this (fee) problem. We hold this view, as we know it would make matters much worse. We don't believe in telling the market vendor what she should charge for mangoes or the sky juice vendor what he should charge for a bag juice.
There is lot of history of failure with the policy of price fixing. History has taught us that when you fix prices, quantity inevitably declines and quality frequently suffers. The reason is simple: if it is unprofitable to provide the services at the fixed price, the provider will simply choose not to provide the service and then we have a real problem. You can't compel anyone to operate at a loss.
Also, whenever you try to fix prices instead of dealing with the fundamental underlying malady, the entity whose prices have been fixed will simply pass the costs unto consumers in other, potentially more damaging, ways.
We don't believe in telling people what to do and in fixing prices. We don't fix sky
juice price, we don't fix bulla price, and we are not fixing no price. We do, however, believe in protecting the poor and vulnerable."
According to NTAG this pointed comment by the Minister clearly makes their case and argument for allowing market forces and not the Government to set prices.
"When I hear people talk about a 15 per cent increase it is relative. That is on a $100 fare. It is not like a private sector employee who would see it as a very good increase because they are getting that on hundreds of thousands of dollars. We are business operators, self-employed individuals. We have been given basket to carry water over the years. We have not got a fare increase in over eight years, and every single thing we consume, to include taking care of our families, we are affected by that as well. Other sectors don't have to apply to the Government for an increase. We have to apply and wait on them, so it is hard on the sector. We are told to get younger vehicles and when we do we can't maintain the fleet."
Sophia Campbell Head Route Taxi Association of Jamaica
NTAG's position is that we are a private sector group of individual, corporate investors and operators, our firm position is that we are operating as private sector entrepreneurs, like the supermarket, gas station, market vendors, farmers, manufacturers, banks, insurance companies etc., putting up our own capital, and paying taxes etc., with the expressed goal to make a decent profit and ROI….If we make a loss that is for our own account.
NTAG does not support the view that the Government should set prices in the sector and that the forces of the free market should prevail, as outlined in the Governments position firmly articulated by the Minister of Finance in his 2022 Budget presentation.
"The truth is that each operator is licensed as an individual not as a corporation, but the same operator may operate multiple vehicles and each with its own specific road license to a specific vehicle and route. The individual is only required to come through an Association to deal with the Transport Authority, actually creating a cash cow for operators of these Associations. So, the answer to your question is yes an operator should be able to set his own fare structure. The problem it would cause is major disruptions and lots of variances in prices on any given route. Free trade is allowed in Jamaica. Price structuring no longer exist in Jamaica. Gas stations have the right to set his own prices. In fact, some corporate area gas stations have multiple prices in a day to capitalize on the rush hour crowd. What would be needed to make it work, is that every operator on a given route should discuss and agree on the price per route. They could also capitalize on raising the fare each time the gas goes up and decrease each time the gas price decreases"
Marcel Antonio Clarke Transport Sector Investor
Like Hon. Nigel Clarke, Minister of Finance and the Public Service, NTAG believes that the Government has better and more cost-effective ways and means of protecting members of the Jamaican public it deems warrants assistance and support in their public transportation needs. This in much the same way it subsidies the JUTC or provides PATH and other related social services, targeted at those who really need it.
"The operators are complaining about high fuel prices. they have to overcharge passengers in order to survive in a competitive industry."
Ann Pearl President of the North East Manchester Taxi Association
In his budget presentation on Tuesday, March 8, 2022 Hon. Nigel Clarke, Minister of Finance and the Public Service said.. "We do, however, believe in protecting the poor and vulnerable. We do, however, believe in making more information available and allowing individuals to make their own choices. We do, however, believe that such a system is ultimately superior to one where you are told what to do.
There was a time we used to fix who could bring in food into Jamaica. You know what happened? The business people just set up shop in Miami and became the suppliers of the basic foods to Jamaica. Instead of making their money here in Jamaica, they made it in Miami.
There was a time we use to fix who could import cars. You know what happened?
The restriction created a shortage and led to massive increases in the price of cars.
Knee jerk price fixing doesn't work, no matter how much you shout or scream. Solving fundamental structural problems work. Freedom works. Protecting the vulnerable works. We believe in delivering targeted support and when we target we go big. As much as practically possible, the Government wishes to direct the relief
towards persons who have been, and are, most affected and who have the least ability to cushion for themselves."
"I think the time has come for players in the public transport sector to decide whether or not we should continue to call upon government and wait on government for a fare increase. I put it to you that the time has come for the sector to let the market decide on the true cost to travel. The Transport Operators Development Sustainable Services has been for the past several weeks looking at the suggestion by the Minister of Transport Hon Audley Shaw for a review of fares and the subsequent statement by the Minister of Finance Hon Nigel Clarke on the subject of price setting and fixing.
It is my humble view that if the Minister of Finance is to be taken by his words then the policy must be change to let the market decide the fares for the privately-owned public transportation and have a set fare for the government owned public transportation."
Egeton Newman President Transport Operators Development Sustainable Services
Here again NTAG is in full support and in line with the Minister and the Government that solving fundamental structural problems within the Public Transportation Sector works. Freedom to set fares and prices works, and importantly protecting the vulnerable works. NTAG also believes in the Government delivering targeted support.
Part 2 Public Transportation Sector Cannot Survive On One Foot!
Part 2: Public Transportation Sector Cannot Survive On One Foot – To Achieve Vision 2030 For The Public Transportation Sector A New Business Model Is Needed Now…NTAG
Part 6: The Full Support of Minister of Transport & The Transport Authority – To Achieve Vision 2030 For The Public Transportation Sector A New Business Model Is Needed Now…NTAG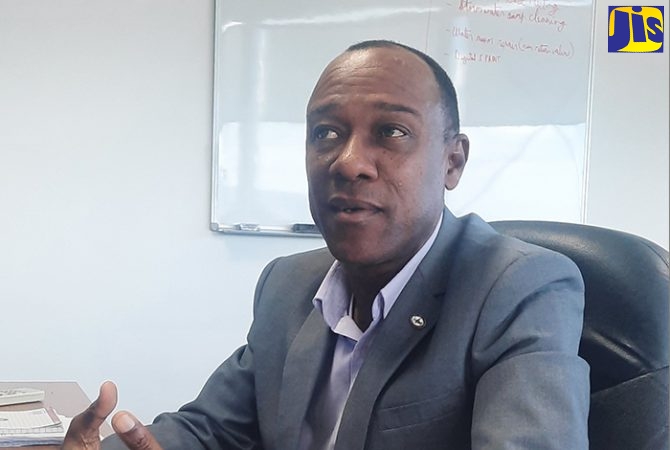 Part 6: The Ministry of Transport & The Transport Authority
NTAG notes that the Transport Authority has already begun to make key and fundamental changes that are in line with NTAGs outlined position. This was clearly outlined by the Managing Director of the Transport Authority, Willard Hylton.
We Are Embracing A New Way Of Issuing Licences, Moving Towards A Market-Driven Situation.
"We are embracing a new way of issuing licences, which is currently done on an open-and-closed basis. We will be moving towards a market-driven situation. Under the new arrangement, it will not matter how many persons apply. If there are too many operators on one route, the market will fix that. If someone applies for a route, they will have 30 days to determine if it is working. If not, they can make the change. You have route taxi associations through which our licensees make their applications. We want to strengthen the ability of those route taxi associations to prepare the drivers and operators for Vision 2030. The Authority is looking at how we can start building out something that represents world-class standards, so these changes are necessary. The improvements being made to the transport sector entails more than just having nice-looking buses but also ensuring proper organisation of all modes of public transportation. Whatever we are doing, it should be comparable to what happens in developed countries, so that's what we are focusing on right now" Managing Director of the Transport Authority, Willard Hylton
NTAG fully supports these initiatives and is dedicated to working with the Ministry of Transport and the Transport Authority to achieve Vision 2030.
"Time and destiny have placed US the stakeholders as leaders at a very important and transformative intersection of the public transportation sector. We now have an opportunity to finally transform the public transportation sector, using technology and our collective efforts. With our collective and unified leadership and support we can do what previous public and private sector leaders in the past have not been able to do…it's our time to give our Jamaican people what they truly deserve and for US to leave a lasting legacy." NTAG
I Know WE Can Get It Done!
2022-2030
We Need All Public And Private Sector Stakeholders And Policy Makers Onboard In The Same Room Around The Same Table To Get It Done
The Clock Is Ticking.
Vision 2030 Jamaica – National Development Plan (Extracts)
In 2006, the Government of Jamaica (GOJ) mandated the Planning Institute of Jamaica (PIOJ) to lead the preparation of a comprehensive long-term National Development Plan (NDP) which would place Jamaica in a position to achieve developed country status by 2030. Development of the Plan began in January 2007 and thirty-one Task Forces (TFs) including the Transport Task Force were established thereafter. The TFs represent sectors and areas critical to the achievement of the national goals and have been charged with responsibility for developing the relevant long-term sector plans.
The Transport Task Force through three sub-committees, viz., land, air and maritime transport, commenced the plan preparation exercise in April 2007, leading to the completion and submission of a 1st draft report for the long-term development of the transport sector in Jamaica. Following review and stakeholder consultation, and preparation of an action plan for the sector, the Transport Sector Plan for Vision 2030 Jamaica was completed in 2009.
This Sector Plan for Transport is one of the strategic priority areas of the Vision 2030 Jamaica – National Development Plan. It is one of thirty-one sector plans that form the foundation for Vision 2030 Jamaica – a 21-year plan based on a fundamental vision to make 'Jamaica the place of choice to live, work, raise families, and do business,' and on guiding principles which put the Jamaican people at the centre of the nation's transformation.
Extensive and high-quality infrastructure is considered a pillar of international competitiveness that: enables the efficient functioning of markets for goods, services and labour; increases the productivity of economic processes; and improves decision-making by entrepreneurs and other economic actors. The Transport Sector Plan for Vision 2030 Jamaica will ensure the development of world-class transport infrastructure and services that contribute to the competitiveness of our producers and improved quality of life for our people.
The preparation of the Plan was supported by a quantitative systems dynamics computer model – Threshold 21 Jamaica (T21 Jamaica) – which supports comprehensive, integrated planning that enables the consideration of a broad range of interconnected economic, social and environmental factors. The T21 Jamaica model is used to project future consequences of different strategies across a wide range of indicators, and enables planners to trace causes of changes in any variable or indicator back to the relevant assumptions and policy choices.
Road Transportation
Road transportation, being the larger component of land transportation has been affected by the variations in transportation activities in recent years. Road transport includes the road infrastructure, private motor vehicle movement, and the public transport system including buses and licensed public passenger system. Jamaica has one of the densest road networks in the world, with a total of 15,394 kilometres of road. The length of the road network in Jamaica has incurred some changes due to developments such as the realignment of main roads. There was also the addition of thirty-three kilometres (33km) to the road network due to the construction of Highway 2000 (H2K). Traffic volume has been steadily increasing over recent years. This has led to congestion problems in major towns and capitals across the island. Traffic management initiatives have been implemented in the Kingston Metropolitan Transport Region (KMTR) and proposals have been made to address congestion issues in other parishes.
The Half Way Tree Transportation Centre was opened in January 2008. The Centre is a major transport infrastructure project designed as a modern facility with two levels – one level for arriving buses and the other for departing buses. Ultimately it will provide a single-terminus area for all buses traversing the Half-Way-Tree area. Adequate facilities are in place for the commuting public, including a commercial area with a number of shops and kiosks and offices for the JUTC and TA.
Additional Transport Centres are planned for other areas of the island, although these are not directly under the Ministry's portfolio. The Urban Development Corporation (UDC) is spearheading plans for a Transport centre in Downtown Kingston. Significantly, there are also proposals by Local Government Authorities to construct municipal transportation centres in areas such as Spaldings, Clarendon and Darliston, Westmoreland.
Public Transport
Under the rationalization of the public passenger transport system in the Kingston Metropolitan Region (KMTR), the Metropolitan Management Transport Holdings Ltd. (MMTH) was established in 1995 with responsibility for purchasing buses and building depots and terminal facilities, while the Jamaica Urban Transit Company (JUTC) was established in 1998 to operate the public passenger transportation system that had previously been provided by private operators. In 2008 there were a total of 1,648 buses licensed to operate in or from the KMTR with a total seating capacity of 39,457. In addition, the Montego Bay Metro provides service on three routes with eight buses.
There was a total of 19,075 taxis licensed by the Transport Authority to provide public passenger service islandwide. The importance of the public transport system to road transport in Jamaica is highlighted by the finding of a recent survey that nearly 75% of households do not own a motor vehicle.
Road Master Plan
The government has undertaken the preparation of a Road Master Plan with funding support from the European Union to guide the development and maintenance of the island's road network over the next ten (10) years. The main provisions of the Road Master Plan include: identification of priority roads in need of periodic maintenance; estimation of preliminary maintenance and construction costs; and recommendations for funding mechanisms. While the Road Master Plan has not yet been formally adopted by the Jamaican government, the Transport Plan for Vision 2030 Jamaica seeks to ensure continuity in long-term planning for land transport in Jamaica by building on the provisions of the Road Master Plan.
"On May 30, 2018, when Minister Montague rose from his seat in Gordon House, it was in a bid to provide alternate strategies for a beleaguered public transportation system with insufficient units to provide reliable transportation for Jamaicans, not only in the Corporate Area, but also in the rural communities, or the nook and cranny of the island. This inadequacy of public transportation had been identified by the auditor general as a contributor to the growth of illegal public transportation in Jamaica. In fact, in a performance audit conducted by the auditor general in October 2017, it was noted that "an inadequate supply of PPVs may have fostered the prevalence of illegal operators".
https://jamaica-gleaner.com/article/commentary/20191018/transport-ministry-firm-solving-problems-public-sector