JSEZA Sets Sights On Multi-Trillion-Dollar ESG Market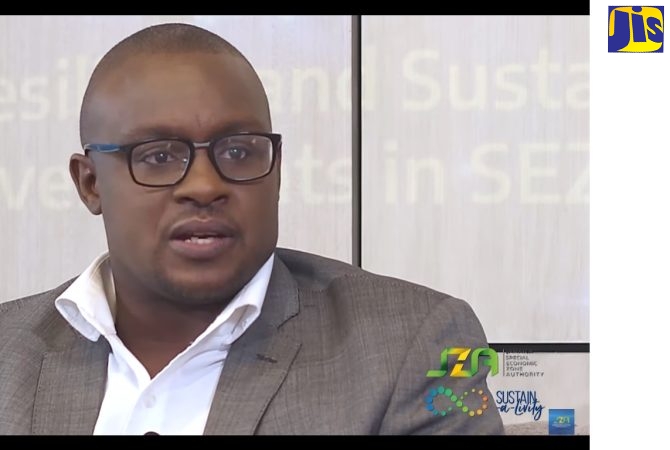 The Jamaica Special Economic Zone Authority (JSEZA) is positioning Jamaica to tap into the multi-trillion-dollar Environmental, Social and Governance (ESG) investment market.
ESG investing refers to putting money in companies, which, through their environmental performance, social impact and governance issues, are focused on balancing people, planet and profits.
It is becoming increasingly popular as investors seek long-term value and alignment with sustainability and climate-related objectives.
According to the United States (US) Sustainable and Impact Investing Trends biennial report, the ESG market was valued at $17.1 trillion in 2020, growing exponentially throughout the pandemic to about $30 trillion.
Jamaica is signalling its readiness to enter the market through development of the 'Sustain-a-Livity' concept, which was presented to global investors at the recently concluded World Expo 2020 Dubai.
During the event, JSEZA hosted a Jamaica Connects Business Forum on 'ESG Investing in Jamaica: The Sustain-a-Livity Way'.
"If you look at it from a stock exchange perspective, the companies that integrate ESG into their systems were performing better than the regular companies that didn't. So, we were basically saying, we want in on the market," JSEZA Senior Director for Regulations, Policy, Monitoring and Enforcement, Ainsley Brown, told JIS News.
"What we did was reframe it [ESG] into our own sustainability concept because we are not just talking it, we are living it," he added.
Mr. Brown told JIS News that companies that implement ESG in their operations are known for value creation and risk mitigation.
On the value creation side, they experience stronger growth, greater productivity, higher return on equity and a higher credit rating. As it relates to risk mitigation, they have lower loan and credit default rates, and reduced legal and regulatory interventions.
Sustain-a-Livity is a Jamaican concept focused on harmonious living developed through awareness and expansion of workstyle, lifestyle, life-based and spiritual interests.
The concept is a critical part of the JSEZA sustainable economic development framework, which emphasises development for social progress, environmental stewardship and economic growth for all Jamaicans and generations to come.
Sustain-a-Livity is incorporated in the Authority's operations from the review of applications to the facilitation of business, and is promoted throughout the local special economic zones that JSEZA regulates.
Mr. Brown shared that implementation of the concept is manifested in ways such as the adoption of International Organization Standardization (ISO) and other types of standards, and the creation of growth-fostering work environments.
He noted that the Sustain-a-Livity concept was well received by potential investors at World Expo 2020 Dubai.
"They are really drawn to it, and in speaking to people from other special economic zone authorities that are seeking to integrate certain sustainability concepts, they're looking at us and saying, 'wow, you guys are ahead of the game' but we are just scratching the surface," he told JIS News.
"We have not gone really deep into certain things as yet, but the fact that we even have a monitoring mechanism in place in the Sustain-a-Livity framework, which most zones do not have, is significant," Mr. Brown added.
During the six-month World Expo 2020 Dubai from October 2021 to March 2022, which attracted over 24 million visitors from around the world, the Jamaican delegation promoted the island as a prime destination for investment in several areas including ESG.
Source JIS
Designated Public Beaches In Jamaica To Be Upgraded This Fiscal Year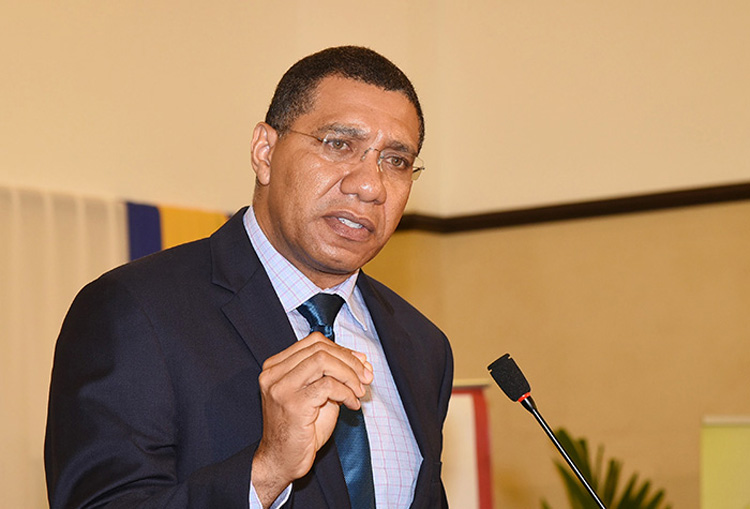 Designated public beaches will be upgraded this fiscal year, to improve the overall experience of Jamaicans, says Prime Minister, the Most Hon. Andrew Holness.
Speaking at the official ceremony to break ground for the 700-room RIU Aquarelle in Coopers Pen, Falmouth, on April 20, Mr. Holness said this is being done to facilitate the Government's commitment to good governance and the unwavering belief that Jamaicans should be able to enjoy the natural assets of their country.
He emphasised that public beaches must be protected, where the people can continue to enjoy a proud national pastime and where families and communities can have easy access.
"At a minimum, where applicable, each beach will be getting changing areas and restroom facilities, perimeter fencing, parking, gazebos, bandstands, children's play areas, walkways, electricity, water, sewerage treatment facilities, among other amenities," the Prime Minister noted.
"We never escape our history, and our history has not always been kind to the generations. But as the generations progress and we emerge as new leaders, we must ensure that we don't make the mistakes of the past, that we don't dispossess our people of their natural assets, and that as we pursue economic development, which we oftentimes conceptualise in buildings and roads, that we do not deprive the people of the use of their natural assets," Mr. Holness added.
He said the Tourism Enhancement Fund (TEF), which has already begun consultations with several communities across the island, will be financing the beach-upgrade initiative "with at least one to be addressed in each parish".
"Development must take place with Jamaica's social context in mind," the Prime Minister argued.
In the meantime, Mr. Holness said that despite the Disaster Risk Management Act (DRMA) being withdrawn, Jamaicans should continue to make good decisions regarding the ongoing COVID-19 pandemic, noting that it remains a clear and present danger.
"We are strongly recommending that you continue to wear your mask, sanitise… maintain social distance and exercise a degree of caution. That vigilance [however] must be exercised by the individual," the Prime Minister noted.
"Entities such as hotels, schools, and other institutions can maintain their own protocols while the Government will, from time to time, give an indication as to what the high-level threats are, and from that you can implement your own measures that you would require. It's up to the individual to make responsible decisions," he added.