Senator Hill Wants Local Consortium to Undertake US$200M Caymanas SEZ Development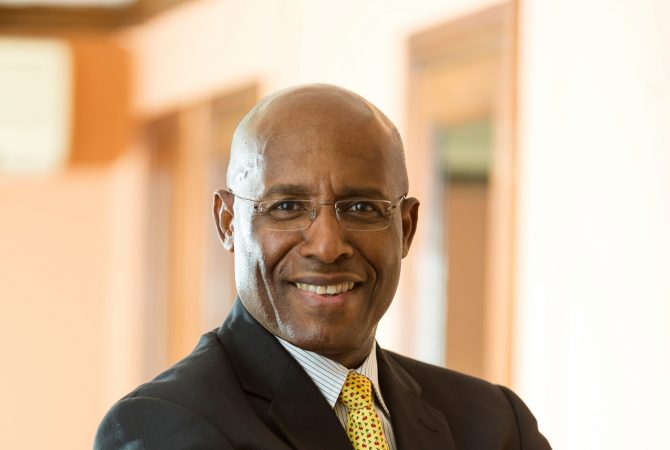 Jamaican investors are invited to form a consortium to undertake the development of the proposed Caymanas Special Economic Zone (SEZ) in St. Catherine.
Minister of Industry, Investment and Commerce, Senator the Hon. Aubyn Hill, made the call, while addressing a Rebranding and Quality Recognition ceremony held at the AC Hotel by Marriott in Kingston recently.
He said that the Zone will cost approximately $200 million to be developed.
"Yes, we're looking to foreigners [for investment] but I want to see a Jamaican consortium or business firm put that money together [and] become the master developer," he said.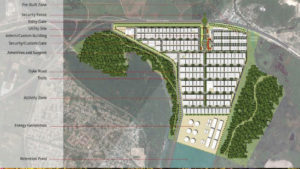 Minister Hill informed that the Zone is located on 650 acres of land owned by the Urban Development Corporation (UDC), and those persons who invest in the area will benefit from a renewable 50-year lease.
Investors will also enjoy tax-free benefits for an extended period.
Minister Hill said Jamaica has a wide spectrum of manufacturers, service creators, exporters, importers, and more, who may be able to undertake the development, "so I beg you, please find a consortium and take it on".
The Zone will be managed by the Port Authority of Jamaica (PAJ) and once completed, will provide employment opportunities for Jamaicans.
SEZs are created to facilitate rapid economic growth in a country by leveraging tax incentives as a way of attracting foreign investments and technological advancements.
We Want To Transform Public Transport In Jamaica…Andrew Holness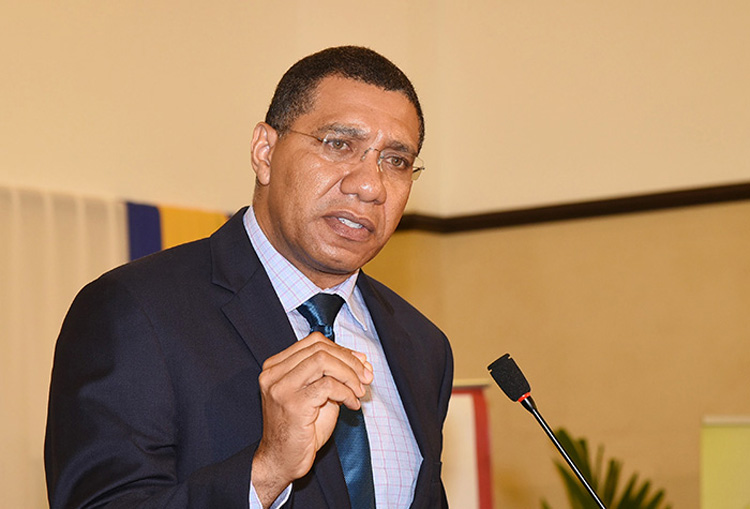 Public Transportation
Madam Speaker, I could not speak about roads without emphasizing that an efficient and orderly public transportation sector is not only critical for the development of any well-run society but is also essential for the daily lives of Jamaican citizens. Our vision is to have a professional transportation sector that is operated with pride, where the investors and operators are the strongest advocate for order and high quality service from their industry. I know there are a significant number of transport operators who view public passenger transport as a formal business. However, too many operators see it as a hustle. We want to assist our transport operators to create a real industry out of public transportation. I have heard the voices of our public transportation operators and I am convinced that there is a critical mass that share this vision to develop a first-world public transportation sector.
"Our vision is to have a professional transportation sector that is operated with pride, where the investors and operators are the strongest advocate for order and high quality service from their industry."
Madam Speaker, the transport sector is multi-faceted and made up of a number of stakeholders, including drivers, owners/investors, and owners who are also drivers. Their concerns are varied and include the rising expenses that they are faced with, the need to access affordable financing to retool, and issues relating to appropriate places to stop, disembark and take on passengers.
Some have expressed to me that they have no special facility for health insurance or pensions.
While the transport sector is largely a private operation, there is a significant public service they provide and this government is willing to work with our transport operators in meaningful ways to address their issues and improve their conditions. In the coming weeks, I will be arranging consultations with the various taxi groups to further explore their concerns.
Madam Speaker, to support the public transportation sector, the Government will be implementing the following:
1. Cutting of renewal fees for Route Taxi, Hackney Carriage, Rural Stage Carriage, and Contract Carriers of public passenger vehicles by 30% for a period of one year. This incentive is given to allow operators to regularize themselves and avoid tickets. During this period the Ministry of Transport and Mining has been directed to establish an updated database of all operators. While over 9,000 operators were able to benefit from the CARE programme to the tune of approximately $300 million, too many operators were not able to access the programme for a variety of reasons including lack of registration or incomplete registration with the relevant authority at the relevant date.
2. We must improve the quality of service, behaviour and awareness of our drivers. We will be introducing a short course for all Public Passenger Vehicle drivers to be administered by the Island Traffic Authority in collaboration with the Heart Trust NSTA. Drivers will be invited to register for the course focused on the new RTA, defensive and courteous driving techniques, maintenance and sanitation procedures for vehicles, assistance with establishing bank accounts and digital wallets, and the use of digital payment technologies. All drivers who register and complete the course will be formally certified and receive a $25,000 grant from the Government. Specifically for motorcycle riders, we will be making 10,000 helmets available free of cost for who go through a short course.
3. Last year the government announced a special loan window for transport operators to refleet or upgrade their vehicles. We are currently recrafting the existing DBJ loan facility to facilitate access on preferential terms for persons who would like to change their current vehicle or motorcycle to an electric vehicle or motorcycle. Our preliminary analysis shows that electric vehicles could be very efficient for certain types of taxi operations.
4. The NWA has been directed to collaborate with the Ministry of Transport to assess the adequacy of parking, loading bays and approved stops in all urban areas and townships and along all approved routes. Where these facilities overlap with roads on the SPARK programme they will be addressed as the roads are improved.
The NWA will however prepare a specific budget for high use and critical loading areas and parking area to be funded in the next budget.
Madam Speaker, we want to transform public transport in Jamaica, the above measures along with the 100 electric buses announced last week is a significant seed in that transformation.
Nuturing S.E.E.D.S for Peace, Opportunity and Prosperity. PRIME MINISTER OF JAMAICA The Most Hon. Andrew Holness, ON, PC, MP Extracted from 2023 Budget Presentation