April 27 & 28 Are Buyers' Days at Expo Jamaica
The first two days of Expo Jamaica 2023 have been reserved exclusively for buyers to transact business with exhibitors.
Expo Jamaica will be held from April 27 to 30 at the National Indoor Sports Centre and the National Arena in Kingston, under the theme: 'Connecting the World to Jamaica.'
Speaking at a recent Jamaica Information Service (JIS) Think Tank, Senior Sales and Promotion Manager at Jamaica Promotions Corporation (JAMPRO), Ricardo Durant, said that April 27 and 28 have been set aside for buyers to meet with local manufacturers and other providers of goods and services, and explore all options for doing business.
He is urging entrepreneurs to take advantage of the opportunity by registering for the tradeshow at www.expojamaica.com.jm. Persons can also visit Instagram @expojamaica or email expojamaica@jmea.org for further information.
"Remember, senior decision-makers from companies will be present to discuss business with you; don't miss that opportunity. It is a good opportunity to do business right in that environment all to yourself," he pointed out.
Mr. Durant told JIS News that about 374 buyers from 20 countries have so far registered for the Expo, noting that 51 per cent are repeat buyers while 49 per cent are new.
"So, this amount of repeat and new buyers is a good balance for the event. This shows that we are renewing and improving enough for previous buyers to remain interested and of course, we are generating new interest and we are very pleased with that," he said.
Further, he informed that 38 of the registered buyers are from CARICOM countries and there are 15 non-CARICOM members, including Cuba, British Virgin Islands and the United States (US) Virgin Islands.
He said that JAMPRO is also targeting buyers from China, the Dominican Republic, Guyana and from unknown traditional markets.
"Apart from our traditional partners, such as the USA and Canada, United Kingdom and CARICOM, we have also seen registration from as far as Ghana and the Middle East," Mr. Durant told JIS News.
"So, JAMPRO is pleased with the level of in
Dawgen Global and NeedStreet Web Technologies Join Forces to Transform Healthcare in the Caribbean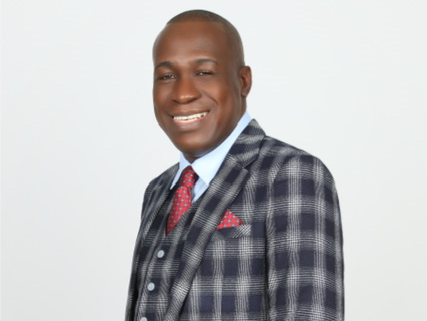 Dawgen Global, a renowned multidisciplinary professional service firm specializing in innovative business solutions, is proud to announce its partnership with
NeedStreet Web Technologies Pvt Ltd. as the authorized reseller of ContinuousCareTM, an innovative telemedicine and telehealth software platform, across numerous Caribbean nations.
The collaboration between Dawgen Global and NeedStreet marks a significant milestone in healthcare provision for the Caribbean region. ContinuousCare's groundbreaking capabilities are set to revolutionize healthcare delivery, ensuring communities have uninterrupted access to vital healthcare services. By connecting medical practitioners, governments, and other stakeholders, this software is poised to transform healthcare accessibility throughout the Caribbean.

Dr. Dawkins Brown, the Executive Chairman of Dawgen Global, expressed his enthusiasm for the partnership, stating, "Our collaboration with NeedStreet represents a transformative leap in health care provision for the Caribbean. We are truly excited to bring ContinuousCare's capabilities to medical practitioners, governments, and other stakeholders. This software will revolutionize healthcare delivery, ensuring our communities have constant, reliable access to vital healthcare services."
ContinuousCareTM, developed by NeedStreet Web Technologies, is a comprehensive telemedicine and telehealth software solution that empowers healthcare providers to connect with their patients and efficiently manage their practices online. This robust platform encompasses various essential features, including practice marketing, reputation management, patient engagement, telehealth services, and practice management tools.
The software's  feature set includes a marketing-ready website integrated with online appointments for both in-person and telehealth visits, online payment processing, and telehealth features such as video calls, asynchronous telehealth consultations, and remote patient monitoring. The integrated patient portal enables patients to access and update their health data and engage in telehealth sessions with their healthcare providers. Additionally, providers benefit from a comprehensive admin console that streamlines practice management and automates patient engagement through various channels, including SMS, email, WhatsApp, and push notifications. To ensure seamless connectivity on the go, both patients and providers can access mobile apps, and the platform seamlessly
integrates with a range of Bluetooth and server-based health devices, allowing patients to automatically send their health data to their providers.
ContinuousCareTM is also set to incorporate cutting-edge generative AI technologies from OpenAI, the company behind ChatGPT, which will introduce a range of AI-based features to further enhance the platform's capabilities.
Ms. Chenju Venugopal, Director of Customer Development at NeedStreet Web Technologies, expressed her excitement about the partnership, stating, "This collaboration signifies a shared commitment to improving patient care through technological innovation. We are thrilled to work alongside Dawgen Global to empower healthcare providers with the tools they need to manage and monitor their patients remotely."
By securely connecting healthcare providers and patients, ContinuousCareTM enhances the understanding of personalized healthcare needs and facilitates the interpretation of health data.
This powerful software platform offers health practitioners in the Caribbean region an effective, convenient, and responsive solution to support chronic patients.
With the expansion of ContinuousCareTM across numerous Caribbean nations, including the Bahamas, Jamaica, Barbados, Bermuda, St. Kitts and Nevis, St. Lucia, Antigua, Turks and Caicos, British Virgin Islands, US Virgin Islands, Guyana, Puerto Rico, Cayman Islands, Trinidad & Tobago, Dominica, Belize, Bahamas, and St. Vincent and the Grenadines, Dawgen Global and NeedStreet Web Technologies are driving a transformative shift in healthcare accessibility throughout the region.
About Dawgen Global
Dawgen Global is a multidisciplinary professional service firm that provides innovative business solutions to a diverse clientele. With a commitment to excellence, Dawgen Global specializes in delivering cutting-edge services across various industries, ranging from finance and technology to healthcare and beyond
About NeedStreet Web Technologies Pvt Ltd
Founded in 2011, NeedStreet is an Indian corporation dedicated to providing innovative technology solutions in various domains. Their ContinuousCareTM platform is designed to enhance the healthcare delivery system, promoting better accessibility, and patient engagement.