Businessuite 2023 #1 Caribbean Company By US$ Revenue  – Massy Holdings Limited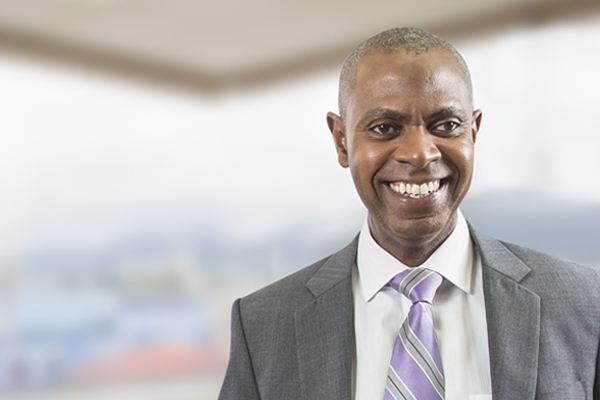 | | | | | | |
| --- | --- | --- | --- | --- | --- |
| | | Businessuite 2023 #1 Caribbean Company by US$  Revenue   | | | |
| | | | | | |
| | | | US$000 | | US$000 |
| 2023 | | Company | 2022 | | 2021 |
| 1 | TT | Massy Holdings Limited | $1,824,063 | | $1,653,484 |
2022 was the 99th year of operations for the Massy Group of Companies, formerly Neal & Massy. Given the tumultuous environment in the world today, coupled with the success the Group has experienced in focusing on its three main Portfolios and success in international expansion, we have created a new vision for the Massy Group as it approaches 100 years of operations:
"A Global Force For Good, An Investment Holding Company with a Caribbean Heart"
Several developments have inspired this new vision. First, we are called to expand our sphere of influence beyond the Caribbean Basin. We recognise that our Purpose and Values resonate with people from diverse backgrounds, religions, and races.
The Group has never been more profitable and our Balance Sheet has never been stronger.
Operating Profit from Business Units grew by 25 percent from TT$961 million (US$143 million) in FY2021 to TT$1.2 billion (US$178 million) in FY2022.
Profit Before Tax (PBT) from Continuing Operations grew by 11 percent from FY 2021 to FY 2022; growth was impacted by the underperformance of the overseas cash investments held by the Group in FY2022 compared to the significant gains produced in those investments in FY 2021.
The Group's Debt to Equity is down to 25 percent and in addition to its TT$1.2 billion in cash at the end of the year, the Group has US$176 million invested overseas to fund acquisitions and growth initiatives.
The Group's governance has been strengthened with the creation of Portfolio Boards of Directors with Independent Directors and with increased autonomy and decision-making being implemented throughout our operations.
Mr. E. Gervase Warner, President &
Group CEO
Massy Group of Companies
For More Information CLICK THIS LINK
Businessuite 2023 #1 Trinidad and Tobago Company by US$ Revenue –  Massy Holdings Limited
Businessuite 2023 Top 100 Caribbean Companies – US$ Revenue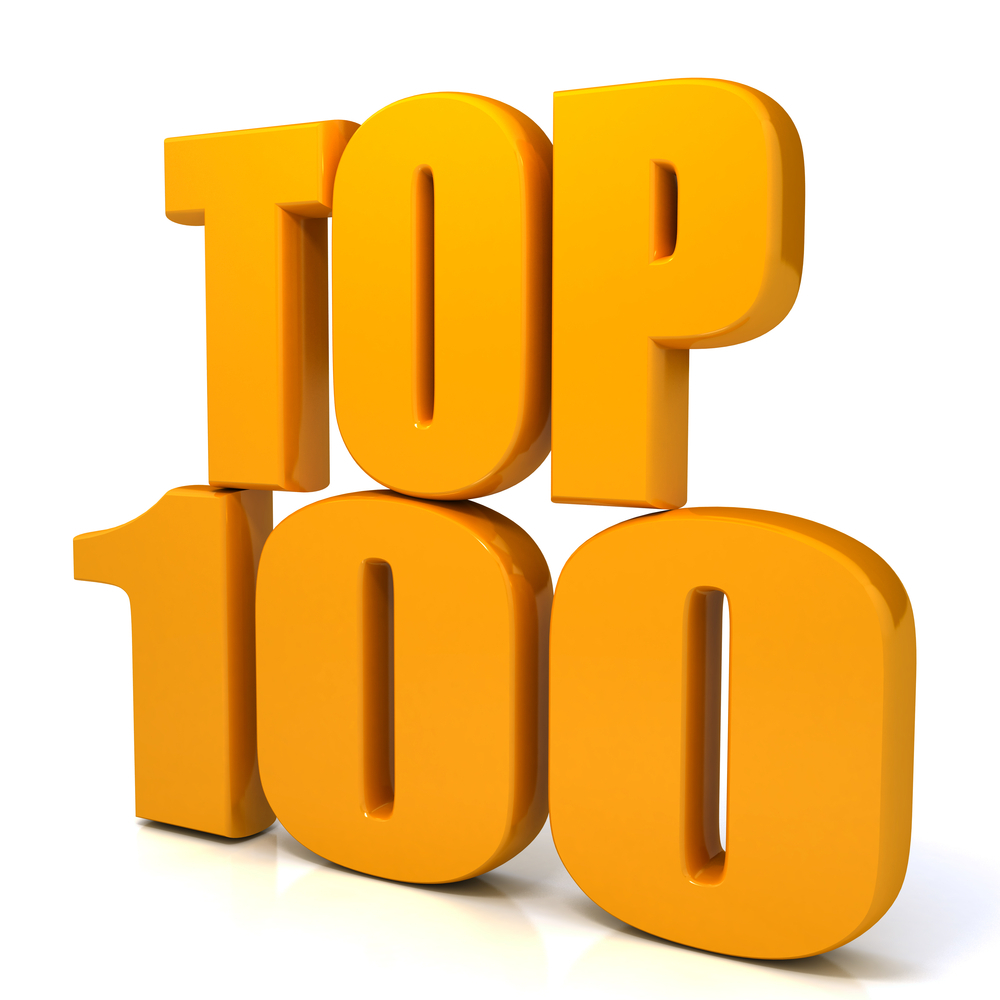 | | | | | | |
| --- | --- | --- | --- | --- | --- |
| | | Businessuite 2023 Top 100 Caribbean Companies – US$  Revenue        | | | |
| | | | | | |
| | | | US$000 | | US$000 |
| 2023 | | Company | 2022 | | 2021 |
| 1 | TT | Massy Holdings Limited | $1,824,063 | | $1,653,484 |
| 2 | TT | Guardian Holdings Limited | $1,068,271 | | $1,041,146 |
| 3 | JA | NCB Financial Group Ltd. | $997,548 | | $780,871 |
| 4 | TT | ANSA Mc Al Limited | $962,452 | | $887,023 |
| 5 | JA | GraceKennedy Limited | $953,105 | | $833,773 |
| 6 | TT | Republic Financial Holdings Limited | $900,276 | | $862,188 |
| 7 | JA | Sagicor Group Jamaica Limited | $647,516 | | $661,298 |
| 8 | JA | Jamaica Broilers Group Limited | $609,247 | | $479,660 |
| 9 | TT | Agostini's Limited | $604,219 | | $536,127 |
| 10 | BB | First Caribbean International Limited | $599,280 | | $543,052 |
| 11 | JA | Seprod Limited | $523,017 | | $282,954 |
| 12 | BB | Goddard Enterprises Limited | $484,416 | | $378,583 |
| 13 | JA | Supreme Ventures Limited | $339,186 | | $283,530 |
| 14 | TT | First Citizens Group Limited | $315,429 | | $318,201 |
| 15 | JA | Productive Business Solutions Limited | $311,997 | | $223,997 |
| 16 | TT | Trinidad Cement Limited | $304,016 | | $281,801 |
| 17 | JA | Scotia Group Jamaica Ltd. | $285,363 | | $243,780 |
| 18 | TT | Scotiabank Trinidad & Tobago Limited | $279,948 | | $257,089 |
| 19 | JA | Wisynco Group Limited | $260,368 | | $205,148 |
| 20 | JA | JMMB Group Limited | $240,488 | | $176,396 |
| 21 | JA | Jamaica Producers Group Limited | $193,387 | | $161,330 |
| 22 | GY | Banks DIH Ltd. | $190,431 | | $179,335 |
| 23 | EC |  The West Indies Oil Company Ltd. | $181,450 | | $123,036 |
| 24 | JA | Caribbean Cement Company Limited | $172,289 | | $153,717 |
| 25 | TT | Prestige Holdings Limited | $162,997 | | $105,811 |
| 26 | JA | Lasco Distributors Limited | $155,619 | | $130,802 |
| 26 | TT | Angostura Holdings Limited | $151,904 | | $136,939 |
| 27 | GY | Demerara Distillers Ltd. (Group) | $150,868 | | $138,271 |
| 28 | EC | St. Lucia Electricity Services Ltd. | $147,634 | | $109,179 |
| 29 | JA | Derrimon Trading Company Limited | $122,831 | | $114,416 |
| 30 | JA | Caribbean Producers Jamaica Ltd. | $119,960 | | $58,178 |
| 31 | JA | Carreras Limited | $108,195 | | $101,586 |
| 32 | TT | The West Indian Tobacco Company Limited | $106,798 | | $126,635 |
| 33 | TT | ANSA Merchant Bank Limited (Group) | $106,335 | | $171,745 |
| 34 | JA | General Accident Insurance Co Ja | $100,785 | | $90,011 |
| 35 | EC | Grenada Electricity Services Limited | $88,601 | | $66,027 |
| 36 | JA | Future Energy Source Company | $84,494 | | $37,764 |
| 37 | TT | National Flour Mills Limited | $78,585 | | $65,624 |
| 38 | GY | Republic Bank Guyana Ltd. | $65,024 | | $59,504 |
| 39 | JA | Transjamaican Highway Limited | $65,006 | | $52,755 |
| 40 | JA | Lasco Manufacturing Limited | $63,223 | | $52,990 |
| 41 | JA | Kingston Wharves Limited | $63,191 | | $55,929 |
| 42 | JA | Barita Investments Limited | $59,692 | | $52,333 |
| 43 | EC | S. L. Horsford & Co Ltd. | $54,629 | | $48,501 |
| 44 | TT | PLIPDECO Limited | $53,667 | | $47,567 |
| 45 | TT | One Caribbean Media Limited | $48,400 | | $45,715 |
| 46 | JA | Mayberry Investments Limited | $46,423 | | $28,923 |
| 47 | JA | Proven Investments Jamaica Limited | $45,971 | | $29,498 |
| 48 | TT | National Enterprises Limited | $45,157 | | $4,945 |
| 49 | JA | Fontana Limited | $42,297 | | $33,219 |
| 50 | EC | Dominica Electricity Services | $41,567 | | $34,092 |
| 51 | EC | St. Kitts Nevis Anguilla Trading & Development Company | $40,298 | | $42,856 |
| 52 | TT | Unilever Caribbean Limited | $37,780 | | $34,649 |
| 53 | JA | Mayberry Jamaican Equities Limited | $36,317 | | $18,465 |
| 54 | JA | Radio Jamaica Limited | $36,252 | | $36,825 |
| 55 | BB | Insurance Corporation Of B'DOS Limited | $36,092 | | $52,196 |
| 56 | BB | West India Biscuit Compant Limited | $33,545 | | $30,712 |
| 57 | GY | Guyana Bank for Trade & Industry Ltd. | $32,302 | | $27,787 |
| 58 | GY | Demerara Bank Limited | $30,279 | | $27,104 |
| 59 | EC | East Caribbean Financial Holding Company | $29,691 | | $27,271 |
| 60 | EC | Republic Bank (Grenada) Limited | $25,499 | | $24,169 |
| 61 | TT | Trinidad and Tobago NGL Limited | $24,820 | | $28,881 |
| 62 | EC | St. Kitts-Nevis-Anguilla National Bank Ltd. | $23,418 | | $22,971 |
| 63 | EC | Grenada Co-operative Bank Ltd. | $23,220 | | $21,265 |
| 64 | GY | Sterling Products Limited | $22,800 | | $20,046 |
| 65 | TT | LJ Williams Limited | $22,536 | | $22,483 |
| 66 | JA | FosRich Company Limited | $22,492 | | $15,160 |
| 67 | JA | Berger Paints Jamaica Limited | $21,977 | | $20,041 |
| 68 | GY | Citizens Bank Guyana Inc. | $21,796 | | $18,034 |
| 69 | EC | Bank of St. Vincent and the Grenadines | $20,158 | | $18,811 |
| 70 | JA | Honey Bun (1982) Limited | $19,693 | | $13,833 |
| 71 | JA | Everything Fresh Limited | $17,597 | | $10,412 |
| 72 | JA | Tropical Battery Company Limited | $17,506 | | $12,877 |
| 73 | TT | Guardian Media Limited | $17,373 | | $15,559 |
| 74 | JA | Lasco Financial Services Limited | $16,750 | | $14,785 |
| 75 | JA | Jamaican Teas Limited | $16,464 | | $14,638 |
| 76 | JA | Victoria Mutual Investments Limited – Group | $15,918 | | $11,968 |
| 77 | JA | PanJam Investment Limited | $15,677 | | $27,716 |
| 78 | BB | Cave Shepherd & Company Limited | $15,536 | | $13,833 |
| 79 | JA | Dolphin Cove Limited | $15,114 | | $7,640 |
| 80 | JA | Wigton Windfarm Limited | $14,793 | | $13,213 |
| 81 | JA | Key Insurnace Company Limited | $14,787 | | $12,347 |
| 82 | JA | Express Catering Limited | $14,241 | | $4,412 |
| 83 | JA | Caribbean Cream Limited | $13,907 | | $12,059 |
| 84 | JA | Access Financial Services Ltd. Group | $13,193 | | $11,729 |
| 85 | JA | Stationery & Office Supplies Limited | $11,657 | | $7,253 |
| 86 | TT | Endeavour Holdings Limited | $11,621 | | $12,586 |
| 87 | JA | Paramount Trading (Jamaica) Limited | $11,449 | | $9,269 |
| 88 | JA | Mailpac Group Limited | $11,246 | | $11,734 |
| 89 | JA | Lumber Depot Limited | $10,495 | | $9,216 |
| 90 | JA | Main Event Entertainment Group Ltd | $10,329 | | $4,890 |
| 91 | JA | Sygnus Credit Investments Limited – Group | $9,773 | | $11,125 |
| 92 | JA | First Rock Real Estate Investments Limited | $9,359 | | $5,300 |
| 93 | JA | Consolidated Bakeries Jamaica Limited | $9,111 | | $6,962 |
| 94 | JA | The Limners and Bards Limited | $8,967 | | $7,913 |
| 95 | JA | Salada Foods Jamaica Limited | $8,912 | | $7,671 |
| 96 | JA | 138 Student Living Jamaica Limited | $7,908 | | $5,243 |
| 97 | JA | Jamaica Stock Exchange Limited | $7,566 | | $6,435 |
| 98 | JA | Knutsford Express Limited | $7,426 | | $4,058 |
| 99 | JA | CAC 2000 Limited | $7,407 | | $6,744 |
| 100 | JA | IronRock Insurance Company Limited | $7,363 | | $5,682 |
| 101 | JA | Spur Tree Spices Jamaica Limited | $6,858 | | $5,543 |
| 102 | JA | AMG Packaging & Paper Company | $6,640 | | $4,552 |
| 103 | JA | Indies Pharma Jamaica Limited | $6,250 | | $5,460 |
| 104 | JA | Pulse Investments Limited | $6,205 | | $5,204 |
| 105 | JA | Portland JSX Limited | $5,584 | | $3,067 |
| 106 | JA | Image Plus Consultants Limited | $5,184 | | |
| 107 | JA | Caribbean Flavours & Fragrances Ltd | $5,149 | | $4,344 |
| 108 | JA | Dolla Financial Services Limited | $4,933 | | $2,444 |
| 109 | JA | Regency Petroleum Co. Limited | $4,542 | | |
| 110 | JA | Sygnus Real Estate Finance Limited – Group | $4,425 | | $6,940 |
| 111 | JA | Palace Amusement Company (1921) Limited | $4,328 | | $682 |
| 112 | JA | Elite Diagnostic Limited | $4,162 | | $3,268 |
| 113 | JA | Blue Power Group Limited | $3,510 | | $3,443 |
| 114 | JA | Kingston Properties Limited – Group | $3,481 | | $3,133 |
| 115 | JA | Caribbean Assurance Brokers Limited | $3,374 | | $2,986 |
| 116 | JA | Stanley Motta Limited | $3,330 | | $3,176 |
| 117 | JA | JFP Limited | $3,177 | | $1,507 |
| 118 | JA | Cargo Handlers Limited | $3,150 | | $2,175 |
| 119 | JA | Eppley Limited | $2,923 | | $2,493 |
| 120 | JA | ISP Financial Services Limited | $2,876 | | $2,799 |
| 121 | JA | Magaritaville Ltd | $2,618 | | $48 |
| 122 | JA | Ttech Limited | $2,495 | | $2,529 |
| 123 | JA | One On One Educatinal Services Limited | $1,780 | | $1,733 |
| 124 | TT | CinemaONE Limited | $1,433 | | $308 |
| 125 | JA | Edufocal Limited | $1,250 | | $1,194 |
| 126 | JA | GWEST Corporation Limited | $975 | | $729 |
| 127 | JA | Sterling Investments Limited | $830 | | $1,892 |