What Does Seprod's Acquisition of Trinidad Based A.S. Bryden Have to Do with CEO Richard Pandohie's Single Domestic Market Strategy?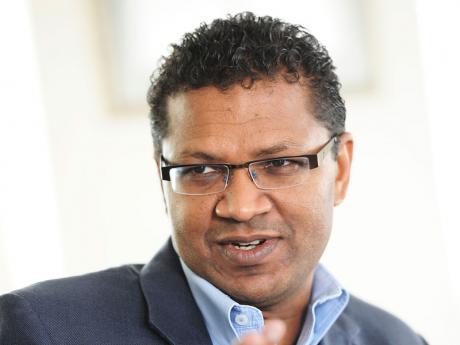 Seprod Limited ("Seprod") recent announcement that it has reached an agreement to acquire A.S. Bryden & Sons Holdings ("A.S. Bryden"), is a combination that will according to Richard Pandohie Chief Executive Officer of Seprod, create the leading integrated manufacturing and distribution group in the Caribbean.
The combination will also position Seprod for regional supremacy.
To get a much clearer insight into:
1. What may have been the strategic driving force behind the acquisition, and
2. Understand what it has to do with Richard Pandohie's single domestic market strategy
we have to look more closely at what A.S. Bryden & Sons Holdings Limited ("A.S. Bryden") offers to Seprod that it does not already have.
But first let's take a brief look at Seprod.
Seprod Limited ("Seprod") is a preeminent regional food manufacturing, distribution and agribusiness group, founded in 1940 and is a blue-chip company listed on the Jamaica Stock Exchange (JSE: SEP). Seprod represents leading global and regional principals and also has a significant manufacturing base spanning oils and margarine, wheat and corn milling, integrated dairy and biscuits and snacks.
Importantly Seprod is a member of the powerful Musson Group of Companies ("Musson"). Musson is a diversified holding company that owns controlling stakes in a number of public and private companies in the Caribbean and Central America across distribution, manufacturing, insurance, information technology, logistics and real estate.
Musson's subsidiaries and joint ventures include Seprod, Productive Business Solutions Limited, General Accident Insurance Company (Jamaica) Limited, T. Geddes Grant Distributors Limited, Interlinc Group Limited, Canopy Insurance Company Jamaica Limited and Felton Limited.
So, What Does A.S. Bryden Offer To Seprod?
A Single Domestic Market
Richard Pandohie Chief Executive Officer of Seprod has always considered that Caricom should operate as a single domestic market, and with this acquisition it will allow A.S. Bryden and Seprod to take a quantum leap in creating a regional company, utilizing the best of their Caribbean people to create value-added synergies.
Provides A Gateway To Guyana And Barbados Markets
It's important and strategic to note that Seprod's acquisition of the Trinidad based A.S. Bryden, provides gateways to both the Guyana and Barbados markets. One of the A.S. Bryden subsidiaries, Bryden pi through its wholly-owned subsidiary Genethics, operates in Guyana through its subsidiary BPI Guyana and in Barbados through its joint venture Armstrong Healthcare Inc. Limited.
Deep History And Roots In The Region
A.S. Bryden, which has deep history and roots in the region, having been founded in 1923 and operating in Trinidad for almost a century. is a leading consumer products distributor and is one of the largest privately-owned businesses in Trinidad.
How Does A.S. Bryden Make Money?
A.S. Bryden is a privately held company, so financial information on the company will not be readily available until we can view the financial reports from Seprod following the acquisition. What we do know is that A.S. Bryden distributes food, pharmaceuticals, hardware, houseware and industrial equipment, and operates through three principal operating subsidiaries:
1. A.S. Bryden & Sons (Trinidad) Limited ("ASBT"),
2. Bryden pi Limited ("Bryden pi") and
3. F.T. Farfan Limited ("FT Farfan").
ASBT distributes food, hardware and housewares and premium beverages for international brands including Mondelez, Whirlpool, Rubbermaid, Truper, Reynolds, Colcafe, Bon ice cream, Cadbury, Johnnie Walker, Hennessy, Moet Chandon, Red Bull, Black & Decker, LG, KitchenAid, Oster and Speed Queen.
Bryden pi distributes healthcare, personal care and food and grocery products for international brands including Kimberly Clark, Mead Johnson, Baxter, Roche, Glaxo Smith Kline, L'Oreal, Novartis, Sanofi and Sandoz.
Bryden pi also manufactures a line of over the counter products through its wholly-owned subsidiary Genethics and operates in Guyana through its subsidiary BPI Guyana and in Barbados through its joint venture Armstrong Healthcare Inc. Limited.
It's not yet clear how FT Farfan, which is an industrial supply and service company that serves leading international brands including Stihl, JCB, Castrol, Shell Marine, Cummins and Lincoln Electric, fits into the current Seprod business structure. It's possible that this company could be sold for its parts. However, with the rapid economic developments taking place in Guyana, driven by large investments taking place in the petroleum sectors FT Farfan, which operates in Trinidad and in Guyana through its subsidiary Ibis Construction Equipment Sales & Rentals Inc. (ICON) Guyana could be a strategic player.
The EVE Brand
Both Seprod and ASBT own the Eve brand and range of products in their respective markets, which positions this brand for a major regional push, and could become the combined entity's primary Caribbean brand.
EVE, positioned by Seprod as "First Family of Fine Foods", and one of the most complete food brands worldwide, has become synonymous with fine quality products at economical prices. The EVE brand holds 6 categories: Pasta, Oil, Seasonings, Canned Vegetables, Canned Meats, Canned Juices, Vinegar, Jams/Jellies, Condiments, Sauces, Coconut Oil and Coconut Milk. Eve is arguably the most complete food brand on the Jamaican market and can be found on tables not only in Jamaica but throughout the islands the company notes on its website.
Businessuite Top 100 Caribbean Player
Together Seprod and A.S. Bryden, with combined annual revenues projected to be in excess of US$500 million could position Seprod into the Top 10 of the Businessuite 2022 Top 100 Caribbean Companies by US$ Revenue.
With revenues of US$264M, Seprod was positioned at #16 for 2021, behind such giants as Massy Holdings Limited at #1 with $1,775M, GraceKennedy Limited at #3 with $809M, and Jamaica Broilers Group Limited at #11 with $390M. To move into the top 10 for 2022 A.S. Bryden will have to contribute at least US$250M, which gives some indication of the kind of revenues the privately held company generates.
Single Operating Caribbean Brand
With Richard Pandohie serving as interim Group Chief Executive Officer of A.S. Bryden he will be well positioned with all the pieces in front of him to shape this new regional entity, operating in his vision of a Single Domestic Market.
Operating under one regional Seprod brand has to be a major part of the game plan going forward.
Given the long history and operation of A.S. Bryden, this will not be an easy or over night move. This will have to be done with careful consideration to local sentiments.
In this regard Richard Pandohie, will want to look and maybe learn from how the rebranding of the Neal and Massy Group of Companies to Massy Group was recently executed.
According to Massy Group CEO Gervase Warner this was not easy but the conglomerate's vision for the future required that the brand be overhauled. He said the decision was difficult because over the past nine decades Neal and Massy became a household name, not only in T&T, but the Caribbean and parts of Central America.
"We wanted to make sure that whatever we came up with represented growth–businesses that worked and grow together. We also wanted prosperity, good economic, as well as community prosperity to be incorporated in this process and of course, we wanted it to be representative of the Caribbean basin. We wanted it to be a brand that people would look at and say this thing looks friendly, warm and everything Caribbean. So, we did that. We started to search for different names that would embody the manifesto that we put out before. After all the brainstorming, we just kept coming back to Massy. Massy was a strong name. People already abbreviate Neal and Massy to Massy. They are going Massy. They (are) taking their car Massy. Massy is a strong name, a name that translates well on the Latin American market that we would go into. Mass is more, si is yes. You want more? Yes! So, we went with Massy." he said.
Management Shakeup
According to the release A.S. Bryden will continue to operate as an independent, standalone company and its subsidiaries: A.S. Bryden & Sons (Trinidad) Limited, Bryden pi Limited, and F.T. Farfan Limited, will continue to be managed by their existing executive teams.
However, many expect that over time Pandohie will start to move into place management who can help him realise his vison. Seprod has a track-record of supporting and motivating high-performing management teams and has demonstrated a keen understanding of local markets.
Speaking on the landmark regional transaction, outgoing A.S. Bryden Chairman, Ian Fitzwilliam stated that Seprod shares many of A.S. Bryden's core values, and that he was confident that Seprod will maintain A.S. Bryden's culture and identity and build on their proud history by investing in their people and businesses.
For his part Seprod Chairman, P.B. Scott, commented that "A.S. Bryden is an exceptional business run by outstanding people. We are privileged to be the stewards of A.S. Bryden's heritage and to have the opportunity to work with its talented leadership team. I am excited about our ability to join forces and better serve our employees, customers and distribution partners at Seprod and A.S. Bryden."
If Richard Pandohie is to create and realise his vision of a Single Domestic Market he may have to cherry pick from this, discarding with dispassion what does not fit.
Subject to regulatory approvals and other customary closing conditions, the transaction is expected to be completed by May 31, 2022.
JFP Limited Banking On Expected Growth In Several Industries To Positively Impact Company's Future Performance, As It Reports Good Q1 Results.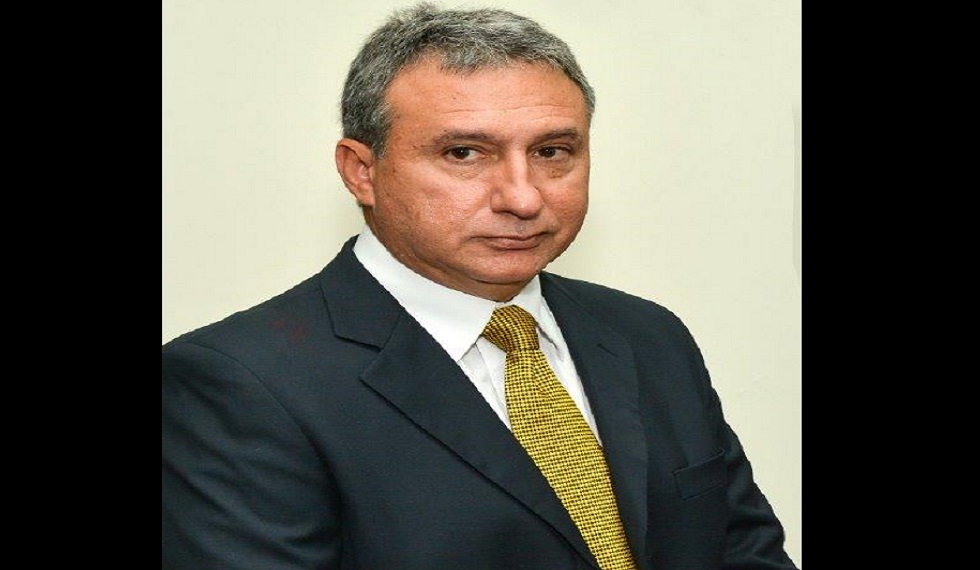 Metry Seaga Chief Executive Officer JFP Limited (formerly Jamaica Fibreglass Products Limited) has released the following report to the shareholders for the three (3) months ended March 31, 2022
Overview
The directors wish to thank our valued shareholders who showed confidence in the Company and purchased shares in our Initial Public Offering (IPO). As you are aware, the Company was listed on March 14, 2022 on the Junior Market platform of The Jamaican Stock Exchange, thereby changing the status of the Company to a public entity. We endeavour to ensure that your confidence is rewarded by maximising your investment, both by regular dividend payments and an overall increase in value as we continue to improve operations.
As the country is showing positive signs of rebounding to a position of stability, we take pleasure in presenting the unaudited financial statements of JFP (the Company) for the 1st quarter financial statements for the period 1 January – 31 March 2022, in regard to the financial year ending 31 December 2022.
JFP opened its Initial Public Offering (IPO) on February 21, 2022 and it was successfully closed on February 28, 2022, with the public taking up their full assignment of shares. In fact, the subscription was oversubscribed with participants receiving only 22% of their requested amount.
The Company increased its share capital by 140,000,000 after the initial offer of 280,000,000 shares was taken up by the directors, employees, corporate entities and the general public. The costs associated with the IPO such as brokerage, legal and accounting, advertising and other transaction fees were netted off against the IPO proceeds.
Despite the COVID-19 pandemic, the construction industry has remained resilient. This is demonstrated in the projections provided by the PIOJ that the quarters in 2022 are expected to perform better than corresponding quarters in 2021. Consequently, the PIOJ's projection for growth in output is within the range of 6.0%–10.0% based on the simultaneous/ongoing build-out of capacity which is currently being undertaken in some industries as indicated by the performance of the construction industry.
This expected growth in several industries to include manufacturing coupled with continued strategic leadership, product diversification among other areas should positively impact the Company's future performance.
Profit and Loss
The board of directors is pleased to present the unaudited results of JFP Limited for the first three months ended March 31,2022.
JFP saw its revenue increase significantly from $64.7M to $110.2M or by 70% relative to the same period of 2021. The sound and agile revenue growth strategies employed by the Company enabled it to build its resilience against the changing circumstances of the COVID-19 pandemic. Many of our customers were also getting back on stream to start or continue with their capital projects.
The increased efficiency of our operations also resulted in a reduction in cost of sales. Cost of sales decreased from $35.9M to $33M or by 8% over the corresponding period in the prior year.
The improved efficiency of our operations also translated into an improvement in the Gross Profit which increased by 168% from $28.9M to 77.3M. The gross profit margin also increased from 45% to 70% relative to the prior period in 2021.
Administrative expenses increased from $28M to $41M or 46%. This was mainly due to related transaction costs involved in enabling the company to go public along with the fees associated with the change of name to JFP Limited.
Selling and distribution expenses also increased by 189% from $1.2M to $3.6M due mostly to increases in commission and advertising expenses. The increase in advertising expenses was mainly linked to building public awareness of the Company becoming a public entity.
Despite a significant increase in our administrative and selling expenses, the company managed to show significant improvement to its operating profit which increased by 237%. The finance costs declined due to the repayment of long terms loan from the proceeds of the IPO, thereby eliminating the finance cost associated with these loans.
As a consequence of the improved operating result, our operating profit before tax increased significantly moving from $8.7M to $34.9M; this was an increase of 302%.
Balance Sheet
The property, plant and equipment increased by 46% moving from $134.3M to $196.6M. This was due to the Company entering into a lease arrangement regarding the factory building, thereby recording a "right of use asset" on the balance sheet.
During the period the investment account with GK Capital Management was closed and the funds, along with that of the IPO were used in restructuring the company.
The inventory increased by 15% moving from $46.7M to $53.9M. This was largely due to increase in the number of jobs that are currently in production up to the end of the quarter, 31 March 2022.
Receivables increased significantly. This was due to the success of the company in finalizing the ROK hotel project, being undertaken on the Kingston Waterfront, which was completed at the end of March 2022.
Cash and cash equivalents also increased significantly due to the funds received from the IPO along with a material deposit that was received from MBJ Jamaica Limited which is currently one of the company's major projects in progress as at 31 March 2022. This MBJ projected is related to the significant work being undertaken at the Sangster's Airport in Montego Bay.
Our total current liabilities increased by 33%. This was due significantly to the current portion of the new lease liability for the factory coupled with increased payables related to imported supplies of raw materials to complete the increased number of jobs in progress as at 31 March 2022.
The retained earnings decreased from 211M to 89 M or 57.9% due to dividends being declared at the end of December 2021.
More information CLICK HERE