What Does Seprod's Acquisition of Trinidad Based A.S. Bryden Have to Do with CEO Richard Pandohie's Single Domestic Market Strategy?….Part 1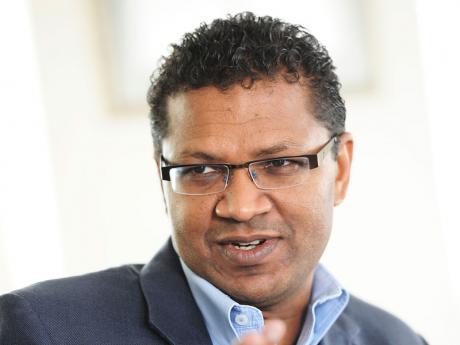 Seprod Limited ("Seprod") recent announcement that it has reached an agreement to acquire A.S. Bryden & Sons Holdings ("A.S. Bryden"), is a combination that will according to Richard Pandohie Chief Executive Officer of Seprod, create the leading integrated manufacturing and distribution group in the Caribbean.
The combination will also position Seprod for regional supremacy.
To get a much clearer insight into:
1. What may have been the strategic driving force behind the acquisition, and
2. Understand what it has to do with Richard Pandohie's single domestic market strategy
we have to look more closely at what A.S. Bryden & Sons Holdings Limited ("A.S. Bryden") offers to Seprod that it does not already have.
But first let's take a brief look at Seprod.
Seprod Limited ("Seprod") is a preeminent regional food manufacturing, distribution and agribusiness group, founded in 1940 and is a blue-chip company listed on the Jamaica Stock Exchange (JSE: SEP). Seprod represents leading global and regional principals and also has a significant manufacturing base spanning oils and margarine, wheat and corn milling, integrated dairy and biscuits and snacks.
Importantly Seprod is a member of the powerful Musson Group of Companies ("Musson"). Musson is a diversified holding company that owns controlling stakes in a number of public and private companies in the Caribbean and Central America across distribution, manufacturing, insurance, information technology, logistics and real estate.
Musson's subsidiaries and joint ventures include Seprod, Productive Business Solutions Limited, General Accident Insurance Company (Jamaica) Limited, T. Geddes Grant Distributors Limited, Interlinc Group Limited, Canopy Insurance Company Jamaica Limited and Felton Limited.
So, What Does A.S. Bryden Offer To Seprod?
A Single Domestic Market
Richard Pandohie Chief Executive Officer of Seprod has always considered that Caricom should operate as a single domestic market, and with this acquisition it will allow A.S. Bryden and Seprod to take a quantum leap in creating a regional company, utilizing the best of their Caribbean people to create value-added synergies.
Provides A Gateway To Guyana And Barbados Markets
It's important and strategic to note that Seprod's acquisition of the Trinidad based A.S. Bryden, provides gateways to both the Guyana and Barbados markets. One of the A.S. Bryden subsidiaries, Bryden pi through its wholly-owned subsidiary Genethics, operates in Guyana through its subsidiary BPI Guyana and in Barbados through its joint venture Armstrong Healthcare Inc. Limited.
Deep History And Roots In The Region
A.S. Bryden, which has deep history and roots in the region, having been founded in 1923 and operating in Trinidad for almost a century. is a leading consumer products distributor and is one of the largest privately-owned businesses in Trinidad.
How Does A.S. Bryden Make Money?
A.S. Bryden is a privately held company, so financial information on the company will not be readily available until we can view the financial reports from Seprod following the acquisition. What we do know is that A.S. Bryden distributes food, pharmaceuticals, hardware, houseware and industrial equipment, and operates through three principal operating subsidiaries:
1. A.S. Bryden & Sons (Trinidad) Limited ("ASBT"),
2. Bryden pi Limited ("Bryden pi") and
3. F.T. Farfan Limited ("FT Farfan").
ASBT distributes food, hardware and housewares and premium beverages for international brands including Mondelez, Whirlpool, Rubbermaid, Truper, Reynolds, Colcafe, Bon ice cream, Cadbury, Johnnie Walker, Hennessy, Moet Chandon, Red Bull, Black & Decker, LG, KitchenAid, Oster and Speed Queen.
Bryden pi distributes healthcare, personal care and food and grocery products for international brands including Kimberly Clark, Mead Johnson, Baxter, Roche, Glaxo Smith Kline, L'Oreal, Novartis, Sanofi and Sandoz.
Bryden pi also manufactures a line of over the counter products through its wholly-owned subsidiary Genethics and operates in Guyana through its subsidiary BPI Guyana and in Barbados through its joint venture Armstrong Healthcare Inc. Limited.
It's not yet clear how FT Farfan, which is an industrial supply and service company that serves leading international brands including Stihl, JCB, Castrol, Shell Marine, Cummins and Lincoln Electric, fits into the current Seprod business structure. It's possible that this company could be sold for its parts. However, with the rapid economic developments taking place in Guyana, driven by large investments taking place in the petroleum sectors FT Farfan, which operates in Trinidad and in Guyana through its subsidiary Ibis Construction Equipment Sales & Rentals Inc. (ICON) Guyana could be a strategic player.
The EVE Brand

Both Seprod and ASBT own the Eve brand and range of products in their respective markets, which positions this brand for a major regional push, and could become the combined entity's primary Caribbean brand.
EVE, positioned by Seprod as "First Family of Fine Foods", and one of the most complete food brands worldwide, has become synonymous with fine quality products at economical prices. The EVE brand holds 6 categories: Pasta, Oil, Seasonings, Canned Vegetables, Canned Meats, Canned Juices, Vinegar, Jams/Jellies, Condiments, Sauces, Coconut Oil and Coconut Milk. Eve is arguably the most complete food brand on the Jamaican market and can be found on tables not only in Jamaica but throughout the islands the company notes on its website.
What Does Seprod's Acquisition of Trinidad Based A.S. Bryden Have to Do with CEO Richard Pandohie's Single Domestic Market Strategy?….Part 2
Blue Power Group Q1 Earnings Affected By Disruptions To Supply Chain And Unprecedented Increases In Raw Material Prices.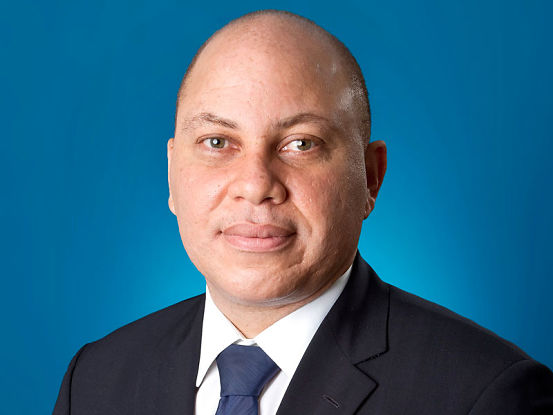 Jeffrey Hall Chairman Blue Power Group Has Released The Following Report For The First Quarter Ended July 31, 2022
Blue Power Group generated revenues of $214 million and earned net profit of $7 million for the first quarter ended July 31, 2022 (the "First Quarter").
Blue Power delivered outstanding growth in sales volumes and revenues, in line with its plan to develop and diversify the customer base.
Earnings in the First Quarter were affected by disruptions to the supply chain and unprecedented increases in raw material prices, that we expect to normalize during the year.
Revenue Growth
Revenues for Blue Power grew 85% during the First Quarter, relative to the same period in the prior year. We experienced revenue growth in all of our main product categories including our bath soap lines, specialty soaps and our laundry soap business. Revenue growth came from existing and new customers and saw the group gaining market share locally and re-enforcing its reputation as a leading private label manufacturer.
Earnings Performance
Despite the strong overall revenue performance, the Group faced challenges in the First Quarter. Importantly, one-off gains on the sale of investments and foreign exchange gains that formed part of our finance income last year were not repeated in the First Quarter of this year. In addition, our gross margins suffered as a result of dramatic increases in raw materials prices, challenges to the actual availability of products from some of our sources, and a spike in logistics costs (particularly for products originating in Asia).
The market for vegetable oils – a basic input in soap production – was disrupted in the early part of the calendar year due to the war in the Ukraine. Logistics costs were affected by the impact of COVID on the global supply chain. Our key inputs have long lead times for procurement and shipping and although the market has now clearly showed signs of normalizing, our First Quarter margins were adversely affected.
The combined effect of these challenges was a reduction in net profits from $46 million in the prior year first quarter to $7 million this year.
Note should be made that in November 2021, in accordance with accounting standards the accounting for Blue Power Groups investment in Lumber Depot changed from equity accounting to share of associate company. With this change, total comprehensive income stood at $7 million when compared to $69 million in prior year.
Outlook
An important part of our plan for profitable business growth, is our commitment to efficiency and innovation. During the quarter we continued our capital projects to expand our capacity and productivity and to give our manufacturing plant more flexibility in the sources of raw material. We expect to see the results of this investment in the second half of 2023. We also secured the long-term expansion prospects for the business with the acquisition of a two-acre plot of land that is adjacent to our existing facility.
The site includes a building that is suitable for renovation as well as land space with excellent development potential for a purpose-built industrial facility. We
expect to complete our development plan for the property during the course of the year.
The Blue Power Group's balance sheet, investment portfolio and liquidity remain strong. This has allowed us to increase our inventory levels to manage some of the supply chain disruptions. Our investment in Lumber Depot Limited, which is a significant part of our holdings, performed satisfactorily in the First Quarter.
We continue to be optimistic about the competitive position and growth prospects for our business in Jamaica, as well as the opportunity to develop new export markets. We are also well prepared to diversify the business through opportunistic investments in related businesses and in our real estate.
More Information CLICK HERE