Will Oliver Mcintosh's Verticast Media Group Acquire CVM TV From Michael Lee Chin? Part 1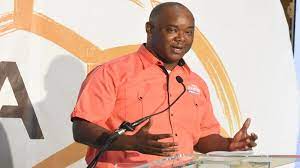 There is an interesting line in a number of privately circulated private placement documents from the Oliver Mcintosh-led Verticast Media Group Limited.
The line reads, "To assist with the Acquisition of traditional media company and the Broadcast Rights of the English Premier League for 2023 – 2026 and the FIFA World Cup 2022."
The "To assist with the Acquisition of traditional media company" is what got our attention. So, we started to ask around, tapping into people we knew would have some insights into this potential deal. We asked them which traditional media company this could be, and the name that kept coming up was CVM TV.
So, we probed further, why the Michael Lee Chin majority owned and controlled CVM TV?
Several people said to be somewhat close to Oliver Mcintosh claimed that he has always held the desire to acquire and operate a free-to-air media outfit and CVM TV would be a perfect fit for what he is embarking on with Verticast Media Group.
Based on comments placed by Mcintosh already in the public media we know that he has already acquired the Broadcast Rights of the English Premier League for 2023 – 2026 and the FIFA World Cup 2022. So, the insertion of this line may be an attempt to deficit attention or he has not paid for the rights yet and now seeking the funding. Given the highly competitive nature for the rights acquisition we suspect that he has already secured these rights by way of loans or debt financing and now looking for the funds to pay them off.
Given this context, the question now is which traditional media company is Oliver Mcintosh seeking to raise at least US$49M for, with the option to upsize if the market responds favourably. He is doing this by way of several instruments, including.
US$26M Secured US$ Fixed Rate Bond
Private Issue Of Ordinary Shares Up To US$13.2M
USs$9M Convertible Preferred Shares
He also intends to execute, as a possible exit for early investors, an IPO within 36 months after the Issue Date and apply to list its shares on the Jamaica Stock Exchange.
So how does CVM TV fit into Oliver Mcintosh's grand plan? Let's look at what CVM TV has to offer….Part 2
Our Vision Is To Increase Viewership By Allowing Content To Be Broadcast On A Combination Of Traditional Media That Doesn't Require Any Premium Service Or Premium Access.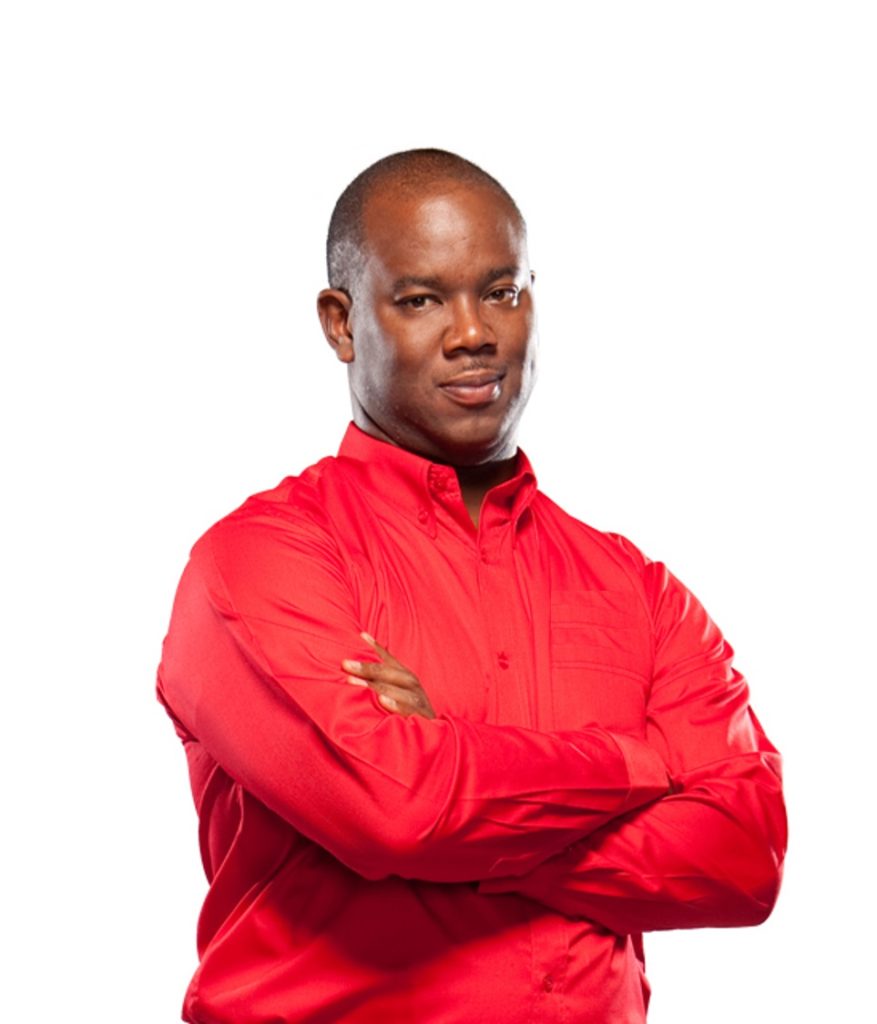 This Emphasis On Expanding The Availability Of The Product Was Key To O Ur Successful Bid To Secure The Highly Coveted Rights.
"What our vision is, is to distribute and present that content in ways that it hasn't been done in previous times to a much wider audience. So, by way of example, when I say that I mean that, you know, content like the Premier League and other premium content like that has only been available to a smaller percentage of the market, not the wide market, because of how it was broadcast. Our vision is to increase that viewership by allowing it to be broadcast on a combination of traditional media. By broadcasting on traditional media that doesn't require any premium service or premium access as well as on premium services.
In addition to that, you know, we are building our own digital media offering and our own architecture behind that. So, the way that we will offer it to the public, We think will not only drive uptake in digital media, but also drive the audience on digital media.
"We believe VertiCast is ideally suited to show Premier League matches across the Caribbean and fans will benefit from VertiCast's broad distribution plan across multiple platforms. VertiCast will help us to maximise reach and viewership and to further grow the Premier League fan-base in the region." Paul Molnar, Premier League Chief Media Officer
We're definitely not moving away from pay-TV or our premium services. What we're looking to do is compliment the way it's done currently. So, we just think that combination of traditional media alongside pay-TV, cable and trying and structuring a way on digital media that allows for the average person to view the Premier League and you know that doesn't take place as much as it should right now. And we think we have come up with some ways that we can do that. We have certain dynamics here in the market that precludes us from broadcasting it or making returns on it like they do in the UK or in Europe or the US, right? We don't quite have the distribution infrastructure that they have there. We don't quite have the economy that they have there. We don't have the fanatical fan base that they have there. So, you know, we have figured out ways that we think we could enhance what's currently being done.
"VertiCast is a vertically integrated media company that will incorporate broadcast across all media platforms into multiple markets in the Caribbean. A regional media entity with the intention to broadcasting over traditional media, cable television and digital media via streaming and mobile via partnerships and on its own channels."
Within the media industry as you know, everything is founded on strong content. Obviously, the ways of distribution have diversified and increased over time. But the first step is always to make sure you have the right content. The announcement we made this week about the Premier League rights is a step in the direction for us to make sure that we first have the, you know, the most in-demand content.
I think for too many years, we have been looking at broadcasts in silos. That is, you know, there is free to air and then separately there is pay TVs that's cable and then separately there is radio and then separately there is digital media, right. And, as you said, a lot of the traditional media or even the cable media has been reluctant to get into the digital media. How am I going to make a return on that in isolation? Our view is that you can't do it in isolation. You have to treat it almost as a convergence of media, and how do you make one compliment the other? And that is our approach. Our approach is that we're not going to operate in silos. We're going to seek to have traditional media benefit off of digital media, and vice versa digital media benefit from traditional media.
A major emphasis of ours is going to be to continue working with local producers, the IPPs (Intellectual Property Producers) around the region, and when I say work with them, it doesn't mean you know, we say to you okay, come in and present your content that will decide if we show it or not, or we're going to rent your airtime. A major emphasis of ours is going to be IPPs typically don't have enough production resources to really complete their content packages.
What we will do is we will work with a lot of the IPPs by providing them with certain resources that they can then utilise to complete their productions and content packages. So that it becomes a certain quality that then can be broadcast on our platforms. So, so we will spend a lot of time working to curate local content and helping producers to curate local content."
VertiCast is aiming to serve content to a market of nearly 45 million people in over 26 countries including the English-speaking Caribbean, the Dominican Republic, and parts of South America. The multi-platform company has reportedly secured support from major content providers which the company will rollout over the next couple of weeks.
Oliver McIntosh President And CEO VertiCast Media Group Ltd
Source: https://www.guardian.co.tt/news/verticast-scores-with-6.2.1474802.b89743134b