Will Oliver Mcintosh's Verticast Media Group Acquire CVM TV From Michael Lee Chin? Part 1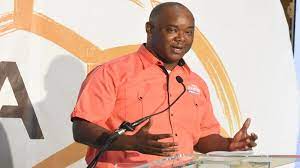 There is an interesting line in a number of privately circulated private placement documents from the Oliver Mcintosh-led Verticast Media Group Limited.
The line reads, "To assist with the Acquisition of traditional media company and the Broadcast Rights of the English Premier League for 2023 – 2026 and the FIFA World Cup 2022."
The "To assist with the Acquisition of traditional media company" is what got our attention. So, we started to ask around, tapping into people we knew would have some insights into this potential deal. We asked them which traditional media company this could be, and the name that kept coming up was CVM TV.
So, we probed further, why the Michael Lee Chin majority owned and controlled CVM TV?
Several people said to be somewhat close to Oliver Mcintosh claimed that he has always held the desire to acquire and operate a free-to-air media outfit and CVM TV would be a perfect fit for what he is embarking on with Verticast Media Group.
Based on comments placed by Mcintosh already in the public media we know that he has already acquired the Broadcast Rights of the English Premier League for 2023 – 2026 and the FIFA World Cup 2022. So, the insertion of this line may be an attempt to deficit attention or he has not paid for the rights yet and now seeking the funding. Given the highly competitive nature for the rights acquisition we suspect that he has already secured these rights by way of loans or debt financing and now looking for the funds to pay them off.
Given this context, the question now is which traditional media company is Oliver Mcintosh seeking to raise at least US$49M for, with the option to upsize if the market responds favourably. He is doing this by way of several instruments, including.
US$26M Secured US$ Fixed Rate Bond
Private Issue Of Ordinary Shares Up To US$13.2M
USs$9M Convertible Preferred Shares
He also intends to execute, as a possible exit for early investors, an IPO within 36 months after the Issue Date and apply to list its shares on the Jamaica Stock Exchange.
So how does CVM TV fit into Oliver Mcintosh's grand plan? Let's look at what CVM TV has to offer….Part 2
Strategies for Building Customer Loyalty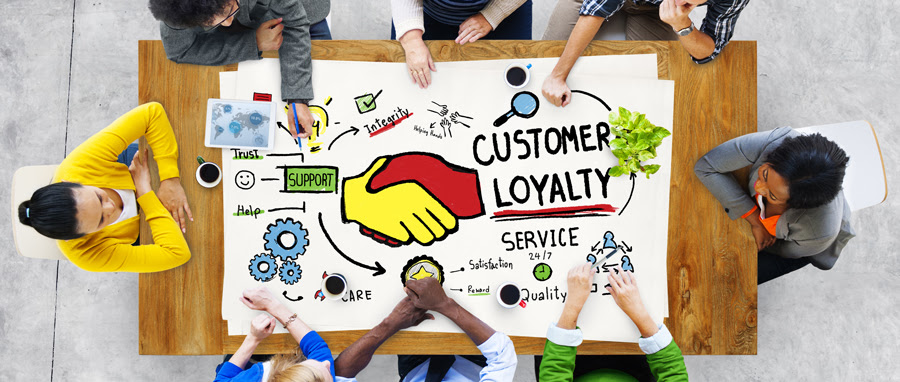 Building customer loyalty is hard, but it is one of the most important things for your business. To increase customer loyalty, it can cost nearly seven times more to acquire new customers than to keep existing customers.
There's a lot of information on how you can build customer loyalty and retain more customers, so instead of reinventing the wheel, here a few strategies you can incorporate into you business:
Let Customers Know What You Are Doing For Them
This can be done via a quick informal phone call or a friendly email newsletter – either way, you want to subtlety let your customers know about all the work you have been doing for them. For example, you may have spent part of your weekend fixing up a few problems for a customer – you can hint about this when you follow up the next week. It's important to realize you are not being cocky here; you are simple letting them know you value their business and are willing to go the extra mile for them.
Pass On Information
If you read an article, see a new book, or hear about an organization that a customer might be interested in, drop a note, share the information on social networks or make a quick call to let them know.
Strive To Empower And Educate Your Customers
"Give a man a fish and he will eat for a day. Teach a man to fish and he will eat for a lifetime."
Become your customers go to adviser on all things relating to your industry. For instance, if you're in IT, be their IT Guy. Help them with choosing the best mobile plan; let them know about upcoming compliance regulations. Go the extra mile.
Make Customer Retention A Priority
This may seem pretty obvious, but I'm serious. Make a commitment to put customer retention at the top of the list. If you spent as much time building customer loyalty and retaining customers, as you did acquiring new customers, you'd have the world's best advocates and a 100% retention rate.
Understand The True Purpose Of Marketing
Effective marketing is about building trust and developing relationships. Too many times people think marketing is just to push a bunch of advertisements and they will come. Well, it's not that easy. The purpose of marketing is to 'create and maintain a strong feeling with customers so they are mentally predisposed to continually choose and recommend you'. Building customer loyalty is about building trust and developing relationships – it's all interlinked.
Focus On Integrity, Which Leads To Trust And Loyalty
Integrity involves fundamental behaviors such as keeping your word, being honest, providing a consistent level of service, and being reliable. Businesses that demonstrate a high degree of integrity are seen as trustworthy.
Building trust requires businesses to continually put customer's interests ahead of their own. Customers will see this, and you will earn their trust and go a great distance to building customer loyalty.
Create Enlightening Experiences
A successful business is about more than just selling stuff. It's about selling experiences. Focus on making the customers feel good, and do this by not charging for every add-on. Customers want to walk away with an experience, an experience that will keep them coming back for more, and telling their friends about it. This will go a long way to building customer loyalty.
When You Do Wrong, Make It Right
Resolving customer complaints is the best way to build customer loyalty. By handling complaints in a professional manner, you earn the opportunity to fix the problem and regain customer trust. In doing so, you engage your customer on an emotional level. Providing you resolve the problem, your customer now has a very unique experience with you, and you have shown first hand your willingness to recognize the problem and go out your way to ensure it is fixed and won't happen again. Customers love this.
Yanique Grant is the Founder, President and CEO of Professional Training & Occupational Services Ltd