Businessuite 2023 #1 Jamaica Main Market Chief Executive Officer Patrick Hylton NCB Financial Group Ltd.
| | | | | | | |
| --- | --- | --- | --- | --- | --- | --- |
| | | Businessuite 2023 #1 Jamaica Main Market Chief Executive Officer by % change in – US$ Profit after Tax | | | | |
| JA | | | | US$000 | US$000 | % |
| 2023 | | Company | Chief Executive Officer | 2022 | 2021 | change |
| 1 | JA | NCB Financial Group Ltd. | Patrick Hylton | $266,216 | $129,445 | 105.66% |
Hon. Patrick Hylton, OJ, CD
President & Group Chief Executive Officer
NCB Financial Group
With more than three decades of experience in banking and finance, Patrick's bold, fearless leadership and business achievements have earned him international recognition as an expert in the field.
Up to recently, Patrick was Chairman of National Commercial Bank Jamaica Limited, NCB Capital Markets Limited, Guardian Holdings Limited, Clarien Bank Limited and TFOB (2021) Limited. He sat on the Board of Directors for Clarien Group Limited and several NCBFG subsidiaries including NCB (Cayman) Limited; NCB Insurance Agency and Fund Managers Limited; and NCB Capital Markets (Cayman) Ltd. He was also a director of Massy Holdings Limited (Trinidad). He was Chairman of the Mona School of Business and Management at the University of the West Indies, Mona (UWI, Mona) and his alma mater, Glenmuir High School.
In the mid-1990s, he was appointed by the Government of Jamaica to lead the restructuring of the Jamaican financial sector – a project that earned him Jamaica's Order of Distinction (Commander Class) in 2002. In 2019 he received the Honorary Doctor of Laws from UWI, Mona. In 2020, he was also conferred with the Order of Jamaica for contributions to the financial sector and his philanthropic efforts.
Patrick provides strategic leadership for all entities within the Group. He leads the development of the Group's vision, strategic plans, objectives, and capital allocation decisions, and works closely with the executive leadership team to execute the strategies designed to meet stated objectives. These objectives are optimised to deliver short- and long-term growth, manage risk prudently, and enhance customer experience and employee engagement. Patrick communicates with the Board, shareholders and other key stakeholders to ensure continuous alignment on performance and strategic direction.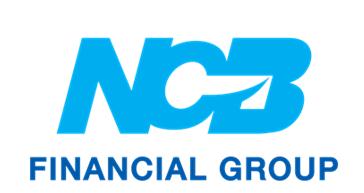 NCBFG is the licensed holding company of four direct subsidiaries, namely: National Commercial Bank Jamaica Limited ("NCBJ"), NCB Global Holdings Limited ("NCBGH"), Clarien Group Limited ("CGL") and TFOB (2021) Limited ("TFOB"). NCB Financial Group operates in the financial services industry, providing products and services in banking, insurance and investment management through 21 territories across the Caribbean.
The NCB Financial Group is also the largest financial conglomerate in Jamaica and is among the largest within the Caribbean, measured by profitability and total assets.
NCBFG offers a wide range of products and services distributed through seven business segments.
The products and services offered to customers include: loans, deposits, electronic banking, payment services, structured finance, trade finance, foreign exchange, wealth management, pension fund management, annuities, trust and general, health and life insurance services. Our products and services are made easily accessible to customers via multiple channels,
including online platforms, mobile apps and – for banking services self-service options and through our financial kiosks, intelligent ABMs at our Bank on the Go locations.
NCBFG remains committed to delivering superior value for customers through various digital channels to ensure a delightful customer experience.
NCBFG's shares are listed on both the Jamaica and Trinidad & Tobago Stock Exchanges.
2022 Overview
We remained focused and committed to advancing our strategic transformation, undeterred by the many headwinds that could have restrained aspects of our performance in FY 2022.
We continued to execute on a range of strategic initiatives geared towards growth and long-term resilience as we navigated the changing economic and operating environments. The successful implementation of our initiatives demonstrates the Group's commitment to achieving its goal to create a regional financial ecosystem to provide world-class products and services through our fully integrated subsidiaries.
The following four pillars continue to anchor our aspiration for 2024 and beyond:
1. Strong financial performance – delivering world-class growth, efficiency, return of assets and return on equity.
2. Inspired people and culture – becoming the employer of choice, with strong organisational health, and a place where each employee is proud to be a part of the team and committed to our success as an organisation.
3. Delighted customers – being the preferred and most trusted financial partner for customers across segments.
4. Digital to the core – operating a world-class technology and analytics platform that enables fast, simple, intuitive, secure, stable and delightful digital first experiences for customers and employees.
For More Information CLICK THIS LINK
Businessuite 2023 Top 100 Caribbean Companies – US$ Revenue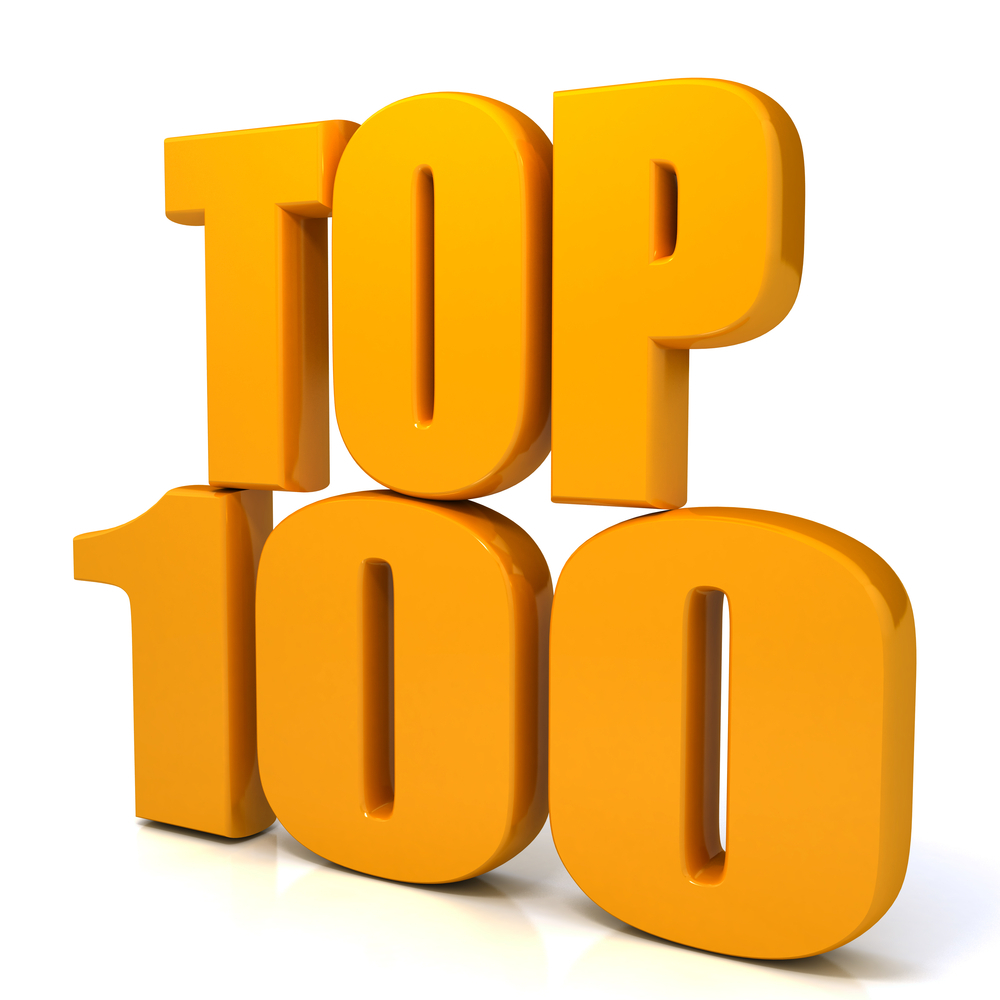 | | | | | | |
| --- | --- | --- | --- | --- | --- |
| | | Businessuite 2023 Top 100 Caribbean Companies – US$  Revenue        | | | |
| | | | | | |
| | | | US$000 | | US$000 |
| 2023 | | Company | 2022 | | 2021 |
| 1 | TT | Massy Holdings Limited | $1,824,063 | | $1,653,484 |
| 2 | TT | Guardian Holdings Limited | $1,068,271 | | $1,041,146 |
| 3 | JA | NCB Financial Group Ltd. | $997,548 | | $780,871 |
| 4 | TT | ANSA Mc Al Limited | $962,452 | | $887,023 |
| 5 | JA | GraceKennedy Limited | $953,105 | | $833,773 |
| 6 | TT | Republic Financial Holdings Limited | $900,276 | | $862,188 |
| 7 | JA | Sagicor Group Jamaica Limited | $647,516 | | $661,298 |
| 8 | JA | Jamaica Broilers Group Limited | $609,247 | | $479,660 |
| 9 | TT | Agostini's Limited | $604,219 | | $536,127 |
| 10 | BB | First Caribbean International Limited | $599,280 | | $543,052 |
| 11 | JA | Seprod Limited | $523,017 | | $282,954 |
| 12 | BB | Goddard Enterprises Limited | $484,416 | | $378,583 |
| 13 | JA | Supreme Ventures Limited | $339,186 | | $283,530 |
| 14 | TT | First Citizens Group Limited | $315,429 | | $318,201 |
| 15 | JA | Productive Business Solutions Limited | $311,997 | | $223,997 |
| 16 | TT | Trinidad Cement Limited | $304,016 | | $281,801 |
| 17 | JA | Scotia Group Jamaica Ltd. | $285,363 | | $243,780 |
| 18 | TT | Scotiabank Trinidad & Tobago Limited | $279,948 | | $257,089 |
| 19 | JA | Wisynco Group Limited | $260,368 | | $205,148 |
| 20 | JA | JMMB Group Limited | $240,488 | | $176,396 |
| 21 | JA | Jamaica Producers Group Limited | $193,387 | | $161,330 |
| 22 | GY | Banks DIH Ltd. | $190,431 | | $179,335 |
| 23 | EC |  The West Indies Oil Company Ltd. | $181,450 | | $123,036 |
| 24 | JA | Caribbean Cement Company Limited | $172,289 | | $153,717 |
| 25 | TT | Prestige Holdings Limited | $162,997 | | $105,811 |
| 26 | JA | Lasco Distributors Limited | $155,619 | | $130,802 |
| 26 | TT | Angostura Holdings Limited | $151,904 | | $136,939 |
| 27 | GY | Demerara Distillers Ltd. (Group) | $150,868 | | $138,271 |
| 28 | EC | St. Lucia Electricity Services Ltd. | $147,634 | | $109,179 |
| 29 | JA | Derrimon Trading Company Limited | $122,831 | | $114,416 |
| 30 | JA | Caribbean Producers Jamaica Ltd. | $119,960 | | $58,178 |
| 31 | JA | Carreras Limited | $108,195 | | $101,586 |
| 32 | TT | The West Indian Tobacco Company Limited | $106,798 | | $126,635 |
| 33 | TT | ANSA Merchant Bank Limited (Group) | $106,335 | | $171,745 |
| 34 | JA | General Accident Insurance Co Ja | $100,785 | | $90,011 |
| 35 | EC | Grenada Electricity Services Limited | $88,601 | | $66,027 |
| 36 | JA | Future Energy Source Company | $84,494 | | $37,764 |
| 37 | TT | National Flour Mills Limited | $78,585 | | $65,624 |
| 38 | GY | Republic Bank Guyana Ltd. | $65,024 | | $59,504 |
| 39 | JA | Transjamaican Highway Limited | $65,006 | | $52,755 |
| 40 | JA | Lasco Manufacturing Limited | $63,223 | | $52,990 |
| 41 | JA | Kingston Wharves Limited | $63,191 | | $55,929 |
| 42 | JA | Barita Investments Limited | $59,692 | | $52,333 |
| 43 | EC | S. L. Horsford & Co Ltd. | $54,629 | | $48,501 |
| 44 | TT | PLIPDECO Limited | $53,667 | | $47,567 |
| 45 | TT | One Caribbean Media Limited | $48,400 | | $45,715 |
| 46 | JA | Mayberry Investments Limited | $46,423 | | $28,923 |
| 47 | JA | Proven Investments Jamaica Limited | $45,971 | | $29,498 |
| 48 | TT | National Enterprises Limited | $45,157 | | $4,945 |
| 49 | JA | Fontana Limited | $42,297 | | $33,219 |
| 50 | EC | Dominica Electricity Services | $41,567 | | $34,092 |
| 51 | EC | St. Kitts Nevis Anguilla Trading & Development Company | $40,298 | | $42,856 |
| 52 | TT | Unilever Caribbean Limited | $37,780 | | $34,649 |
| 53 | JA | Mayberry Jamaican Equities Limited | $36,317 | | $18,465 |
| 54 | JA | Radio Jamaica Limited | $36,252 | | $36,825 |
| 55 | BB | Insurance Corporation Of B'DOS Limited | $36,092 | | $52,196 |
| 56 | BB | West India Biscuit Compant Limited | $33,545 | | $30,712 |
| 57 | GY | Guyana Bank for Trade & Industry Ltd. | $32,302 | | $27,787 |
| 58 | GY | Demerara Bank Limited | $30,279 | | $27,104 |
| 59 | EC | East Caribbean Financial Holding Company | $29,691 | | $27,271 |
| 60 | EC | Republic Bank (Grenada) Limited | $25,499 | | $24,169 |
| 61 | TT | Trinidad and Tobago NGL Limited | $24,820 | | $28,881 |
| 62 | EC | St. Kitts-Nevis-Anguilla National Bank Ltd. | $23,418 | | $22,971 |
| 63 | EC | Grenada Co-operative Bank Ltd. | $23,220 | | $21,265 |
| 64 | GY | Sterling Products Limited | $22,800 | | $20,046 |
| 65 | TT | LJ Williams Limited | $22,536 | | $22,483 |
| 66 | JA | FosRich Company Limited | $22,492 | | $15,160 |
| 67 | JA | Berger Paints Jamaica Limited | $21,977 | | $20,041 |
| 68 | GY | Citizens Bank Guyana Inc. | $21,796 | | $18,034 |
| 69 | EC | Bank of St. Vincent and the Grenadines | $20,158 | | $18,811 |
| 70 | JA | Honey Bun (1982) Limited | $19,693 | | $13,833 |
| 71 | JA | Everything Fresh Limited | $17,597 | | $10,412 |
| 72 | JA | Tropical Battery Company Limited | $17,506 | | $12,877 |
| 73 | TT | Guardian Media Limited | $17,373 | | $15,559 |
| 74 | JA | Lasco Financial Services Limited | $16,750 | | $14,785 |
| 75 | JA | Jamaican Teas Limited | $16,464 | | $14,638 |
| 76 | JA | Victoria Mutual Investments Limited – Group | $15,918 | | $11,968 |
| 77 | JA | PanJam Investment Limited | $15,677 | | $27,716 |
| 78 | BB | Cave Shepherd & Company Limited | $15,536 | | $13,833 |
| 79 | JA | Dolphin Cove Limited | $15,114 | | $7,640 |
| 80 | JA | Wigton Windfarm Limited | $14,793 | | $13,213 |
| 81 | JA | Key Insurnace Company Limited | $14,787 | | $12,347 |
| 82 | JA | Express Catering Limited | $14,241 | | $4,412 |
| 83 | JA | Caribbean Cream Limited | $13,907 | | $12,059 |
| 84 | JA | Access Financial Services Ltd. Group | $13,193 | | $11,729 |
| 85 | JA | Stationery & Office Supplies Limited | $11,657 | | $7,253 |
| 86 | TT | Endeavour Holdings Limited | $11,621 | | $12,586 |
| 87 | JA | Paramount Trading (Jamaica) Limited | $11,449 | | $9,269 |
| 88 | JA | Mailpac Group Limited | $11,246 | | $11,734 |
| 89 | JA | Lumber Depot Limited | $10,495 | | $9,216 |
| 90 | JA | Main Event Entertainment Group Ltd | $10,329 | | $4,890 |
| 91 | JA | Sygnus Credit Investments Limited – Group | $9,773 | | $11,125 |
| 92 | JA | First Rock Real Estate Investments Limited | $9,359 | | $5,300 |
| 93 | JA | Consolidated Bakeries Jamaica Limited | $9,111 | | $6,962 |
| 94 | JA | The Limners and Bards Limited | $8,967 | | $7,913 |
| 95 | JA | Salada Foods Jamaica Limited | $8,912 | | $7,671 |
| 96 | JA | 138 Student Living Jamaica Limited | $7,908 | | $5,243 |
| 97 | JA | Jamaica Stock Exchange Limited | $7,566 | | $6,435 |
| 98 | JA | Knutsford Express Limited | $7,426 | | $4,058 |
| 99 | JA | CAC 2000 Limited | $7,407 | | $6,744 |
| 100 | JA | IronRock Insurance Company Limited | $7,363 | | $5,682 |
| 101 | JA | Spur Tree Spices Jamaica Limited | $6,858 | | $5,543 |
| 102 | JA | AMG Packaging & Paper Company | $6,640 | | $4,552 |
| 103 | JA | Indies Pharma Jamaica Limited | $6,250 | | $5,460 |
| 104 | JA | Pulse Investments Limited | $6,205 | | $5,204 |
| 105 | JA | Portland JSX Limited | $5,584 | | $3,067 |
| 106 | JA | Image Plus Consultants Limited | $5,184 | | |
| 107 | JA | Caribbean Flavours & Fragrances Ltd | $5,149 | | $4,344 |
| 108 | JA | Dolla Financial Services Limited | $4,933 | | $2,444 |
| 109 | JA | Regency Petroleum Co. Limited | $4,542 | | |
| 110 | JA | Sygnus Real Estate Finance Limited – Group | $4,425 | | $6,940 |
| 111 | JA | Palace Amusement Company (1921) Limited | $4,328 | | $682 |
| 112 | JA | Elite Diagnostic Limited | $4,162 | | $3,268 |
| 113 | JA | Blue Power Group Limited | $3,510 | | $3,443 |
| 114 | JA | Kingston Properties Limited – Group | $3,481 | | $3,133 |
| 115 | JA | Caribbean Assurance Brokers Limited | $3,374 | | $2,986 |
| 116 | JA | Stanley Motta Limited | $3,330 | | $3,176 |
| 117 | JA | JFP Limited | $3,177 | | $1,507 |
| 118 | JA | Cargo Handlers Limited | $3,150 | | $2,175 |
| 119 | JA | Eppley Limited | $2,923 | | $2,493 |
| 120 | JA | ISP Financial Services Limited | $2,876 | | $2,799 |
| 121 | JA | Magaritaville Ltd | $2,618 | | $48 |
| 122 | JA | Ttech Limited | $2,495 | | $2,529 |
| 123 | JA | One On One Educatinal Services Limited | $1,780 | | $1,733 |
| 124 | TT | CinemaONE Limited | $1,433 | | $308 |
| 125 | JA | Edufocal Limited | $1,250 | | $1,194 |
| 126 | JA | GWEST Corporation Limited | $975 | | $729 |
| 127 | JA | Sterling Investments Limited | $830 | | $1,892 |