Businessuite 2023 #1 Jamaica Main Market Company by US$  Revenue – NCB Financial Group Ltd.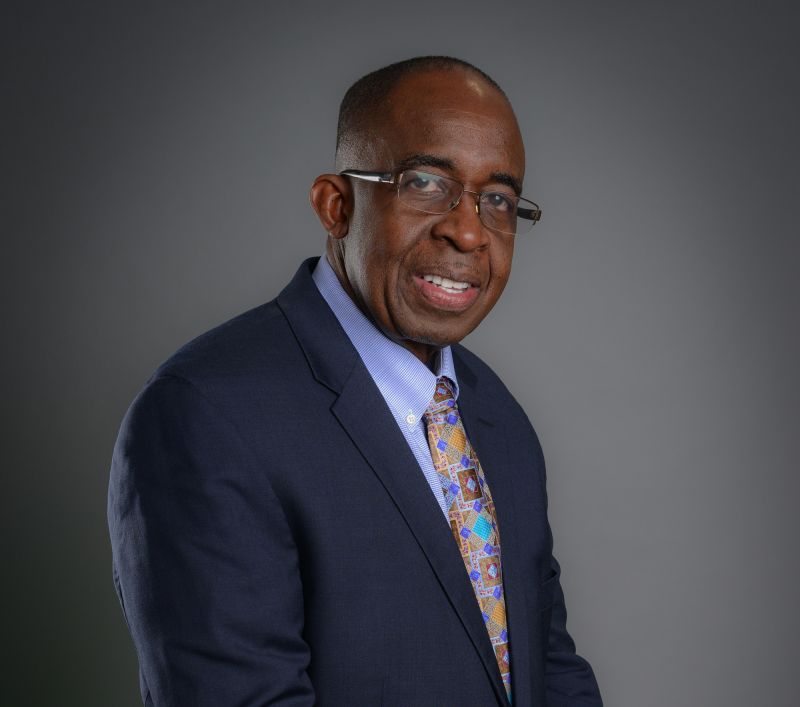 | | | | | | | | | | | | | |
| --- | --- | --- | --- | --- | --- | --- | --- | --- | --- | --- | --- | --- |
| | | | | | | | | | Businessuite 2023 #1 Jamaica Main Market Company- US$  Revenue     | | | |
| | | | | | | | | | | | | |
| | JA | JA | JA | JA | JA | JA | JA | | | US$000 | | US$000 |
| | 2017 | 2018 | 2019 | 2020 | 2021 | 2022 | 2023 | | Company | 2022 | | 2021 |
| 30-Sep | 3 | 3 | 2 | 3 | 2 | 2 | 1 | JA | NCB Financial Group Ltd. | $997,548 | | $780,871 |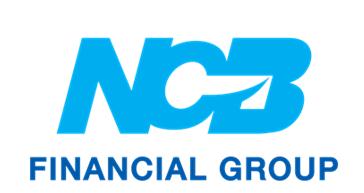 "These are the times in which a genius would wish to live. It is not in the still calm of life, or the repose of a pacific station, that great characters are formed. The habits of a vigorous mind are formed in contending with difficulties. Great necessities call out great virtues."––– Abigail Adams
Despite a relaxation of pandemic precautions on a global scale, we have seen several challenging developments – among these the Russia-Ukraine conflict, a number of local and global benchmark rate increases to tame inflation, and in July 2022, the World Health Organization classification of monkey pox as a "public health emergency of international concern."
No country or business has been exempt from the leadership challenge of a lifetime due to the economic and social effects of this unusual chain of events.
For many, this has been unsettling. However, I view the time in which we are living as a gamechanger and an opportune time to accelerate positive change. So, what have we been doing withthis opportunity?
1) Innovating and disrupting the status quo
2) Building new capabilities
3) Focusing on our people
4) Strengthening our resilience
Innovating And Disrupting The Status Quo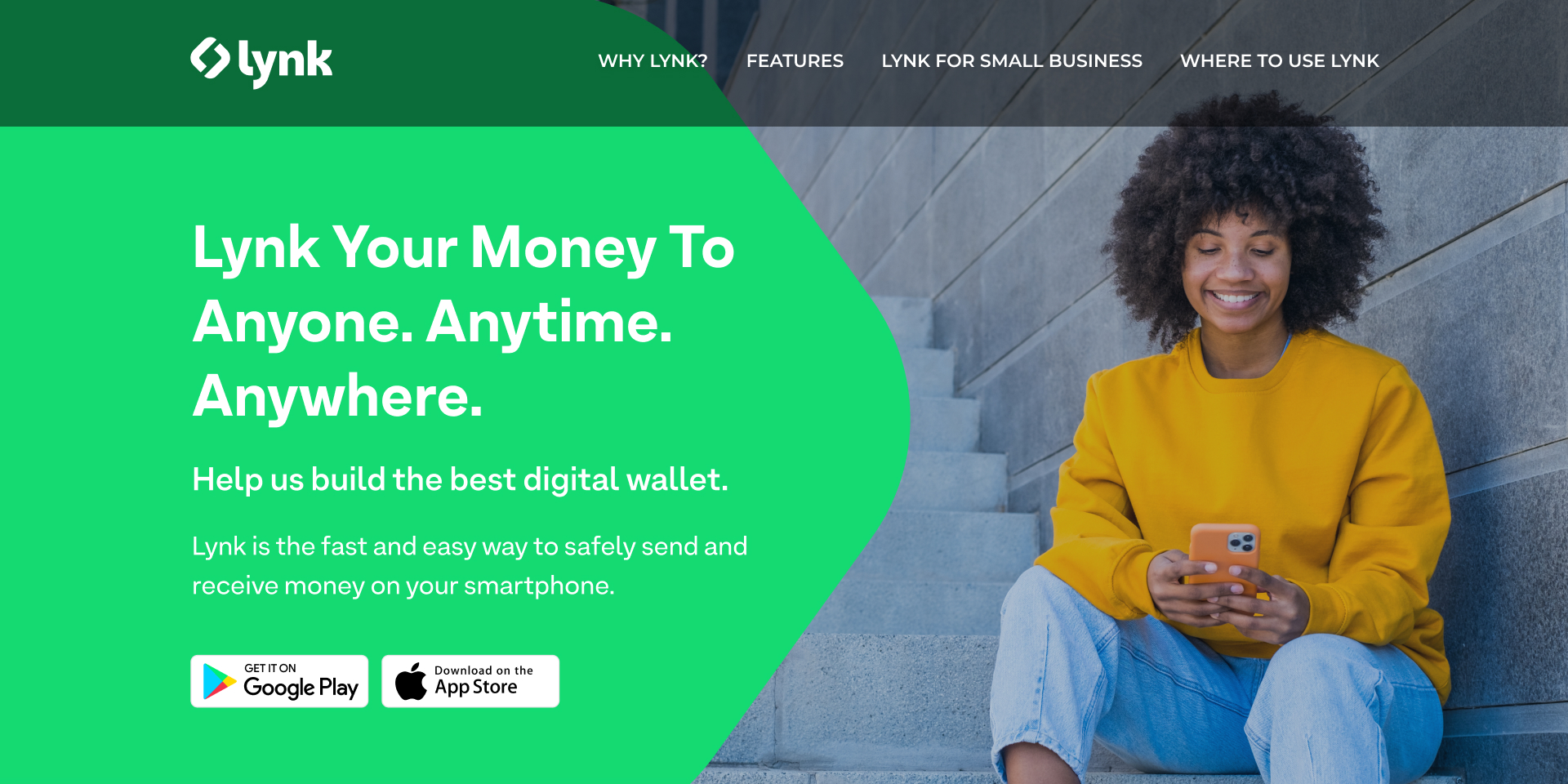 We introduced Lynk, our digital wallet, in December 2021. There is no need to visit a branch to sign up; it may all be done on a mobile device. Payments to businesses and transfers to individuals are both free and instant. We have been able to expand access to financial services for the unbanked and remove many pain points from the typical banking experience thanks to a regulatory environment created to enable greater financial inclusion and our development of a fintech company.
Even though it is still early, it is not surprising that since the launch, more than 170,000 unique customers and more than 4,700 merchants have joined. Additionally, Lynk is the only digital wallet integrated with JAM-DEX, Jamaica's central bank digital currency.
Using a strategic alliance with an online pharmacy in Trinidad and Tobago, Guardian Life began offering e-pharmacy services to its clients in 2021.
Through the use of an integrated platform, our customers have access to a service that links patients and doctors with an online pharmacy, streamlining the prescription filling procedure and providing integrated delivery.
Both of these ideas, would have been considered but not implemented before the pandemic.
However, with the urgent need to adapt to the constraints of the new environment, both initiatives were accelerated and implemented, ultimately creating significant value for customers.
Building New Capabilities
As a financial group, we have begun to deploy artificial intelligence and machine-learning enabled solutions to enhance our customers' experiences and drive key business outcomes.
At Guardian, we are leveraging artificial intelligence tools to mitigate claims fraud and identify measures to reduce claims costs.
At National Commercial Bank Jamaica Limited, our WhatsApp chabot, Simone, has assisted over 100,000 customers with sales and service transactions since its inception in 2021.
Through the launch of our fintech solution, we have leveraged capabilities such as cloud technology and marketing automation. In addition, we continue to invest in recruiting and developing talent in advanced analytics, software engineering, user experience design and cloud engineering, among other next generation capabilities.
Focusing On Our People
In the same way that the pandemic reminded us to stay close to our loved ones, we continue to stay close to our customers and employees.
Without our team and our customers, we would be unable to deliver desired returns to our shareholders.
Our focus on organisation health continues, as well as our investments in building the capabilities and supporting the engagement of our team members.
With respect to our customers, we continue to listen and respond to feedback.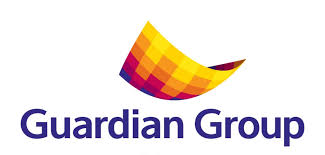 At Guardian Group, our One Guardian Digital Platform for customers unifies
all our Trinidad and Tobago business product lines delivering an omnichannel experience for our customers across web, phone, walk-in and text messages. Key features include quick quotes, online payments, client portfolio view across insurance and investment products, a health e-card and an artificial intelligence bot built into the platform for real-time customer queries that are connected to our Customer Service for real-time support.
Based on the feedback of several of our stakeholders, we have developed new ways of making banking, investing and overall wealth building easier for our customers and business partners.
We launched NCB Assist Biz which is an automated self-managed solution for business customers to submit and track the fulfilment of service requests/ resolution of complaints.
We also launched the NCB Capital Markets Limited (NCBCM) mobile app, NCBCM Wealth Connect, which allows customers to view their portfolio balances, transaction history, and stock market data from the Jamaica Stock Exchange. It also allows them to execute unit trust and equity trades and make transfers between their National Commercial Bank Jamaica Limited (NCBJ) and NCBCM accounts.
All these solutions were guided by customer feedback. To get continuous input from our customers, versus relying exclusively on semi-annual surveys, we leverage our WhatsApp chatbot to get feedback from customers on their experiences with us across a number of customer journeys and interactions.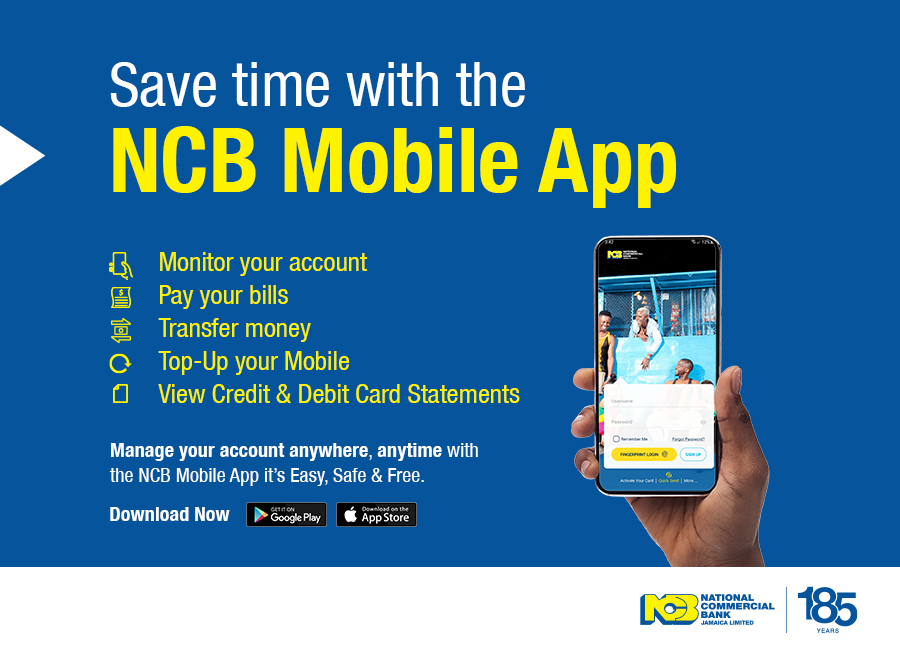 Strengthening Resilience
This year, we commemorate a significant milestone for our Group, whose roots date back 185 years to 1837, the year the Colonial Bank of London, England, opened its doors on Harbour Street in Kingston, Jamaica. Throughout this 185- year history, the organisation has overcome many challenges and so our resilience continues to be a strength.
But like any muscle, it weakens if you stop working on it and it gets stronger if you continue to work on it and challenge yourself to take on more. We have invested in developing the resilience of our team members and the resilience of our organisation.
We have invested in a series of wellness activities, and skills-based workshops and trainings that equip our employees with relevant skills for the future. We have expanded our leadership development programmes, many of which equip our managers and senior leaders with skills to lead in uncertainty.
Our hybrid work model has facilitated operational resilience and greater workforce productivity and flexibility.
As an organisation, NCB Financial Group maintains strong capital positions across its Group. The Group's liquidity positions are robust and supports its resilience to market shocks. In continuance of the strategy to grow liquidity buffers, NCBJ successfully raised US$300 million in August 2022 via a Merchant Voucher Securitisation transaction in the international private placement markets.
NCBFG continues to have access to funding in the international markets despite market volatility. The resilience of our Merchant Acquiring and Payments franchises led to the following Fitch rating upgrades in June 2022:
" Merchant Voucher Receivables programme to 'BBB-' from 'BB+' (Investment Grade) with stable outlook
" Diversified Payment Rights programme to 'BB+', from 'BB' with stable outlook
Our shareholders can rest assured that we are taking full advantage of this moment in history. It is within this context that I affirm that the NCB Financial Group remains focused and committed to its aspiration of becoming a world-class Caribbean financial ecosystem and its purpose of Empowering People. Unlocking Dreams. Building Communities.
I am grateful for each team member, customer, supplier, partner and shareholder who continues to be a part of our story and our journey.
Hon. Patrick Hylton, OJ, CD
President & Group Chief Executive Officer
NCB Financial Group
Empowering People | Unlocking Dream
For More Information CLICK HERE
Businessuite 2023 Top 100 Caribbean Companies – US$ Revenue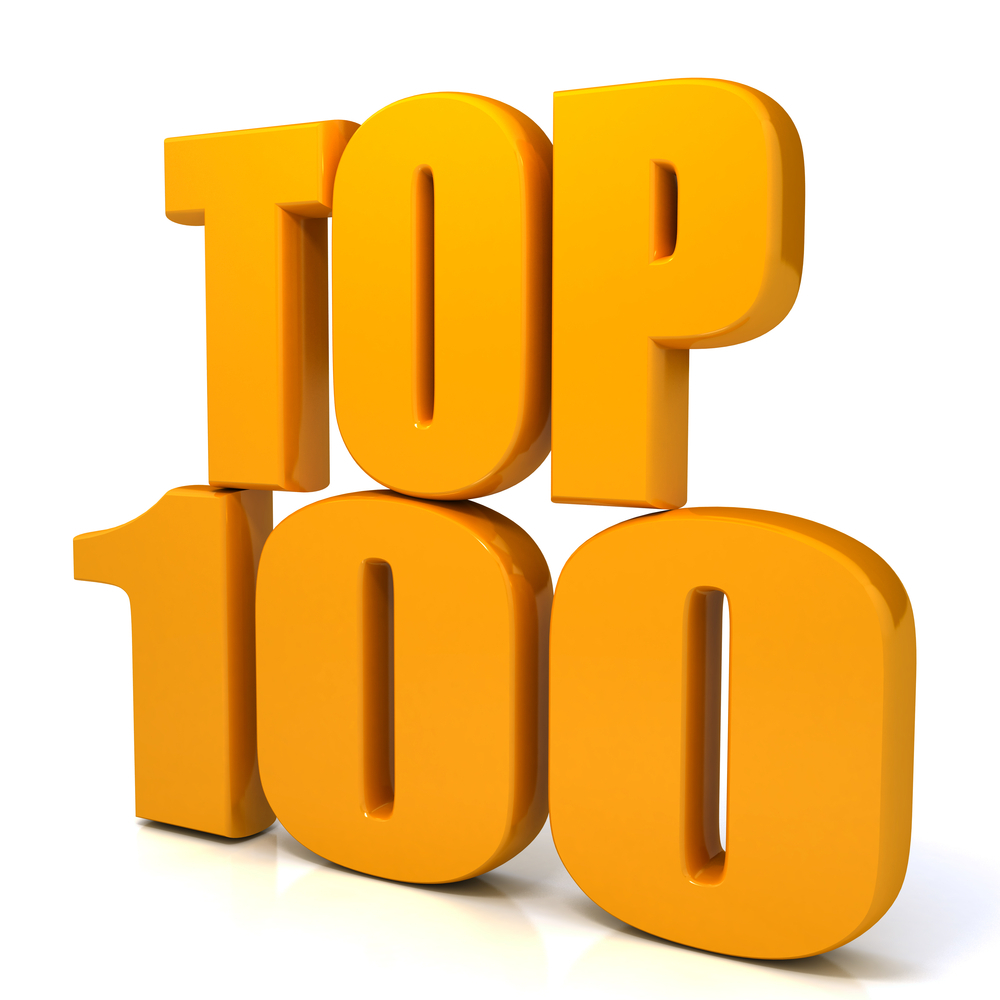 | | | | | | |
| --- | --- | --- | --- | --- | --- |
| | | Businessuite 2023 Top 100 Caribbean Companies – US$  Revenue        | | | |
| | | | | | |
| | | | US$000 | | US$000 |
| 2023 | | Company | 2022 | | 2021 |
| 1 | TT | Massy Holdings Limited | $1,824,063 | | $1,653,484 |
| 2 | TT | Guardian Holdings Limited | $1,068,271 | | $1,041,146 |
| 3 | JA | NCB Financial Group Ltd. | $997,548 | | $780,871 |
| 4 | TT | ANSA Mc Al Limited | $962,452 | | $887,023 |
| 5 | JA | GraceKennedy Limited | $953,105 | | $833,773 |
| 6 | TT | Republic Financial Holdings Limited | $900,276 | | $862,188 |
| 7 | JA | Sagicor Group Jamaica Limited | $647,516 | | $661,298 |
| 8 | JA | Jamaica Broilers Group Limited | $609,247 | | $479,660 |
| 9 | TT | Agostini's Limited | $604,219 | | $536,127 |
| 10 | BB | First Caribbean International Limited | $599,280 | | $543,052 |
| 11 | JA | Seprod Limited | $523,017 | | $282,954 |
| 12 | BB | Goddard Enterprises Limited | $484,416 | | $378,583 |
| 13 | JA | Supreme Ventures Limited | $339,186 | | $283,530 |
| 14 | TT | First Citizens Group Limited | $315,429 | | $318,201 |
| 15 | JA | Productive Business Solutions Limited | $311,997 | | $223,997 |
| 16 | TT | Trinidad Cement Limited | $304,016 | | $281,801 |
| 17 | JA | Scotia Group Jamaica Ltd. | $285,363 | | $243,780 |
| 18 | TT | Scotiabank Trinidad & Tobago Limited | $279,948 | | $257,089 |
| 19 | JA | Wisynco Group Limited | $260,368 | | $205,148 |
| 20 | JA | JMMB Group Limited | $240,488 | | $176,396 |
| 21 | JA | Jamaica Producers Group Limited | $193,387 | | $161,330 |
| 22 | GY | Banks DIH Ltd. | $190,431 | | $179,335 |
| 23 | EC |  The West Indies Oil Company Ltd. | $181,450 | | $123,036 |
| 24 | JA | Caribbean Cement Company Limited | $172,289 | | $153,717 |
| 25 | TT | Prestige Holdings Limited | $162,997 | | $105,811 |
| 26 | JA | Lasco Distributors Limited | $155,619 | | $130,802 |
| 26 | TT | Angostura Holdings Limited | $151,904 | | $136,939 |
| 27 | GY | Demerara Distillers Ltd. (Group) | $150,868 | | $138,271 |
| 28 | EC | St. Lucia Electricity Services Ltd. | $147,634 | | $109,179 |
| 29 | JA | Derrimon Trading Company Limited | $122,831 | | $114,416 |
| 30 | JA | Caribbean Producers Jamaica Ltd. | $119,960 | | $58,178 |
| 31 | JA | Carreras Limited | $108,195 | | $101,586 |
| 32 | TT | The West Indian Tobacco Company Limited | $106,798 | | $126,635 |
| 33 | TT | ANSA Merchant Bank Limited (Group) | $106,335 | | $171,745 |
| 34 | JA | General Accident Insurance Co Ja | $100,785 | | $90,011 |
| 35 | EC | Grenada Electricity Services Limited | $88,601 | | $66,027 |
| 36 | JA | Future Energy Source Company | $84,494 | | $37,764 |
| 37 | TT | National Flour Mills Limited | $78,585 | | $65,624 |
| 38 | GY | Republic Bank Guyana Ltd. | $65,024 | | $59,504 |
| 39 | JA | Transjamaican Highway Limited | $65,006 | | $52,755 |
| 40 | JA | Lasco Manufacturing Limited | $63,223 | | $52,990 |
| 41 | JA | Kingston Wharves Limited | $63,191 | | $55,929 |
| 42 | JA | Barita Investments Limited | $59,692 | | $52,333 |
| 43 | EC | S. L. Horsford & Co Ltd. | $54,629 | | $48,501 |
| 44 | TT | PLIPDECO Limited | $53,667 | | $47,567 |
| 45 | TT | One Caribbean Media Limited | $48,400 | | $45,715 |
| 46 | JA | Mayberry Investments Limited | $46,423 | | $28,923 |
| 47 | JA | Proven Investments Jamaica Limited | $45,971 | | $29,498 |
| 48 | TT | National Enterprises Limited | $45,157 | | $4,945 |
| 49 | JA | Fontana Limited | $42,297 | | $33,219 |
| 50 | EC | Dominica Electricity Services | $41,567 | | $34,092 |
| 51 | EC | St. Kitts Nevis Anguilla Trading & Development Company | $40,298 | | $42,856 |
| 52 | TT | Unilever Caribbean Limited | $37,780 | | $34,649 |
| 53 | JA | Mayberry Jamaican Equities Limited | $36,317 | | $18,465 |
| 54 | JA | Radio Jamaica Limited | $36,252 | | $36,825 |
| 55 | BB | Insurance Corporation Of B'DOS Limited | $36,092 | | $52,196 |
| 56 | BB | West India Biscuit Compant Limited | $33,545 | | $30,712 |
| 57 | GY | Guyana Bank for Trade & Industry Ltd. | $32,302 | | $27,787 |
| 58 | GY | Demerara Bank Limited | $30,279 | | $27,104 |
| 59 | EC | East Caribbean Financial Holding Company | $29,691 | | $27,271 |
| 60 | EC | Republic Bank (Grenada) Limited | $25,499 | | $24,169 |
| 61 | TT | Trinidad and Tobago NGL Limited | $24,820 | | $28,881 |
| 62 | EC | St. Kitts-Nevis-Anguilla National Bank Ltd. | $23,418 | | $22,971 |
| 63 | EC | Grenada Co-operative Bank Ltd. | $23,220 | | $21,265 |
| 64 | GY | Sterling Products Limited | $22,800 | | $20,046 |
| 65 | TT | LJ Williams Limited | $22,536 | | $22,483 |
| 66 | JA | FosRich Company Limited | $22,492 | | $15,160 |
| 67 | JA | Berger Paints Jamaica Limited | $21,977 | | $20,041 |
| 68 | GY | Citizens Bank Guyana Inc. | $21,796 | | $18,034 |
| 69 | EC | Bank of St. Vincent and the Grenadines | $20,158 | | $18,811 |
| 70 | JA | Honey Bun (1982) Limited | $19,693 | | $13,833 |
| 71 | JA | Everything Fresh Limited | $17,597 | | $10,412 |
| 72 | JA | Tropical Battery Company Limited | $17,506 | | $12,877 |
| 73 | TT | Guardian Media Limited | $17,373 | | $15,559 |
| 74 | JA | Lasco Financial Services Limited | $16,750 | | $14,785 |
| 75 | JA | Jamaican Teas Limited | $16,464 | | $14,638 |
| 76 | JA | Victoria Mutual Investments Limited – Group | $15,918 | | $11,968 |
| 77 | JA | PanJam Investment Limited | $15,677 | | $27,716 |
| 78 | BB | Cave Shepherd & Company Limited | $15,536 | | $13,833 |
| 79 | JA | Dolphin Cove Limited | $15,114 | | $7,640 |
| 80 | JA | Wigton Windfarm Limited | $14,793 | | $13,213 |
| 81 | JA | Key Insurnace Company Limited | $14,787 | | $12,347 |
| 82 | JA | Express Catering Limited | $14,241 | | $4,412 |
| 83 | JA | Caribbean Cream Limited | $13,907 | | $12,059 |
| 84 | JA | Access Financial Services Ltd. Group | $13,193 | | $11,729 |
| 85 | JA | Stationery & Office Supplies Limited | $11,657 | | $7,253 |
| 86 | TT | Endeavour Holdings Limited | $11,621 | | $12,586 |
| 87 | JA | Paramount Trading (Jamaica) Limited | $11,449 | | $9,269 |
| 88 | JA | Mailpac Group Limited | $11,246 | | $11,734 |
| 89 | JA | Lumber Depot Limited | $10,495 | | $9,216 |
| 90 | JA | Main Event Entertainment Group Ltd | $10,329 | | $4,890 |
| 91 | JA | Sygnus Credit Investments Limited – Group | $9,773 | | $11,125 |
| 92 | JA | First Rock Real Estate Investments Limited | $9,359 | | $5,300 |
| 93 | JA | Consolidated Bakeries Jamaica Limited | $9,111 | | $6,962 |
| 94 | JA | The Limners and Bards Limited | $8,967 | | $7,913 |
| 95 | JA | Salada Foods Jamaica Limited | $8,912 | | $7,671 |
| 96 | JA | 138 Student Living Jamaica Limited | $7,908 | | $5,243 |
| 97 | JA | Jamaica Stock Exchange Limited | $7,566 | | $6,435 |
| 98 | JA | Knutsford Express Limited | $7,426 | | $4,058 |
| 99 | JA | CAC 2000 Limited | $7,407 | | $6,744 |
| 100 | JA | IronRock Insurance Company Limited | $7,363 | | $5,682 |
| 101 | JA | Spur Tree Spices Jamaica Limited | $6,858 | | $5,543 |
| 102 | JA | AMG Packaging & Paper Company | $6,640 | | $4,552 |
| 103 | JA | Indies Pharma Jamaica Limited | $6,250 | | $5,460 |
| 104 | JA | Pulse Investments Limited | $6,205 | | $5,204 |
| 105 | JA | Portland JSX Limited | $5,584 | | $3,067 |
| 106 | JA | Image Plus Consultants Limited | $5,184 | | |
| 107 | JA | Caribbean Flavours & Fragrances Ltd | $5,149 | | $4,344 |
| 108 | JA | Dolla Financial Services Limited | $4,933 | | $2,444 |
| 109 | JA | Regency Petroleum Co. Limited | $4,542 | | |
| 110 | JA | Sygnus Real Estate Finance Limited – Group | $4,425 | | $6,940 |
| 111 | JA | Palace Amusement Company (1921) Limited | $4,328 | | $682 |
| 112 | JA | Elite Diagnostic Limited | $4,162 | | $3,268 |
| 113 | JA | Blue Power Group Limited | $3,510 | | $3,443 |
| 114 | JA | Kingston Properties Limited – Group | $3,481 | | $3,133 |
| 115 | JA | Caribbean Assurance Brokers Limited | $3,374 | | $2,986 |
| 116 | JA | Stanley Motta Limited | $3,330 | | $3,176 |
| 117 | JA | JFP Limited | $3,177 | | $1,507 |
| 118 | JA | Cargo Handlers Limited | $3,150 | | $2,175 |
| 119 | JA | Eppley Limited | $2,923 | | $2,493 |
| 120 | JA | ISP Financial Services Limited | $2,876 | | $2,799 |
| 121 | JA | Magaritaville Ltd | $2,618 | | $48 |
| 122 | JA | Ttech Limited | $2,495 | | $2,529 |
| 123 | JA | One On One Educatinal Services Limited | $1,780 | | $1,733 |
| 124 | TT | CinemaONE Limited | $1,433 | | $308 |
| 125 | JA | Edufocal Limited | $1,250 | | $1,194 |
| 126 | JA | GWEST Corporation Limited | $975 | | $729 |
| 127 | JA | Sterling Investments Limited | $830 | | $1,892 |