How Does CVM TV Fit Into Oliver Mcintosh's Grand Plan? Part 2
Let's look at what CVM TV has to offer.
CVM TV is A Bride In Waiting
CVM TV has for many years now lost its way and strategic direction, and has fallen dramatically in its audience share and resulting advertising revenue.
Those in the know claim that majority owner Michael Lee-Chin has been looking for a strategic way to offload the company that will somehow still give him a stake in the business and a seat at the table. Lee Chin we know has investments in other media entities, so he obviously likes the space.
A close look at the shareholders of the RJR Gleaner Group will reveal that Lee-Chin and a select number within his tight inner circle control a sizable portion of the shareholding. This would suggest that he sees value in owning a piece of the media action. It's interesting and somewhat strategic to note that with his holdings and that of his tight inner circle, he can effectively vote and control the company.
We also understand that Lee Chin has significant interest in FLOW and Ready TV, which as one industry insider suggested would colour his decisions going forward.
A Receptive and Willing Father
So, offloading or marrying CVM TV to the Oliver Mcintosh-led Verticast Media Group and retaining a smaller stake will be perfect for him, relieving him of the need to keep funding and keeping it alive.
It's Free To Air
Yes, even though most if not all Jamaicans receive the CVM TV transmission via their cable providers, CVM TV is a free-to-air station. A key feature of CVM TV's operating licence is that it must be broadcast via a network of transmitters around the island and received into the household through old fashioned antennas. This is the nature of the operating license CVM TV owns. Establishing and maintaining these networks of transmitters around the island is a very expensive undertaking and digs deep into the company's revenue.
Must Carry On Cable
For Verticast Media to get its content out a cost-effective means of distribution will be critical for the venture's success. Why is this important? As indicated above free-to-air transmitters are very expensive to operate, so distribution access through cable is the only other viable option.
Both of the two giant cable operators, Digicel and FLOW, have competing sports-focused channels and business operations, which will present them and Verticast Media Group with a serious competitive challenge. There is no compelling reason for Digicel and FLOW to carry Verticast Media Group as a competing cable channel.
However, Digicel and FLOW as part of their operating license must carry local free to air channels, so if VertiCast Media Group acquires CVM TV, Digicel and FLOW must carry Verticast Media Group content and channels, even if they are competing channels.
Digicel And FLOW Should Pay To Carry His Content
There is a strong and overwhelming argument to be made by VertiCast Media Group/CVM TV for Digicel And FLOW to pay to carry their content on their cable networks. The argument is grounded on the fact that both Digicel And FLOW pay heavy sums annually to carry the content of all international cable channels such as CNN, HBO, ABC, NBC etc.
This could be another very lucrative source of income for VertiCast Media Group/CVM TV.
Why Not Just Acquire SportsMax?
This option was quickly shot down by most of the people canvassed.
As the former President & CEO of SportsMax Limited and parent company International Media Content Ltd, Oliver McIntosh knows first-hand what strategic value he could extract. The fact that he has already determined that a traditional media company is the way to go from a distribution strategy acquisition for this purpose is out.
However, there is one think he may want to secure. The primary operating and revenue generating assets, the content rights and ownership are held exclusively by International Media Content Ltd, which is controlled separately by Digicel. However, were Digicel to even consider selling this particular company, it would essentially be messaging that they are shutting down SportsMax, which we do not see on the cards right now.
Regional Cable Distribution
While Digicel and FLOW will have to carry a proposed merged Verticast Media Group/CVM TV free to air content in Jamaica, that is not the case in all the islands they now operate in.
To get around this Oliver may strike broadcast and content deals with other regional free to air stations such as CNC3 in Trinidad, CBC in Barbados, and Winners TV in St Lucia, where Digicel and FLOW operate. The same must carry for local free to air operates in these other islands and so they will have to carry Verticast Media Group/CVM TV free to air content. This will in effect give him the regional distribution he needs to make the business model work.
Oliver had apparently, we assume, tested this model before he departed SportsMax. SportsMax produced the recently held CARIFTA Games and broadcasted on linear TV via its many cable partners across the region and on CEEN TV outside the Caribbean and on its SportsMax and SportsMax+ channels within the SportsMax App. This was executed in addition to partnering with several free-to-air entities across the region, ensuring that fans got to see their favourite athletes engage in pulsating track and field action.
Content Management Contracts
These strategic free to air partnerships may eventual morph into content management contracts with Verticast Media Group and the local stations. These management contract options were outlined by Oliver in a recent interview with Khaliah Reynolds. One of the ways this can be executed would be for Verticast Media Group/CVM TV to feed content to them from Jamaica.
Operational Head Quarters
CVM TV's operational headquarters and primary broadcast house on Constant Spring Road Kingston, Jamaica, is a ready-made to move in head office for VertiCast Media Group Limited. Most of what Oliver will need to get off the ground will already be in place. We suspect that significant investments will have to be made to transform the broadcast system to high quality/definition digital standards.
An Operational Team
CVM TV will already have much of the support team Oliver will need to get the business up and running in a much shorter time frame. He will also have the option to pick and choose who he wants to keep, letting go of those who do not fit into the new business.
Phased Rollout Of Digital Switchover
Jamaica has embarked on a phased rollout of digital broadcasting technology, with initial focus on the main urban centres, beginning in January 2022.
It is not clear where CVM TV is with respect to its switch over plans. What we do know from the TVJ TV experience is that it's a very expensive undertaking.
TVJ based on recently published reports has made good progress in their plans to install key infrastructure for the impending Digital Switchover, DSO, process for television. They plan to roll out digital broadcast services in phases, leading up to the government's stated goal of completion in 2023.
DSO is the process converting and replacing older analog television broadcasting technology with digital television services. The switchover is expected to cost the industry between US$18 million and US$20 million, while households will be able to get a setup box with the digital signal for about $4,000 to $5,000.
Where CVM TV is in this switch over process will have a strong bearing on any acquisition price. If the process has not started, or has started but is still a long way to go, then the price would be discounted bearing in mind the investment to be made and the redundant analog equipment which is of no value going forward.
If, however this process is far advanced and nearing completion them the acquisition price will be much higher given the investment already made and the new digital equipment in place.
With the Digital Switchover (DSO) transition broadcasters are allowed at least one year of simultaneous digital and analogue broadcasts to give them time to change their equipment and test the new systems.
The transition is expected to free up valuable portions of the broadcast spectrum, which can then be used for other purposes such as advanced wireless services, dedicated educational channels, public and safety services and other applications.
Analogue switch-off is set for January 2023.
How Much Is CVM TV Worth?..Part 3
The List – Businessuite's Top 50 Caribbean Marketers to watch for 2024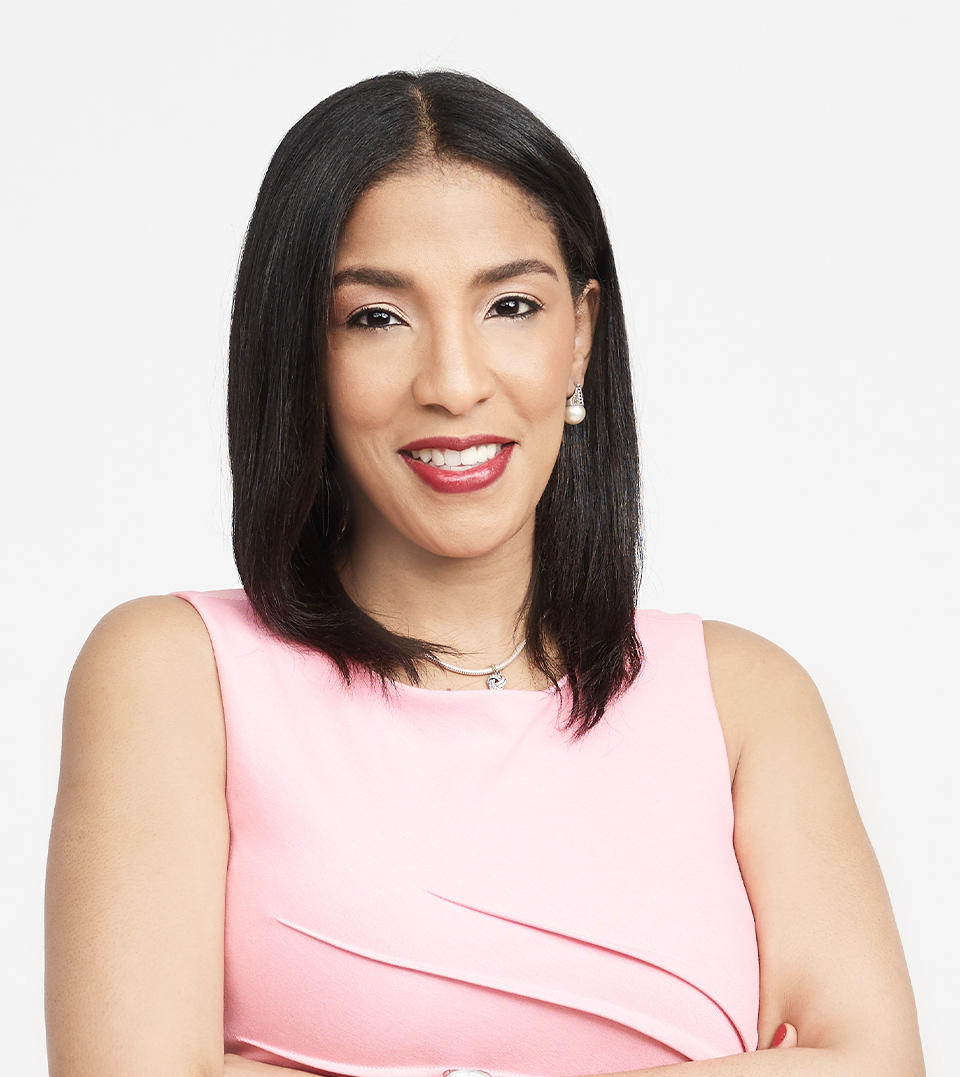 Kimala Bennett Founder and CEO The Lab
Kimala Bennett is extremely goal-oriented and solution driven, and has always loved telling a good story in a creative way, and by creating both of her companies, she has had the perfect avenues to do so. In 2007, she founded The Production Lab with Melissa Llewellyn, with the aim to produce high quality video production, in fast turn around time and on budget.
Kimala has directed and produced over 150 advertisements, documentaries, corporate videos and music videos. With her keen ability to pool the best thinkers and pair them with the best executors; she has led The Production Lab to now become The LAB, a fully integrated Advertising Agency.
The LAB delivers with ROI in mind; this stems from Kimala's strength and expertise in business management and entrepreneurship. The LAB team has built a reputation for being effective in logistics and creativity; known for delivering first- world quality productions.
The Business Lab, established in 2009, is a business solution company focusing on youth entrepreneurship. So far Kimala has published three books, Starting a Business In Jamaica, The Young Entrepreneur's Handbook and Let's Talk Money as consulting products of The Business Lab.
The Business Lab team and Kimala having led multiple island-wide executions; both the "I am the Change" and the "I3" programmes has brought entrepreneurship and innovation to Jamaican students. As a certified trainer of the Network for Teaching Entrepreneurship (NFTE) University, Kimala has also taught workshops to Jamaican students.
From Kimala's perspective, changing the mindset of youth to focus heavily on entrepreneurship is one of the biggest contributions she can make to the development of the nation. "Youth are now able to see entrepreneurship as a viable option, creating business models around their ideas, and to be more focused on finding solutions to problems" .
We are a fully integrated 100% Jamaican born and bred advertising agency with global reach and an island swagger. We are a strategic, creative, passionate solutions oriented and no nonsense group with a heavy emphasis on getting stuff done!
The LAB – We love ideas, but we love to see ideas in action more, and we are crazy obsessive about getting results. We know we're not for everyone but we might just be what you've been looking for.
Nominate Businessuite's Top 50 Caribbean Marketers to watch for 2024