How Much Is CVM TV Worth?..Part 3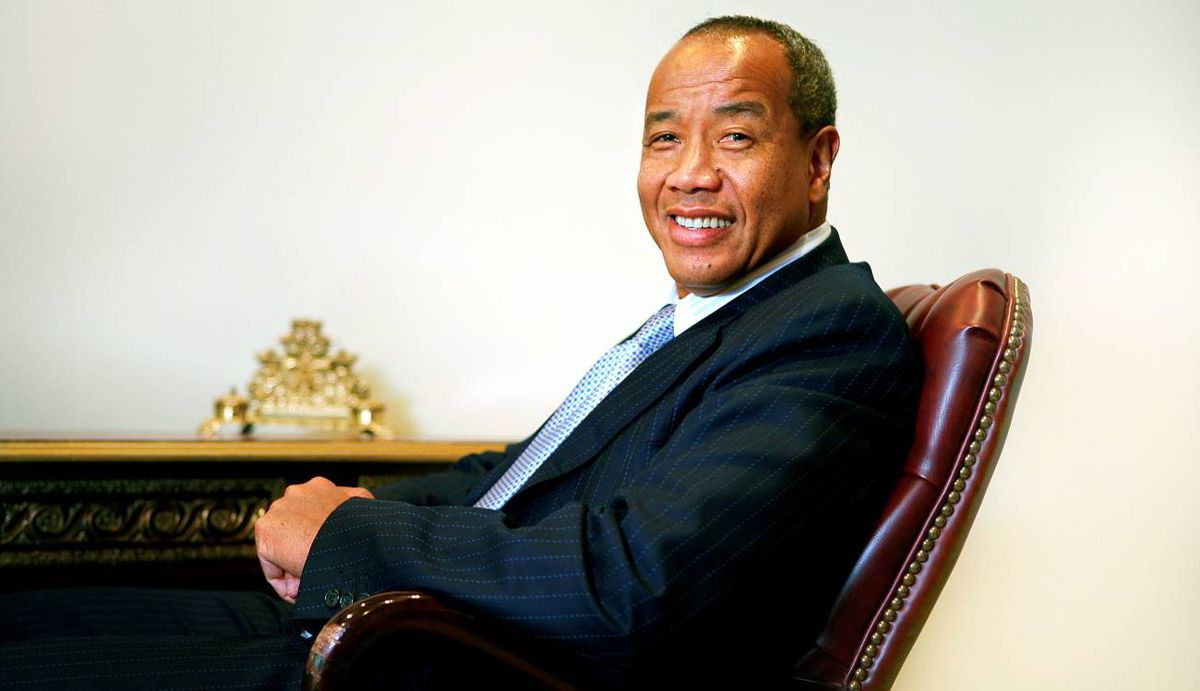 According to word on the ground an offer of US$3M was made a few years ago by a consortium, including we understand some of the minority shareholders. This offer was rejected by Lee Chin as too low.
According to sources AIC has been covering the annual shortfalls, and is said to be owed at least JA$1B, in financing loans by CVM.
But other factors must be looked at in any acquisition price consideration.
Subscription Revenue
As the former President & CEO of SportsMax Limited and parent company International Media Content Ltd, Oliver McIntosh knows first-hand the severe challenge of getting Caribbean viewers to subscribe to content.
As one writer to the media remarked "My question is, if SportsMax is really not interested in showing the Winter Olympics, why have they acquired the exclusive rights, thus preventing Jamaicans from watching it through other media outlets to which they already subscribe, and online if they wish, and in prime time? This is not an acceptable situation. Jamaicans should be able to watch their team compete without having to pay for it through SportsMax. Those of us who love the Winter Olympics and sports, like ice skating, should be able to watch it where it is being aired."
This was always a very limiting revenue factor for Oliver while at SportsMax. One industry insider estimated that the total potential subscriber market was around 3M in the English-speaking Caribbean, with best guess rate of $12.00 per annum for each subscriber, placing at value of US$36M. SportsMax we understand found it difficult to achieve this mark.
Subscription revenue is not a major driver or part of his revenue model as we understand his business model.
Advertising Revenue
CVM TV is coming from a position of Gross Annual Revenues in 2012 of around JA$700M to what some estimate to be JA$200M today, a significant fall off and grossly insufficient to cover the cost of operations.
For some reason major local and regional advertisers are more inclined to advertise on local free to air stations rather than regional cable channels. This is seen as the major driving force for Oliver, who sees greater opportunies to maximise the advertising and sponsorship revenues from such high-priced events like English Premier League, FIFA World Cup, NBA, etc.
Again, the former President & CEO of SportsMax Limited, Oliver McIntosh, knows first-hand the severe challenges of getting Caribbean advertisers to spend against this kind of content on Cable.
Advertising and sponsorship opportunities on Cable channels such as SportsMax was estimated at the upper end to be around US$500,000 per annum, which we again understand was difficult for them to achieve.
As free-to-air channel, Verticast Media Group/CVM TV, is free to sell advertising and sponsorship at whatever price a more willing and receptive advertiser market will bear. This is critical to his revenue model for the business.
The RJRGLEANER Communications Group Experience
The following is presented for context, to illustrate the challenge media in Jamaica is facing in an effort to be profitable.
For its second quarter ended September 30, 2021 the RJRGLEANER Communications Group recorded a pre-tax profit of $25 million and after-tax profit of $27 million for the quarter, compared to a pre-tax loss of $96 million and an after-tax loss of $68 million during the second quarter of the prior year.
Primary contributors to the quarter's performance were: –
A $191 million or 15% increase in the Group's revenues, was mainly driven by increases in the:
Audio/Visual division $150 million or 28% (comprising the operations of the free-to-air television station, cable stations, 1spotmedia and TVJ International.
Audio division $28 million or 15%
Print and Online division $10 million or 2%
Apart from general increases in advertising placements across all divisions, the Group earned event revenues, specifically from the staging of the Olympics, as well as the Junior and Senior Track and Field Trials, during the quarter. The results of the second quarter reflect a more normalised profile of the business, with the return of high-cost sporting events, necessary to satisfy viewer interest, but not supported by sufficient revenues to be strongly profitable.
No Brand Value In CVMTV
Marketing and branding experts, we reached out to point to what they consider to be a significant fall off in the brand value for CVM, due to operations and presence in the market. As such this is not an intellectual asset of much value to VertiCast Media Group and would more than likely be replaced with new branding.
Diminished Audience
Based on recent all media surveys CVM TV has less than a 20% share of the local audience, with the majority going to TVJ. Its acquisition value as a result is severely impacted, as VertiCast Media Group will not be benefiting from this value and will have to spend considerable sums to win back a reasonable share of the audience market, which directly impacts advertising revenues.
The Free To Air License
For many people we spoke to the only real asset CVM TV has is its Free To Air License, and the cherished position of one of only two Free To Air stations on the island. How much is this worth, that depends on what it would cost to secure a new one.
So How Much Is CVM TV Worth?
Only one person can answer that question, that is Michael Lee Chin, the majority owner through AIC, his holding company. CVM has a number of minority shareholders who held on to their positions when Lee Chin took over the business from Neville Blythe many years ago.
One industry insider left us with this telling observation, " Given the fact that digital licenses are around the corner, I wouldn't advise anyone to acquire CVM…. too much baggage and brand impairment. Stay tuned for a possible FYAH/Jamaica Observer digital TV channel."
Will There Be A Wedding?
YES, If Lee Chin is ready to sell. We think so providing Oliver can keep Lee Chin at the table as a minority shareholder, converting debt to equity.
Stay Tuned…
The List – Businessuite's Top 50 Caribbean Marketers to watch for 2024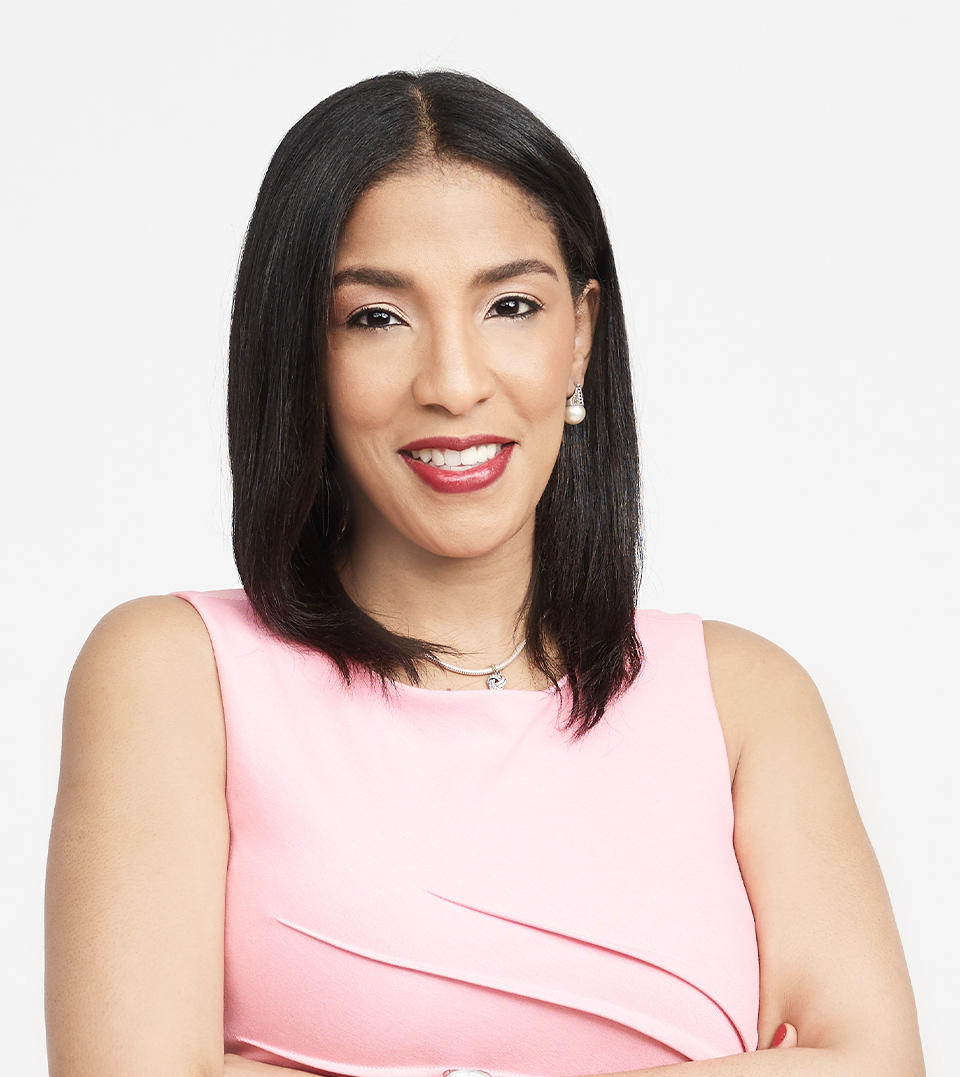 Kimala Bennett Founder and CEO The Lab
Kimala Bennett is extremely goal-oriented and solution driven, and has always loved telling a good story in a creative way, and by creating both of her companies, she has had the perfect avenues to do so. In 2007, she founded The Production Lab with Melissa Llewellyn, with the aim to produce high quality video production, in fast turn around time and on budget.
Kimala has directed and produced over 150 advertisements, documentaries, corporate videos and music videos. With her keen ability to pool the best thinkers and pair them with the best executors; she has led The Production Lab to now become The LAB, a fully integrated Advertising Agency.
The LAB delivers with ROI in mind; this stems from Kimala's strength and expertise in business management and entrepreneurship. The LAB team has built a reputation for being effective in logistics and creativity; known for delivering first- world quality productions.
The Business Lab, established in 2009, is a business solution company focusing on youth entrepreneurship. So far Kimala has published three books, Starting a Business In Jamaica, The Young Entrepreneur's Handbook and Let's Talk Money as consulting products of The Business Lab.
The Business Lab team and Kimala having led multiple island-wide executions; both the "I am the Change" and the "I3" programmes has brought entrepreneurship and innovation to Jamaican students. As a certified trainer of the Network for Teaching Entrepreneurship (NFTE) University, Kimala has also taught workshops to Jamaican students.
From Kimala's perspective, changing the mindset of youth to focus heavily on entrepreneurship is one of the biggest contributions she can make to the development of the nation. "Youth are now able to see entrepreneurship as a viable option, creating business models around their ideas, and to be more focused on finding solutions to problems" .
We are a fully integrated 100% Jamaican born and bred advertising agency with global reach and an island swagger. We are a strategic, creative, passionate solutions oriented and no nonsense group with a heavy emphasis on getting stuff done!
The LAB – We love ideas, but we love to see ideas in action more, and we are crazy obsessive about getting results. We know we're not for everyone but we might just be what you've been looking for.
Nominate Businessuite's Top 50 Caribbean Marketers to watch for 2024