How Much Is CVM TV Worth?..Part 3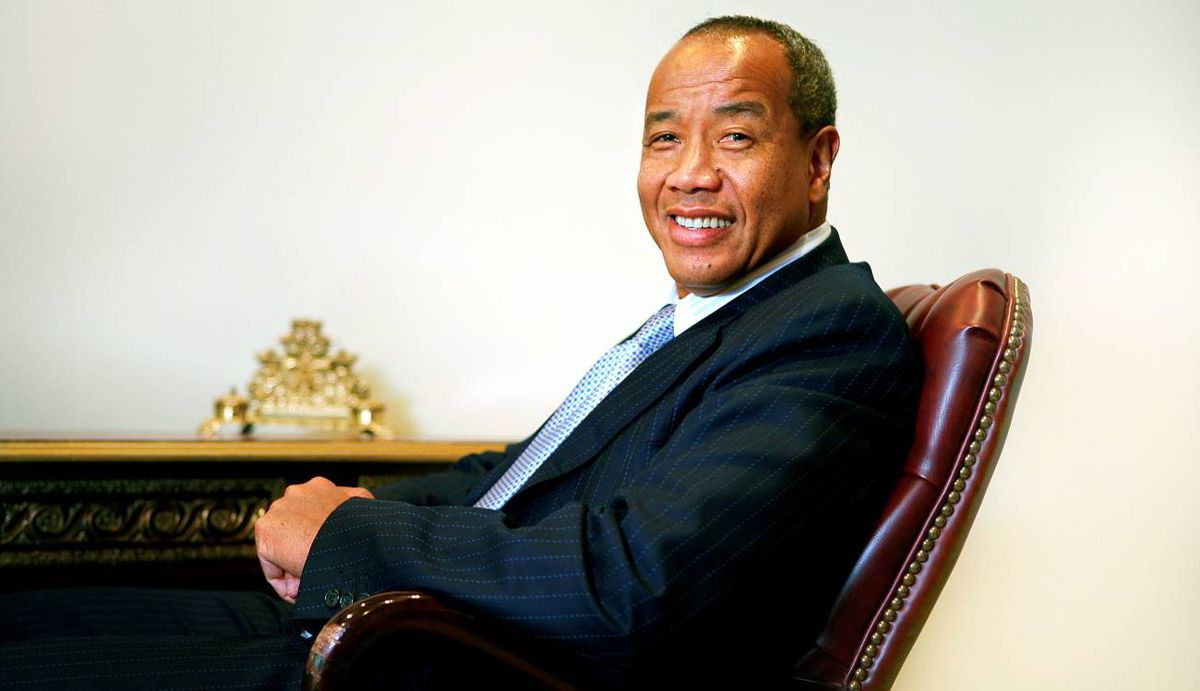 According to word on the ground an offer of US$3M was made a few years ago by a consortium, including we understand some of the minority shareholders. This offer was rejected by Lee Chin as too low.
According to sources AIC has been covering the annual shortfalls, and is said to be owed at least JA$1B, in financing loans by CVM.
But other factors must be looked at in any acquisition price consideration.
Subscription Revenue
As the former President & CEO of SportsMax Limited and parent company International Media Content Ltd, Oliver McIntosh knows first-hand the severe challenge of getting Caribbean viewers to subscribe to content.
As one writer to the media remarked "My question is, if SportsMax is really not interested in showing the Winter Olympics, why have they acquired the exclusive rights, thus preventing Jamaicans from watching it through other media outlets to which they already subscribe, and online if they wish, and in prime time? This is not an acceptable situation. Jamaicans should be able to watch their team compete without having to pay for it through SportsMax. Those of us who love the Winter Olympics and sports, like ice skating, should be able to watch it where it is being aired."
This was always a very limiting revenue factor for Oliver while at SportsMax. One industry insider estimated that the total potential subscriber market was around 3M in the English-speaking Caribbean, with best guess rate of $12.00 per annum for each subscriber, placing at value of US$36M. SportsMax we understand found it difficult to achieve this mark.
Subscription revenue is not a major driver or part of his revenue model as we understand his business model.
Advertising Revenue
CVM TV is coming from a position of Gross Annual Revenues in 2012 of around JA$700M to what some estimate to be JA$200M today, a significant fall off and grossly insufficient to cover the cost of operations.
For some reason major local and regional advertisers are more inclined to advertise on local free to air stations rather than regional cable channels. This is seen as the major driving force for Oliver, who sees greater opportunies to maximise the advertising and sponsorship revenues from such high-priced events like English Premier League, FIFA World Cup, NBA, etc.
Again, the former President & CEO of SportsMax Limited, Oliver McIntosh, knows first-hand the severe challenges of getting Caribbean advertisers to spend against this kind of content on Cable.
Advertising and sponsorship opportunities on Cable channels such as SportsMax was estimated at the upper end to be around US$500,000 per annum, which we again understand was difficult for them to achieve.
As free-to-air channel, Verticast Media Group/CVM TV, is free to sell advertising and sponsorship at whatever price a more willing and receptive advertiser market will bear. This is critical to his revenue model for the business.
The RJRGLEANER Communications Group Experience
The following is presented for context, to illustrate the challenge media in Jamaica is facing in an effort to be profitable.
For its second quarter ended September 30, 2021 the RJRGLEANER Communications Group recorded a pre-tax profit of $25 million and after-tax profit of $27 million for the quarter, compared to a pre-tax loss of $96 million and an after-tax loss of $68 million during the second quarter of the prior year.
Primary contributors to the quarter's performance were: –
A $191 million or 15% increase in the Group's revenues, was mainly driven by increases in the:
Audio/Visual division $150 million or 28% (comprising the operations of the free-to-air television station, cable stations, 1spotmedia and TVJ International.
Audio division $28 million or 15%
Print and Online division $10 million or 2%
Apart from general increases in advertising placements across all divisions, the Group earned event revenues, specifically from the staging of the Olympics, as well as the Junior and Senior Track and Field Trials, during the quarter. The results of the second quarter reflect a more normalised profile of the business, with the return of high-cost sporting events, necessary to satisfy viewer interest, but not supported by sufficient revenues to be strongly profitable.
No Brand Value In CVMTV
Marketing and branding experts, we reached out to point to what they consider to be a significant fall off in the brand value for CVM, due to operations and presence in the market. As such this is not an intellectual asset of much value to VertiCast Media Group and would more than likely be replaced with new branding.
Diminished Audience
Based on recent all media surveys CVM TV has less than a 20% share of the local audience, with the majority going to TVJ. Its acquisition value as a result is severely impacted, as VertiCast Media Group will not be benefiting from this value and will have to spend considerable sums to win back a reasonable share of the audience market, which directly impacts advertising revenues.
The Free To Air License
For many people we spoke to the only real asset CVM TV has is its Free To Air License, and the cherished position of one of only two Free To Air stations on the island. How much is this worth, that depends on what it would cost to secure a new one.
So How Much Is CVM TV Worth?
Only one person can answer that question, that is Michael Lee Chin, the majority owner through AIC, his holding company. CVM has a number of minority shareholders who held on to their positions when Lee Chin took over the business from Neville Blythe many years ago.
One industry insider left us with this telling observation, " Given the fact that digital licenses are around the corner, I wouldn't advise anyone to acquire CVM…. too much baggage and brand impairment. Stay tuned for a possible FYAH/Jamaica Observer digital TV channel."
Will There Be A Wedding?
YES, If Lee Chin is ready to sell. We think so providing Oliver can keep Lee Chin at the table as a minority shareholder, converting debt to equity.
Stay Tuned…
Strategies for Building Customer Loyalty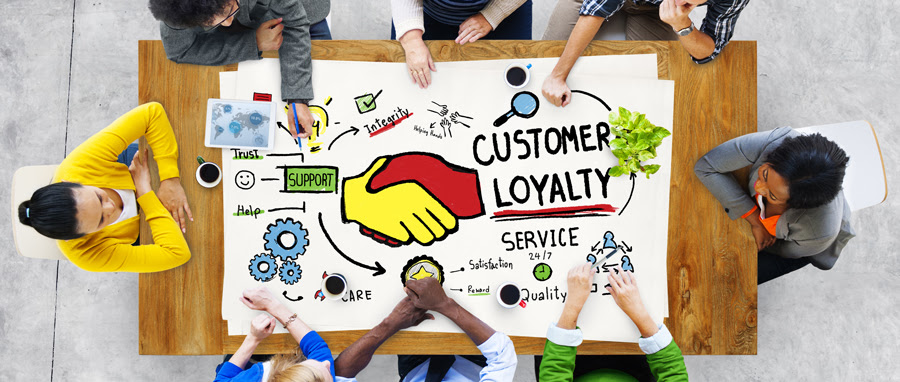 Building customer loyalty is hard, but it is one of the most important things for your business. To increase customer loyalty, it can cost nearly seven times more to acquire new customers than to keep existing customers.
There's a lot of information on how you can build customer loyalty and retain more customers, so instead of reinventing the wheel, here a few strategies you can incorporate into you business:
Let Customers Know What You Are Doing For Them
This can be done via a quick informal phone call or a friendly email newsletter – either way, you want to subtlety let your customers know about all the work you have been doing for them. For example, you may have spent part of your weekend fixing up a few problems for a customer – you can hint about this when you follow up the next week. It's important to realize you are not being cocky here; you are simple letting them know you value their business and are willing to go the extra mile for them.
Pass On Information
If you read an article, see a new book, or hear about an organization that a customer might be interested in, drop a note, share the information on social networks or make a quick call to let them know.
Strive To Empower And Educate Your Customers
"Give a man a fish and he will eat for a day. Teach a man to fish and he will eat for a lifetime."
Become your customers go to adviser on all things relating to your industry. For instance, if you're in IT, be their IT Guy. Help them with choosing the best mobile plan; let them know about upcoming compliance regulations. Go the extra mile.
Make Customer Retention A Priority
This may seem pretty obvious, but I'm serious. Make a commitment to put customer retention at the top of the list. If you spent as much time building customer loyalty and retaining customers, as you did acquiring new customers, you'd have the world's best advocates and a 100% retention rate.
Understand The True Purpose Of Marketing
Effective marketing is about building trust and developing relationships. Too many times people think marketing is just to push a bunch of advertisements and they will come. Well, it's not that easy. The purpose of marketing is to 'create and maintain a strong feeling with customers so they are mentally predisposed to continually choose and recommend you'. Building customer loyalty is about building trust and developing relationships – it's all interlinked.
Focus On Integrity, Which Leads To Trust And Loyalty
Integrity involves fundamental behaviors such as keeping your word, being honest, providing a consistent level of service, and being reliable. Businesses that demonstrate a high degree of integrity are seen as trustworthy.
Building trust requires businesses to continually put customer's interests ahead of their own. Customers will see this, and you will earn their trust and go a great distance to building customer loyalty.
Create Enlightening Experiences
A successful business is about more than just selling stuff. It's about selling experiences. Focus on making the customers feel good, and do this by not charging for every add-on. Customers want to walk away with an experience, an experience that will keep them coming back for more, and telling their friends about it. This will go a long way to building customer loyalty.
When You Do Wrong, Make It Right
Resolving customer complaints is the best way to build customer loyalty. By handling complaints in a professional manner, you earn the opportunity to fix the problem and regain customer trust. In doing so, you engage your customer on an emotional level. Providing you resolve the problem, your customer now has a very unique experience with you, and you have shown first hand your willingness to recognize the problem and go out your way to ensure it is fixed and won't happen again. Customers love this.
Yanique Grant is the Founder, President and CEO of Professional Training & Occupational Services Ltd