Taking Stock LIVE – CEO and President of VertiCast Media Group, Oliver McIntosh To Start TV and Streaming Venture
A new media company is on the horizon! VertiCast Media Group will seek to broadcast across all media platforms. Think traditional media like TV and radio, but also non-traditional media, such as streaming. This could be a big shake up to the industry *cough* RJR. Well we'll find out more from CEO and President of VertiCast Media Group, Oliver McIntosh.
And THE ANALYSTS weigh in on the latest market developments…
Kalilah Reynolds Media
Taking Stock – Tyrone Wilson, CEO of iCreate Speaks About The Visual Vibe Acquisition And The Way Forward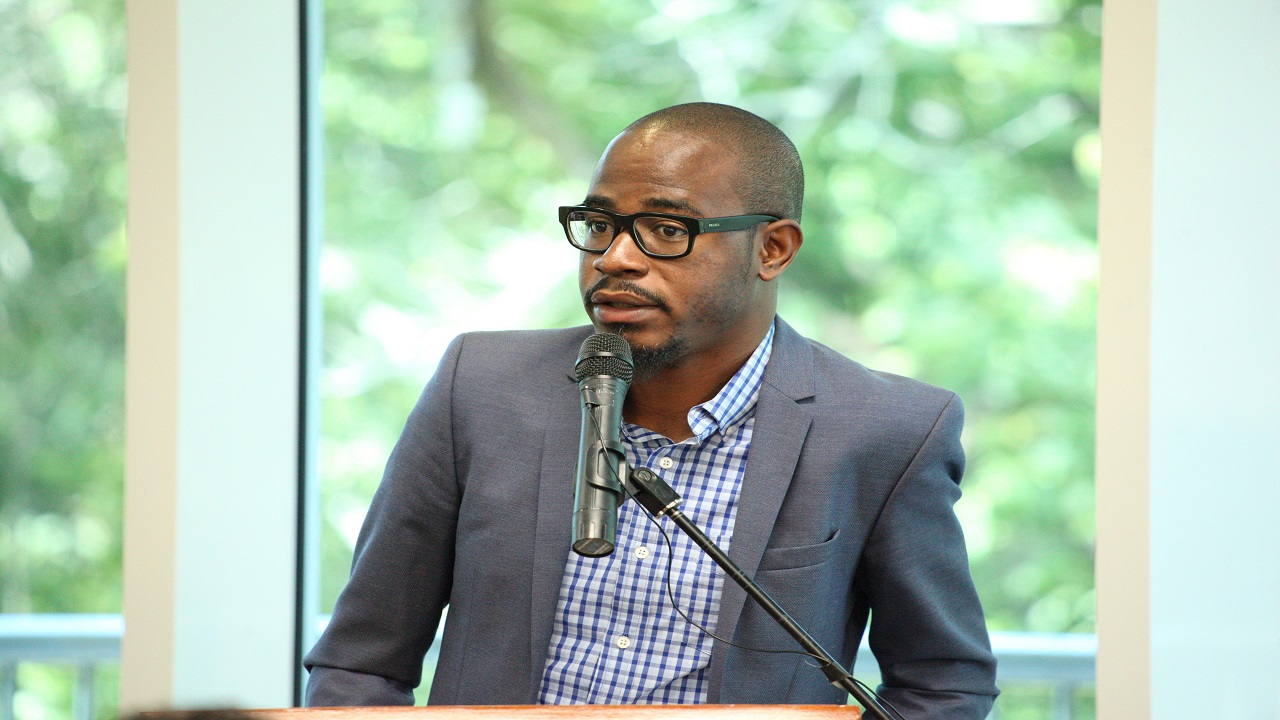 Acquisition of Visual Vibe.Com Limited by iCreate Limited
iCreate Limited ("iCreate") is pleased to announced that the Company has signed an Agreement for Sale of Shares dated June 28, 2022 for the acquisition of 100% of the shares in Visual Vibe.Com Limited ("Visual Vibe"). Visual Vibe has been the leading video board advertising company in Jamaica over the past fifteen (15) years and continues to provide quality service to its clients. Pursuant to the said Agreement, iCreate has paid the requisite deposit and the transaction is expected to be completed within the coming months. iCreate will also be funding this acquisition by way of a pending Rights Issue.
The acquisition of Visual Vibes by iCreate fits squarely within its Merger and Acquisition strategy towards building out its vision as the leader within the creative and digital economies in Jamaica and the wider Caribbean region. This acquisition comes on the heels of the Company's successful holding of its Extraordinary General Meeting on May 27, 2022.
iCreate's stock price hit an all time high of 3-dollars in April, following several big announcements. They've acquired a majority stake in E-Commerce Company, GetPaid….
And been approved by the Development Bank of Jamaica as a Business Development Organization. And we hear they have some more big news coming up! Founder and CEO Tyrone Wilson will join us!
"Visual Vibe is the largest digital outdoor advertising company in Jamaica. It was started in 2006 by businessman Ali McNab. The company has a very strong revenue stream, very strong profit and a very strong free cash flow, even through the pandemic. We are very excited about that because it will bring us to having a very solid company and help us along the way to being the GraceKennedy of creative companies in Jamaica, and help to provide strong returns to shareholders. Visual Vibe has some very good locations in terms of billboard spaces. The big screen in the middle of Half-Way-Tree where Jamaicans gather to watch Olympics and World Championship is a Visual Vibe board. With a location like that owned by iCreate with our content creation capabilities, will give us the opportunity to use it for some unique content to engage people there and across Jamaica at the other locations. So our focus from day one will be developing a content strategy that will bring eyeballs to the screens on a consistent basis."
Tyrone Wilson, CEO of iCreate