Lynk Currently Focusing On Peer-To-Peer Digital Cash Exchange
"Lynk is currently focusing on peer-to-peer digital cash exchange and enabling customers to purchase from their favourite micro-merchants.This will give us much insight into customer behaviour as we continue to garner feedback from the public and get ready to expand our services to larger merchants and introduce features such as bill payments, mobile top-ups and cash-in/cash-out at NCB iABMs across the Island, in the coming month. With the inclusion of the Jam-Dex wallet in the Lynk eco-system, will only serve to widen the possibilities and bring even more convenience to the Jamaican public as we continue to expand our features towards our vision of becoming a financial super app. In addition to utilizing Lynk to send and receive money, Lynkies (Lynk users) will also be able to access Jam-Dex as another form of currency in their Lynk wallet once Jam-Dex is launched and the currency made available to the public. With us adding an additional J$250 welcome bonus for each new customer, we encourage customers to sign up to Lynk before the April 1 date so that customers can familiarize themselves with Lynk and learn how it easily fits into their everyday life while securing their space in line as one of the 100,000 people who will receive the Jam-Dex J$2,500 that Minister Clarke announced,"
Denise Williams Chief Growth Officer Lynk FinTech Subsidiary of the NCB Financial Group
Businessuite Power 50 Women in Jamaican Business for 2022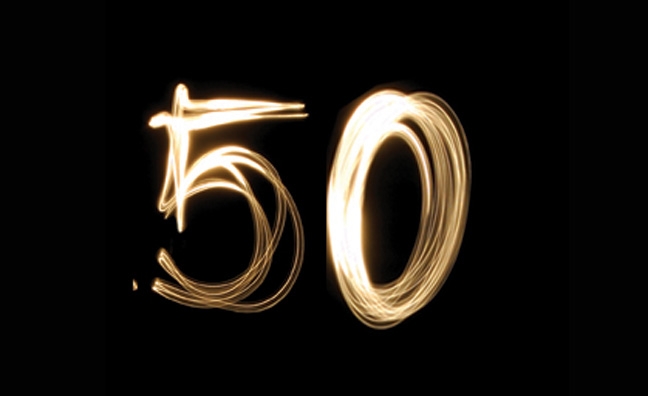 BUSINESSUITE Magazine's  ranking of Jamaica's leading businesswomen provides a unique opportunity to secure an insight into the professional lives and activity of some of the most interesting and inspiring women in Jamaica's private sector today.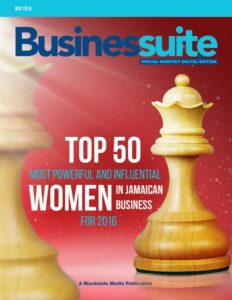 How we pick the Power 50

What qualities can adequately describe a woman of power and influence on a national level? She is often described as ambitious, driven, determined, creative, a confident leader and a risk-taker. She allows her passions to order her steps, her gifts and her talents to become her own personal calling card.
Powerful and influential women are thriving in their business lives across Jamaica and so the move by the BUSINESSUITE editorial team to select, based on the format created by FORTUNE magazine editors, the 50 most powerful and influential women was truly a daunting task.
As stated, the selection process for the BUSINESSUITE list of the '50 Most Powerful and Influential Business Women' is based on a general format created and used by the editorial team of FORTUNE Magazine. This includes:
1. The general size (Revenue, Profitability and Human Resource) and importance of the woman's company in the Jamaican economy;
2. The health and direction of the company;
3. The arc of the woman's career and;
4. Societal and cultural influence of the business as informed by key industry insiders and published information
It must however be noted that since BUSINESSUITE Magazine is not privy to the financial statements of some of the companies mentioned, this was not heavily factored into our final listing and placements. Readers are therefore invited to debate and discuss the names and placement of individuals.
They aren't just successful executives, entrepreneurs, or administrators who are admired and respected within their own organisations, they are the voices that are heard across the industries in which their companies operate, even across corporate Jamaica as a whole.
The Presentation Event – October 2022
The awards will be given to 50 women business leaders who have achieved strong results in their respective fields. This will be the 1st edition of Businessuite Magazine's Most Powerful Women Awards, to be held in October 2022. Details to come.
The awards are aimed at honouring remarkable Jamaican women who have made outstanding contributions to their organisations and set new standards of administration and performance across corporate Jamaica and the economy.
We will also be seeking to recognise and identifying Rising Stars and Women Abroad.
The Special Edition – October 2022
The event felicitates the most powerful women in Jamaican business and salutes the spirit of successful business women with a special issue of Businessuite Magazine 'Most Powerful Women in Business" Jamaica Edition. Details to come
See also
The Top 40 Most Powerful and Influential Women in Jamaican Business for 2016.
Businessuite Power 50 Women in Jamaican Business for 2013
Businessuite Power 50 Women in Jamaican Business for 2012
Businessuite Magazine December 2014 Digital Edition