The Three Paths of Great Leaders
They arrive at the position that great business leaders possess more than celebrated traits like charisma and an appetite for risk. They have what is called "contextual intelligence"–a profound ability to understand the zeitgeist of their times and harness it to create successful organizations. Based on a comprehensive review, Anthony J. Mayo and Nitin Nohria present a fascinating collection of stories of the persons that their respondents considered to be the 20th century's greatest leaders.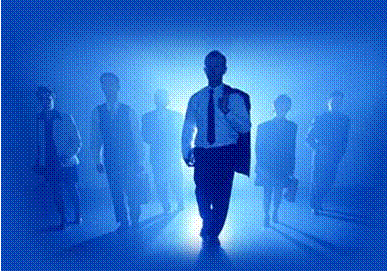 One major weakness in our culture is the manner in which we share data. This is evidenced by our limited knowledge of the winning strategies created by many of our Jamaican and Caribbean business leaders. I still hope that The Observer's Business Leader project and the series of interviews that were conducted by Desmond Allen will evolve into such a scholarly venture. Until then, we will have to draw inspiration from others who have taken the time to do this work.  Such a project was published in 2005 based on a survey of 7,000 executives by Harvard Business School's Anthony J. Mayo and Nitin Nohria for their book, In Their Time: The Greatest Business Leaders of The 20th Century (Harvard Business School Press, 2005).
They arrive at the position that great business leaders possess more than celebrated traits like charisma and an appetite for risk. They have what is called "contextual intelligence"–a profound ability to understand the zeitgeist of their times and harness it to create successful organizations. Based on a comprehensive review, Anthony J. Mayo and Nitin Nohria present a fascinating collection of stories of the persons that their respondents considered to be the 20th century's greatest leaders.
The book identifies three (3) distinct paths that these individuals followed to greatness. Through engaging stories of Entrepreneurial Innovation, Savvy Management, and Transformational Leadership, the authors show how, by "reading" the context they operated in and embracing the opportunities their times presented, these individuals created, grew, or revitalized outstanding American enterprises.
The three types are described as The Entrepreneur, The Manager, and The Charismatic. Which kind are you? You can find out, taking the following quiz which was published in fastcompany.com and created by one of the book's co-authors, Anthony J. Mayo.
The Leadership Test
1] In which business life stage (or cycle) have you been most successful?
Start-ups
Mature businesses
Turnarounds
2] What is your tolerance for risk?
High
Low
Moderate
3] How important do you consider prevailing economic conditions in determining business success?
Not very important
Extremely important
Somewhat important
4] What best describes your approach in business?
Innovator
Grower
Problem solver
5] Businesses, you feel, most effectively generate value through…
Innovation
Optimization
Reinvention
6] What type of business environment best suits your personality?
Fluid and unpredictable
Highly structured
High risk, high reward
7] Where do you see the greatest opportunity in a business?
Launching a new product or service
Dramatically expanding a successful product or service
Redesigning a product or service for a new constituency
8] What is your definition of successful leadership?
Creating something new
Maximizing potential
Managing change
9] What is the best way to defeat your business competitors?
Invest in a new product or service offering
Offer the best value for your customers
Join forces or consolidate offerings through mergers
10] What business executive do you most admire?
Bill Gates
Meg Whitman
Jack Welch
The Answer Key
If you chose 'a' four or more times:
It may be because you're a great entrepreneur. Your type breaks through the mold of your time to create opportunities for success. You create new, sustainable concepts for the future, revolutionizing industries, processes, or businesses. Plus, you often overcome seemingly insurmountable obstacles to create and sustain success. Perhaps you'd like to start a new industry today?
If you chose 'b' four or more times:
You love maximizing the value of a company that already exists. In other words, you're a true manager. You might not transform what a corporation is, but you can certainly change its size and scope. You deeply understood the landscape in which you operate and take advantage of the hand you're dealt to shape businesses that thrive in this environment. You're adept at tapping into the unique psyche of your times. And you tend to hog the remote.
If you chose 'c' four or more times:
You're a charismatic leader. You can convince people to do just about anything — which is why you're much like Lee Iacocca, the Chrysler CEO who turned the company around in the '80s. You're not exactly an innovator, though you find the value in the trends and contexts set by your predecessors. Still, you'll often consolidate businesses and industries and are skilled at taking advantage of their situation.
In every age, during every period of adversity, there have been leaders who have forged significant success. This is true in every country around the globe.
Here in Jamaica, we need to start by embracing what is ours, by identifying what opportunities our unique set of circumstances has produced. To spend our time wishing for other circumstances, or a previous time is futile. We need to work with what we have. As Goethe said, "Anything you can do or dream, you can, begin it. Boldness has genius, power and magic in it."
Original Source
Leahcim T. Semaj & Company Limited
The JobBank
Tel: (876) 960-5627
Fax: (876) 756-2337
Web: www.ltsemaj.com
Email: info@ltsemaj.com
Skype: TheJobBank
Facebook: Leahcim T. Semaj & Company, The JobBank

Pathways to Transformational Leadership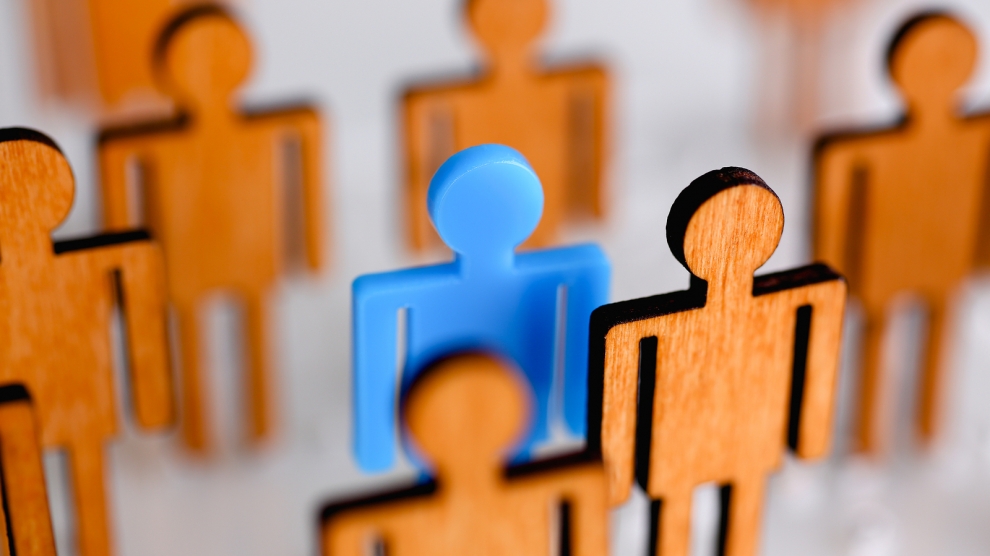 Leadership is a mysterious blend of managerial acumen, strategic vision, operational efficiency, performance management, tactical planning, emotional intelligence, and the capacity to inspire others to marshal all of their abilities in support of a common mission. Leadership is the nourishing ingredient that can ignite an organization to flourish or stifle to the point that it languishes in a sea of mediocrity. Characteristics attributed to effective 21st-century leaders are skills like:
 The creation of an organizational vision such that people share it and work tirelessly to bring it to fruition, or;
 Fostering communication networks and a culture that breeds trust, confidence, and commitment, or maybe;
 Stirring personal motivation so that people exert deliberate effort to achieve organizational goals, or what about;
 Building teams that tap into synergy, interdependence and performance excellence, and;
 Understanding that organizations are social systems which require tapping into emotional intelligence; or perhaps,
 Making calculated risks within the framework of an overall organizational strategy, and
 Nurturing strategic collaborative relationships that support organizational goals and function as a catalyst for creating opportunities for goal achievement.
Leadership and management of organizations have shifted from transactional functioning, the old "step and fetch it" mentality; to an essential need for transformational cultures that fully engage and encourage the participation of workers at all levels. No longer can performance excellence be achieved in autocratic climates, with orders and assignments dished out without any consideration for the motivations, interests or personality of the individual holding the plate.
In simplistic terms, phenomenal leaders choose, create, communicate, collaborate, convince, coach, calibrate, cause, and calculate, always mindful that leadership is not a system. While certainly, a leader must be intimately acquainted with management theory and its practice, becoming a leader by practice and not merely by position, results from no standard recipe. Impactful leaders are as memorable as are the results they foster are monumental; the path to this pinnacle for everyone is uniquely their own.
Generally, leaders convey five basic leadership personality styles; destructor, procrastinator, caretaker, preparer or accomplisher as they are challenged on a daily basis by four major factors in leadership; personal leadership savvy, the individuality of the followers, the situation and inherent communication networks throughout the organization. This is the case no matter if the organization is corporate, non-profit or faith-based.
Leadership perspectives commonly reflect a structural, human resource, political, or symbolic framework. Structural framework leaders rely heavily on structure, strategy, environment, implementation, experimentation, and adaptation; typically focused on positions and duties as detailed on the organizational chart. Human Resource framework leaders focus on engaging staff, being accessible and visible, sharing information, increasing participation, and spiraling communication and decision-making throughout the organization. Political framework leaders use persuasion, negotiation and ultimately coercion to lead, based upon what they want, what they believe they can get, the political lay of the land, as well as interests; while symbolic framework leaders use compelling language and imagery to convey a vision, and as a means to marshal support.
It is said that competitiveness has been lost by countless organizations as a result of more emphasis being placed on structural, political, and symbolic frameworks, instead of human resources. You see, no matter how significant the financial, product and services, technological or facility resources of an organization; in the end, the social systems, which are the people that comprise any entity, and certainly a truism in the world of organization development, are the key inputs of creativity, innovation, effort and ultimately results.
To lead, one must have a destination in mind, and a path to get there. I believe there is a pathway to leadership, and for those leaders who have the courage to discover and honor their gifts and talents, choose to work with a spirit of excellence laced with personal values, while refusing to play organizational games or allow naysayers and detractors to derail them, achieving their leadership potential is possible. From my work, and shared experiences, I would like to suggest that there are ten pathways to leadership greatness, each linked to a leadership skill that whether or not innate, can be learned.
Pathways to Transformational Leadership
Leadership PATH 1… The Roots of Leadership… Knowing and Leading Self
Leadership PATH 2… The Heart of Leadership… Servant Leadership
Leadership PATH 3… The Mind of Leadership… Visionary Leadership
Leadership PATH 4… The Soul of Leadership… Strategic Leadership
Leadership PATH 5… The Spirit of Leadership …Inspirational Leadership
Leadership PATH 6… The Practice of Leadership… Process Management Leadership
Leadership PATH 7… The Intent of Leadership… Focus Leadership
Leadership PATH 8… The Revolution of Leadership… Change Management Leadership Leadership PATH 9…The Revitalization of Leadership …Transformational Leadership Leadership PATH 10…The Hope of Leadership …Legacy Leadership
Through these competencies, each of us has the potential to unleash the leadership greatness within; expand the understanding and practice of the essential leadership tools that effective leaders embody while gaining personal and organizational leadership insights that enable us to model and coach the cornerstones of synergetic leadership to others.
John Maxwell, in his work, The 21 Irrefutable Laws of Leadership, sums it up well in what he calls the "Law of the Lid." Maxwell says that no organization's effectiveness will ever surpass that of the leader, and for those of us who choose to embrace this mindset, it becomes clear, that in the absence of transformational leadership, an organization will merely flounder. Transformational and authentic leadership is the hope for the future, for, without it, organizational chaos will continue to burgeon.
©Dr. Anita Davis-DeFoe, a thought leader, a Leadership and Organization Development Solutionist, an International Social Entrepreneur, Management Consultant Business Development and Quality Management expert, holds an earned doctorate in Organization and Human Development. She has over 20 years of experience motivating, coaching, inspiring and transforming organizations, youth and adults. She has crafted and implemented myriad programs aimed at assisting organizations and people of all ages to discover their inner greatness and unique strengths. The CaribVoice Radio Host is the author of a personal and leadership development curriculum for girls entitled, Soulful One: For Girls on the Pathway to Greatness; and three books, A Woman's Guide to Soulful Living: Seven Keys to Life and Work Success; Tropical Escapes, a novel; and Follow Her Lead: Leadership Lessons For Women As They Journey From the Backroom to the Boardroom.