How Jamaica Producers Group Has Been Organised To Generate Revenues From A Diverse Range Of Business Lines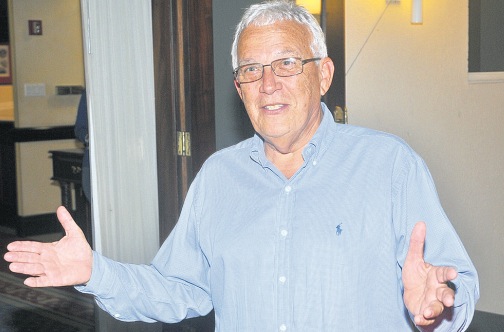 Jamaica Producers Group Limited has been organised to generate revenues from a diverse range of business lines and, importantly, a diverse range of markets.
We see the diversity of our business as a strength.
Our Food & Drink business includes premium and travel retail products, as well as everyday snacks and basic food items. These businesses are aligned to general consumer trends such as the focus on health, convenience and provenance, and they serve markets as diverse as the Caribbean and Caribbean diaspora, Northern Europe, North America and Caribbean travel retail and hospitality.
Our logistics businesses, also operating in Europe, the USA and the Caribbean, handle a wide range of commodities, and service a large number of origin and destination markets. Services provided range from shipping and freight forwarding to stevedoring, terminal operations, cold storage and logistics.
We see the diversity of our business as a strength. We are of the view, however, that inflation, supply chain shocks and disruptions to business confidence arising out of war, health-related restrictions, logistics challenges and adverse macroeconomic conditions all present general business challenges in the short term.
Our strategy is to build on our core business capabilities in Food & Drink and Logistics & Infrastructure through active engagement and strategic alignment with key customers, efficiency enhancing capital investment projects and selective acquisitions. Core capital investments in our terminal, cranes and warehousing at Kingston Wharves are designed to expand capacity, gain market share and drive efficiency in our logistics businesses.
Investment in food grade packaging lines, information technology systems, efficiency and hygiene, and health and safety are all expected to bolster the Food & Drink Division in the months ahead.
Based on our acquisition strategy, we will continue to identify other logistics services that support trade with the Caribbean, and Food & Drink businesses in markets that present definite new growth opportunities for the Group.
With shareholders' equity of $18.4 billion (an increase of 9% relative to the prior year) and cash and investments of $10.9 billion, we believe that the JP Group has the balance sheet strength to support this strategy.
C.H. Johnston Chairman Jamaica Producers Group Limited
Jeffrey Hall Is Set To Be One Of The Most Powerful Men In Corporate Jamaica And The Caribbean. So, Who Is He?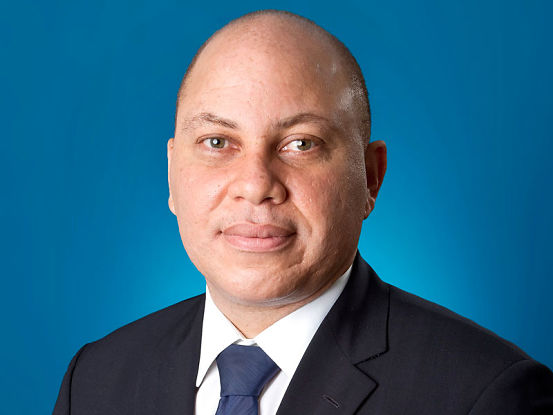 Businessuite has not yet secured an interview with Jeffrey Hall, but we're keeping our fingers crossed for early in the new year. But as one former school mate remarked to Businessuite, "Jeffrey was always a bit ahead of his time from high school days"
The big question now is what is Hall's next move, how far will he go and what's his end game.
As noted in an earlier article we suspect that Hall and Joanna A. Banks, who is set to become the youngest and most powerful woman in corporate Jamaica, will have their hands full for the next couple of years with Pan Jamaica Group. But who knows, who saw the Jamaica Producers Group Limited and PanJam Investment Limited deal coming. We think the story is just developing.
So, who is Jeffrey Hall?
Jeffrey Hall CD, BA, MPP, JD was appointed Group Managing Director of JP in 2007 after joining the Board in 2004 and JP in 2002. He currently serves on JP's Audit, Executive and Corporate Governance Committees. Hall is also Chairman of Kingston Wharves Limited, Blue Power Group Limited, and Lumber Depot Limited, a director of Geest Line Limited, Scotia Jamaica Life Insurance Co. Limited, SAJE Logistics Infrastructure Limited, and Eppley Caribbean Property Fund Limited.
This will all change in the coming days.
Hall has served as Chairman of the Boards of Scotia Group Jamaica Limited, The Bank of Nova Scotia Jamaica Limited, Scotia Investments Jamaica Limited, and has served as a director on the Boards of the Jamaica Stock Exchange and the Bank of Jamaica.
He received his Bachelor of Arts degree in Economics from Washington University, and his Master of Arts degree in Public Policy from Harvard University and his Juris Doctorate from Harvard Law School.
In 2022, he was awarded the Officer of Distinction in the rank of Commander by the Government of Jamaica.
His Sphere Of Power And Influence From Pan Jamaica Group
From all accounts Pan Jamaica Group represents the creation of the quintessential Jamaican conglomerate, a geographically and operationally diversified company focused on value creation for all stakeholders through investment in key sectors of the global economy.
With his final move Jeffrey Hall and Pan Jamaica Group will have JA$112 billion in combined assets and other resources at his disposal. What will he do with it, or better yet what can he do with it?
The transaction as an all-shares transaction, allowed Hall to leverage the JP shares in JP Global to acquire the equity position in PanJam. As a result of this JP will emerge as the largest shareholder with a 34.5 per cent stake in Pan Jamaica Group Limited.
Although Pan Jamaica Group will initially be chaired by Stephen Facey, Hall as executive vice-chairman and CEO combined with his shareholding wields far more power, influence and control on the board and company. He is further supported and strengthen with JP Chairman Charles Johnston, and Chief Financial Officer Alan Buckland who are both expected to join him on the Pan Jamaica Group board.
Note: The transaction will also see the amending of the Articles of Incorporation of PanJam to grant persons who qualify as having a Significant Shareholding the right to appoint three (3) directors to the Board of Directors and to remove and replace the directors so appointed without the approval of the directors or shareholders of the Company. At the Completion Date there will be two Significant Shareholdings entitled to appoint three (3) directors to the Board, JP and members of the Facey Family who are shareholders of PanJam.
Post Deal Jamaica Producers (JP)
Hall will still have oversight and control over JP, and as a separate entity JP will continue to operate outside the new group. The primary business of JP would become the investment management of its shares in, and proceeds from, the new Pan Jamaica Group. JP business model would change somewhat into an investment company that buys ownership stake in other companies without dealing with the day to day operation each business. As a result, JP is to designate a small team of professionals to manage its portfolio of investments and arrange for ongoing governance.
Post deal JP balance sheet will include the following Assets
• Investment Security 34.5% of PanJam
• Real Property (3 Jamaica and 1 UK)
• Agualta Vale Ltd (Land in St Mary)
• Cash and marketable securities ($1.4bil)
• Along with some liabilities that it will retain
It might be in the best interest of JP shareholders to remove Hall as head of JP so as to avoid potential conflict of interest.
To be updated.
How Jamaica Producers Group Has Been Organised To Generate Revenues From A Diverse Range Of Business Lines
Where Will Pan Jamaica Group Rank On The Businessuite Caribbean Top 100?
In A Classic Case of Global Gamesmanship Jeffrey Hall Reverse Engineered A Takeover Of PanJam To Create Pan Jamaica Group and Secure a 30% Stake In Sagicor Group Jamaica In One Move.