Pathways to Transformational Leadership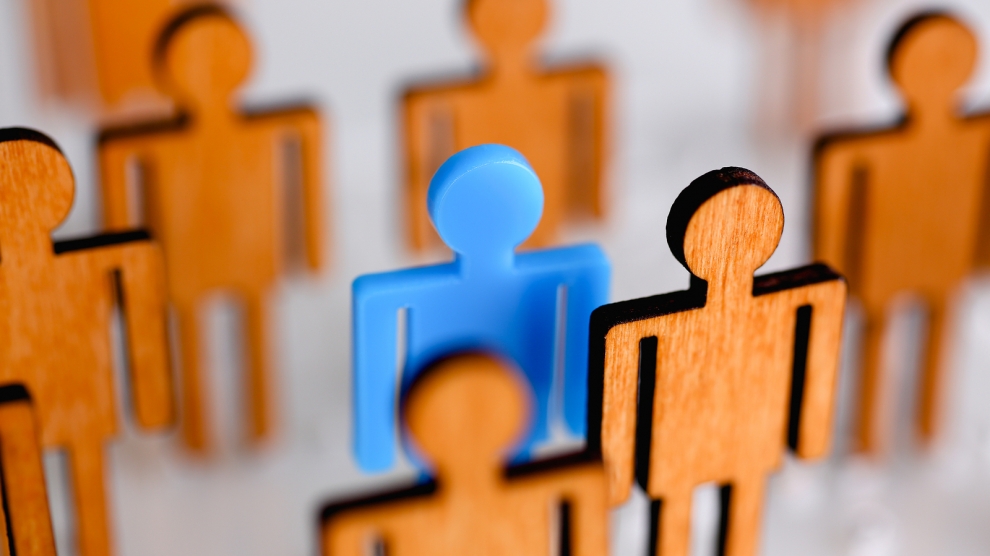 Leadership is a mysterious blend of managerial acumen, strategic vision, operational efficiency, performance management, tactical planning, emotional intelligence, and the capacity to inspire others to marshal all of their abilities in support of a common mission. Leadership is the nourishing ingredient that can ignite an organization to flourish or stifle to the point that it languishes in a sea of mediocrity. Characteristics attributed to effective 21st-century leaders are skills like:
 The creation of an organizational vision such that people share it and work tirelessly to bring it to fruition, or;
 Fostering communication networks and a culture that breeds trust, confidence, and commitment, or maybe;
 Stirring personal motivation so that people exert deliberate effort to achieve organizational goals, or what about;
 Building teams that tap into synergy, interdependence and performance excellence, and;
 Understanding that organizations are social systems which require tapping into emotional intelligence; or perhaps,
 Making calculated risks within the framework of an overall organizational strategy, and
 Nurturing strategic collaborative relationships that support organizational goals and function as a catalyst for creating opportunities for goal achievement.
Leadership and management of organizations have shifted from transactional functioning, the old "step and fetch it" mentality; to an essential need for transformational cultures that fully engage and encourage the participation of workers at all levels. No longer can performance excellence be achieved in autocratic climates, with orders and assignments dished out without any consideration for the motivations, interests or personality of the individual holding the plate.
In simplistic terms, phenomenal leaders choose, create, communicate, collaborate, convince, coach, calibrate, cause, and calculate, always mindful that leadership is not a system. While certainly, a leader must be intimately acquainted with management theory and its practice, becoming a leader by practice and not merely by position, results from no standard recipe. Impactful leaders are as memorable as are the results they foster are monumental; the path to this pinnacle for everyone is uniquely their own.
Generally, leaders convey five basic leadership personality styles; destructor, procrastinator, caretaker, preparer or accomplisher as they are challenged on a daily basis by four major factors in leadership; personal leadership savvy, the individuality of the followers, the situation and inherent communication networks throughout the organization. This is the case no matter if the organization is corporate, non-profit or faith-based.
Leadership perspectives commonly reflect a structural, human resource, political, or symbolic framework. Structural framework leaders rely heavily on structure, strategy, environment, implementation, experimentation, and adaptation; typically focused on positions and duties as detailed on the organizational chart. Human Resource framework leaders focus on engaging staff, being accessible and visible, sharing information, increasing participation, and spiraling communication and decision-making throughout the organization. Political framework leaders use persuasion, negotiation and ultimately coercion to lead, based upon what they want, what they believe they can get, the political lay of the land, as well as interests; while symbolic framework leaders use compelling language and imagery to convey a vision, and as a means to marshal support.
It is said that competitiveness has been lost by countless organizations as a result of more emphasis being placed on structural, political, and symbolic frameworks, instead of human resources. You see, no matter how significant the financial, product and services, technological or facility resources of an organization; in the end, the social systems, which are the people that comprise any entity, and certainly a truism in the world of organization development, are the key inputs of creativity, innovation, effort and ultimately results.
To lead, one must have a destination in mind, and a path to get there. I believe there is a pathway to leadership, and for those leaders who have the courage to discover and honor their gifts and talents, choose to work with a spirit of excellence laced with personal values, while refusing to play organizational games or allow naysayers and detractors to derail them, achieving their leadership potential is possible. From my work, and shared experiences, I would like to suggest that there are ten pathways to leadership greatness, each linked to a leadership skill that whether or not innate, can be learned.
Pathways to Transformational Leadership
Leadership PATH 1… The Roots of Leadership… Knowing and Leading Self
Leadership PATH 2… The Heart of Leadership… Servant Leadership
Leadership PATH 3… The Mind of Leadership… Visionary Leadership
Leadership PATH 4… The Soul of Leadership… Strategic Leadership
Leadership PATH 5… The Spirit of Leadership …Inspirational Leadership
Leadership PATH 6… The Practice of Leadership… Process Management Leadership
Leadership PATH 7… The Intent of Leadership… Focus Leadership
Leadership PATH 8… The Revolution of Leadership… Change Management Leadership Leadership PATH 9…The Revitalization of Leadership …Transformational Leadership Leadership PATH 10…The Hope of Leadership …Legacy Leadership
Through these competencies, each of us has the potential to unleash the leadership greatness within; expand the understanding and practice of the essential leadership tools that effective leaders embody while gaining personal and organizational leadership insights that enable us to model and coach the cornerstones of synergetic leadership to others.
John Maxwell, in his work, The 21 Irrefutable Laws of Leadership, sums it up well in what he calls the "Law of the Lid." Maxwell says that no organization's effectiveness will ever surpass that of the leader, and for those of us who choose to embrace this mindset, it becomes clear, that in the absence of transformational leadership, an organization will merely flounder. Transformational and authentic leadership is the hope for the future, for, without it, organizational chaos will continue to burgeon.
©Dr. Anita Davis-DeFoe, a thought leader, a Leadership and Organization Development Solutionist, an International Social Entrepreneur, Management Consultant Business Development and Quality Management expert, holds an earned doctorate in Organization and Human Development. She has over 20 years of experience motivating, coaching, inspiring and transforming organizations, youth and adults. She has crafted and implemented myriad programs aimed at assisting organizations and people of all ages to discover their inner greatness and unique strengths. The CaribVoice Radio Host is the author of a personal and leadership development curriculum for girls entitled, Soulful One: For Girls on the Pathway to Greatness; and three books, A Woman's Guide to Soulful Living: Seven Keys to Life and Work Success; Tropical Escapes, a novel; and Follow Her Lead: Leadership Lessons For Women As They Journey From the Backroom to the Boardroom.
Inside Barita's Proprietary Investment Strategy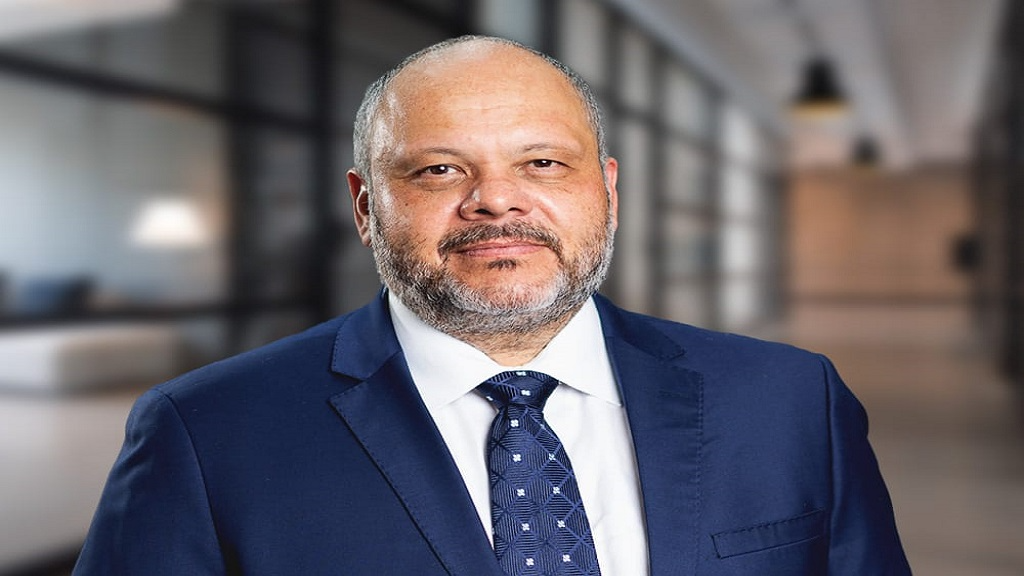 Mark Myers Chairman Barita Investments Limited ("Barita" or "the Group") provide investors with an insight into their very successful investment strategy, as outlined in their recently released unaudited financial statements for the nine months of the financial year 2022.
Investment Strategy
Barita's proprietary investment strategy has been characterized during the post-acquisition period by a focus on the pursuit of differential value through complementing our traditional business lines and exposures with a funding base containing lower than typical leverage and by making strategic allocations to alternative investments.
Low Leverage:
Between March 2019 and September 2021, Barita raised $34.5 billion in permanent equity capital between two (2) Rights Issues ($9.2 billion), two (2) Additional Public Offers ("APOs") ($24.3 billion) and a Non-Redeemable Non-Cumulative Preference Shares ($1 billion). Our leverage of less than half the industry average and capital to risk weighted assets ratio of more than 4 times minimum regulatory requirments has served as a significant defensive feature in the face of several periods of market stress which have characterised the post-pandemic period. This has also positioned Barita well to take advantage of price dislocations which have also been a recurrent feature of the post pandemic period.
Allocations to Alternative Investments:
The period that has followed the economic and financial market downturn brought on by the 2008/2009 financial crisis has been characterized by a largely uninterrupted cycle of rising prices in most traditional risk assets driven substantially by the effects of unprecedented global monetary policy.
This situation has informed the pursuit of an investment strategy which attempts to complement the typical higher beta exposures provided by traditional assets with an allocation to specific segments of the alternative investment universe. We have defined the focus areas of our alternative investment strategy as spanning real estate, private credit, private equity and infrastructure.
Over the last 18 months, we have taken several foundational steps towards establishing a suite of portfolios/vehicles via which both Barita and the investing public can gain varying forms of exposure to the targeted asset classes in an efficient manner. This has involved the sourcing, evaluation, and selection of seed portfolio assets as well as the structuring of investment vehicles and the attendant seed funding thereto. The most advanced strategies across the four lanes in order of capital deployed are real estate, private credit and private equity with our infrastructure-based strategy expected to make more progress in FY2023.
Real Estate Strategy
During 03 FY 2022 we achieved a material milestone in relation to our real estate focused strategy as we offered access to the portfolio of prime real estate that we have been accumulating via the managed special purpose vehicle, MJR Real Estate Holdings Limited ("MJR"), to our clients via the Barita Real Estate Portfolio Unit Trust Fund.
MJR presently has over 1,900 acres of real estate in its pipeline for development. The entity's strategy targets the acquisition of undervalued real property with clear opportunities for material value-add through infrastructure development, repurposing and/or construction, and the stimulation of foreign direct investments into Jamaica and the region.
The real estate in MJR's portfolio has a range of applications to include residential, commercial, light industrial and hotel/residential projects. MJR is presently in the acquisition phase of its life cycle following which the company will be moving into the development phase starting in FY 2023. The development phase will involve Barita as investment manager engaging technical and financial partners to develop its properties.
An example of Barita's approach through MJR is the intended development of the 250+ acre property, Reggae Beach. Located in Prospect St. Mary, Reggae Beach is intended to be transformed into a multifaceted development with high end resort, luxury villa and hospitality applications to the seaside twinned with residential and commercial services to include a town centre. It is intended for the development of this property to add further vitality to the community through the significant investment it will attract from the hospitality sector coupled with the attendant commercial and residential needs the hospitality services will necessitate. The development of the property is anticipated to transform the community's environs and create and sustain thousands of jobs in various sectors for ordinary Jamaicans which holds true to our ethos as a Company.
There are several tailwinds to the planned development in our view, to include the continued return of international travel, the expansion of flights to the Ian Fleming International Airport, which is in close proximity to the property, and the dynamism of the topography of the land which augurs well for a landmark development.
Private Credit & Private Equity Strategies
Year-to-date in FY 2022 Barita has originated/sourced and deployed approximately $5 billion into private credit investments which have provided the company with equity type returns and have served as a source of resilience in our overall credit portfolio in the face of rising interest rates. Barita has identified several avenues through which the value embedded in these exposures can be realized and, in a similar way to our real estate strategy, we intend to make some elements of these strategies available to the investing public over time.
As we outlined in our FY 2021 annual report, we see our mandate as being an effective conduit through which investment opportunities are efficiently sourced and structured to serve as a key enabler to economic development even as we build capacity to satisfy the investment objectives of our customers. This mandate has informed the company's decision to construct a funding profile which is overweight in equity capital relative to the typical broker-dealer operating in Jamaica. Higher capital ratios complemented by lower leverage afford Barita greater capability to execute on its investment strategy including the prudent management of idiosyncratic risks related to alternative investments.
See also
Barita Looking To A Future Built On A New Digital Platform As It Seeks To Be Resolute In Making Barita More Accessible, Convenient And Customer Focused.