The 2022 Caribbean Strategy Conference. Who is behind it?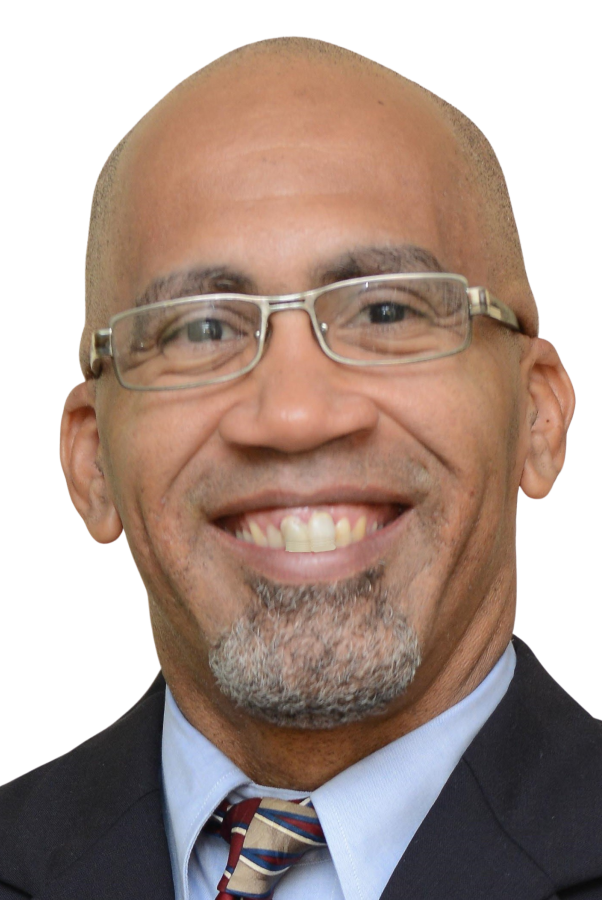 Who is Behind the Strategy Conference?
Hi,
Have you wondered who is behind the conference? You'd like to know more about the people behind the event but this may be the first time you are coming across a gathering of regional minds like this one. This brief introduction should help.
My name is Francis Wade and I am the founder of Framework Consulting, the company behind the conference. We've been around since 1993 and have been helping regional companies create strategic plans since 2001. I'm also the author of a bi-weekly strategy and productivity column for the Jamaica Sunday Gleaner's business section.
Before ever leading my first planning retreat I spent part of my career with McKinsey & Co as a hired hand. My role? To help train new managers to become better coaches as part of Engagement Managers' Basics. I also joined a few teams serving the firms' clients on transformation projects.
During my decade of involvement, I saw the difficulty McKinsey had with their problem-solving approach which rarely involved giving clients "the secret sauce." But the truth is, most companies can't afford the fees of a top notch consulting firm. They need to do their planning on their own steam.
In that context, I came across the Strategy Mapping article by Robert Kaplan and David Norton just as it was published in 2001. It provided an important missing link for executives who needed to communicate complex ideas to employees who weren't used to thinking in strategic terms. I trialed the idea with a few willing clients and a new approach was born using this new tool as part of our arsenal.
Two decades later, we still facilitate strategic planning sessions. Our job is to help leadership teams make the most difficult decisions about the future of their companies…even with limited data. Today we also deliver facilitate online meetings, but the challenge remains.
As we in the Caribbean struggle to shake off the effects of Covid, a recession and a new period of armed conflict, we want to think beyond these distractions. The business landscape for the world's companies has changed more in the past two years than in the prior 20 years. Or 30.
As such, the purpose of this conference is to equip you as a Caribbean leader with the tools needed to craft strategic plans that produce a game changing effect. Why? Getting past the chaos and uncertainty that has reigned supreme takes more than mere defense.
It requires a smart offense.
Our region's organizations have the raw material i.e. brainpower to produce breakthroughs. However, this takes courage and confidence, in addition to the ideas we'll share at the conference. Together, we're sure to make the most of this downturn and become the ones who instigate disruption in our industries worldwide.
Decisive measures make the biggest difference in dark times.
Join me and the rest of my team in three days intended to really move the needle on our ambitions.
The 2022 Caribbean Strategy Conference.
Francis Wade founder of Framework Consulting
Businessuite Power 50 Women in Jamaican Business for 2022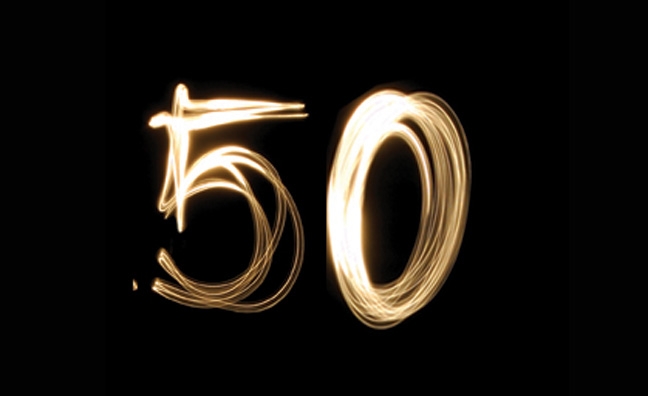 BUSINESSUITE Magazine's  ranking of Jamaica's leading businesswomen provides a unique opportunity to secure an insight into the professional lives and activity of some of the most interesting and inspiring women in Jamaica's private sector today.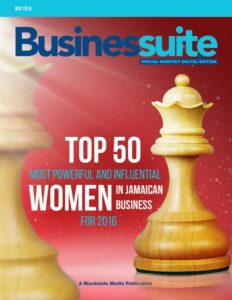 How we pick the Power 50

What qualities can adequately describe a woman of power and influence on a national level? She is often described as ambitious, driven, determined, creative, a confident leader and a risk-taker. She allows her passions to order her steps, her gifts and her talents to become her own personal calling card.
Powerful and influential women are thriving in their business lives across Jamaica and so the move by the BUSINESSUITE editorial team to select, based on the format created by FORTUNE magazine editors, the 50 most powerful and influential women was truly a daunting task.
As stated, the selection process for the BUSINESSUITE list of the '50 Most Powerful and Influential Business Women' is based on a general format created and used by the editorial team of FORTUNE Magazine. This includes:
1. The general size (Revenue, Profitability and Human Resource) and importance of the woman's company in the Jamaican economy;
2. The health and direction of the company;
3. The arc of the woman's career and;
4. Societal and cultural influence of the business as informed by key industry insiders and published information
It must however be noted that since BUSINESSUITE Magazine is not privy to the financial statements of some of the companies mentioned, this was not heavily factored into our final listing and placements. Readers are therefore invited to debate and discuss the names and placement of individuals.
They aren't just successful executives, entrepreneurs, or administrators who are admired and respected within their own organisations, they are the voices that are heard across the industries in which their companies operate, even across corporate Jamaica as a whole.
The Presentation Event – October 2022
The awards will be given to 50 women business leaders who have achieved strong results in their respective fields. This will be the 1st edition of Businessuite Magazine's Most Powerful Women Awards, to be held in October 2022. Details to come.
The awards are aimed at honouring remarkable Jamaican women who have made outstanding contributions to their organisations and set new standards of administration and performance across corporate Jamaica and the economy.
We will also be seeking to recognise and identifying Rising Stars and Women Abroad.
The Special Edition – October 2022
The event felicitates the most powerful women in Jamaican business and salutes the spirit of successful business women with a special issue of Businessuite Magazine 'Most Powerful Women in Business" Jamaica Edition. Details to come
See also
The Top 40 Most Powerful and Influential Women in Jamaican Business for 2016.
Businessuite Power 50 Women in Jamaican Business for 2013
Businessuite Power 50 Women in Jamaican Business for 2012
Businessuite Magazine December 2014 Digital Edition