Tourism Speed Networking Event Attracts Over 100 Businesses and Buyers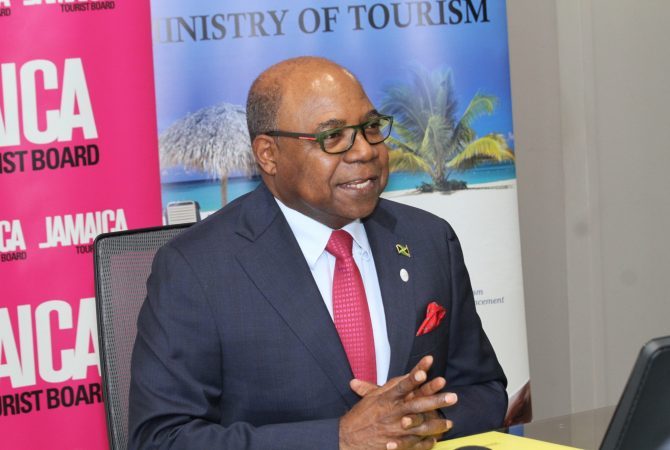 Tourism stakeholders converged at the Montego Bay Convention Centre in St. James on Thursday (March 31), for the industry's seventh annual speed networking event.
The engagement was hosted by the Tourism Linkages Network (TLN), in collaboration with the Jamaica Hotel and Tourist Association (JHTA), Jamaica Manufacturers and Exporters Association (JMEA), Jamaica Promotions Corporation (JAMPRO), Rural Agricultural Development Authority (RADA), and Jamaica Business Development Corporation (JBDC).
It attracted approximately 50 tourism entities and over 90 buyers, seeking to take advantage of networking opportunities.
Minister of Tourism, Hon. Edmund Bartlett, in his address during the opening ceremony, said the participating buyers and sellers were important, as they form a critical component of the industry's consumption patterns.
Mr. Bartlett, who noted that the consumption pattern was boundless, said it requires corresponding production outflows.
"The production side must be as strong and effective to meet the demand side," he stated.
Mr. Bartlett further underscored the need for a "new and exciting" industry production process.
"I think we have to look at how to create something of a supply logistics centre that is not only going to drive production, but also provide [the] ability for us to respond to the demand which is in the rest of the Caribbean," he said.
This, the Minister added, "because they are all suffering from the same shortages that we are [experiencing]."
"They are [experiencing] the same effect of the disruption in the supply chain; but Jamaica has become that centre for response to them," Mr. Bartlett stated.
The speed networking event featured a series of 15-minute pre-scheduled meetings between managing directors, general managers, and chief executive officers of local supplier companies of products and services, and owners and managers of properties, restaurants, attractions, and other tourism entities.
Source JIS
The 2022 Caribbean Strategy Conference. Who is behind it?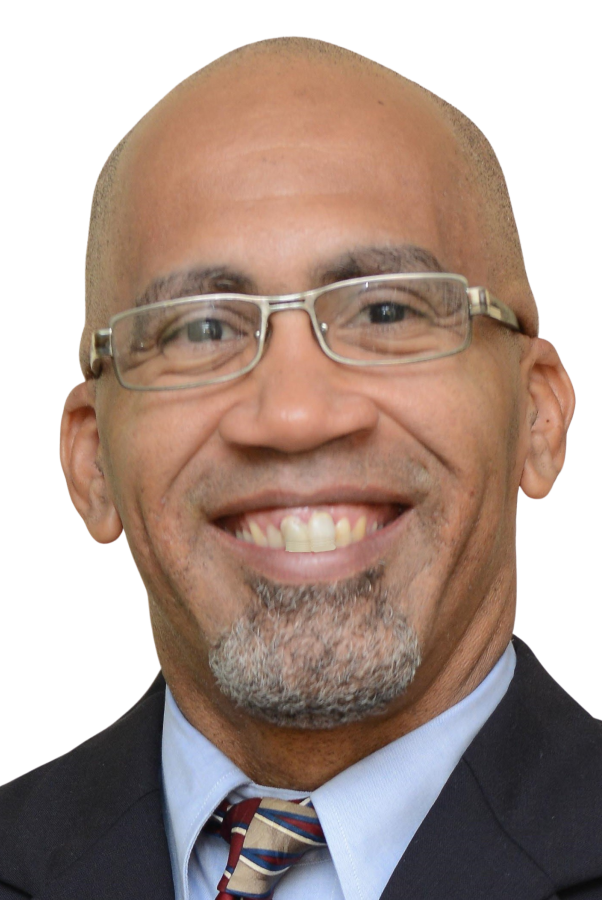 Who is Behind the Strategy Conference?
Hi,
Have you wondered who is behind the conference? You'd like to know more about the people behind the event but this may be the first time you are coming across a gathering of regional minds like this one. This brief introduction should help.
My name is Francis Wade and I am the founder of Framework Consulting, the company behind the conference. We've been around since 1993 and have been helping regional companies create strategic plans since 2001. I'm also the author of a bi-weekly strategy and productivity column for the Jamaica Sunday Gleaner's business section.
Before ever leading my first planning retreat I spent part of my career with McKinsey & Co as a hired hand. My role? To help train new managers to become better coaches as part of Engagement Managers' Basics. I also joined a few teams serving the firms' clients on transformation projects.
During my decade of involvement, I saw the difficulty McKinsey had with their problem-solving approach which rarely involved giving clients "the secret sauce." But the truth is, most companies can't afford the fees of a top notch consulting firm. They need to do their planning on their own steam.
In that context, I came across the Strategy Mapping article by Robert Kaplan and David Norton just as it was published in 2001. It provided an important missing link for executives who needed to communicate complex ideas to employees who weren't used to thinking in strategic terms. I trialed the idea with a few willing clients and a new approach was born using this new tool as part of our arsenal.
Two decades later, we still facilitate strategic planning sessions. Our job is to help leadership teams make the most difficult decisions about the future of their companies…even with limited data. Today we also deliver facilitate online meetings, but the challenge remains.
As we in the Caribbean struggle to shake off the effects of Covid, a recession and a new period of armed conflict, we want to think beyond these distractions. The business landscape for the world's companies has changed more in the past two years than in the prior 20 years. Or 30.
As such, the purpose of this conference is to equip you as a Caribbean leader with the tools needed to craft strategic plans that produce a game changing effect. Why? Getting past the chaos and uncertainty that has reigned supreme takes more than mere defense.
It requires a smart offense.
Our region's organizations have the raw material i.e. brainpower to produce breakthroughs. However, this takes courage and confidence, in addition to the ideas we'll share at the conference. Together, we're sure to make the most of this downturn and become the ones who instigate disruption in our industries worldwide.
Decisive measures make the biggest difference in dark times.
Join me and the rest of my team in three days intended to really move the needle on our ambitions.
The 2022 Caribbean Strategy Conference.
Francis Wade founder of Framework Consulting