Tourism Speed Networking Event Attracts Over 100 Businesses and Buyers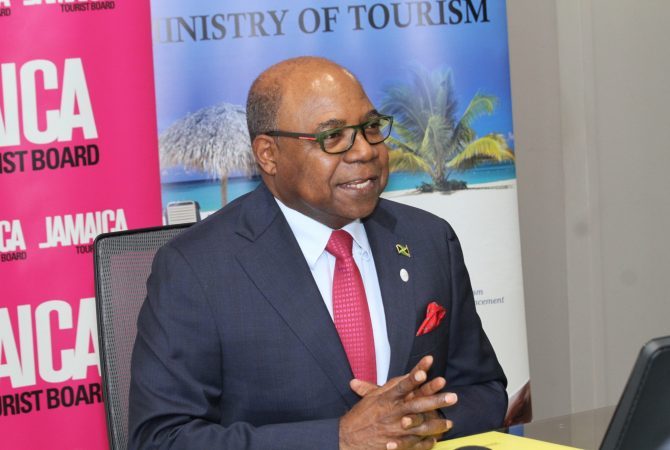 Tourism stakeholders converged at the Montego Bay Convention Centre in St. James on Thursday (March 31), for the industry's seventh annual speed networking event.
The engagement was hosted by the Tourism Linkages Network (TLN), in collaboration with the Jamaica Hotel and Tourist Association (JHTA), Jamaica Manufacturers and Exporters Association (JMEA), Jamaica Promotions Corporation (JAMPRO), Rural Agricultural Development Authority (RADA), and Jamaica Business Development Corporation (JBDC).
It attracted approximately 50 tourism entities and over 90 buyers, seeking to take advantage of networking opportunities.
Minister of Tourism, Hon. Edmund Bartlett, in his address during the opening ceremony, said the participating buyers and sellers were important, as they form a critical component of the industry's consumption patterns.
Mr. Bartlett, who noted that the consumption pattern was boundless, said it requires corresponding production outflows.
"The production side must be as strong and effective to meet the demand side," he stated.
Mr. Bartlett further underscored the need for a "new and exciting" industry production process.
"I think we have to look at how to create something of a supply logistics centre that is not only going to drive production, but also provide [the] ability for us to respond to the demand which is in the rest of the Caribbean," he said.
This, the Minister added, "because they are all suffering from the same shortages that we are [experiencing]."
"They are [experiencing] the same effect of the disruption in the supply chain; but Jamaica has become that centre for response to them," Mr. Bartlett stated.
The speed networking event featured a series of 15-minute pre-scheduled meetings between managing directors, general managers, and chief executive officers of local supplier companies of products and services, and owners and managers of properties, restaurants, attractions, and other tourism entities.
Source JIS
Expo Jamaica to Help Re-Energise Exports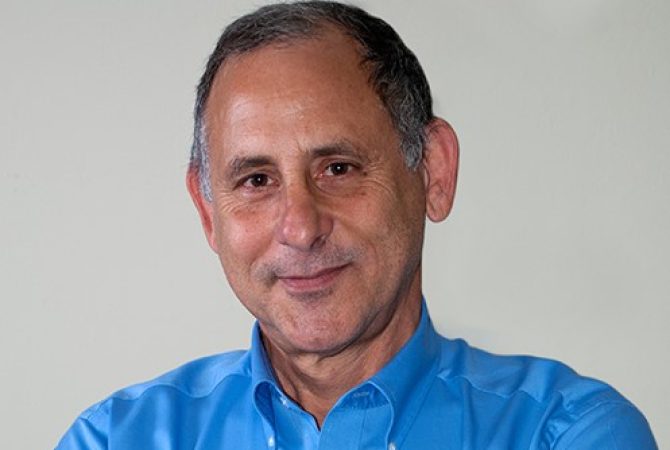 Expo Jamaica 2023 provides the opportunity for businesses to jump-start exports coming out of the coronavirus (COVID-19) pandemic, says President of the Jamaica Manufacturers and Exporters Association (JMEA), John Mahfood.
"We see this as an event to re-energise our manufacturers, who are now gearing up and putting behind us, the recovery mode or survival mode and now looking to expand their businesses overseas," he said.
"My expectation is that this, more than any other Expo, will bring us together and galvanise the effort at exporting," he added.
Mr. Mahfood was speaking at a recent Jamaica Information Service (JIS) Think Tank held at the agency's head office in Kingston.
The 48th staging of Expo Jamaica, under the theme: 'Connecting the World to Jamaica' will be held from April 27 to 30 at the National Indoor Sports Centre and the National Arena.
Mr. Mahfood said that the four-day event will enable Jamaican businesses to meet and develop relationships with various buyers and distributors from all over the globe over a short period of time and at one location.
He said it would be difficult and costly for local entrepreneurs to make these contacts if they had to travel to seek these markets by themselves.
"So, imagine if you were to visit all of the countries in the Caribbean and spend three or five days trying to find distributors for your products? It would take a significantly long time to go through every country and it would be very expensive," he pointed out.
Noting that the business sector has faced challenges due to COVID-19, Mr. Mahfood said that "Jamaica has bounced back in a strong way."
"We are at a point where we have to be thinking strategically about growing our businesses. We have many years of good fortune to come, and this is the greatest opportunity for our businesspeople to step up and step out of the conservative mode that we have been in, and that is what I hope we will see from this expo," he said.