Tourism Speed Networking Event Attracts Over 100 Businesses and Buyers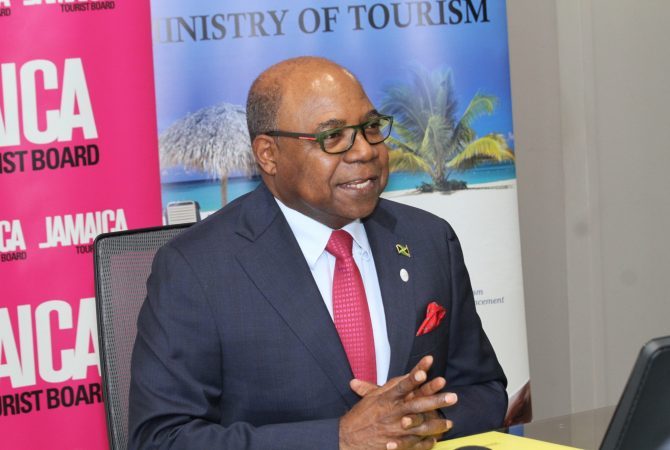 Tourism stakeholders converged at the Montego Bay Convention Centre in St. James on Thursday (March 31), for the industry's seventh annual speed networking event.
The engagement was hosted by the Tourism Linkages Network (TLN), in collaboration with the Jamaica Hotel and Tourist Association (JHTA), Jamaica Manufacturers and Exporters Association (JMEA), Jamaica Promotions Corporation (JAMPRO), Rural Agricultural Development Authority (RADA), and Jamaica Business Development Corporation (JBDC).
It attracted approximately 50 tourism entities and over 90 buyers, seeking to take advantage of networking opportunities.
Minister of Tourism, Hon. Edmund Bartlett, in his address during the opening ceremony, said the participating buyers and sellers were important, as they form a critical component of the industry's consumption patterns.
Mr. Bartlett, who noted that the consumption pattern was boundless, said it requires corresponding production outflows.
"The production side must be as strong and effective to meet the demand side," he stated.
Mr. Bartlett further underscored the need for a "new and exciting" industry production process.
"I think we have to look at how to create something of a supply logistics centre that is not only going to drive production, but also provide [the] ability for us to respond to the demand which is in the rest of the Caribbean," he said.
This, the Minister added, "because they are all suffering from the same shortages that we are [experiencing]."
"They are [experiencing] the same effect of the disruption in the supply chain; but Jamaica has become that centre for response to them," Mr. Bartlett stated.
The speed networking event featured a series of 15-minute pre-scheduled meetings between managing directors, general managers, and chief executive officers of local supplier companies of products and services, and owners and managers of properties, restaurants, attractions, and other tourism entities.
Source JIS
The 2022 Caribbean Strategy Conference. Who is behind it?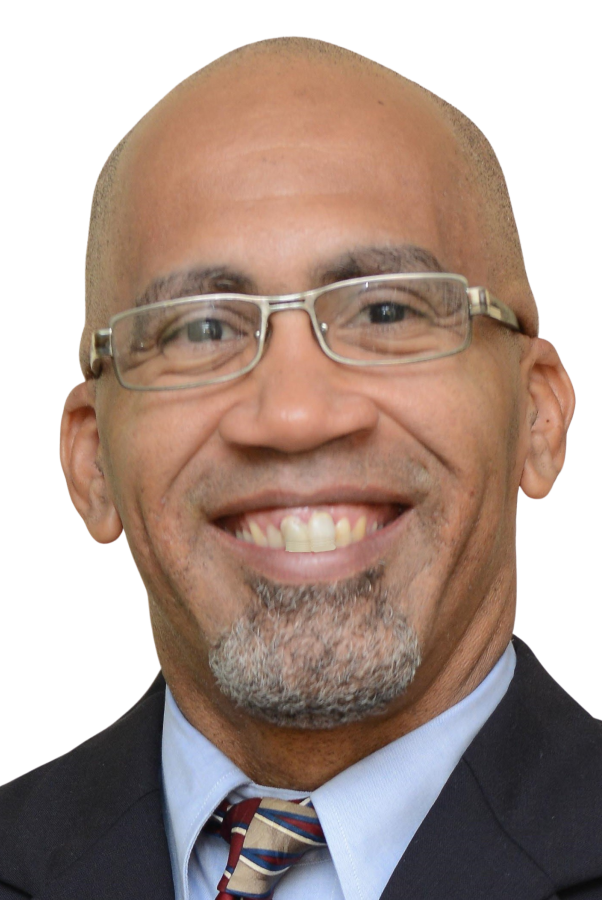 Who is Behind the Strategy Conference?
Hi,
Have you wondered who is behind the conference? You'd like to know more about the people behind the event but this may be the first time you are coming across a gathering of regional minds like this one. This brief introduction should help.
My name is Francis Wade and I am the founder of Framework Consulting, the company behind the conference. We've been around since 1993 and have been helping regional companies create strategic plans since 2001. I'm also the author of a bi-weekly strategy and productivity column for the Jamaica Sunday Gleaner's business section.
Before ever leading my first planning retreat I spent part of my career with McKinsey & Co as a hired hand. My role? To help train new managers to become better coaches as part of Engagement Managers' Basics. I also joined a few teams serving the firms' clients on transformation projects.
During my decade of involvement, I saw the difficulty McKinsey had with their problem-solving approach which rarely involved giving clients "the secret sauce." But the truth is, most companies can't afford the fees of a top notch consulting firm. They need to do their planning on their own steam.
In that context, I came across the Strategy Mapping article by Robert Kaplan and David Norton just as it was published in 2001. It provided an important missing link for executives who needed to communicate complex ideas to employees who weren't used to thinking in strategic terms. I trialed the idea with a few willing clients and a new approach was born using this new tool as part of our arsenal.
Two decades later, we still facilitate strategic planning sessions. Our job is to help leadership teams make the most difficult decisions about the future of their companies…even with limited data. Today we also deliver facilitate online meetings, but the challenge remains.
As we in the Caribbean struggle to shake off the effects of Covid, a recession and a new period of armed conflict, we want to think beyond these distractions. The business landscape for the world's companies has changed more in the past two years than in the prior 20 years. Or 30.
As such, the purpose of this conference is to equip you as a Caribbean leader with the tools needed to craft strategic plans that produce a game changing effect. Why? Getting past the chaos and uncertainty that has reigned supreme takes more than mere defense.
It requires a smart offense.
Our region's organizations have the raw material i.e. brainpower to produce breakthroughs. However, this takes courage and confidence, in addition to the ideas we'll share at the conference. Together, we're sure to make the most of this downturn and become the ones who instigate disruption in our industries worldwide.
Decisive measures make the biggest difference in dark times.
Join me and the rest of my team in three days intended to really move the needle on our ambitions.
The 2022 Caribbean Strategy Conference.
Francis Wade founder of Framework Consulting
Businessuite Power 50 Women in Jamaican Business for 2022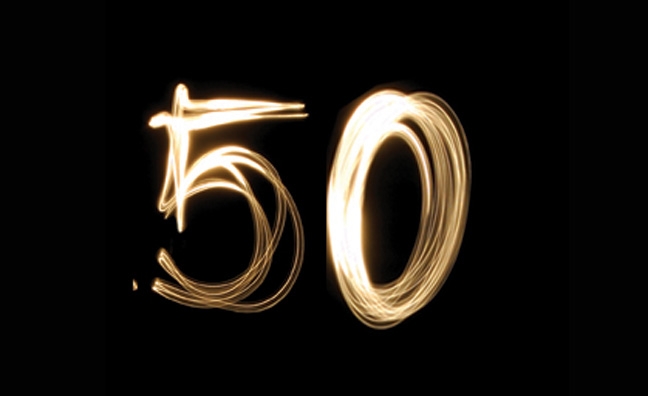 BUSINESSUITE Magazine's  ranking of Jamaica's leading businesswomen provides a unique opportunity to secure an insight into the professional lives and activity of some of the most interesting and inspiring women in Jamaica's private sector today.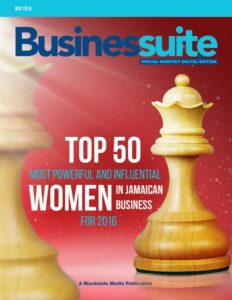 How we pick the Power 50

What qualities can adequately describe a woman of power and influence on a national level? She is often described as ambitious, driven, determined, creative, a confident leader and a risk-taker. She allows her passions to order her steps, her gifts and her talents to become her own personal calling card.
Powerful and influential women are thriving in their business lives across Jamaica and so the move by the BUSINESSUITE editorial team to select, based on the format created by FORTUNE magazine editors, the 50 most powerful and influential women was truly a daunting task.
As stated, the selection process for the BUSINESSUITE list of the '50 Most Powerful and Influential Business Women' is based on a general format created and used by the editorial team of FORTUNE Magazine. This includes:
1. The general size (Revenue, Profitability and Human Resource) and importance of the woman's company in the Jamaican economy;
2. The health and direction of the company;
3. The arc of the woman's career and;
4. Societal and cultural influence of the business as informed by key industry insiders and published information
It must however be noted that since BUSINESSUITE Magazine is not privy to the financial statements of some of the companies mentioned, this was not heavily factored into our final listing and placements. Readers are therefore invited to debate and discuss the names and placement of individuals.
They aren't just successful executives, entrepreneurs, or administrators who are admired and respected within their own organisations, they are the voices that are heard across the industries in which their companies operate, even across corporate Jamaica as a whole.
The Presentation Event – October 2022
The awards will be given to 50 women business leaders who have achieved strong results in their respective fields. This will be the 1st edition of Businessuite Magazine's Most Powerful Women Awards, to be held in October 2022. Details to come.
The awards are aimed at honouring remarkable Jamaican women who have made outstanding contributions to their organisations and set new standards of administration and performance across corporate Jamaica and the economy.
We will also be seeking to recognise and identifying Rising Stars and Women Abroad.
The Special Edition – October 2022
The event felicitates the most powerful women in Jamaican business and salutes the spirit of successful business women with a special issue of Businessuite Magazine 'Most Powerful Women in Business" Jamaica Edition. Details to come
See also
The Top 40 Most Powerful and Influential Women in Jamaican Business for 2016.
Businessuite Power 50 Women in Jamaican Business for 2013
Businessuite Power 50 Women in Jamaican Business for 2012
Businessuite Magazine December 2014 Digital Edition
2022 Caribbean Peer Awards set to recognize the very best in advertising and marketing for 2020-2021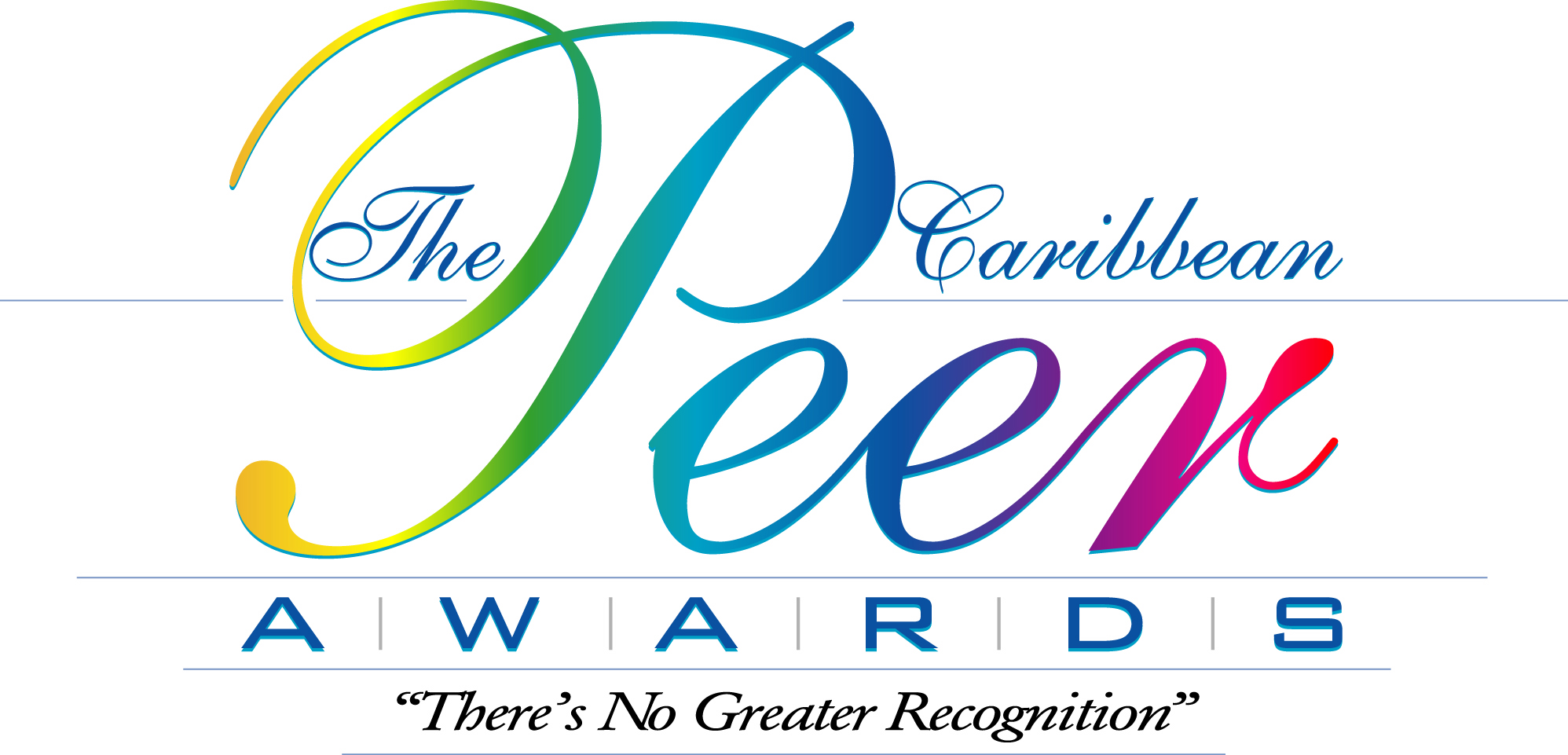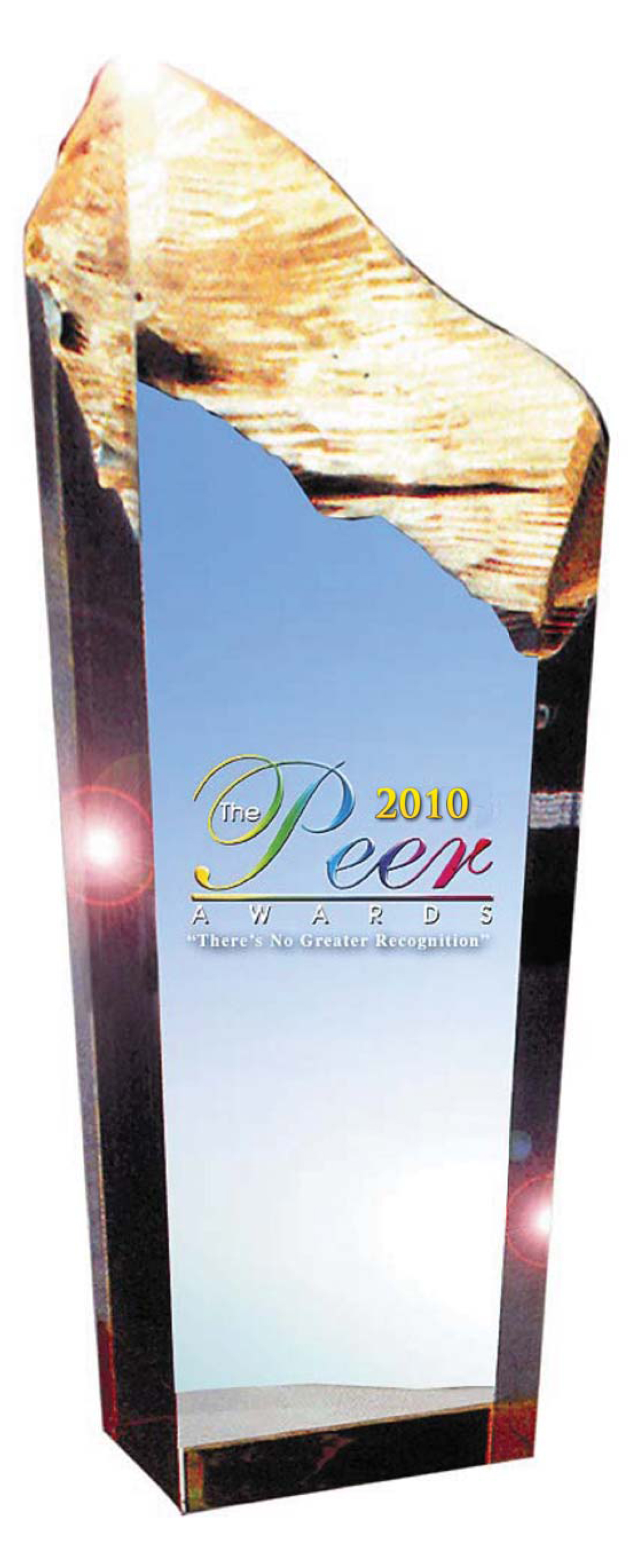 Kingston Jamaica: It's coming back and with an anticipated bang, unfolding in what is expected to be a black tie red carpet affair at a location in New Kingston Jamaica.
The 2022 Caribbean Peer Awards will continue to live up to its mantra of "there's no greater recognition" as recognition of your peers.
And so we will all get a chance to see who the "Peers" regard as among the very best the industry has to offer. Advertising agencies, independent, shops, freelancers and even some clients around the region will get to show us all the phenomenal work they produced throughout the year 2020 and 2021 and just as important, how that work is working for their clients.
2020  going into 2021 was by all accounts a very tough year for the agency and media business, but we still expect the best out there to rise to the challenge and develop innovative channels for making money, for themselves and their clients.
The Caribbean Peer Awards essentially is looking for companies and individuals that are coming up with creative and effective solutions to clients' business problems, with meaningful, measurable results that back up the claim. And in this regard "creative"  does not necessarily mean the most beautiful or edgy TV or print advertisement, but rather the most creative thinking about around a problem.
About The Caribbean Peer Awards
The 9th staging of this event as it has in the past will attract professional marketers and advertisers from all over Jamaica and the region. This will be a red carpet and Black Tie event and is expected to attract an estimated 150 attendees.
The Peer Awards Foundation will be using this and subsequent events to raise much-needed funds to undertake the work of the foundation going forward.
The goal of the Peer Awards Foundation is to make the event regional. Having staged the event in Jamaica since 1998, with the last staging in 2010, it was felt that competing on a regional level would be far more beneficial for all concerned. It would also provide a platform and avenue for more regional cooperation.
The real benefit of a regional event such as the Caribbean Peer Awards is that it encourages everybody within the industry to strive, excel and be recognized. This is presently lacking and the Caribbean Peer Awards will be one such avenue.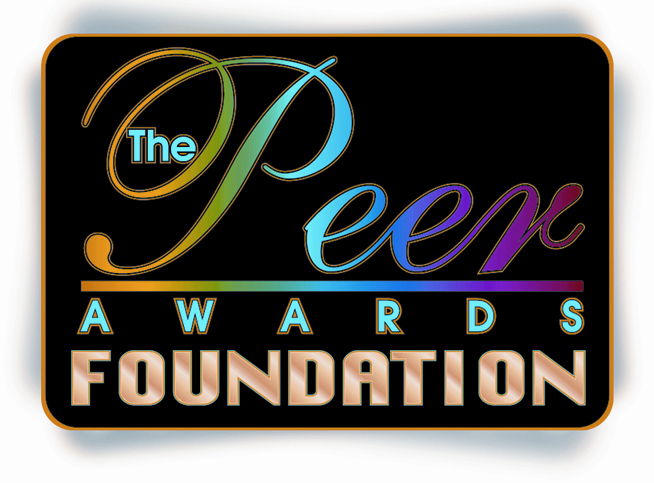 The Peer Awards Foundation who is hosting the event as part of its fund raising activities will begin accepting submissions on its website for the annual awards that honors the best creative from around the region.  Last held in 2010 The Peer Awards Foundation recognized four individuals who have and continue to make a sterling contribution to Caribbean advertising, marketing and media, Lester Spaulding chairman RJR Communications Group, Neville Blythe former owner of CVM Communications Group, Peter Webley founder and owner of Caribbean Today and Ken Gordon of Caribbean Communications Network (CCN).
The Caribbean Peer Awards Academy | Voting Protocol
Voting in the Peer Awards is restricted to professional marketers, in that they perform a marketing function for which they are paid. Qualified marketers are invited to Apply For Membership into the Peer Awards Academy and will among other benefits be allowed the rights and privileges to vote in the Peer Awards each year.
All applications are subject to acceptance by the Executives of The Peer Awards Academy.
Important Events And Dates To Note (subject to change)
1. Nomination accepted on the website www.businessuiteonline.com – November 1st – December 31st
2. First round of voting on the website www.businessuiteonline.com- January 1st – January 20th,
3. Announcement of the final Nominees scheduled for January venue to be announced
4. Second round of voting on the websitewww.businessuiteonline.com – February 1st,–February 14th,
5. The 2022 Caribbean Peer Awards Kingston Jamaica.
2018 Sponsorship Opportunities
For more information please contact
Aldo Antonio
Executive Director
The Peer Awards Foundation
1-876-542-3719 or 630-2216
amkcommunications@gmail.com
Event Management and Staging By: