Agri-Linkages Exchange Portal Generates $325M In Earnings Between January and May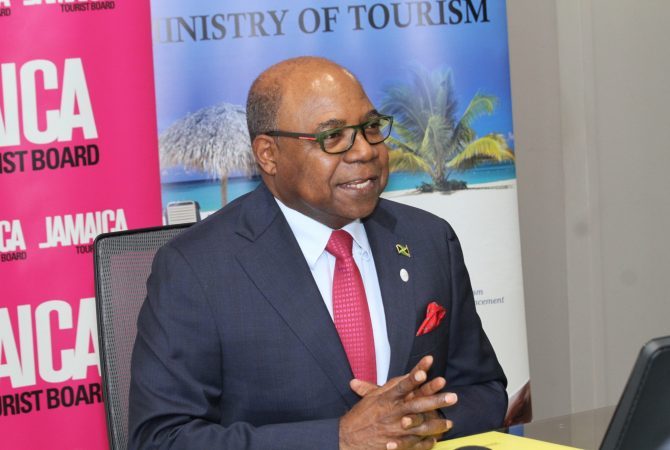 The Agri-Linkages Exchange (ALEX) portal has generated earnings of $325 million for farmers during the first five months of 2023.
Minister of Tourism, Hon. Edmund Bartlett, made the disclosure as he closed the 2023/24 Sectoral Debate in the House of Representatives on Tuesday (June 20).
ALEX, which is a joint initiative of the Ministry, through the Tourism Enhancement Fund (TEF) and the Rural Agricultural Development Authority (RADA), is the first online platform of its kind in the country.
It brings hoteliers into direct contact with the farmers and, in turn, reduces leakages and helps Jamaica retain more of the economic benefits of tourism.
Mr. Bartlett noted that this significant accomplishment showcases the platform's effectiveness in connecting farmers with potential buyers and creating prosperous opportunities.
"Furthermore, in the preceding year of 2022, the ALEX portal facilitated the sale of agricultural produce valued at $330 million. This achievement not only highlights the platform's success but also underscores the positive impact it has had on the livelihoods of 1,733 farmers and 671 registered buyers," he stated.
Meanwhile, Mr. Bartlett advised that the Agricultural Food Safety Manual has been developed and sensitisation sessions were conducted with more than 400 farmers.
He stated that through the Tourism Linkages Network, water shortages and drought periods were identified as barriers for community farmers supplying the tourism sector.
"To address this, we donated water tanks to farmers in St. Elizabeth, St. James, St. Ann, and Trelawny. In the first phase, 50 tanks were given to farmers in St. Elizabeth and 20 to farmers in St. James. In the second phase, 200 tanks were donated to farmers in St. Ann and Trelawny," Mr. Bartlett told the House.
He added that the Ministry will "continue this initiative in 2023 to support small farmers, while spreading the tourism benefits to all".
Jamaica Business Development Corporation (JBDC) Opens Renovated Agro-Processing Incubator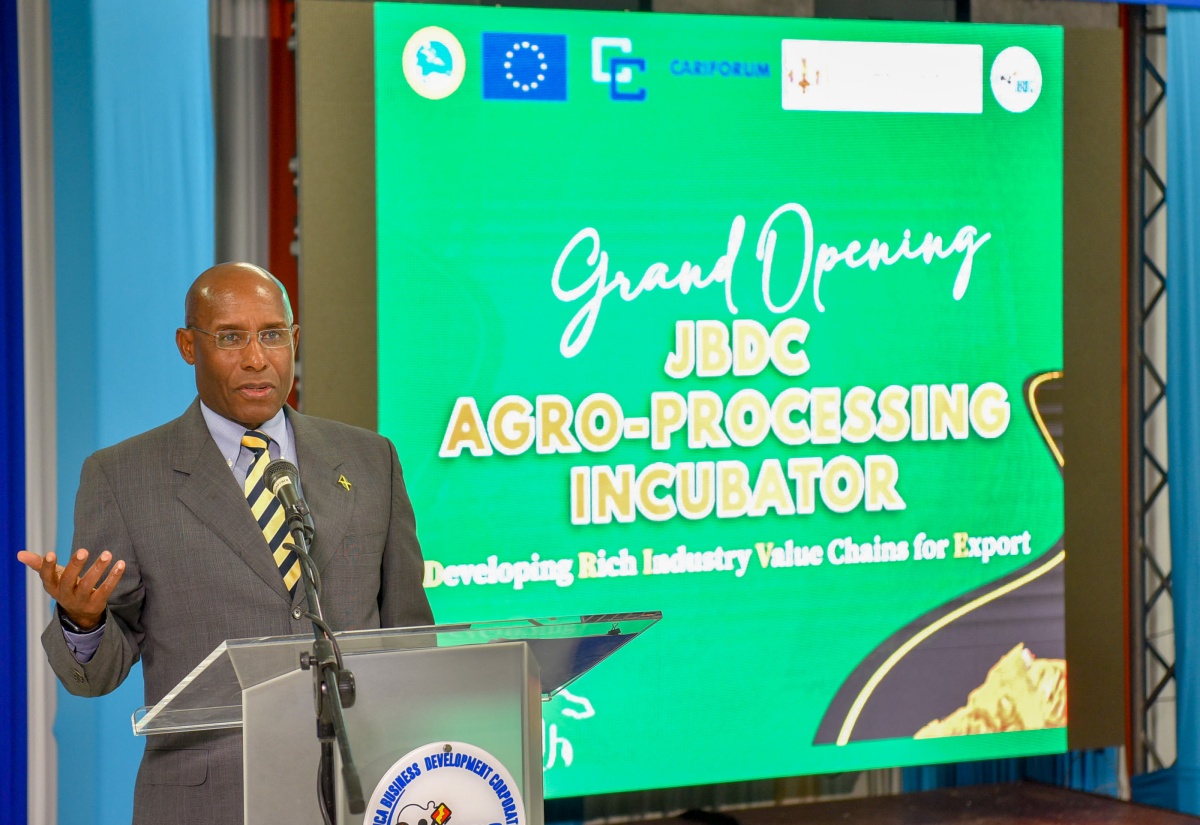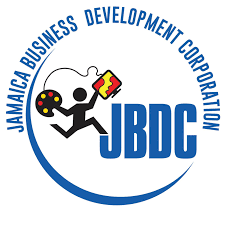 The Jamaica Business Development Corporation (JBDC) has opened a renovated agro-processing incubator as it looks to boost production and export among micro and small agro-processors.
The project was funded by the European Union (EU), managed by the Caribbean Development Bank (CDB) and implemented by the JBDC.
Speaking during Monday's (November 13) grand opening at the JBDC's Incubator Resource Centre in Kingston, Minister of Industry, Investment and Commerce, Senator the Hon. Aubyn Hill, said it is a significant milestone in Jamaica's path towards entrepreneurial excellence.
"The initiative is a vital step in our journey at the Ministry of Industry, Investment and Commerce, aligning perfectly with our strategic goal to develop and strengthen industry value chains for export," he said.
The Minister shared that micro, small and medium-sized enterprises (MSMEs) contribute significantly to Jamaica's gross domestic product, approximately 44 per cent, noting that integrating them into a robust export value chain is crucial to boosting their growth potential and enhancing the country's economic prosperity and global market presence.
JBDC Incubator and Resource Centre Manager for Technical Services, Colin Porter, detailed that six critical pieces of equipment were acquired for filling, packaging and production of a variety of products, including beverages, sauces, condiments, dry mixes, purées and pastries.
"We moved from approximately 600 sq. ft. to a total of 1,000 sq. ft. because we were constrained just by the physical limitations of the space itself. However, this expansion will now allow us to more efficiently allow our clients to carry out product development activities as well as production activities," he said.
Mr. Porter shared that the incubator is staffed with an agro-industry process supervisor, food technologist, food development specialist and incubator assistant, who work with clients to transform their ideas or samples into world-class products.
He said the JBDC is working towards achieving Food Safety System Certification (FSSC) 22000 for the incubator, "which will mean that we will be truly ready to export throughout the world"".
Meanwhile, Advisor to the CDB Vice-President of Operations, Dr. Darran Newman, pointed out that agriculture plays a critical role in the fabric of Caribbean societies.
"It serves, not only as a source of sustenance but also a cornerstone of our economy, providing income for millions. This agro-processing incubator is definitely a symbol of our commitment to nurturing and cultivating a culture of entrepreneurship and excellence within this agro-processing domain," Dr. Newman said.
She further noted that through collaboration, mentorship and access to state-of-the-art facilities, Jamaica's pool of agricultural entrepreneurs is poised to grow.
"This is a testament to our unwavering belief in the potential of agriculture to be a driving force for progress and prosperity," Dr. Newman stated.
The JBDC is an agency of the Ministry of Industry, Investment and Commerce, mandated to provide business development services to micro, small and medium-sized enterprises.
By: JUDANA MURPHY JIS