Are You Building Your Business To Last Or To Sell?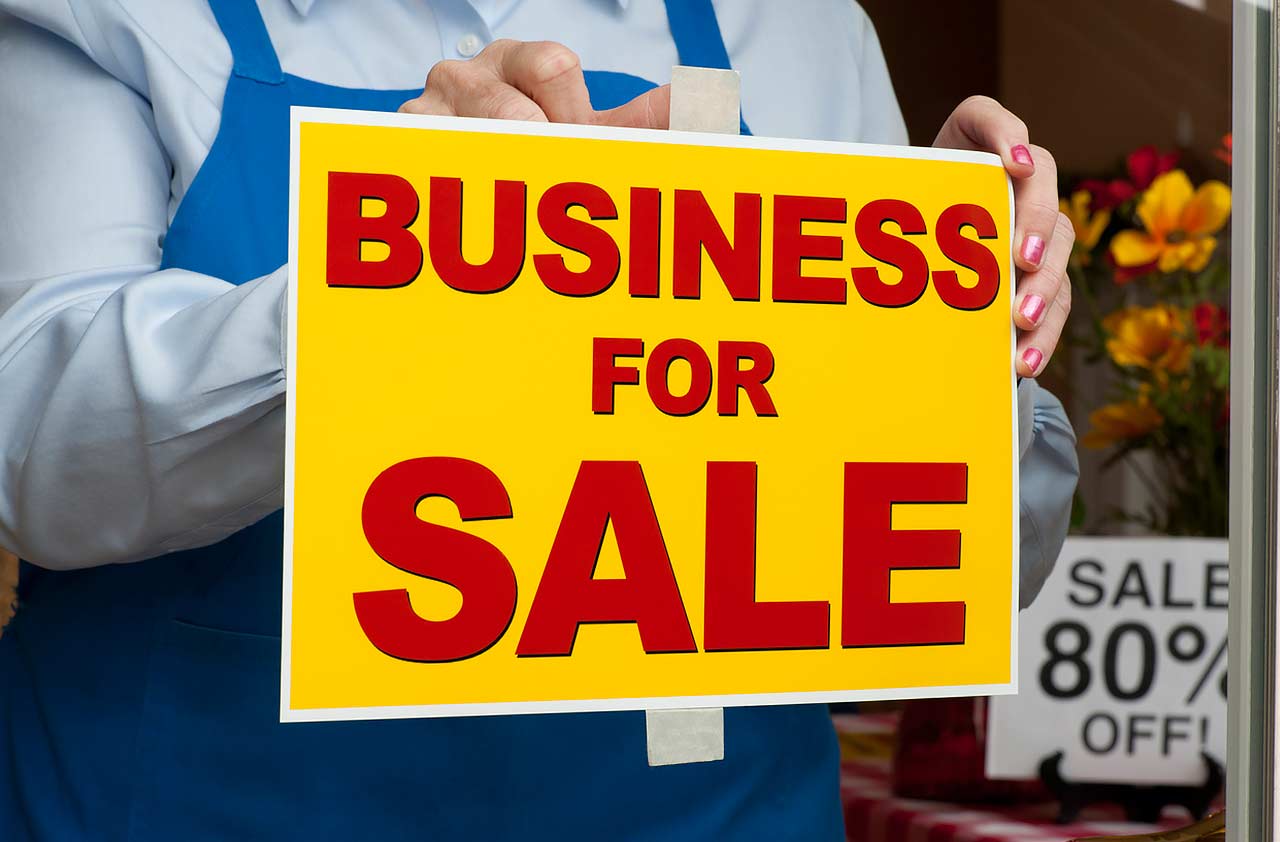 Building a business is tough but simple. Identify your market and the problems they have. Gather the herd and produce product to suit by helping them meet their needs and solve their problems. Service them so well so that they love you and tell their friends and routinely sell at a profit. Easier said than done? Marcus Cauchi Managing Director, London Sandler Training
One of the first questions I ask new clients is, "Are you building this business to last and pass on to future generations or are you building to sell and cash out?" The reason for this question is that it gives me a better idea and understanding as to how the person or persons are running the business and why.
Entrepreneurship is all about starting, growing, and building a business that matters. It is the deliberate use of one's life to create a significant company that helps to solve one or more problems plaguing humanity. And why you do it is very important.
John Warrillow in his book, Built to Sell outlines that "Your business can grow and prosper without sacrificing the freedom to live the lifestyle you want. And that you can build a company that you can cash out and sell one day so you can retire comfortably or go after your next big idea. These two ideas are not mutually exclusive. The idea that you have to work your fingers to the bone for years to build a sellable company is flawed. In fact, the opposite is true. If you want to sell your business for the maximum amount of money, it needs to be designed to thrive without you, so the next owner can continue to grow and profit from your hard work when you're gone".
Norm Brodsky, Inc. columnist and co-author of Street Smarts suggest that "Most entrepreneurs don't think about selling their businesses until it's time to leave, which is a big mistake. As John Warrillow shows in his highly readable book, Built to Sell, you adopt sounder business practices if you build to sell from day one. Not only will you wind up with a better, stronger, more valuable company, but you'll put yourself in a position to earn a larger financial reward if and when you do decide to sell."
Rich Sloan, Co-founder and chief startupologist of StartupNation weighs in with the view that "As we've always advised at StartupNation, the end depends upon the beginning. Built To Sell, like other great business books, brings into clarity the game-changing importance of clearly envisioning the destiny of your business. But even more, it tells you how to bring that destiny to life."
Greg Fisher (an associate faculty member at the Gordon Institute of Business Science (GIBS) and currently researching Technology Entrepreneurship at the University of Washington in Seattle), writing in Entrepreneur magazine South Africa suggests that "Research shows that business owners generally take home less money each month than their corporate executive counterparts, yet business owners are, on average, more wealthy than corporate executives. The reason for this is that much of the business owners' wealth is tied up in their businesses. To realise this wealth they need to sell their business at some point in time".
"A small minority of people may wish to never sell their business because they are building it as a family enterprise that they will pass on to their children, but for others, the sale of their businesses is critical to realising the fruits of their entrepreneurial and management efforts. The earlier business owners consider the realities of selling a business, the more likely they are to build a business that is actually saleable."
John Warrillow in his book reports that just one out of every one hundred business owners is successful in selling their business each year. The primary reasons that so many businesses are unsalable are that:
(a) The business is too dependent on the current owner
(b) The business offers nothing unique or distinguishable
(c) The demand for the business offering is no longer growing or
(d) The business is too messy because of poor records or potential liabilities.
Depending on the opportunity that presents itself, it may be best for all concerned if you design a company that will start fast, grow quickly, and then be sold or merged with another. Ask yourself whether you truly want to commit yourself and your company to the goal of a long and independent life. Each presents different challenges and approach to how the business is managed and resources allocated.
For Business that are been built To last:
 Growth is slower, paced and structured.
 Equity distribution is designed to encourage retention of key executives.
 Succession planning is clearly defined and
 Capital structure is designed to facilitate the long term growth of the business.
In the article Building a Family Business to Last written By James Olan Hutcheson and published in Businessweek magazine, he argues that "If you'd like your enterprise to be around for a long time, construct a foundation of passion, clear communication, and rock-solid ethics. If you want your family business to endure, strengthen it from the foundation up. Making a conscious choice to create a long-lived company is the first step in building a strong foundation. It takes some luck to survive for generations, certainly, but these things don't happen by accident either. It starts with your intentions".
Some of these foundation building elements start by exposing your children to the business. Take them to work with you. Tell them about the things that you love in your business. Mentor them to have a romance with the enterprise.
Also, make sure your business has good governance in place. This means creating an independent and strong board of directors with a significant number of outside directors.
Neglecting things such as wills, buy-sell agreements, or dividend payout policies is akin to inviting disease into your business and home. Keep your company healthy with prenuptial agreements, employment policies, and other corporate documents defining the strong and lasting business structure that you desire.
A business that are been built To Sell:
 Growth is much faster, but still paced and structured.
 Timeline and horizons for the owners and entrepreneurs are much shorter.
 Clearly defined cashouts
 Equity distribution is designed to allow the sale to the buyer.
 Capital structure is designed to facilitate the short term growth of the business.
According to Greg Fisher, one of the keys to being effective in selling a business is to clearly understand why the buyer wants the business.
There are four primary reasons why another company or individual will purchase a business:
1. Access to the cash flow and profits
2. Access to the customer base
3. Ownership of the technology in the business or utilisation of the technology.
4. Talented mix of employees.
As a business owner, it is important to recognise what kind of value you are creating. Is your value embedded in the operating cash flow of the business, in its customer base, in the technology that is being developed or in the talented mix of employees. Often a combination of these factors will be discussed in the sale negotiation, but in the end one of these factors will be the primary reason someone wants to buy your company. If you wish to sell your business one day, you need to create significant value in at least one of these areas.
Other factors to consider include the number of interested buyers and of course the timing to sell.
So when building a business, it is important to begin with the end in mind. Therefore, if you wish to build a business you can sell one day, think about what will happen at the time of the sale.
For more please go to
http://www.entrepreneurmag.co.za/advice/growing-a-business/how-to-guides-growing-a-business/how-to-build-a-business-to-sell/
http://www.businessweek.com/stories/2007-03-19/building-a-family-business-to-lastbusinessweek-business-news-stock-market-and-financial-advice
Pathways to Transformational Leadership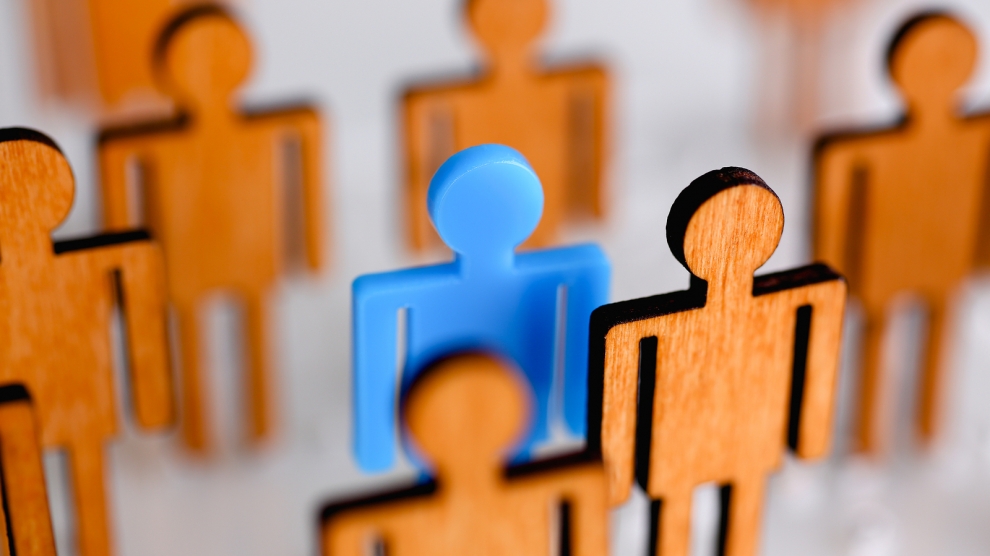 Leadership is a mysterious blend of managerial acumen, strategic vision, operational efficiency, performance management, tactical planning, emotional intelligence, and the capacity to inspire others to marshal all of their abilities in support of a common mission. Leadership is the nourishing ingredient that can ignite an organization to flourish or stifle to the point that it languishes in a sea of mediocrity. Characteristics attributed to effective 21st-century leaders are skills like:
 The creation of an organizational vision such that people share it and work tirelessly to bring it to fruition, or;
 Fostering communication networks and a culture that breeds trust, confidence, and commitment, or maybe;
 Stirring personal motivation so that people exert deliberate effort to achieve organizational goals, or what about;
 Building teams that tap into synergy, interdependence and performance excellence, and;
 Understanding that organizations are social systems which require tapping into emotional intelligence; or perhaps,
 Making calculated risks within the framework of an overall organizational strategy, and
 Nurturing strategic collaborative relationships that support organizational goals and function as a catalyst for creating opportunities for goal achievement.
Leadership and management of organizations have shifted from transactional functioning, the old "step and fetch it" mentality; to an essential need for transformational cultures that fully engage and encourage the participation of workers at all levels. No longer can performance excellence be achieved in autocratic climates, with orders and assignments dished out without any consideration for the motivations, interests or personality of the individual holding the plate.
In simplistic terms, phenomenal leaders choose, create, communicate, collaborate, convince, coach, calibrate, cause, and calculate, always mindful that leadership is not a system. While certainly, a leader must be intimately acquainted with management theory and its practice, becoming a leader by practice and not merely by position, results from no standard recipe. Impactful leaders are as memorable as are the results they foster are monumental; the path to this pinnacle for everyone is uniquely their own.
Generally, leaders convey five basic leadership personality styles; destructor, procrastinator, caretaker, preparer or accomplisher as they are challenged on a daily basis by four major factors in leadership; personal leadership savvy, the individuality of the followers, the situation and inherent communication networks throughout the organization. This is the case no matter if the organization is corporate, non-profit or faith-based.
Leadership perspectives commonly reflect a structural, human resource, political, or symbolic framework. Structural framework leaders rely heavily on structure, strategy, environment, implementation, experimentation, and adaptation; typically focused on positions and duties as detailed on the organizational chart. Human Resource framework leaders focus on engaging staff, being accessible and visible, sharing information, increasing participation, and spiraling communication and decision-making throughout the organization. Political framework leaders use persuasion, negotiation and ultimately coercion to lead, based upon what they want, what they believe they can get, the political lay of the land, as well as interests; while symbolic framework leaders use compelling language and imagery to convey a vision, and as a means to marshal support.
It is said that competitiveness has been lost by countless organizations as a result of more emphasis being placed on structural, political, and symbolic frameworks, instead of human resources. You see, no matter how significant the financial, product and services, technological or facility resources of an organization; in the end, the social systems, which are the people that comprise any entity, and certainly a truism in the world of organization development, are the key inputs of creativity, innovation, effort and ultimately results.
To lead, one must have a destination in mind, and a path to get there. I believe there is a pathway to leadership, and for those leaders who have the courage to discover and honor their gifts and talents, choose to work with a spirit of excellence laced with personal values, while refusing to play organizational games or allow naysayers and detractors to derail them, achieving their leadership potential is possible. From my work, and shared experiences, I would like to suggest that there are ten pathways to leadership greatness, each linked to a leadership skill that whether or not innate, can be learned.
Pathways to Transformational Leadership
Leadership PATH 1… The Roots of Leadership… Knowing and Leading Self
Leadership PATH 2… The Heart of Leadership… Servant Leadership
Leadership PATH 3… The Mind of Leadership… Visionary Leadership
Leadership PATH 4… The Soul of Leadership… Strategic Leadership
Leadership PATH 5… The Spirit of Leadership …Inspirational Leadership
Leadership PATH 6… The Practice of Leadership… Process Management Leadership
Leadership PATH 7… The Intent of Leadership… Focus Leadership
Leadership PATH 8… The Revolution of Leadership… Change Management Leadership Leadership PATH 9…The Revitalization of Leadership …Transformational Leadership Leadership PATH 10…The Hope of Leadership …Legacy Leadership
Through these competencies, each of us has the potential to unleash the leadership greatness within; expand the understanding and practice of the essential leadership tools that effective leaders embody while gaining personal and organizational leadership insights that enable us to model and coach the cornerstones of synergetic leadership to others.
John Maxwell, in his work, The 21 Irrefutable Laws of Leadership, sums it up well in what he calls the "Law of the Lid." Maxwell says that no organization's effectiveness will ever surpass that of the leader, and for those of us who choose to embrace this mindset, it becomes clear, that in the absence of transformational leadership, an organization will merely flounder. Transformational and authentic leadership is the hope for the future, for, without it, organizational chaos will continue to burgeon.
©Dr. Anita Davis-DeFoe, a thought leader, a Leadership and Organization Development Solutionist, an International Social Entrepreneur, Management Consultant Business Development and Quality Management expert, holds an earned doctorate in Organization and Human Development. She has over 20 years of experience motivating, coaching, inspiring and transforming organizations, youth and adults. She has crafted and implemented myriad programs aimed at assisting organizations and people of all ages to discover their inner greatness and unique strengths. The CaribVoice Radio Host is the author of a personal and leadership development curriculum for girls entitled, Soulful One: For Girls on the Pathway to Greatness; and three books, A Woman's Guide to Soulful Living: Seven Keys to Life and Work Success; Tropical Escapes, a novel; and Follow Her Lead: Leadership Lessons For Women As They Journey From the Backroom to the Boardroom.