The Solution Is The Technology- The Traffic Cameras And Other Electronic Detection Devices.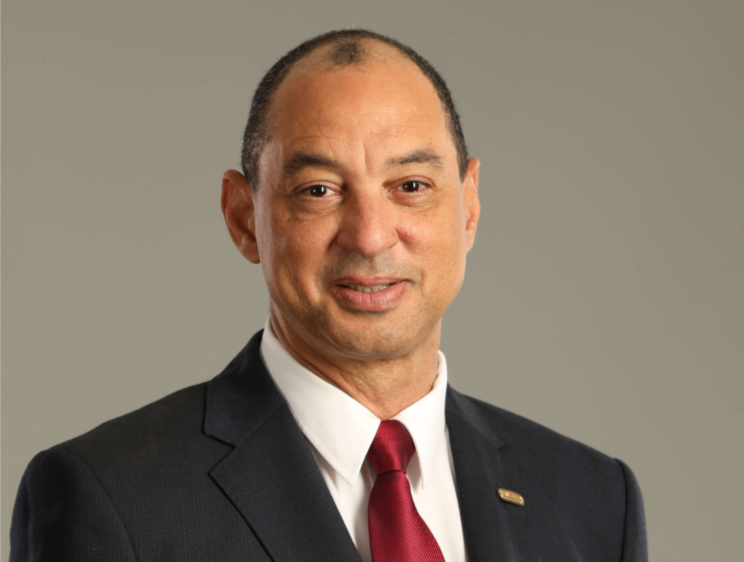 Senator Don Wehby's Contribution To The Debate On The Road Traffic Regulations July 29, 2022
Mr President, I rise to contribute to the debate on the Road Traffic Regulations, 2022. I wholeheartedly support these Regulations. As said before, it has taken a very long time for the Regulations to get to this stage.
I want to commend the Hon. Minister of Transport and Mining Audley Shaw for making this legislation a priority since his appointment earlier this year, with a focus on eliminating indiscipline on our roads. When passed the Regulations will go a long way in restoring law and order on our nation's roads.
Mr President, when I look at what's happening, not just on the roads, but the general behaviour of our citizens, it is clear to me that there is a breakdown of law and order in our society.
Many years ago, 1994 to be precise, then Prime Minister, P.J. Patterson announced the Values and Attitudes programme -a national strategy and programme of action to promote attitudinal change and social renewal. I thought that would have been a good initiative that we could build on to help restore the "good old Jamaican values".
We need to instil positive values and attitudes in our basic schools and in every classroom in Jamaica- Respect for each other. Civics used to be taught in schools. Civics helped young people to learn and utilise the skills, knowledge, and attitudes that will prepare them to be competent and responsible citizens of our country. Civics needs to be reintroduced as a part of the school curriculum to inculcate the characteristics of good citizenship in our children.
Daily I observe the disgraceful behaviour of some road users—the blatant disregard for stop signs, pedestrian crossings, and speed limits. It is at the point of becoming the norm. Drivers with heavily tinted vehicles in contravention of the laws and so often these same vehicles are used to commit serious crimes.
A breakdown in common courtesies when using the roads reflects the current state of the moral fabric of our society. The indiscipline and selfishness have resulted in loss of lives. It has caused grief and pain for many Jamaicans who have lost loved ones in circumstances that could have been avoided.
When the debate on the Regulations was opened last week, Senator Johnson Smith referred to several news headlines about road accidents. Well within the week since there have been several other accidents. One after the other, they continue to depict a picture of the mayhem and carnage on our roads.
• "12-year-old dies in Trelawny motor vehicle crash"- July 26, 2022- Jamaica Observer
• "Another victim succumbs following two-bus collision in St. Ann – July 28,2022- Jamaica Observer
• "Men killed in Mandela Highway crash identified"- July 28, 2022- Jamaica Gleaner
Mr President 483 persons lost their lives in motor vehicle accidents in 2021. In 2020, 412 persons lost their lives and in 2019, 438 Jamaicans were killed in accidents.
Apart from the loss of lives, the economic cost of motor vehicle crashes is significant.
The World Health Organisation estimates that road traffic crashes cost most countries 3% of their gross domestic product.
In 2021, the insurance industry incurred J$14B of Motor Claims, a 10% increase compared to 2020. J$10.9B or 77% of this amount is for physical damage (Own damage and third party) AND $3.2B or 23% is attributed to bodily injury.
As at June 2022, the industry had J$8.5B of Claims. This is a 21% increase compared to the corresponding period in 2021.
Mr. President, it cannot be business as usual. So, I am in full support of these Regulations to overhaul the framework for the use of our nation's roads. To ensure we can go about our daily lives safely.
Mr President, at the same time, we in Parliament can be passing the best laws BUT if they are not enforced, we are wasting our time.
Mr President, I am suggesting that technology can be a useful tool for enforcing the law.
The International Development Bank posted an article on its website which noted that, "Paper-based ticketing systems are not only inefficient, but they represent an opportunity for point-of-service corruption."
Mr President, I believe that the use of technology can create efficiency and effectiveness in traffic enforcement while easing the strain on the security forces and the justice system. Other benefits are an increase in revenue collection and the promotion of transparency by reducing opportunities for corruption.
A study by the London School of Economics and Political Science over the period 1992 to 2016, found that:
(i) speed cameras reduced accidents by between 17 to 39 per cent,
(ii) and fatalities by between 58 to 68 per cent within 500 metres of the cameras.
In countries like the United States and the United Kingdom traffic cameras are located at all major traffic signals to detect offences and tickets are issued to the vehicle owners.
The Jamaica Eye is a strategic initiative that can be used to help restore law and order in our society to apprehend law breakers.
Mr President, I am also pleased that the Traffic Ticketing Management System (TTMS), an E-ticketing system which was piloted in December 2021 and has been showing signs of success. My understanding is that the software was developed through the joint effort of eGov Jamaica, the Ministry of National Security, the Jamaican Constabulary Force's Technology Branch and Public Safety and Traffic Enforcement Branch (PSTEB).
I want to congratulate the government on this initiative. This is an example of how various arms of government can work together for efficiency, productivity and ultimately for the greater good of the country.
We must be realistic about the capabilities of the Jamaica Constabulary Force because it has limited resources. We don't have enough police officers to be at every stop light and intersection.
The solution is the technology- the traffic cameras and other electronic detection devices. We need a data driven traffic law enforcement system. So, we look at what offences are most prevalent across the island and then deploy the technology for the detection and prosecution of these offences. Law breakers must be convinced that if they commit the crime they will be apprehended and punished. How can a person with over 1000 tickets be allowed to operate a motor vehicle?
Mr President, we must fix the broken system. My understanding is that all traffic tickets issued with the devices that support the Traffic Ticketing Management System will be instantly uploaded to the centralised database that is accessible by the JCF, the traffic courts and all other government agencies that depend on accurate, timely traffic ticket information to fulfil their mandates. What is also great is that tickets will be available for payment online within a short time (minutes). This is can be a game changer and I am looking forward to a definitive timeline for the full roll out of the TTMS.
Mr. President, each of us has a responsibility whether as drivers or owners to ensure that our roads are safe. Enforcement is not easy to accomplish in any country, but it works. I recall when the Road Traffic Act was amended in 1999 mandating the wearing of a seatbelt there was a big uproar about the changes.
Just prior to this, a study in 1996 showed that only 21.1% of private motor vehicle drivers and 13.6% of front seat passengers voluntarily wore seatbelts. A cross sectional study was done in 2004 and it showed that seat belts were being used by 81.2% of private motor vehicle drivers and 74.0 % of front seat passengers. This is a positive indication that sustained enforcement will reap success and mind-sets can
and will be changed. What we witnessed here was a cultural transformation, and I am sure these figures are even higher now.
I am confident that law and order will prevail. We must continue to work together as a nation, and we will see the well needed change in road user behaviour.
Thank you, Mr. President.
https://jamaica-gleaner.com/article/news/20220602/jta-head-renews-call-reintroduction-civics-schools
http://www.lse.ac.uk/News/Latest-news-from-LSE/2017/10-October-2017/Speed-cameras-reduce-roadaccidents-and-traffic-deaths-according-to-new-study
West Indian Medical Journal. Volume 55. No. 5. Mona October 2006
Pathways to Transformational Leadership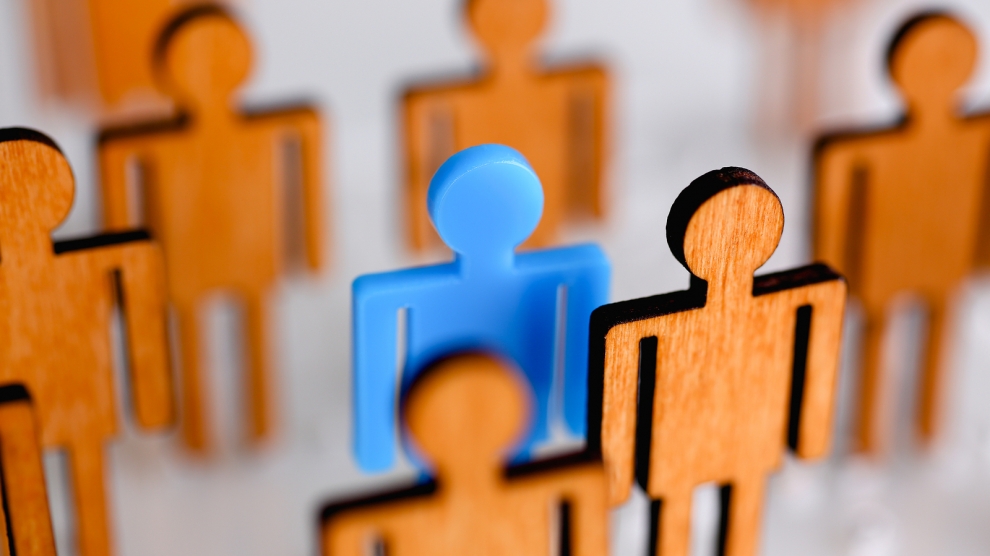 Leadership is a mysterious blend of managerial acumen, strategic vision, operational efficiency, performance management, tactical planning, emotional intelligence, and the capacity to inspire others to marshal all of their abilities in support of a common mission. Leadership is the nourishing ingredient that can ignite an organization to flourish or stifle to the point that it languishes in a sea of mediocrity. Characteristics attributed to effective 21st-century leaders are skills like:
 The creation of an organizational vision such that people share it and work tirelessly to bring it to fruition, or;
 Fostering communication networks and a culture that breeds trust, confidence, and commitment, or maybe;
 Stirring personal motivation so that people exert deliberate effort to achieve organizational goals, or what about;
 Building teams that tap into synergy, interdependence and performance excellence, and;
 Understanding that organizations are social systems which require tapping into emotional intelligence; or perhaps,
 Making calculated risks within the framework of an overall organizational strategy, and
 Nurturing strategic collaborative relationships that support organizational goals and function as a catalyst for creating opportunities for goal achievement.
Leadership and management of organizations have shifted from transactional functioning, the old "step and fetch it" mentality; to an essential need for transformational cultures that fully engage and encourage the participation of workers at all levels. No longer can performance excellence be achieved in autocratic climates, with orders and assignments dished out without any consideration for the motivations, interests or personality of the individual holding the plate.
In simplistic terms, phenomenal leaders choose, create, communicate, collaborate, convince, coach, calibrate, cause, and calculate, always mindful that leadership is not a system. While certainly, a leader must be intimately acquainted with management theory and its practice, becoming a leader by practice and not merely by position, results from no standard recipe. Impactful leaders are as memorable as are the results they foster are monumental; the path to this pinnacle for everyone is uniquely their own.
Generally, leaders convey five basic leadership personality styles; destructor, procrastinator, caretaker, preparer or accomplisher as they are challenged on a daily basis by four major factors in leadership; personal leadership savvy, the individuality of the followers, the situation and inherent communication networks throughout the organization. This is the case no matter if the organization is corporate, non-profit or faith-based.
Leadership perspectives commonly reflect a structural, human resource, political, or symbolic framework. Structural framework leaders rely heavily on structure, strategy, environment, implementation, experimentation, and adaptation; typically focused on positions and duties as detailed on the organizational chart. Human Resource framework leaders focus on engaging staff, being accessible and visible, sharing information, increasing participation, and spiraling communication and decision-making throughout the organization. Political framework leaders use persuasion, negotiation and ultimately coercion to lead, based upon what they want, what they believe they can get, the political lay of the land, as well as interests; while symbolic framework leaders use compelling language and imagery to convey a vision, and as a means to marshal support.
It is said that competitiveness has been lost by countless organizations as a result of more emphasis being placed on structural, political, and symbolic frameworks, instead of human resources. You see, no matter how significant the financial, product and services, technological or facility resources of an organization; in the end, the social systems, which are the people that comprise any entity, and certainly a truism in the world of organization development, are the key inputs of creativity, innovation, effort and ultimately results.
To lead, one must have a destination in mind, and a path to get there. I believe there is a pathway to leadership, and for those leaders who have the courage to discover and honor their gifts and talents, choose to work with a spirit of excellence laced with personal values, while refusing to play organizational games or allow naysayers and detractors to derail them, achieving their leadership potential is possible. From my work, and shared experiences, I would like to suggest that there are ten pathways to leadership greatness, each linked to a leadership skill that whether or not innate, can be learned.
Pathways to Transformational Leadership
Leadership PATH 1… The Roots of Leadership… Knowing and Leading Self
Leadership PATH 2… The Heart of Leadership… Servant Leadership
Leadership PATH 3… The Mind of Leadership… Visionary Leadership
Leadership PATH 4… The Soul of Leadership… Strategic Leadership
Leadership PATH 5… The Spirit of Leadership …Inspirational Leadership
Leadership PATH 6… The Practice of Leadership… Process Management Leadership
Leadership PATH 7… The Intent of Leadership… Focus Leadership
Leadership PATH 8… The Revolution of Leadership… Change Management Leadership Leadership PATH 9…The Revitalization of Leadership …Transformational Leadership Leadership PATH 10…The Hope of Leadership …Legacy Leadership
Through these competencies, each of us has the potential to unleash the leadership greatness within; expand the understanding and practice of the essential leadership tools that effective leaders embody while gaining personal and organizational leadership insights that enable us to model and coach the cornerstones of synergetic leadership to others.
John Maxwell, in his work, The 21 Irrefutable Laws of Leadership, sums it up well in what he calls the "Law of the Lid." Maxwell says that no organization's effectiveness will ever surpass that of the leader, and for those of us who choose to embrace this mindset, it becomes clear, that in the absence of transformational leadership, an organization will merely flounder. Transformational and authentic leadership is the hope for the future, for, without it, organizational chaos will continue to burgeon.
©Dr. Anita Davis-DeFoe, a thought leader, a Leadership and Organization Development Solutionist, an International Social Entrepreneur, Management Consultant Business Development and Quality Management expert, holds an earned doctorate in Organization and Human Development. She has over 20 years of experience motivating, coaching, inspiring and transforming organizations, youth and adults. She has crafted and implemented myriad programs aimed at assisting organizations and people of all ages to discover their inner greatness and unique strengths. The CaribVoice Radio Host is the author of a personal and leadership development curriculum for girls entitled, Soulful One: For Girls on the Pathway to Greatness; and three books, A Woman's Guide to Soulful Living: Seven Keys to Life and Work Success; Tropical Escapes, a novel; and Follow Her Lead: Leadership Lessons For Women As They Journey From the Backroom to the Boardroom.