The Solution Is The Technology- The Traffic Cameras And Other Electronic Detection Devices.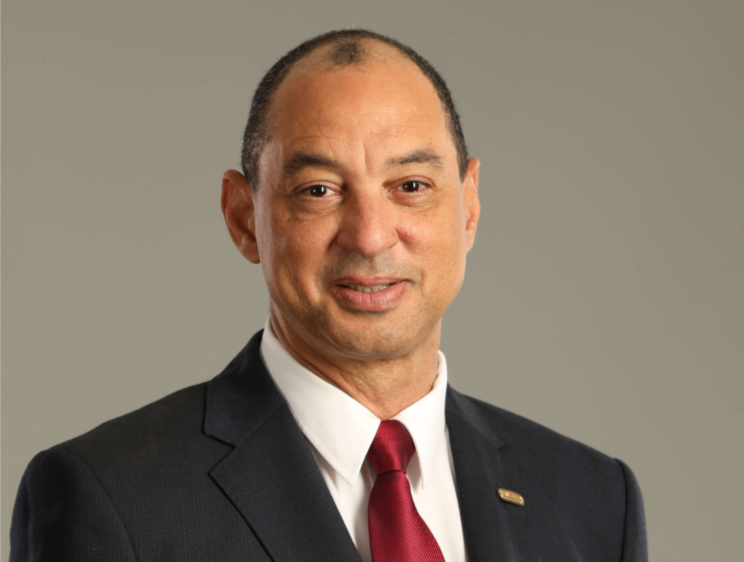 Senator Don Wehby's Contribution To The Debate On The Road Traffic Regulations July 29, 2022
Mr President, I rise to contribute to the debate on the Road Traffic Regulations, 2022. I wholeheartedly support these Regulations. As said before, it has taken a very long time for the Regulations to get to this stage.
I want to commend the Hon. Minister of Transport and Mining Audley Shaw for making this legislation a priority since his appointment earlier this year, with a focus on eliminating indiscipline on our roads. When passed the Regulations will go a long way in restoring law and order on our nation's roads.
Mr President, when I look at what's happening, not just on the roads, but the general behaviour of our citizens, it is clear to me that there is a breakdown of law and order in our society.
Many years ago, 1994 to be precise, then Prime Minister, P.J. Patterson announced the Values and Attitudes programme -a national strategy and programme of action to promote attitudinal change and social renewal. I thought that would have been a good initiative that we could build on to help restore the "good old Jamaican values".
We need to instil positive values and attitudes in our basic schools and in every classroom in Jamaica- Respect for each other. Civics used to be taught in schools. Civics helped young people to learn and utilise the skills, knowledge, and attitudes that will prepare them to be competent and responsible citizens of our country. Civics needs to be reintroduced as a part of the school curriculum to inculcate the characteristics of good citizenship in our children.
Daily I observe the disgraceful behaviour of some road users—the blatant disregard for stop signs, pedestrian crossings, and speed limits. It is at the point of becoming the norm. Drivers with heavily tinted vehicles in contravention of the laws and so often these same vehicles are used to commit serious crimes.
A breakdown in common courtesies when using the roads reflects the current state of the moral fabric of our society. The indiscipline and selfishness have resulted in loss of lives. It has caused grief and pain for many Jamaicans who have lost loved ones in circumstances that could have been avoided.
When the debate on the Regulations was opened last week, Senator Johnson Smith referred to several news headlines about road accidents. Well within the week since there have been several other accidents. One after the other, they continue to depict a picture of the mayhem and carnage on our roads.
• "12-year-old dies in Trelawny motor vehicle crash"- July 26, 2022- Jamaica Observer
• "Another victim succumbs following two-bus collision in St. Ann – July 28,2022- Jamaica Observer
• "Men killed in Mandela Highway crash identified"- July 28, 2022- Jamaica Gleaner
Mr President 483 persons lost their lives in motor vehicle accidents in 2021. In 2020, 412 persons lost their lives and in 2019, 438 Jamaicans were killed in accidents.
Apart from the loss of lives, the economic cost of motor vehicle crashes is significant.
The World Health Organisation estimates that road traffic crashes cost most countries 3% of their gross domestic product.
In 2021, the insurance industry incurred J$14B of Motor Claims, a 10% increase compared to 2020. J$10.9B or 77% of this amount is for physical damage (Own damage and third party) AND $3.2B or 23% is attributed to bodily injury.
As at June 2022, the industry had J$8.5B of Claims. This is a 21% increase compared to the corresponding period in 2021.
Mr. President, it cannot be business as usual. So, I am in full support of these Regulations to overhaul the framework for the use of our nation's roads. To ensure we can go about our daily lives safely.
Mr President, at the same time, we in Parliament can be passing the best laws BUT if they are not enforced, we are wasting our time.
Mr President, I am suggesting that technology can be a useful tool for enforcing the law.
The International Development Bank posted an article on its website which noted that, "Paper-based ticketing systems are not only inefficient, but they represent an opportunity for point-of-service corruption."
Mr President, I believe that the use of technology can create efficiency and effectiveness in traffic enforcement while easing the strain on the security forces and the justice system. Other benefits are an increase in revenue collection and the promotion of transparency by reducing opportunities for corruption.
A study by the London School of Economics and Political Science over the period 1992 to 2016, found that:
(i) speed cameras reduced accidents by between 17 to 39 per cent,
(ii) and fatalities by between 58 to 68 per cent within 500 metres of the cameras.
In countries like the United States and the United Kingdom traffic cameras are located at all major traffic signals to detect offences and tickets are issued to the vehicle owners.
The Jamaica Eye is a strategic initiative that can be used to help restore law and order in our society to apprehend law breakers.
Mr President, I am also pleased that the Traffic Ticketing Management System (TTMS), an E-ticketing system which was piloted in December 2021 and has been showing signs of success. My understanding is that the software was developed through the joint effort of eGov Jamaica, the Ministry of National Security, the Jamaican Constabulary Force's Technology Branch and Public Safety and Traffic Enforcement Branch (PSTEB).
I want to congratulate the government on this initiative. This is an example of how various arms of government can work together for efficiency, productivity and ultimately for the greater good of the country.
We must be realistic about the capabilities of the Jamaica Constabulary Force because it has limited resources. We don't have enough police officers to be at every stop light and intersection.
The solution is the technology- the traffic cameras and other electronic detection devices. We need a data driven traffic law enforcement system. So, we look at what offences are most prevalent across the island and then deploy the technology for the detection and prosecution of these offences. Law breakers must be convinced that if they commit the crime they will be apprehended and punished. How can a person with over 1000 tickets be allowed to operate a motor vehicle?
Mr President, we must fix the broken system. My understanding is that all traffic tickets issued with the devices that support the Traffic Ticketing Management System will be instantly uploaded to the centralised database that is accessible by the JCF, the traffic courts and all other government agencies that depend on accurate, timely traffic ticket information to fulfil their mandates. What is also great is that tickets will be available for payment online within a short time (minutes). This is can be a game changer and I am looking forward to a definitive timeline for the full roll out of the TTMS.
Mr. President, each of us has a responsibility whether as drivers or owners to ensure that our roads are safe. Enforcement is not easy to accomplish in any country, but it works. I recall when the Road Traffic Act was amended in 1999 mandating the wearing of a seatbelt there was a big uproar about the changes.
Just prior to this, a study in 1996 showed that only 21.1% of private motor vehicle drivers and 13.6% of front seat passengers voluntarily wore seatbelts. A cross sectional study was done in 2004 and it showed that seat belts were being used by 81.2% of private motor vehicle drivers and 74.0 % of front seat passengers. This is a positive indication that sustained enforcement will reap success and mind-sets can
and will be changed. What we witnessed here was a cultural transformation, and I am sure these figures are even higher now.
I am confident that law and order will prevail. We must continue to work together as a nation, and we will see the well needed change in road user behaviour.
Thank you, Mr. President.
https://jamaica-gleaner.com/article/news/20220602/jta-head-renews-call-reintroduction-civics-schools
http://www.lse.ac.uk/News/Latest-news-from-LSE/2017/10-October-2017/Speed-cameras-reduce-roadaccidents-and-traffic-deaths-according-to-new-study
West Indian Medical Journal. Volume 55. No. 5. Mona October 2006
What Does Fabius Maximus Have To Do With The Chatbot Battle Between Microsoft Corp. And Google?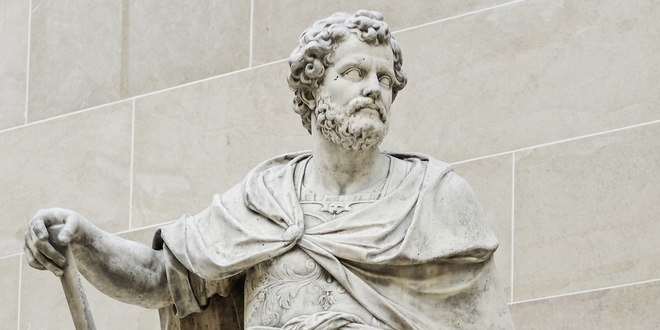 In 217 BC, the Roman dictator Fabius Maximus conceived a novel strategy in the war with Carthage. His opponent, Hannibal, had won several devastating battles, and the Roman people were ready to try something different.
Fabius knew Hannibal liked to fight and had the military power to do so effectively. Instead of meeting Carthage head on, Fabius studiously avoided large confrontations. He sent small attack units to bait Carthaginian troops into unfavorable situations and then wage havoc by destroying their food supply or by simply finding ways to prolong Carthage's march. That ended up costing Hannibal's large army far more in resources than it did Rome.
They didn't have chatbots in 217 BC, but there are parallels with today's battle between Microsoft Corp. and Google.
The search war has never been much of a competition between the two companies, but it's a profitable one. Executing a web search is fairly cheap, and the ads account for most of Google's $283 billion in annual revenue. Microsoft managed to turn a profit on Bing, too, more than seven years ago, despite its tiny market share.
Alphabet Inc.'s Google stands to lose a lot more if there were a fundamental shift in how people search for things on the internet. That shift isn't a given. Developing a competent, reliable chatbot is expensive. Potentially even more costly is the ongoing expense of people interacting with the product.
The computational demands of generative artificial intelligence are exorbitantly high. An analysis of open-source software similar to what drives Bing's chatbot or Google Bard estimates the cost of a query at 11¢, according to Alan Ritter, a computing professor at Georgia Tech.
What exactly it costs Google or Microsoft is a secret. They have their own cloud infrastructures that can be optimized to work more efficiently with their proprietary chatbots, said Ritter, who studies natural language processing.
Sam Altman, a Microsoft ally who runs the startup behind ChatGPT, has only said it's "probably single-digits cents per chat." Morgan Stanley estimated the cost of a ChatGPT query at a more palatable 2¢. Even that is a steep premium to a traditional web search, which can be done for a fraction of a penny, Ritter said.
Perhaps a chatbot becomes so accurate that Google or Microsoft will be able to justify a substantial increase in advertising rates. That hasn't happened.
If every web search were to suddenly switch to a chatbot conversation tomorrow, Bing's margins would suffer, but Alphabet's would take an absolute beating. Even in a scenario where Google appears to win, it actually loses.
This is where the Fabian strategy comes into play. For more than a decade, Microsoft's Bing has run a traditional battle plan on Google, with paltry results. Now the hype around Microsoft's chatbot is ratcheting up pressure on Google to match it — likely at a great cost to the company.
Meanwhile, the Bing chatbot is only available to a limited number of people — there's still a wait list — and in a limited way — on a search engine few people use, within a similarly unpopular Microsoft web browser or in an update rolling out to Windows 11.
A creative interpretation of the strategy is that Microsoft isn't competing to be the No. 1 search engine but that it's attempting to reimagine aspects of search in a way that's less lucrative for everyone — effectively luring Google into little skirmishes it won't win. The question is whether Google engages. It has said it'll release its own chatbot but hasn't committed to building it into search results in the way Microsoft has.
It sure sounds like Microsoft Chief Executive Officer Satya Nadella hopes Google takes the bait, though.
"They're the 800-pound gorilla, And I hope that, with our innovation, they will definitely want to come out and show that they can dance. And I want people to know that we made them dance."  said Nadella in an interview with the Verge.
Mark Milian mmilian@bloomberg.net