Are You Running a Hustle or a Business?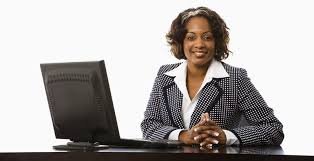 According to research conducted by the Mona School of business and the Private Sector Organisation of Jamaica (PSOJ), the vast majority of Jamaican MSME businesses were never started with the goal of building long term wealth for the business owners. These businesses invariably were started as a "hustle" to provide for the daily financial needs of the owners and family.
Very often the hustle grows to the point where it begins to look like a business but is still operated by the owner as a hustle. The entire operation is run out of a "shoe box", every decision is made by the owner, and people are employed based on their willingness to carry out the dictates of the owner. The company's bank accounts and that of the owner are one and the same. Invariable the accounting and financial systems and reporting are not in place and the owner has no real interest in putting one in place and this can be for any number of reasons, legal and illegal.
We can look around us and see hundreds of hustles masquerading as businesses running like this.
Many of these business owners are too busy responding to today's events rather than planning to be in control of what will happen for them tomorrow. As a direct result if this no long term plans are put in place to see to the long term development of the business.
One writer Tito Philips Jnr, who describes himself on his blog as an unusual Nigerian that is MAD – Making A Difference, suggests that the daily pressure and need to do whatever you can to keep the business going is what he calls Hustlepreneurship – doing business. At the other end is the desire [want] to build your business into something great; this he refers to as Entrepreneurship –building business.
Someone once said that every business is a hustle no matter what the size run by professional hustlers.
This writer agrees with Tito Philips Jnr when he says that "hustlepreneurship is all about focusing on the NOW, TODAY, SHORT TERM and forgetting or neglecting the future, tomorrow and long term".
He goes on to say that "If you only focus on today as an entrepreneur, your business will not live to see tomorrow. This is what I call the most deadly trap of business; being caught up in doing business –hustlepreneurship. Many entrepreneurs are not aware of this fact and that's why their businesses suffer. Ironically, many are aware of this fact and yet their businesses still suffer".
The interesting thing is that often times these hustles become so successful that even the owner is surprised at the size of hustle like the business they now have.
Getting these business owners to formalize their operations and put in place proper and formalized systems and procedures, including the hiring of professionals is one the hardest thing to do.
Trust becomes a very important factor for these owners. For many, people are after their money and so this must be guarded at all costs.
There is no interest in exploiting new business opportunities simply because the owner will not be able to personally manage this growth so the business is stifled.
Offers to buy the hustle are entertained but hardly ever consummated as the real assets of the hustle are hard to identify and actual ownership is shrouded in mystery and intrigue.
Due diligence is not possible as there is insufficient documentation on the performance of the business.
For many hustles, the intellectual properties such as the operating name and brand are not properly registered and the graphical brand representation is not clear. Often times the main brand name used will have various representations.
When the owner dies the hustle invariable dies. Attempts to continue the hustle by family members are very difficult as the system and tactics used were unique to the owner who never documented them or took the time to mentor a successor.
On the other hand when you're running and building a real business, you are focused on building real assets that will serve you and the business long after you have slowed down, retired or passed on. In building and running a business, you're doing things that will eventually generate time or money after you stop doing them. In other words, today's efforts bring you fruit tomorrow–not just today.
The truth is that many of the most successful business you will find around the world were built initially on a hustle, but once they got it up and running they quickly moved to ensure the long term success and survival by transforming to a formal business structure.
According to Tito Philips Jnr, "hustlepreneurship alone is not all that it takes to succeed in business. It is a necessary element of business success, but certainly not the ONLY element. I have met so many entrepreneurs who hustle their hearts out in business and yet they still struggle with their business. It is true you need to take action, work, execute and hustle to do business; but equally true is the fact that you should dream, plan, strategize and create structures to build your business".
So Are You Running a Hustle or a Business? Chances are you may be doing a fair bit of both.
Try this quick test. Tick the items on this list that you are focused on each day.
Key Business Building Elements:
• Strategic Planning
• Strategic Execution
• Strategic Marketing
• Creating a powerful brand
• Creating a corporate culture/business DNA
• Creating operational processes/structures
• Developing competitive strategy
• Developing innovative products/services
• Developing your people/employees
• Delivering excellent customer services
• Forming strategic partnerships/alliance
• Improving existing products/services
• Launching new products/services
• Research and development
The things that take up the greater percentage of your time and effort could very well be the key indicator of what you are really doing. If you aren't doing these things then you may very well be running a hustle.BM
Our Vision Is To Increase Viewership By Allowing Content To Be Broadcast On A Combination Of Traditional Media That Doesn't Require Any Premium Service Or Premium Access.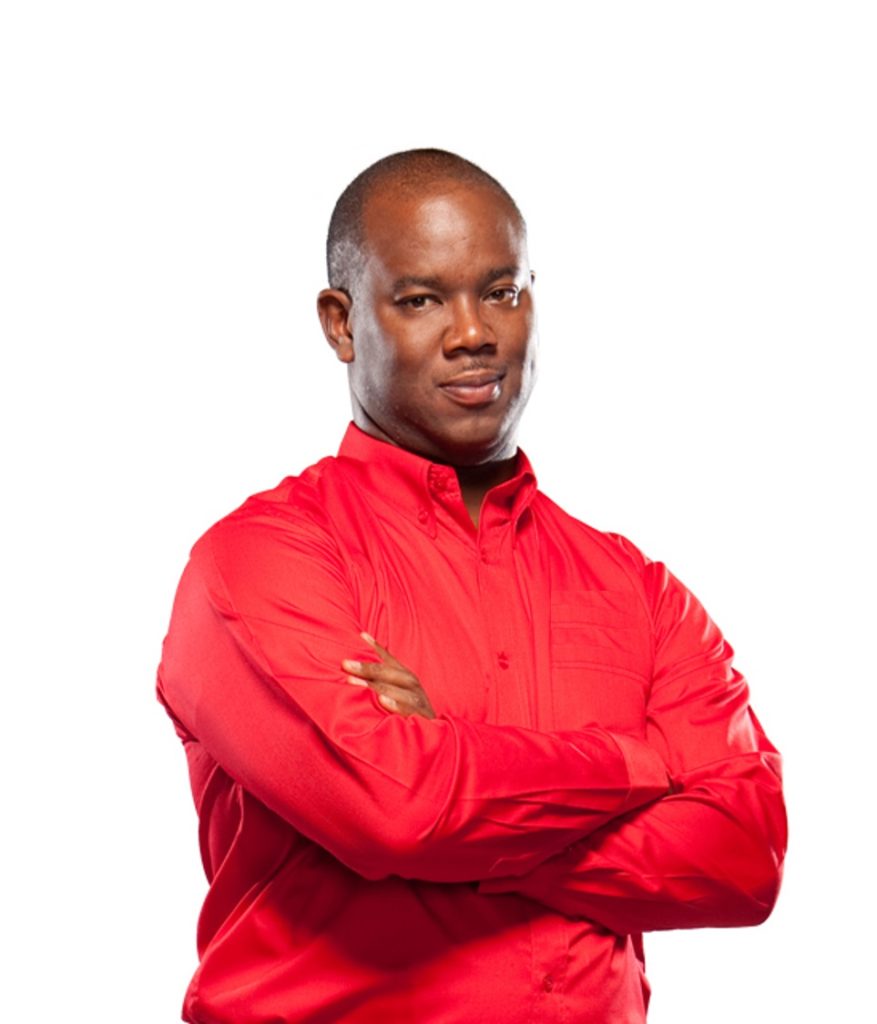 This Emphasis On Expanding The Availability Of The Product Was Key To O Ur Successful Bid To Secure The Highly Coveted Rights.
"What our vision is, is to distribute and present that content in ways that it hasn't been done in previous times to a much wider audience. So, by way of example, when I say that I mean that, you know, content like the Premier League and other premium content like that has only been available to a smaller percentage of the market, not the wide market, because of how it was broadcast. Our vision is to increase that viewership by allowing it to be broadcast on a combination of traditional media. By broadcasting on traditional media that doesn't require any premium service or premium access as well as on premium services.
In addition to that, you know, we are building our own digital media offering and our own architecture behind that. So, the way that we will offer it to the public, We think will not only drive uptake in digital media, but also drive the audience on digital media.
"We believe VertiCast is ideally suited to show Premier League matches across the Caribbean and fans will benefit from VertiCast's broad distribution plan across multiple platforms. VertiCast will help us to maximise reach and viewership and to further grow the Premier League fan-base in the region." Paul Molnar, Premier League Chief Media Officer
We're definitely not moving away from pay-TV or our premium services. What we're looking to do is compliment the way it's done currently. So, we just think that combination of traditional media alongside pay-TV, cable and trying and structuring a way on digital media that allows for the average person to view the Premier League and you know that doesn't take place as much as it should right now. And we think we have come up with some ways that we can do that. We have certain dynamics here in the market that precludes us from broadcasting it or making returns on it like they do in the UK or in Europe or the US, right? We don't quite have the distribution infrastructure that they have there. We don't quite have the economy that they have there. We don't have the fanatical fan base that they have there. So, you know, we have figured out ways that we think we could enhance what's currently being done.
"VertiCast is a vertically integrated media company that will incorporate broadcast across all media platforms into multiple markets in the Caribbean. A regional media entity with the intention to broadcasting over traditional media, cable television and digital media via streaming and mobile via partnerships and on its own channels."
Within the media industry as you know, everything is founded on strong content. Obviously, the ways of distribution have diversified and increased over time. But the first step is always to make sure you have the right content. The announcement we made this week about the Premier League rights is a step in the direction for us to make sure that we first have the, you know, the most in-demand content.
I think for too many years, we have been looking at broadcasts in silos. That is, you know, there is free to air and then separately there is pay TVs that's cable and then separately there is radio and then separately there is digital media, right. And, as you said, a lot of the traditional media or even the cable media has been reluctant to get into the digital media. How am I going to make a return on that in isolation? Our view is that you can't do it in isolation. You have to treat it almost as a convergence of media, and how do you make one compliment the other? And that is our approach. Our approach is that we're not going to operate in silos. We're going to seek to have traditional media benefit off of digital media, and vice versa digital media benefit from traditional media.
A major emphasis of ours is going to be to continue working with local producers, the IPPs (Intellectual Property Producers) around the region, and when I say work with them, it doesn't mean you know, we say to you okay, come in and present your content that will decide if we show it or not, or we're going to rent your airtime. A major emphasis of ours is going to be IPPs typically don't have enough production resources to really complete their content packages.
What we will do is we will work with a lot of the IPPs by providing them with certain resources that they can then utilise to complete their productions and content packages. So that it becomes a certain quality that then can be broadcast on our platforms. So, so we will spend a lot of time working to curate local content and helping producers to curate local content."
VertiCast is aiming to serve content to a market of nearly 45 million people in over 26 countries including the English-speaking Caribbean, the Dominican Republic, and parts of South America. The multi-platform company has reportedly secured support from major content providers which the company will rollout over the next couple of weeks.
Oliver McIntosh President And CEO VertiCast Media Group Ltd
Source: https://www.guardian.co.tt/news/verticast-scores-with-6.2.1474802.b89743134b