Do 18 to 34-year-old's Care About Feel Good Marketing?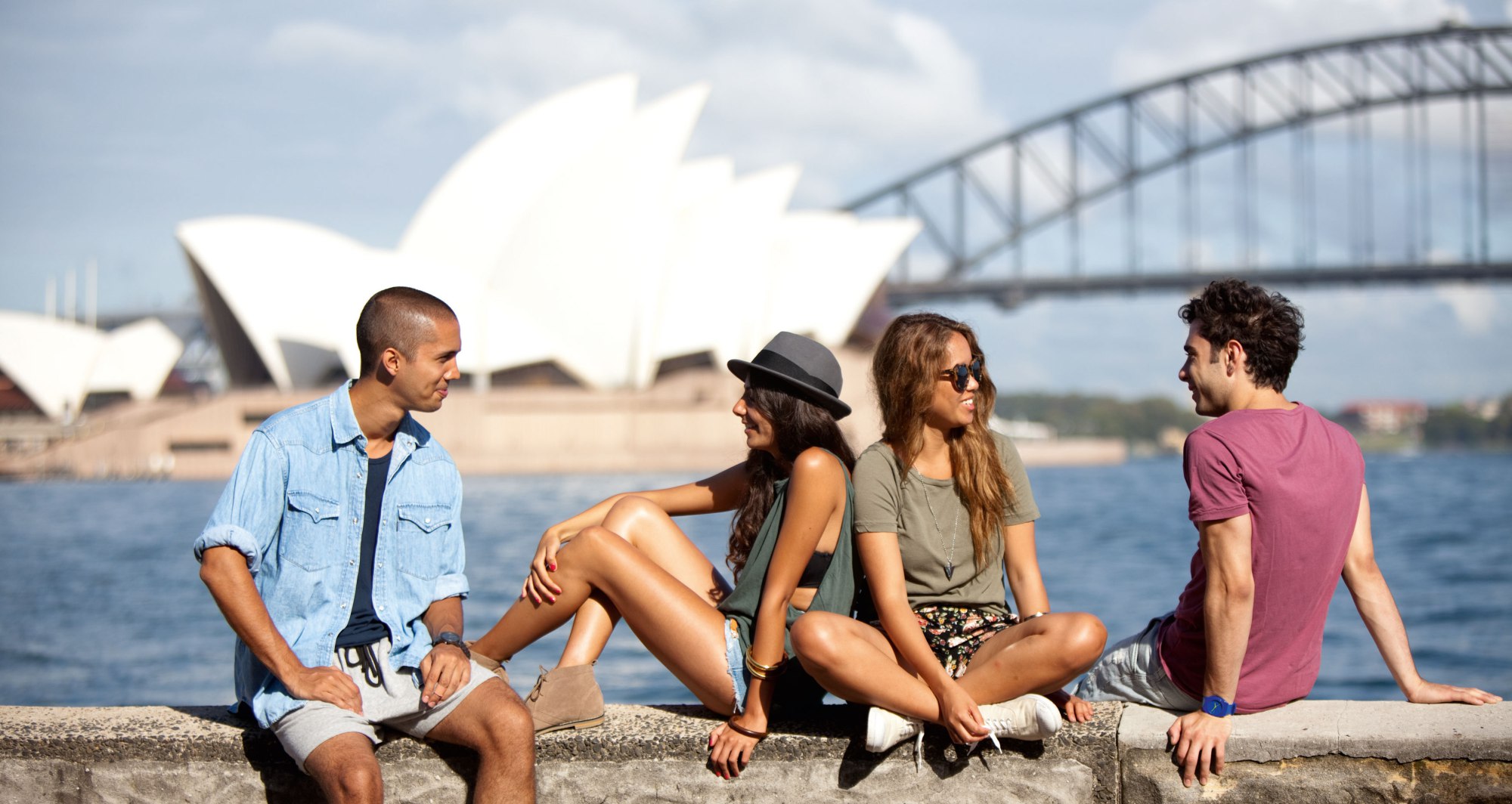 It is a common practice for both television stations in Jamaica to carry product promotion features in their morning shows. In most cases, the promotion is formatted as a regular interview feature with some incorporating product displays and demonstrations. On a general level it is a good idea to get one's brand and product integrated in the morning shows the way it is done. On the other hand, I have serious doubt that the intended effect of the promotions is generally realized.
A regular approach of the brand representatives is to overwhelm the interviewer and by extension television audience with their knowledge of the product. They make very strong points about what the products can do and how they are used. Very little is said about who the product is intended for and the precise problems that are being uniquely solved for this target market. Interestingly this has been the approach to product promotion in Jamaica for last thirty years.
The fact is, things and times have changed. There is presently an 18 to 34-year-old cohort that are behaving in ways distinctly different from that same age demography twenty years ago. Not only are they the largest generation by population size, which has tremendous influence on their role as leading consumers today, but the environment in which they were raised has cultivated an entirely new approach to their values and way of life.
These 783,000 individuals grew up in an age of technology and global connections. They have an unlimited access to diverse knowledge, ideas and experiences. What is the relevance of this to the point of how products should be promoted to them? It matters in that this is a generation of ideas and personal choice. This generation of individuals is demonstrably independent and assertive. They relish making their own decisions and customizing things to suit their values, and desires.
Local companies seem not to be taking note of the emergence of this highly influential consumer group. If they have, then their marketing strategies do not confirm it. It is very important that local marketers move quickly to acquaint themselves with their behaviour and interests. All this must take place in the context of the huge role that the Internet and social media play in their lives making them primarily about social status and sharing their personal information with others.
Given the emergence of this new generation of consumers, brands can no longer be just about creating a positive brand experience. They must create a positive and shareable brand experience that facilitates the social sharing of their consumers. This means brands need to give consumers a platform to spread the word about their products. This is particularly so since the new generation of consumers have a network size that is as much as 4 times that of any generation before them.
This takes me to my initial point based on my observation of how product promotions are being done with the focus being on what the product is and what it can do. This new 18 – 34 year-olds seem to be deeply rooted in internal feelings. They are big on feelings relating to such values as loyalty, happiness and authenticity. Their motivation to do things is based on how it will make them feel rather than what the product can do.
A new Guinness international campaign appears to get it right as it seems to be directed at the viewers' emotions in their feel-good "friendship" television commercial. This 60-second spot feature six friends playing wheel chair basketball. A twist at the end reveals that only one of them actually needs the wheel chair while his friends all get up from their wheel chairs and walk to a bar for a post basketball stout. The commercial inspires the loyalty and enjoyment of friendship with and added value Guinness stout.
Rather than telling the audience what their product is, Guinness captures an intimate moment between friends while being sure to keep their product at the center of it all. There is clear evidence that this approach of marketing to emotion was a great success with the spot receiving over 7 million views on YouTube in a month. The lesson here is, get this generation to feel good and they will want to share your brand with everyone they know. That's marketing that feels good and goes viral.BM
By Ronald Sutherland
Pathways to Transformational Leadership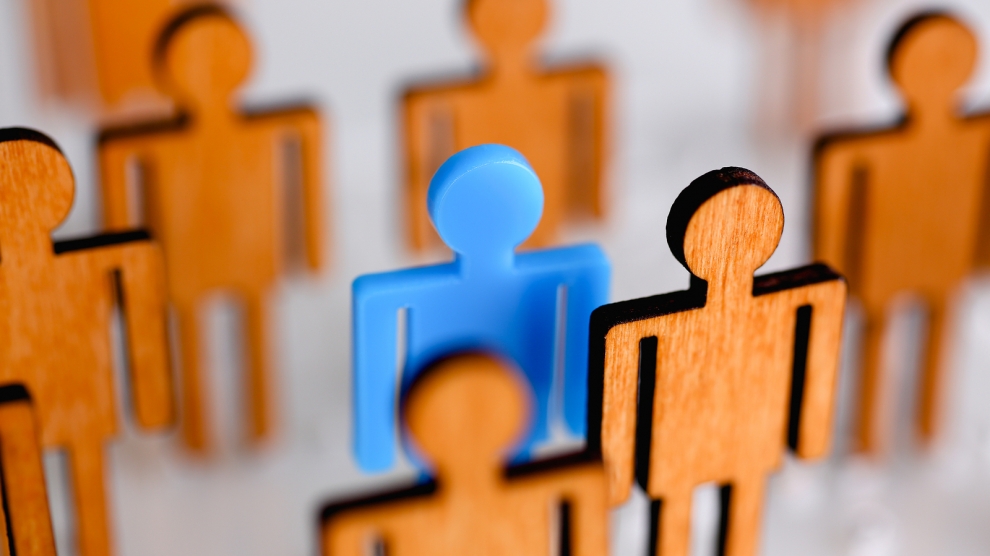 Leadership is a mysterious blend of managerial acumen, strategic vision, operational efficiency, performance management, tactical planning, emotional intelligence, and the capacity to inspire others to marshal all of their abilities in support of a common mission. Leadership is the nourishing ingredient that can ignite an organization to flourish or stifle to the point that it languishes in a sea of mediocrity. Characteristics attributed to effective 21st-century leaders are skills like:
 The creation of an organizational vision such that people share it and work tirelessly to bring it to fruition, or;
 Fostering communication networks and a culture that breeds trust, confidence, and commitment, or maybe;
 Stirring personal motivation so that people exert deliberate effort to achieve organizational goals, or what about;
 Building teams that tap into synergy, interdependence and performance excellence, and;
 Understanding that organizations are social systems which require tapping into emotional intelligence; or perhaps,
 Making calculated risks within the framework of an overall organizational strategy, and
 Nurturing strategic collaborative relationships that support organizational goals and function as a catalyst for creating opportunities for goal achievement.
Leadership and management of organizations have shifted from transactional functioning, the old "step and fetch it" mentality; to an essential need for transformational cultures that fully engage and encourage the participation of workers at all levels. No longer can performance excellence be achieved in autocratic climates, with orders and assignments dished out without any consideration for the motivations, interests or personality of the individual holding the plate.
In simplistic terms, phenomenal leaders choose, create, communicate, collaborate, convince, coach, calibrate, cause, and calculate, always mindful that leadership is not a system. While certainly, a leader must be intimately acquainted with management theory and its practice, becoming a leader by practice and not merely by position, results from no standard recipe. Impactful leaders are as memorable as are the results they foster are monumental; the path to this pinnacle for everyone is uniquely their own.
Generally, leaders convey five basic leadership personality styles; destructor, procrastinator, caretaker, preparer or accomplisher as they are challenged on a daily basis by four major factors in leadership; personal leadership savvy, the individuality of the followers, the situation and inherent communication networks throughout the organization. This is the case no matter if the organization is corporate, non-profit or faith-based.
Leadership perspectives commonly reflect a structural, human resource, political, or symbolic framework. Structural framework leaders rely heavily on structure, strategy, environment, implementation, experimentation, and adaptation; typically focused on positions and duties as detailed on the organizational chart. Human Resource framework leaders focus on engaging staff, being accessible and visible, sharing information, increasing participation, and spiraling communication and decision-making throughout the organization. Political framework leaders use persuasion, negotiation and ultimately coercion to lead, based upon what they want, what they believe they can get, the political lay of the land, as well as interests; while symbolic framework leaders use compelling language and imagery to convey a vision, and as a means to marshal support.
It is said that competitiveness has been lost by countless organizations as a result of more emphasis being placed on structural, political, and symbolic frameworks, instead of human resources. You see, no matter how significant the financial, product and services, technological or facility resources of an organization; in the end, the social systems, which are the people that comprise any entity, and certainly a truism in the world of organization development, are the key inputs of creativity, innovation, effort and ultimately results.
To lead, one must have a destination in mind, and a path to get there. I believe there is a pathway to leadership, and for those leaders who have the courage to discover and honor their gifts and talents, choose to work with a spirit of excellence laced with personal values, while refusing to play organizational games or allow naysayers and detractors to derail them, achieving their leadership potential is possible. From my work, and shared experiences, I would like to suggest that there are ten pathways to leadership greatness, each linked to a leadership skill that whether or not innate, can be learned.
Pathways to Transformational Leadership
Leadership PATH 1… The Roots of Leadership… Knowing and Leading Self
Leadership PATH 2… The Heart of Leadership… Servant Leadership
Leadership PATH 3… The Mind of Leadership… Visionary Leadership
Leadership PATH 4… The Soul of Leadership… Strategic Leadership
Leadership PATH 5… The Spirit of Leadership …Inspirational Leadership
Leadership PATH 6… The Practice of Leadership… Process Management Leadership
Leadership PATH 7… The Intent of Leadership… Focus Leadership
Leadership PATH 8… The Revolution of Leadership… Change Management Leadership Leadership PATH 9…The Revitalization of Leadership …Transformational Leadership Leadership PATH 10…The Hope of Leadership …Legacy Leadership
Through these competencies, each of us has the potential to unleash the leadership greatness within; expand the understanding and practice of the essential leadership tools that effective leaders embody while gaining personal and organizational leadership insights that enable us to model and coach the cornerstones of synergetic leadership to others.
John Maxwell, in his work, The 21 Irrefutable Laws of Leadership, sums it up well in what he calls the "Law of the Lid." Maxwell says that no organization's effectiveness will ever surpass that of the leader, and for those of us who choose to embrace this mindset, it becomes clear, that in the absence of transformational leadership, an organization will merely flounder. Transformational and authentic leadership is the hope for the future, for, without it, organizational chaos will continue to burgeon.
©Dr. Anita Davis-DeFoe, a thought leader, a Leadership and Organization Development Solutionist, an International Social Entrepreneur, Management Consultant Business Development and Quality Management expert, holds an earned doctorate in Organization and Human Development. She has over 20 years of experience motivating, coaching, inspiring and transforming organizations, youth and adults. She has crafted and implemented myriad programs aimed at assisting organizations and people of all ages to discover their inner greatness and unique strengths. The CaribVoice Radio Host is the author of a personal and leadership development curriculum for girls entitled, Soulful One: For Girls on the Pathway to Greatness; and three books, A Woman's Guide to Soulful Living: Seven Keys to Life and Work Success; Tropical Escapes, a novel; and Follow Her Lead: Leadership Lessons For Women As They Journey From the Backroom to the Boardroom.