Do 18 to 34-year-old's Care About Feel Good Marketing?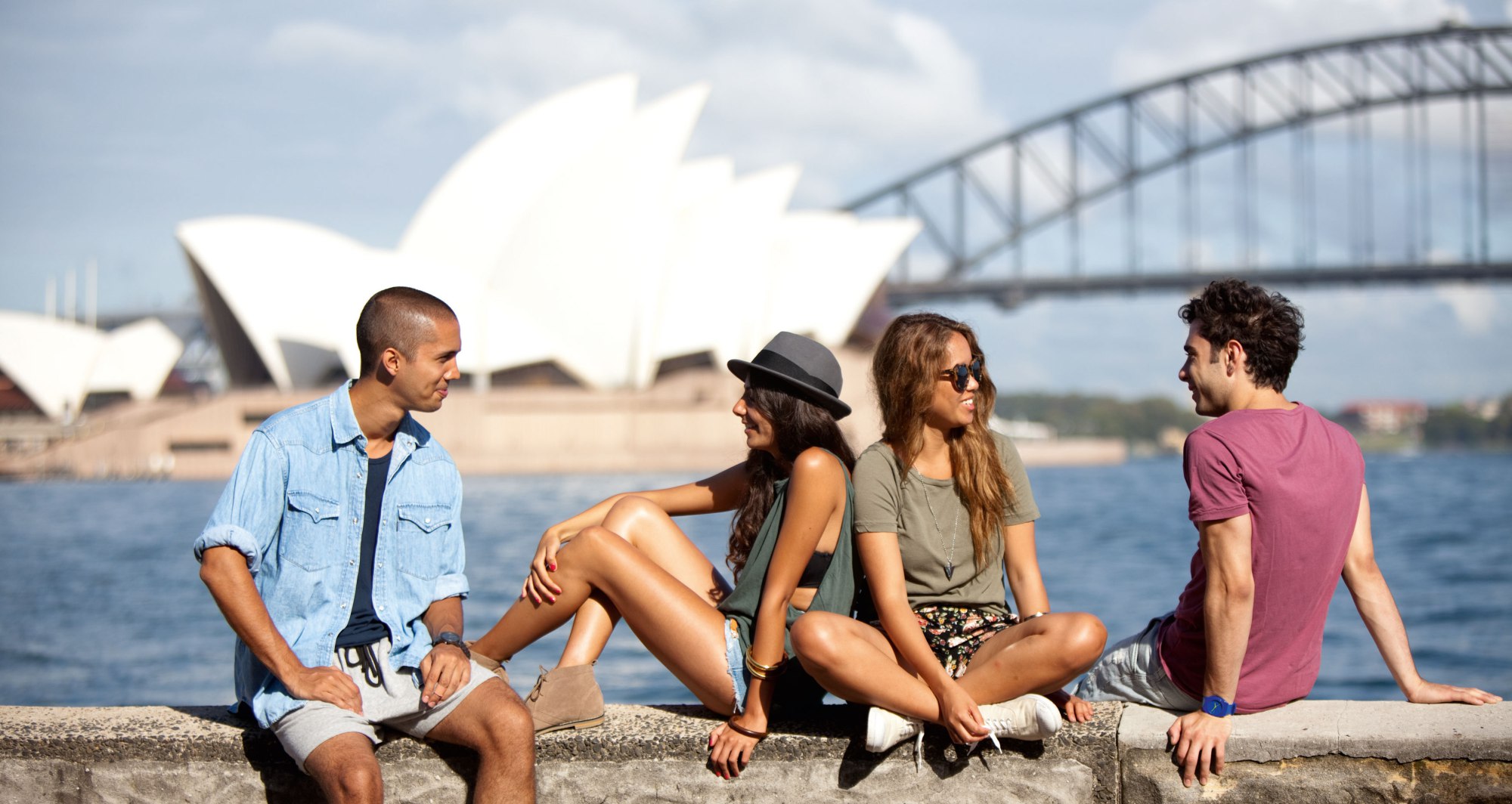 It is a common practice for both television stations in Jamaica to carry product promotion features in their morning shows. In most cases, the promotion is formatted as a regular interview feature with some incorporating product displays and demonstrations. On a general level it is a good idea to get one's brand and product integrated in the morning shows the way it is done. On the other hand, I have serious doubt that the intended effect of the promotions is generally realized.
A regular approach of the brand representatives is to overwhelm the interviewer and by extension television audience with their knowledge of the product. They make very strong points about what the products can do and how they are used. Very little is said about who the product is intended for and the precise problems that are being uniquely solved for this target market. Interestingly this has been the approach to product promotion in Jamaica for last thirty years.
The fact is, things and times have changed. There is presently an 18 to 34-year-old cohort that are behaving in ways distinctly different from that same age demography twenty years ago. Not only are they the largest generation by population size, which has tremendous influence on their role as leading consumers today, but the environment in which they were raised has cultivated an entirely new approach to their values and way of life.
These 783,000 individuals grew up in an age of technology and global connections. They have an unlimited access to diverse knowledge, ideas and experiences. What is the relevance of this to the point of how products should be promoted to them? It matters in that this is a generation of ideas and personal choice. This generation of individuals is demonstrably independent and assertive. They relish making their own decisions and customizing things to suit their values, and desires.
Local companies seem not to be taking note of the emergence of this highly influential consumer group. If they have, then their marketing strategies do not confirm it. It is very important that local marketers move quickly to acquaint themselves with their behaviour and interests. All this must take place in the context of the huge role that the Internet and social media play in their lives making them primarily about social status and sharing their personal information with others.
Given the emergence of this new generation of consumers, brands can no longer be just about creating a positive brand experience. They must create a positive and shareable brand experience that facilitates the social sharing of their consumers. This means brands need to give consumers a platform to spread the word about their products. This is particularly so since the new generation of consumers have a network size that is as much as 4 times that of any generation before them.
This takes me to my initial point based on my observation of how product promotions are being done with the focus being on what the product is and what it can do. This new 18 – 34 year-olds seem to be deeply rooted in internal feelings. They are big on feelings relating to such values as loyalty, happiness and authenticity. Their motivation to do things is based on how it will make them feel rather than what the product can do.
A new Guinness international campaign appears to get it right as it seems to be directed at the viewers' emotions in their feel-good "friendship" television commercial. This 60-second spot feature six friends playing wheel chair basketball. A twist at the end reveals that only one of them actually needs the wheel chair while his friends all get up from their wheel chairs and walk to a bar for a post basketball stout. The commercial inspires the loyalty and enjoyment of friendship with and added value Guinness stout.
Rather than telling the audience what their product is, Guinness captures an intimate moment between friends while being sure to keep their product at the center of it all. There is clear evidence that this approach of marketing to emotion was a great success with the spot receiving over 7 million views on YouTube in a month. The lesson here is, get this generation to feel good and they will want to share your brand with everyone they know. That's marketing that feels good and goes viral.BM
By Ronald Sutherland
What Does Fabius Maximus Have To Do With The Chatbot Battle Between Microsoft Corp. And Google?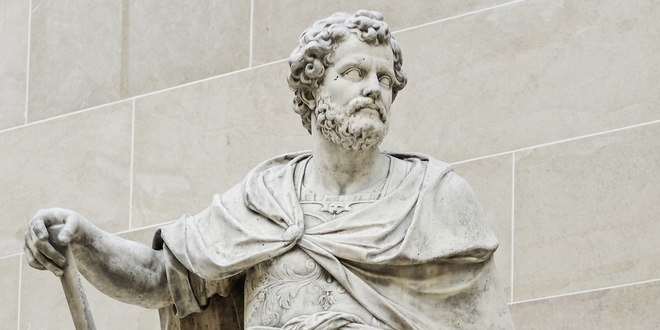 In 217 BC, the Roman dictator Fabius Maximus conceived a novel strategy in the war with Carthage. His opponent, Hannibal, had won several devastating battles, and the Roman people were ready to try something different.
Fabius knew Hannibal liked to fight and had the military power to do so effectively. Instead of meeting Carthage head on, Fabius studiously avoided large confrontations. He sent small attack units to bait Carthaginian troops into unfavorable situations and then wage havoc by destroying their food supply or by simply finding ways to prolong Carthage's march. That ended up costing Hannibal's large army far more in resources than it did Rome.
They didn't have chatbots in 217 BC, but there are parallels with today's battle between Microsoft Corp. and Google.
The search war has never been much of a competition between the two companies, but it's a profitable one. Executing a web search is fairly cheap, and the ads account for most of Google's $283 billion in annual revenue. Microsoft managed to turn a profit on Bing, too, more than seven years ago, despite its tiny market share.
Alphabet Inc.'s Google stands to lose a lot more if there were a fundamental shift in how people search for things on the internet. That shift isn't a given. Developing a competent, reliable chatbot is expensive. Potentially even more costly is the ongoing expense of people interacting with the product.
The computational demands of generative artificial intelligence are exorbitantly high. An analysis of open-source software similar to what drives Bing's chatbot or Google Bard estimates the cost of a query at 11¢, according to Alan Ritter, a computing professor at Georgia Tech.
What exactly it costs Google or Microsoft is a secret. They have their own cloud infrastructures that can be optimized to work more efficiently with their proprietary chatbots, said Ritter, who studies natural language processing.
Sam Altman, a Microsoft ally who runs the startup behind ChatGPT, has only said it's "probably single-digits cents per chat." Morgan Stanley estimated the cost of a ChatGPT query at a more palatable 2¢. Even that is a steep premium to a traditional web search, which can be done for a fraction of a penny, Ritter said.
Perhaps a chatbot becomes so accurate that Google or Microsoft will be able to justify a substantial increase in advertising rates. That hasn't happened.
If every web search were to suddenly switch to a chatbot conversation tomorrow, Bing's margins would suffer, but Alphabet's would take an absolute beating. Even in a scenario where Google appears to win, it actually loses.
This is where the Fabian strategy comes into play. For more than a decade, Microsoft's Bing has run a traditional battle plan on Google, with paltry results. Now the hype around Microsoft's chatbot is ratcheting up pressure on Google to match it — likely at a great cost to the company.
Meanwhile, the Bing chatbot is only available to a limited number of people — there's still a wait list — and in a limited way — on a search engine few people use, within a similarly unpopular Microsoft web browser or in an update rolling out to Windows 11.
A creative interpretation of the strategy is that Microsoft isn't competing to be the No. 1 search engine but that it's attempting to reimagine aspects of search in a way that's less lucrative for everyone — effectively luring Google into little skirmishes it won't win. The question is whether Google engages. It has said it'll release its own chatbot but hasn't committed to building it into search results in the way Microsoft has.
It sure sounds like Microsoft Chief Executive Officer Satya Nadella hopes Google takes the bait, though.
"They're the 800-pound gorilla, And I hope that, with our innovation, they will definitely want to come out and show that they can dance. And I want people to know that we made them dance."  said Nadella in an interview with the Verge.
Mark Milian mmilian@bloomberg.net