Jamaica to host international Conference on Inclusive Insurance in October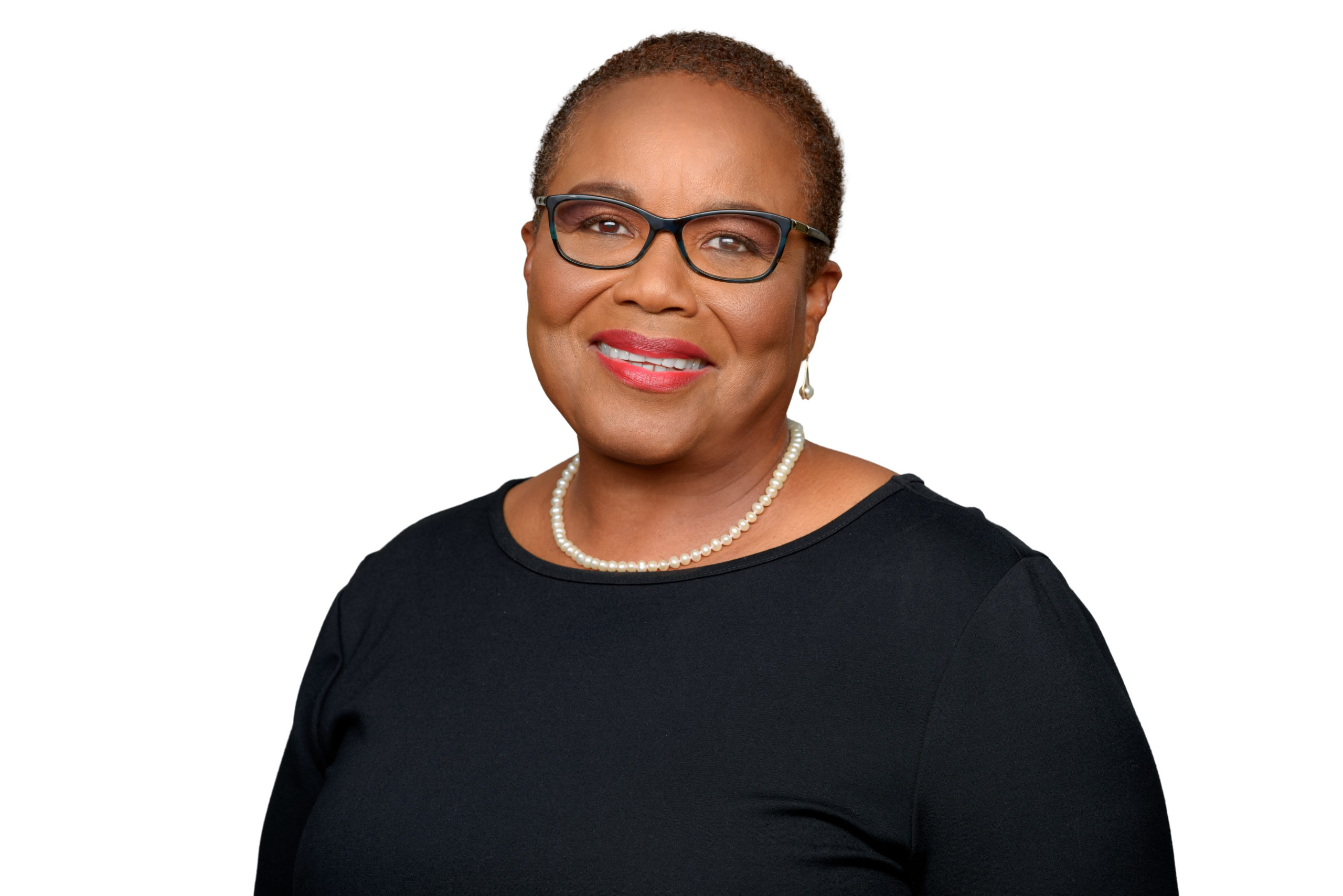 Jamaica will be the host to the International Conference on Inclusive Insurance (ICII) scheduled to take place 24 th  to the 28 th  of October 2022 at the Jamaica Pegasus Hotel. The hybrid Conference is being hosted by the Insurance Association of Jamaica in partnership with the Munich Re Foundation and the Microinsurance Network. It will attract over 400 international delegates from over 50 countries.
President of the Insurance Association of Jamaica, (IAJ) Sharon Donaldson stated that it is the first time in 20 years that the conference is being held in the Caribbean and Jamaica is extremely proud to be the host country.
The conference will provide a platform for stakeholders to present and discuss issues, policies, and state-of-the-art solutions for efficient, sustainable, and inclusive insurance products; and promote the development and proliferation of good-value insurance for emerging economies. It also aims to enhance awareness of the demand for insurance in the low-income segment and its potential.
According to Donaldson many countries have large informal sectors which face a range of challenges, including the death of a breadwinner, precarious traditional livelihoods, compromised food security and damage to homes and infrastructure due to the climate crisis. Also citing the devastating effects of the COVID-19 pandemic, which has affected children's education and caused many small businesses to close their doors, she said "many low-income groups are often unaware of steps they can take to protect themselves financially. The insurance industry has a critical role to play to provide innovative insurance and financial products and education geared to these groups" she said.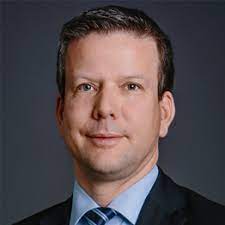 Dirk Reinhard, Vice Chair, Munich Re Foundation and Chairman of the Steering Committee of the ICII 2022 said that risk management including insurance plays a key role to achieve the Sustainable Development Goals.
"Recent floods, droughts and wildfires have shown that climate change threatens the livelihood of billions of people that do not have access to affordable safety nets. Small island states are particularly vulnerable which is why we are very honored that IAJ is hosting this year's International Conference on Inclusive Insurance in Jamaica and for the first time in the Caribbean. How to reach scale in small countries will be among the key topics that will be discussed at this conference," Reinhard stated.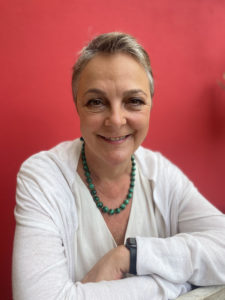 Katharine Pulvermacher, Executive Director of the Microinsurance Network, said: "Insurance has the potential to make a significant and enduring contribution to public policy goals and to closing the global people protection gap. Only a tiny fraction of emerging customers and small-scale producers around the world have insurance of any kind, even for smaller, more frequent risks that can have a devastating effect on their economic well-being. This presents a clear opportunity for the insurance sector – one that we conservatively estimate to be worth at least USD 66 billion per year, increasing as the resilience of the people and producers insured flourishes over time. We are delighted to partner again with the Munich Re Foundation and the Insurance Association of Jamaica for this impactful event to support the development of sustainable, inclusive insurance."
Apart from insurance industry representatives, business persons, development partners, multilateral agencies, technology companies, academia, other policy experts and media are also encouraged to attend.
About Munich Re Foundation
The Munich Re Foundation based in Germany uses their knowledge of risk for the service of humanity. Their main aim is to prepare people to cope with risk and to improve their living conditions.
About the Microinsurance Network 
The Microinsurance Network is the global multi-stakeholder platform for professionals and organisations that are committed to making insurance inclusive. Membership-based, we bring together diverse stakeholders from across the value chain who share our vision of a world where people of all income levels are more resilient and less vulnerable to daily and catastrophic risks. We encourage peer-to-peer exchange and learning, facilitate the generation of knowledge and research, and act as advocates, promoting the role that effective risk management tools, including insurance, play in supporting the broader development agenda.
Local Entrepreneurs Share Lessons In Growing And Strengthening Youth Entrepreneurship At MSBM's Conference July 10-12, 2019

Kingston, Jamaica -July 6, 2019: Young entrepreneurs will get the opportunity to garner further knowledge on how to grow and strengthen their business during the Mona School of Business International Business & Management Conference scheduled for July 10-12, 2019 under the theme, Delivering on the Promise of Entrepreneurship: Critical Perspectives on Research, Practice, and Thinking in the Fourth Economy.
An esteemed panel of young entrepreneurs will share lessons learned in growing their businesses they include Kemal Brown President & CEO, Digita Global, Tyrone Wilson, President & CEO, eMedia interactive Group, Rory-Craig Walker, CEO/Founder, Jamaican Care Packages, Janelle Pantry-Coke, Managing Director, Spaces and Gordon Swaby, CEO/Founder EduFocal, Andrea Dempster-Chung, Co-Founder, Kingston Creative who will participate in a session themed "Growing & Strengthening Youth Entrepreneurship: lessons Learned from Young Entrepreneurs" on Friday July 12 between 8:30am-10:00am.

Tyrone Wilson is the President & CEO of eMedia Interactive Group, the holding company of iCreate Limited, a Creative Training Institute, listed on the Jamaica Stock Exchange – Junior Market, and Vertical Creative Limited – the license holder of the historical Reggae Sunsplash Festival. Tyrone's passion for entrepreneurship and innovation has fuelled the strategic growth and success of his companies. His vision is to develop the region's creative economy and make the Caribbean a powerhouse in the digital & creative world. Tyrone is a proud graduate of Jamaica College and is the recipient of many awards and accolades including the Prime Minister's Youth Award for excellence in Entrepreneurship and the Private Sector Organization of Jamaica's 50 under 50 Business Leaders Award. He is also currently the youngest CEO on the Jamaica Stock Exchange.
Janelle Pantry-Coke is the Founder and Creative Director of Spaces Limited — one of Kingston's leading retailers of quality furniture and accessories. Spaces is known for its contemporary furnishings and offers turnkey project services and installation through its décor Centre… With over ten years of retail and management experience, Janelle is recognized as a visionary and is a well-respected industry leader… She has been featured in several media outlets throughout the years, including the Jamaica Observer's All Woman magazine as well as TVJ's On a Personal Note programme. Janelle is the contributing Design Editor for the Jamaica Observer and currently serves as the President of the Rotary Club of Trafalgar New Heights. She was also a member of Young Entrepreneurs Association of Jamaica where she served on its executive board.
Rory-Craig Walker, C.E.O. and Founder of Jamaican Care Packages Limited. In 2016 when Jamaican Care Packages Limited's (JCP) traction started to grow, he left his full-time job to work on the business full time. Rory-Craig was named in the 2018 Cohort of Young Leaders of The Americas Initiative (YLAI), where he was a Professional Fellow in Detroit, Michigan for four weeks. He was also named a 2018 "Top Achiever" of Scotia Bank Vision Achiever Programme.
Gordon Swaby is the CEO and Co-Founder of multi-award winning EduFocal Limited, an innovative online social learning service for students preparing for their GSAT and CSEC examination. The 7-year-old service has been used by thousands of students to successfully prepare for their exams. Swaby's work has been acknowledged by many organizations including the World Bank, The Private Sector Organization of Jamaica, The University of Technology and the Inter-American Development Bank. He is a recipient of the Governor General's Youth Award, the Common Wealth Youth Award and many others. He is a Director at the Jamaica Library Service, The NCB Foundation; the philanthropic arm of the National Commercial Bank Jamaica Limited; and the National ICT Council; an independent body tasked with giving the Science, Technology, Energy and Mining Minister advice on ICT policy and strategy. He is also a member of the Inter-American Development Bank (IDB)'s Civil Society Working Group, CONSOC. In 2016 the BBC named him and his company "Digital Disruptors" and was subject of a short documentary that was aired internationally on BBC radio, BBC World News and BBC online.
In addition to the special session for youth entrepreneurs, attendees at the conference will be able to participate in other discussions such as, Entrepreneurship, Finance & ITCs, Social Enterprise and Entrepreneurship, SMES and Gender & Youth Entrepreneurship. A special feature of the conference will be a networking session for entrepreneurs- From Start-up to Scale-up: High Growth Entrepreneurs Share Lessons Learned which will field panelists : Kevin Langley, President, Entrepreneurs Across Borders, Josh Cauley, Entrepreneurs and Owner, Performance Mods, Dr. Somdutta Singh, Serial Entrepreneur, Mentor and Advisor and Kemal Brown, President & CEO, Digita Global Marketing,. This session will be chaired by K'Adamawe K'Nife.
Kemal Brown is the President & CEO of Digita Global Marketing Ltd, a Caribbean based, globally focused media, marketing and technology company, and Digita Properties Ltd., a tech-infused real estate holding, management and development company. He lives and preaches the impact of digital technology and how it can help the region advance, becoming globally competitive He is the 2017 Scotia Bank Vision Achiever Top Performer, (the youngest company to ever win the competition), is an official Branson Centre Entrepreneur, is a member of the Horasis Global Community, and a Fellow of the Commonwealth 360 Leadership program. He was also selected as one of the Caribbean Leaders to Represent Jamaica at the 19 the Annual Global Youth Leadership Forum in Sochi, Russia, serving as head of the Jamaican delegation. He is a member of the Global Shapers Kingston Hub, a recognized speaker having delivered in over 15 countries, and a mentor to high growth regional start-ups.
The Keynote address 'Delivering on the Promise of Entrepreneurship' will be given by Dr. The Honourable Nigel Clarke, MP, Minister of Finance and the Public Service at the opening ceremony on Wednesday, July 10 beginning at 6:00pm…
The Mona School of Business & Management International Business & Management Conference is sponsored by New Fortress Energy, National Housing Trust, Development Bank of Jamaica, IDB, Pearson, Jamaica Stock Exchange, Entrepreneurs Across Borders and the Gleaner Company.
For more information on how to register for the conference visit
http://businessconf.msbm-uwi.org/
Contact: Angela Thame, Publicist -Telephone: 876-999-7907 or Dr. Indianna Minto- Coy, Conference Chair – 876 569-5979