Jamaica Producers Group Delivers Strong First Quarter Performance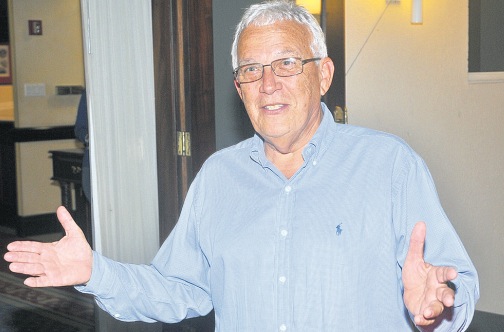 C.J. Johnston Chairman of Jamaica Producers Group Limited ("JP") has released the following report on the company's first quarter ended April 2, 2022
The First Quarter delivered a strong performance, which say JP earning consolidated net profits of $811 million from revenues of $6.9 billion. JP increased revenues by 26% over the prior year, with sales growth in both our business segments – Logistics & Infrastructure ("L&I") and Food &Drink ("F&D").
Net profit attributable to shareholders was $406 million, an increase of 58% over the prior year.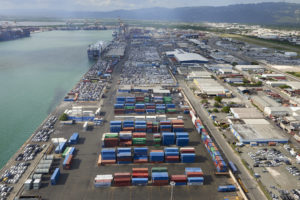 JP Logistics & Infrastructure
The L&I Division accounts for the major share of the Group's net assets and, in turn, its profits. In addition to Kingston Wharves Limited, the Group's largest subsidiary (which operates a multipurpose port and logistics hub), the L&I Division also includes JP Shipping Services Limited (which operates logistics and shipping services between Caribbean ports and the United Kingdom) and, since the acquisition in April 2021, our Geest Line Limited ("Geest") joint venture.
Geest has been in business for over 60 years and operates a fleet of ships that move refrigerated cargo as well as industrial and consumer goods and vehicles between the Caribbean, South America and Europe. As of January 2022, the L&I Division also includes Miami Freight & Shipping Company which consolidates cargo in South Florida for shipment to the Caribbean.
The L&I Division generated First Quarter profit before finance cost and taxation of $1.0 billion, a 43% increase over the prior year. Divisional revenues of $2.8 billion were up 30% over the same period in the prior year.
The Division continues to benefit from a series of initiatives to develop Kingston Wharves as a leading regional multipurpose and multi-user terminal, and Newport West as a warehousing and logistics hub. During the quarter, Kingston Wharves benefited from growing volumes of containerised cargo and automotive shipments to Jamaica and the region.
The quarterly improvements also reflect our strategy to build a diversified Caribbean logistics platform, through business development initiatives and through acquisitions.
Our UK-based freight forwarding and logistics business and our recently acquired shipping line and Miami based logistics business all contributed to the improved profitability of the Division.
JP Food & Drink
JP's F&D Division is the largest contributor to the revenues of the Group. The Division earned First Quarter profits before finance cost and taxation of $80 million on revenues of $4.1 billion. This represents an increase of 24% compared to revenues of $3.3 billion in the same period last year. The F&D Division now comprises our portfolio of subsidiaries that are engaged in farming, food processing, distribution and retailing of food and drink. The Division has production facilities in Europe and the Caribbean (Jamaica and the Dominican Republic) and operates a distribution centre in the United States.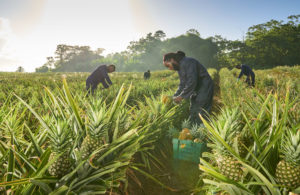 Our JP Farms business continues to lead in banana and pineapple production in Jamaica. Our range of specialty food and drink products includes fresh juices, tropical snacks, frozen foods, fresh fruit and Caribbean rum-based baked goods.
A.L. Hoogesteger Fresh Specialist B.V. ("Hoogesteger") is the largest contributor to the revenues and profits of the Division. This business is a market leader in fresh juice in Northern Europe and serves as a co-packer of juice for major supermarket and food service entities in the Netherlands, Belgium, Scandinavia and Switzerland. The Division also includes our joint
venture manufacturing and bottling businesses in Spain (fresh juice) and the Dominican Republic (water and ice).
During the First Quarter, the Division experienced material increases in costs associated with raw material commodities and logistics. These cost increases will need to be recovered through an increase in selling prices over the course of the year.
The initiative to adjust prices to align with market conditions is now well underway but during the First Quarter we did face some margin compression where we delayed price increases to balance any uncertainty in demand arising from restrictions on economic activity due to COVID.
Our markets are continuing to normalise at a steady pace, and with the overall strong recovery in employment, we are optimistic about the prospects for the F&D Division once consumer routines around work, school and leisure are re-established.
Outlook
Jamaica Producers Group Limited has been organised to generate revenues from a diverse range of business lines and, importantly, a diverse range of markets. Our food and drink business includes premium and travel retail products, as well as everyday snacks and basic food items. These businesses are aligned to general consumer trends such as the focus on health, convenience and provenance, and they serve markets as diverse as the Caribbean and Caribbean diaspora, Northern Europe, North America and Caribbean travel retail and hospitality.
Our logistics businesses, also operating in Europe, the USA and the Caribbean, handle a wide range of commodities and service a large number of origin and destination markets. Services provided range from shipping and freight forwarding to stevedoring, terminal operations, cold storage and logistics.
We view the diversity of our business as a strength. We are of the view, however, that inflation, supply chain shocks, disruptions to business confidence and trading arising out of the war in Ukraine, and some economic uncertainty related to the COVID-19 pandemic will all present general business challenges in the short term.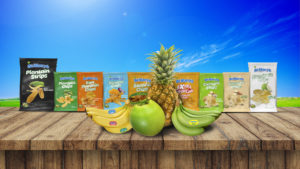 We have seriously considered the current trading conditions and have positively decided to maintain an aggressive investment programme. Our strategy is to build on our core business capabilities in food and drink and logistics and infrastructure with selective capital investment projects and acquisitions.
Core capital investments in our terminal, cranes and warehousing at Kingston Wharves are designed to expand capacity, gain market share and drive efficiency in our logistics businesses.
Investment in food grade packaging lines, information technology systems, efficiency and hygiene, and health and safety are all expected to bolster the F&D Division in the months ahead.
Our acquisition strategy will continue to see us identifying other logistics services that support trade with the Caribbean, as well as food and drink businesses in markets that present new growth opportunities for the Group.
With shareholders' equity of $18.3 billion (an increase of 12% relative to the prior year) and cash and investments of $11.5 billion, we believe that the JP Group has the balance sheet strength to support its strategy.
C.J. Johnston Chairman of Jamaica Producers Group Limited
More information CLICK HERE
Guardian Holdings Earnings Per Share Increased To TT$4.55 Versus The Comparative Period Of TT$1.97. For The Nine-Months Ended 30th September 2022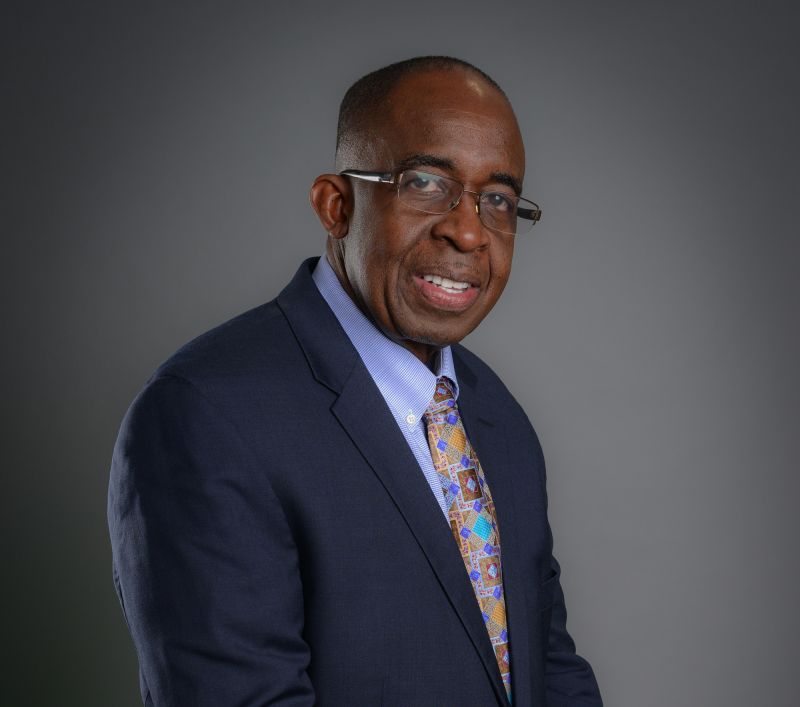 Patrick Hylton Chairman Guardian Holdings Limited Has Released The Following Report To Shareholders For The Nine-Months Ended 30th September 2022
Your Group continues to demonstrate resilience and produce excellent performance.
Global financial markets remain volatile, in part due to the Russia-Ukraine conflict, the related sanctions and economic fallout as well as global economic weakness. The outlook for financial markets over the short and medium-term remains uncertain and vulnerable to continued geopolitical tensions. Despite these challenges, we remain focused on enhancing our operating performance to counter these numerous disruptions.
For the nine-months ended 30th September 2022, profit attributable to equity shareholders was $1.056 billion and represented a 131% increase over the corresponding period last year of $457 million.
Earnings per share increased to $4.55 versus the comparative period of $1.97.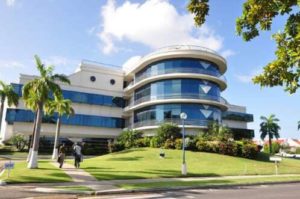 As we have communicated on many occasions, the Group has been on a transformation journey centered on technology, people and processes. We have invested heavily in technology to bring world-class customer service to our markets, leverage the scale of our Group and reduce our operating costs. While in recent years we have reaped some of the benefits, we are now at a resultant juncture where the payback on this investment is rapidly accelerating. In 2022 the Group implemented many of these initiatives for our Life, Health and Pensions (LHP) segment with the alignment of our Trinidad and Jamaica operations bringing to reality operational synergies, cost savings and centers of excellence. These activities result in long-term cost savings which have the effect of creating favourable reserve movements contributing to the exceptional performance recorded for the year to date.
Gross Written Premiums for the LHP segment increased by 6.5% from $2.915 billion to $3.105 billion. Investment income and fees were also up by 10%, an $82 million increase. In addition, net insurance benefits and claims (inclusive of favourable reserve movements) were lower than prior year by 19%, $429 million. All these factors contributed to a healthy uplift in LHP profit after tax of 1 16%, $597 million over prior year.
Results from Property and Casualty and Brokerage segments of the business also reported growth year over year of 42%, $43 million, whilst Asset Management declined by 42%, $13 million.
The Group's net income from investing activities fell from $1.153 billion to $942 million, a reduction of 18%. This decrease was principally due to net fair value losses of $153 million reflecting the difficulties in global financial markets in the current period, compared to net fair value gains in the prior period of $133 million, resulting in an unfavourable movement of $286 million. The unfavourable fair value movement was partially offset by an increase in investment income of $70 million, arising from portfolio growth.
Operating expenses were $1 .147 billion, representing a 7% increase over the $ 1.074 billion reported for the same period prior year. These primarily relate to costs associated with the implementation of IFRS 17 as well as with the group-wide transformation initiatives.
The Board is pleased with this quarter's performance and remains confident about the Group's future financial performance.
For more information CLICK HERE