In A Classic Case of Global Gamesmanship Jeffrey Hall Reverse Engineered A Takeover Of PanJam To Create Pan Jamaica Group and Secure a 30% Stake In Sagicor Group Jamaica In One Move.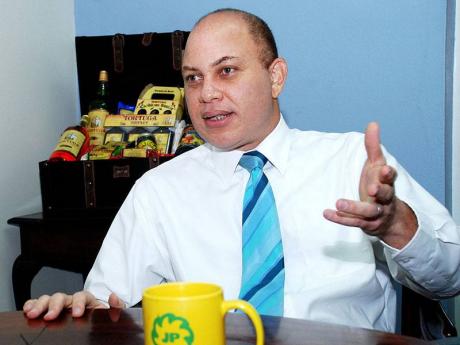 The following is a strategic and creative editorial opinion piece relying on published reports on the transaction.
Jamaican conglomerates Jamaica Producers Group Limited (JP) led by Jeffrey Hall and PanJam Investment Limited (PanJam) led by Stephen Facey announced recently that they will merge their operations creating the Pan Jamaica Group Limited. The transaction is expected to be completed within the first quarter of 2023 with both the renamed Pan Jamaica Group and JP remain listed on the main market of the Jamaica Stock Exchange.
Question? Did Stephen Facey's PanJam acquire Jamaica Producers Group's sprawling global food, beverage, shipping and logistics operations or did Jeffrey Hall engineer a strategic takeover of PanJam's global services network of interests in hotels and attractions, business process outsourcing?
Global Gamesmanship
Other media outlets and the entities themselves have described the pending transaction as a "Business Combination".
That's what it looks like on the surface, but a closer look will reveal what we at Businessuite are calling a strategically engineered global gamesmanship move, involving the takeover of PanJam, and securing control of a 30% stake in Sagicor Group Jamaica by Jeffrey Hall at Jamaica Producers in one move.
To better understand this position, we need to look closer at the deal structure and a term called Global Gamesmanship or what HBR calls "competing under strategic interdependence," or CSI.
(https://hbr.org/2003/05/global-gamesmanship)
In an article titled Global Gamesmanship published by Ian MacMillan, Alexander B. van Putten, and Rita McGrath in HBR, they note that "competition among multinationals these days is likely to be a three-dimensional game of global chess: The moves an organization makes in one market are designed to achieve goals in another market in ways that aren't immediately apparent to its rivals. We call this approach "competing under strategic interdependence," or CSI. And where this strategic interdependence exists, the complexity of the competitive situation can quickly overwhelm ordinary analysis."
So how did Jeffrey Hall pull of this chess move?
The Opening – Preparation To Financing The Move.
The amalgamation agreement contemplates two sets of transactions that ultimately give effect to the combination of the major operating businesses of JP with the businesses of PanJam under a single legal entity.
The first set of transactions involves transferring the JP Business to a recently formed entity called JP Global, pursuant to a Scheme of Reconstruction.
International assets and listed securities will be transferred from JP to JP Global in exchange for shares in JP Global such that, upon completion of these transfers, JP Global will have 561,565,133 issued and outstanding ordinary shares.
The Middle Game – Acquisition and Check Mate
The second set of transactions or series of moves involves the transfer of the JP Global Shares by JP to PanJam.
This move involves JP transferring the JP Global Shares to PanJam in exchange for the issue and allotment to JP of the PanJam Exchange Shares. In other words, Hall leverages the value in JP Global to acquire the Shares in PanJam.
This transfer is conducted in accordance with the Amalgamation Agreement where the end result is the combination of the material businesses of PanJam and JP effected by way of an exchange of shares.
To execute the move Hall then allows PanJam to acquire all of the issued share capital of JP Global, and in exchange PanJam issues and allot the PanJam Exchange Shares to JP as consideration for the acquisition of the JP Global Shares.
To facilitate this there was an increase in the share capital of PanJam by the creation of an unlimited number of new ordinary shares, from which the PanJam Exchange Shares will be allotted as a part of the Amalgamation.
Hall's Check Mate
With this move Hall and JP will become the largest shareholder in PanJam holding 34.5% of the issued ordinary shares. It should be noted that Hall still has control of the stake in JP Global as PanJam would become the sole shareholder of the company. So, what did he really give up?
On completion Jeffrey Hall now in effective control of Pan Jamaica Group will now have JA$112 billion in combined assets and other resources at his disposal.
Although Pan Jamaica Group will initially be chaired by Stephen Facey, Hall as executive vice-chairman and CEO wields far more power, influence and control on the board and his shareholding. He is further supported and strengthen with JP Chairman Charles Johnston and Chief Financial Officer Alan Buckland who are expected to join him on the Pan Jamaica Group board.
But there's more!
The Endgame – Sagicor Group Jamaica
A major benefit of the merger and transaction is that from Sector Diversification. The combined portfolio of enterprises and interests that will form part of the Pan Jamaica Group (PJG) will straddle four main overlapping business activities of which Financial Services is one.
The portfolio of financial services interests will include associated companies in life insurance, health insurance, pension management, investment management, general insurance, foreign exchange trading, money services, investment banking, commercial banking and micro-finance.
This network of enterprises, has Sagicor Group Jamaica Limited at its core, with a very significant and valuable reach across Jamaican financial markets.
This we believe is the real prize for Jeffrey Hall and Pan Jamaica Group. Hall through Pan Jamaica Group will now own and control a significant 30.2 per cent stake in Sagicor Group Jamaica further boosting his power and influence.
Sagicor Group Jamaica listed on the Main Market of the JSE, will be the largest investment by assets for PJG, with operations in Jamaica, Cayman Islands and Costa Rica. Sagicor is the leading life and health insurer and pension fund manager in Jamaica. It also has operations in investment banking and operates the largest local unit trust.
It owns the fourth largest Jamaican commercial bank by assets, and recently ventured into general insurance and remittances with the acquisitions of Advantage General Insurance Company Limited and Alliance Financial Services Limited, respectively.
Pan Jamaica Group will derive much of its income from its 30% stake in Sagicor Group Jamaica. To secure this revenue stream going into the future Hall will want to have a closer relationship with this company, and will no doubt demand his fair share of the seats on the Sagicor Group Jamaica board of directors.
Hall's Next Move?
The big question now is what is Hall's next move and how far will he go. If he can engineer a takeover of PanJam, rolling up his JP into Pan Jamaica Group, why not execute the same strategy, rollup Pan Jamaica Group into Sagicor Group Jamaica?
To do this however he will have to go through Sagicor Financial Company Ltd.
Sagicor Financial Company is a financial services conglomerate operating in the USA, Latin America and the Caribbean region, and importantly is the sole owner of Sagicor Life Inc, which holds 49.11% of Sagicor Group Jamaica.
Given that he already has control over a significant 30.2 per cent stake in Sagicor Group Jamaica Limited, Hall could pick up some more from other smaller holders.
Sagicor Pooled Equity Fund is a connected company, which control another 2.34% of Sagicor Jamaica. Together with Sagicor Life Inc these two parties haves over 51% of Sagicor Jamaica, which would make any move by Hall to take over Sagicor Jamaica highly difficult, but not impossible.
We suspect however, that Hall and Joanna A. Banks, who is set to become the youngest and most powerful woman in corporate Jamaica, will have their hands full for the next couple of years with Pan Jamaica Group. But who knows, who saw the Jamaica Producers Group Limited and PanJam Investment Limited deal coming.
One thing is however clear Jeffrey Hall, CEO and Executive Vice Chairman of the Board of Directors Pan Jamaica Group is arguably one of the most powerful men in corporate Jamaica and the Caribbean.
So Did Stephen Facey's PanJam acquire Jamaica Producers Group's sprawling global food, beverage, shipping and logistics operations or did Jeffrey Hall engineer a strategic takeover of PanJam's global services network of interests in hotels and attractions, business process outsourcing?
To be updated.
How Jamaica Producers Group Has Been Organised To Generate Revenues From A Diverse Range Of Business Lines
Jeffrey Hall Is Set To Be One Of The Most Powerful Men In Corporate Jamaica And The Caribbean. So, Who Is He?
Where Will Pan Jamaica Group Rank On The Businessuite Caribbean Top 100?
PanJam Investment And Jamaica Producers Group Join Forces To Form Pan Jamaica Group
Beware Of Making Decisions Based On Predictions of the Future…..Charlie Munger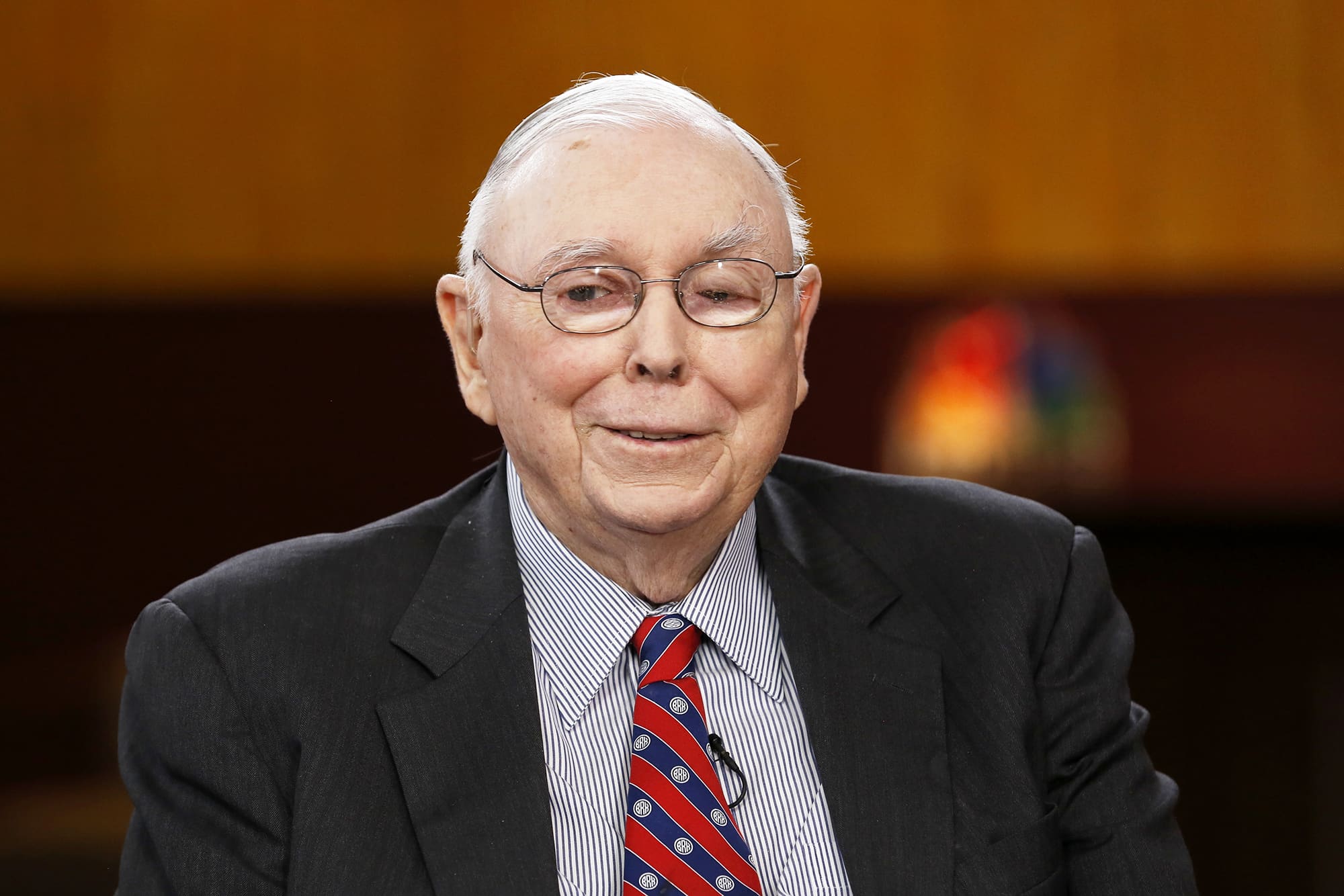 Given Berkshire Hathaway's great success, you'd think that Munger and Buffett had an uncanny ability to predict the future. The opposite is true: A pillar of their success is their ability to admit they cannot predict the future.
Munger has noted that he's "never been able to predict accurately. I don't make money predicting accurately. We just tend to get into good businesses and stay there." Moreover, Munger didn't place much stock in experts' predictions either: "People have always had this craving to have someone tell them the future. Long ago, kings would hire people to read sheep guts. There's always been a market for people who pretend to know the future. Listening to today's forecasters is just as crazy as when the king hired the guy to look at the sheep guts. It happens over and over and over." Source for quotes.
I think about Munger's perspective whenever I'm tempted to click on some investment guru's prediction about what the stock market will return or the path of interest rates. If Munger and Buffett, two of the greatest investors of all time, don't think they can predict the future or listen to expert predictions, why should we behave any differently?
Charlie Munger, the vice chairman of Berkshire Hathaway and Warren Buffett's business partner, died November 28 — less than a month short of his 100th birthday.
Source: John Jennings Forbes Contributor
I write about investments and issues that affect wealthy families.