How To Define The Standards of Your Services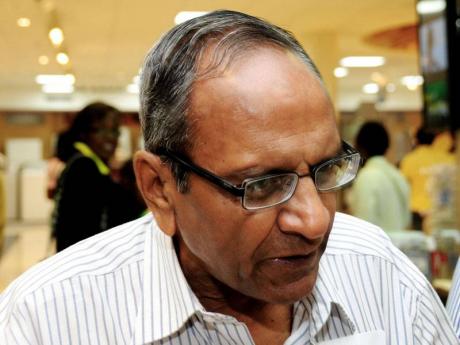 Every organization exists in order to serve people. Its goodwill and image are dependent upon the standards of its ser¬vices. Its long-term success or failure is also influenced by the quality of its ser¬vices. Consequently, most organizations strive to provide a good standard of ser¬vice. Some, however, do not clearly define the detailed standards. The result is that they have some vague notions about what they seek to achieve. Some aspects of this subject are set out in this article.
STANDARDS NEEDED FOR EVERY ACTIVITY
Depending on the nature of the opera¬tions, every organization has to provide services in various ways. For every activ¬ity, again, there are several stages of deal¬ing with people. A service is rendered at each stage of every aspect of its work. Thus, a standard of service needs to be established for every activity and its vari¬ous stages or aspects.
The exact details of the aspects or stages and types of services will differ from one organization to another. All organizations, e.g. hotels, retailers, insur¬ance companies, banks, courts, post offices, professional bodies, practicing professionals, and so on must define the standards for each stage of their various services or activities.
DIMENSIONS OF SERVICE
For each aspect of the working of an organization, several matters or dimen¬sions need to be considered with a view to setting the standards of service. These may include the following:
Range of Services Provided
* Do you provide services for all aspects of work or products for which people need your services, e.g. do you repair all that you sell?
* Do you have other unrelated services as a part of your range or on your premises or in the vicinity, e.g. shoe repair, bakery, telephone booth, bank office, stock broker, and so on.
Times when provided
* What are your working hours?
* Do you open on holidays?
* Are these hours convenient for the people?
Location
* Are your locations convenient to people?
* How far do they have to travel to access your service?
Frequency
* What is the frequency of the service (e.g. bus, airline)?
Price
* What is the price of each service?
* How does the price compare with others nationally and internationally?
Time Taken
* How long it takes to provide each service (to answer a telephone call, to check in a customer in a hotel)?
* What are the arrangements to cope with the peak hour rush, e.g. in a bank or a supermarket or a hotel?
Physical Facilities
* How do the facilities look?
* Are they appropriate for the purpose?
* Are the facilities functionally efficient, well organized and clean?
* Do the customers find them adequate and comfortable.
Procedures
* Are the procedures simple?
* Are the forms easy to fill in?
* Is help available to comply with procedures?
* Are there too many stages of dealing with a matter or for approval?
Complaints
* Are there clear procedures to deal with complaints?
* How long does it take to deal with complaints of various types?
Communication
* Are all aspects of services communicated to all concerned?
* How effective and frequent are the communications?
Treatment of People
* How are people greeted and treated?
* Are they treated differently when they come up with complaints?
* Is the treatment the same for all customers – big or small?
* Is your staff courteous?
* Are managers easily accessible to service to people?
Monitoring
* Are systems in place to monitor the various aspects, review them and take appropriate action?
Comparisons
* How do your standards of service compare with those of others – nationally and internationally?
Responsiveness
* Is customer feedback obtained on a continuous basis?
* Are the standards of service continuously updated in response to customer reaction or needs?
* Do you innovate ways to serve people better?
The above are some of the dimen¬sions of service that each organization must consider. The importance or empha¬sis on each dimension will differ accord¬ing to the nature of the organization, oper¬ating environment, resources available, problems, management priorities, etc. In each case, however, there is a need for clear and conscious decisions and communications about the standards of service to all concerned.
STRENGTH DETERMINED BY WEAKEST LINK
The image of service of any organization can be spoilt by one single instance of delay, confusion, lack of courtesy or the like. Hence, it is important to remember that the strength of the service image of any organization is determined by its weakest link. That is why it is vital that standards of service are implemented for every stage of every activity and for all dimensions of service.
People are constantly judging all aspects of service for every activity of an organization. And people are the best judge. Hence, it is necessary to obtain feedback from the people on a continuous basis and make necessary changes in response to customer needs or reactions or at least explain to them the reasons why certain services cannot be rendered.
ADVANTAGES
There are several advantages of clear¬ly defining and implementing appropriate standards of service for every aspect of an organization.
Standards of service provided a basis for:
• Making appropriate policies, organization structure and training schemes (including cross-training and staff reallocation during rush hours).
• Allocating appropriate resources in terms of staff, budget, physical facilities and equipment.
• Selecting employees who share values and standards and are prepared to meet the standards.
• Inculcating the necessary values amongst employees.
• Comparing standards with those of others so as to keep the competitive edge.
• Improving the depth of understanding of the managers about their organization and customers leading to improvement in the quality of management.
• Improving employee efficiency by giving them appropriate training, targets of performance to strive for and constantly improve.
• Motivating employees to improve their performance.
• Conducting proper performance appraisal of employees.
• Rewarding and reprimanding employees.
• Improving the organization's image.
• Developing an appropriate organization culture.
Thus, standards of service can be very helpful in improving the efficiency of an organization and its image amongst its employees and the public. They can also help in improving national productivity and quality of life of people.
EXAMPLES
Some examples of the various aspects of service in specific types of organizations can clarify the above concepts. Some examples of service for two types of businesses are given below. Similar ones should be developed by every organization.
UTILITIES
These include water, electricity, and telephone companies or corporations. Various dimensions of service, i.e. loca¬tion, time taken, frequency, price, physical facilities, procedures, complaints, cus-tomer responsiveness, comparisons with other utilities (or even other organizations) nationally an internationally in respect of :
o Opening accounts o Concessions to people in distress
o Closing accounts o Treatment of dishonoured cheques
o Getting statements o Information made available to the public
o Reconnections o Telephone calls
o Disconnections o Making refunds
o Copy statements o Parking facilities
o Correction of mistakes o Public access to managers
o Investigation of wrong charges
o Enquiry about any matter
o Replies to letters
o Dealing with complaints
o Bills
o Public education as to the use of the services
o Charges for each service compared with similar services rendered by others.
For these and other areas of activity, each utility company management should consider the various dimensions of service and define its short and long term stan¬dards of service. The standards can pro-, vide a good basis for various other plans and arrangements of the organization. For example, for bills, standards need to be defined as to the frequency of billing, dis¬patch of bills, lead time for payment, deal¬ing with cases where bills are incorrect or are delayed in mail or where they never reach the customers, people in financial distress, locations where payments can be made, days and hours when payments can be made, time taken for payment of bills, action on arrears according to amount due and period for which they are due, and so on. A careful analysis of these will enable management to put in place appropriate facilities, organization, procedures, etc.
RETAILING BUSINESS
The various dimensions of service should be considered in respect of each activity. Some of the activities are:
o Adequacy of range of products and services
o Layout facilitating selection of items
o Cleanliness
o Branches at locations convenient to customers
o Unique items sold
o Help available to find items
o Adequacy of checking out arrangements
o Parking facilities
o Rush hour arrangements
o Days and hours of opening
o Holiday opening hours
o Treatment of damaged or obsolete products
o Prices of products and services
o Discounts on bulk purchases
o Return of items by customers
o Quality of products carried and services rendered
o Ancillary services provided on its premises or in its vicinity
o Frequency, range and the amount of discount on spe¬cials
o Treatment of customers
o After sales services
o Home delivery service
A review of each dimension of service for each of these and other matters can be very helpful in improving the quality of ser¬vices rendered by retailing organizations. This can make a differ¬ence in their degree of success. One of the most successful supermarkets in the world has grown on the basis of quality of service. Guess which one!
The above are just some examples for types of organizations. Similar ones can be developed for all types of organizations including airlines, bus companies, schools, hospitals, hotels, banks, insurance companies, professional organizations, clubs, educational and training organizations, tax offices, cus¬toms, and so on.
CONCLUSION
People expect good quality service from every organization. Only by providing it can an organization project a good image and grow. The service, however, has to cover all the various activities. Further, all dimensions of service have to be covered. It is not enough to cover only some of them. People do not, for example, expect quick service rudely provided at a high price. They do not even expect a low price service provided by arro¬gant staff. They judge the quality of service by its weakest link.
Defining and implementing standards of service can provide several advantages to an organization and the community. Many success stories in the world are the result of good service. Wal Mart (USA) Supermarket is one such example. When some hotels in Hong Kong send Rolls Royces to pick up customers from the airports and then present them with flowers and fruits in the room, they are not just throwing money away. They are building a reputation and attracting business. No wonder they feature high in the world's ranking of hotels.
Are you now ready to define and implement the standards of service for your organization? How would they compare with others?
Sushil K. Jain FCCA, FCIS, FCMA
Pathways to Transformational Leadership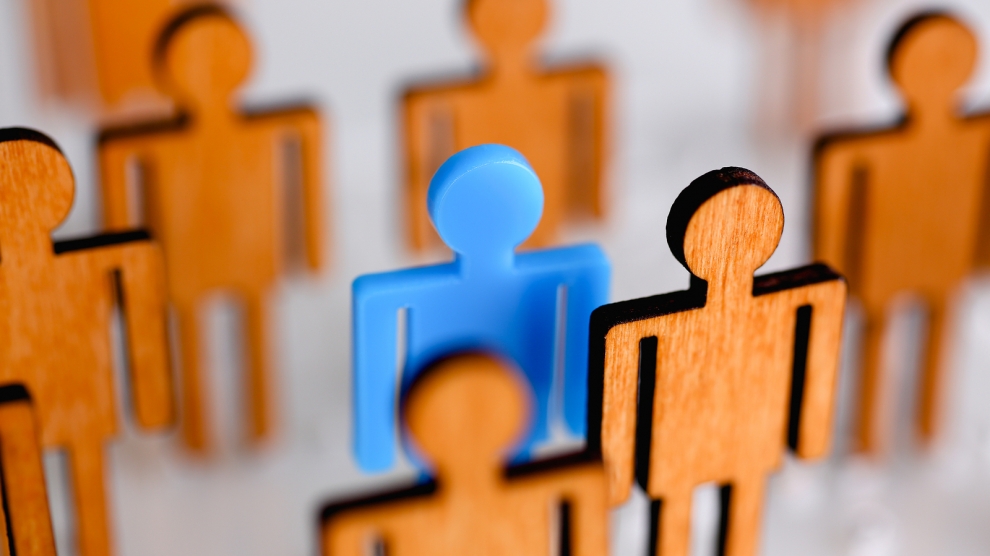 Leadership is a mysterious blend of managerial acumen, strategic vision, operational efficiency, performance management, tactical planning, emotional intelligence, and the capacity to inspire others to marshal all of their abilities in support of a common mission. Leadership is the nourishing ingredient that can ignite an organization to flourish or stifle to the point that it languishes in a sea of mediocrity. Characteristics attributed to effective 21st-century leaders are skills like:
 The creation of an organizational vision such that people share it and work tirelessly to bring it to fruition, or;
 Fostering communication networks and a culture that breeds trust, confidence, and commitment, or maybe;
 Stirring personal motivation so that people exert deliberate effort to achieve organizational goals, or what about;
 Building teams that tap into synergy, interdependence and performance excellence, and;
 Understanding that organizations are social systems which require tapping into emotional intelligence; or perhaps,
 Making calculated risks within the framework of an overall organizational strategy, and
 Nurturing strategic collaborative relationships that support organizational goals and function as a catalyst for creating opportunities for goal achievement.
Leadership and management of organizations have shifted from transactional functioning, the old "step and fetch it" mentality; to an essential need for transformational cultures that fully engage and encourage the participation of workers at all levels. No longer can performance excellence be achieved in autocratic climates, with orders and assignments dished out without any consideration for the motivations, interests or personality of the individual holding the plate.
In simplistic terms, phenomenal leaders choose, create, communicate, collaborate, convince, coach, calibrate, cause, and calculate, always mindful that leadership is not a system. While certainly, a leader must be intimately acquainted with management theory and its practice, becoming a leader by practice and not merely by position, results from no standard recipe. Impactful leaders are as memorable as are the results they foster are monumental; the path to this pinnacle for everyone is uniquely their own.
Generally, leaders convey five basic leadership personality styles; destructor, procrastinator, caretaker, preparer or accomplisher as they are challenged on a daily basis by four major factors in leadership; personal leadership savvy, the individuality of the followers, the situation and inherent communication networks throughout the organization. This is the case no matter if the organization is corporate, non-profit or faith-based.
Leadership perspectives commonly reflect a structural, human resource, political, or symbolic framework. Structural framework leaders rely heavily on structure, strategy, environment, implementation, experimentation, and adaptation; typically focused on positions and duties as detailed on the organizational chart. Human Resource framework leaders focus on engaging staff, being accessible and visible, sharing information, increasing participation, and spiraling communication and decision-making throughout the organization. Political framework leaders use persuasion, negotiation and ultimately coercion to lead, based upon what they want, what they believe they can get, the political lay of the land, as well as interests; while symbolic framework leaders use compelling language and imagery to convey a vision, and as a means to marshal support.
It is said that competitiveness has been lost by countless organizations as a result of more emphasis being placed on structural, political, and symbolic frameworks, instead of human resources. You see, no matter how significant the financial, product and services, technological or facility resources of an organization; in the end, the social systems, which are the people that comprise any entity, and certainly a truism in the world of organization development, are the key inputs of creativity, innovation, effort and ultimately results.
To lead, one must have a destination in mind, and a path to get there. I believe there is a pathway to leadership, and for those leaders who have the courage to discover and honor their gifts and talents, choose to work with a spirit of excellence laced with personal values, while refusing to play organizational games or allow naysayers and detractors to derail them, achieving their leadership potential is possible. From my work, and shared experiences, I would like to suggest that there are ten pathways to leadership greatness, each linked to a leadership skill that whether or not innate, can be learned.
Pathways to Transformational Leadership
Leadership PATH 1… The Roots of Leadership… Knowing and Leading Self
Leadership PATH 2… The Heart of Leadership… Servant Leadership
Leadership PATH 3… The Mind of Leadership… Visionary Leadership
Leadership PATH 4… The Soul of Leadership… Strategic Leadership
Leadership PATH 5… The Spirit of Leadership …Inspirational Leadership
Leadership PATH 6… The Practice of Leadership… Process Management Leadership
Leadership PATH 7… The Intent of Leadership… Focus Leadership
Leadership PATH 8… The Revolution of Leadership… Change Management Leadership Leadership PATH 9…The Revitalization of Leadership …Transformational Leadership Leadership PATH 10…The Hope of Leadership …Legacy Leadership
Through these competencies, each of us has the potential to unleash the leadership greatness within; expand the understanding and practice of the essential leadership tools that effective leaders embody while gaining personal and organizational leadership insights that enable us to model and coach the cornerstones of synergetic leadership to others.
John Maxwell, in his work, The 21 Irrefutable Laws of Leadership, sums it up well in what he calls the "Law of the Lid." Maxwell says that no organization's effectiveness will ever surpass that of the leader, and for those of us who choose to embrace this mindset, it becomes clear, that in the absence of transformational leadership, an organization will merely flounder. Transformational and authentic leadership is the hope for the future, for, without it, organizational chaos will continue to burgeon.
©Dr. Anita Davis-DeFoe, a thought leader, a Leadership and Organization Development Solutionist, an International Social Entrepreneur, Management Consultant Business Development and Quality Management expert, holds an earned doctorate in Organization and Human Development. She has over 20 years of experience motivating, coaching, inspiring and transforming organizations, youth and adults. She has crafted and implemented myriad programs aimed at assisting organizations and people of all ages to discover their inner greatness and unique strengths. The CaribVoice Radio Host is the author of a personal and leadership development curriculum for girls entitled, Soulful One: For Girls on the Pathway to Greatness; and three books, A Woman's Guide to Soulful Living: Seven Keys to Life and Work Success; Tropical Escapes, a novel; and Follow Her Lead: Leadership Lessons For Women As They Journey From the Backroom to the Boardroom.