2023 Will Be A Great Comeback Year For The Country's Hospitality Sector….Edmund Bartlett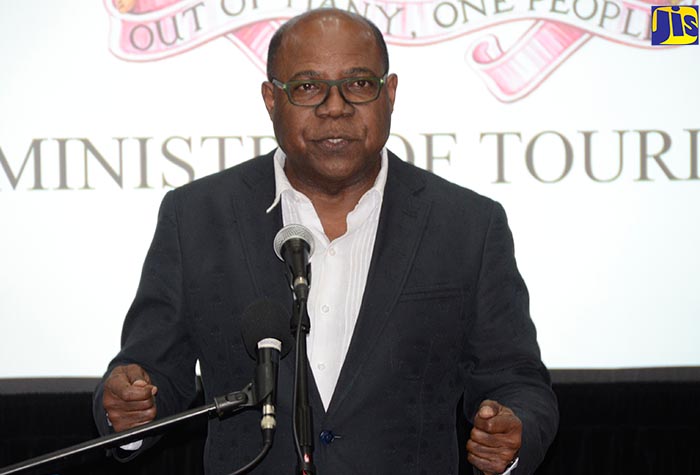 Minister of Tourism, Hon. Edmund Bartlett, says there is every indication that 2023 will be a great comeback year for the country's hospitality sector, where both earnings and arrivals are expected to exceed pre COVID-19 levels.
The Minister, who was speaking at the World Travel Awards Caribbean and Americas ceremony, at Sandals Montego Bay, on August 31, said that as it stands, tourism earnings (over the same corresponding period) have already exceeded 2019, while arrivals are just a trifle behind.
"Based on the trajectory, we have every reason to believe that 2023 will be an unbelievable year for tourism," the Minister noted.
"We have recovered faster than anybody could have imagined, and for this I must commend the team at the Ministry of Tourism and also all of our international partners," he added.
The Minister also noted that the Tourism Enhancement Fund (TEF) saw a jump in earnings from April to July, pulling in more than $2.4 billion over the period, and representing a 20 per cent increase when compared to pre-COVID-19 earnings.
Mr. Bartlett said that not only was the destination close to full recovery but that Jamaica continues to strengthen its resilience and remains on par with rival competitors – the Dominican Republic and Mexico.
"Without a doubt, our recovery numbers are the best in the English-speaking Caribbean," he pointed out.
"We are also a model for many tourism-dependent countries, many of whom have patterned their recovery programmes off what we have managed to do here in Jamaica," the Minister added.
Meanwhile, Mr. Bartlett said it was with great pride and honour that Jamaica hosted the World Travel Awards, noting that it speaks volume as to how well "recognised and respected" the destination has become in tourism circles.
Several of the island's hoteliers, attraction operators, villas and transportation companies received top awards at the ceremony.
Jamaica won the awards for the Caribbean's leading destination, leading cruise destination, and leading Tourist Board.
Jamaican Entrepreneurs Head to Guyana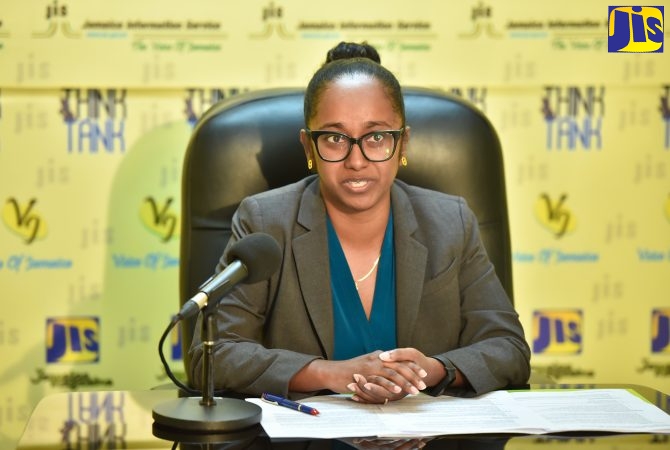 Local businesses across various sectors will be exposed to new buyers in the Guyanese market as part of the second ministerial trade mission to the country.
The mission, which will be led by the Minister of Industry, Investment and Commerce, Senator the Hon. Aubyn Hill, is scheduled to take place from January 23 to 28.
"With export being a primary focus for JAMPRO, one of the important inroads that we want to make in Guyana is to expose our exporters, both on the manufacturing and agricultural side, to new buyers and new distributors in the Guyanese market," said President (Acting) of the Jamaica Promotions Corporation (JAMPRO), Shullette Cox.
She was addressing a Think Tank held recently at the Jamaica Information Service (JIS) head office in Kingston.
Ms. Cox said that technology companies, including those involved in the Global Digital Services Sector, will be participating in the weeklong mission.
She noted that Senator Hill got Cabinet approval last year for the implementation of a new national strategy to develop the sector, which will open up new markets to technology-based companies and will provide a blueprint for the expansion of the industry.
It will also support the development and diversification of outsourcing in Jamaica, she noted.
Ms. Cox told JIS News that focus is also being placed on exposing local construction companies to the Guyanese market.
"As you can imagine, with the economic boom that is coming to Guyana, there is going to be heavy demand for construction, not only for services but also supplies, and so we have a couple of companies from the sector that will be making the trip with us," Ms. Cox said.
Other companies that will form the 60-member delegation include those involved in education, banking and finance.
The Acting President informed that members of the Jamaica Manufacturers and Exporters Association will be in attendance to represent and pinpoint areas of opportunities for those companies that are unable to participate in the mission.
Reflecting on the first trade mission to Guyana, which took place in October 2022, Ms. Cox said that "there are companies that…are busily making inroads with their partners in Guyana, having made several trips to the country since then".
She hinted that "a few of those companies have some announcements to make in the coming months".
For this second trade mission, JAMPRO hopes to establish more business relationships between the two countries as well as to secure export contracts in both goods and services.
"As a Government entity, we also reinforice the relationship between the Governments of Jamaica and Guyana, and we are looking forward to achieving and coming back to report on all of the successes coming out of those discussions," Ms. Cox shared.