Nationwide Implementation Of Fully Digitised Traffic Ticket Management System (TTMS) In Jamaica.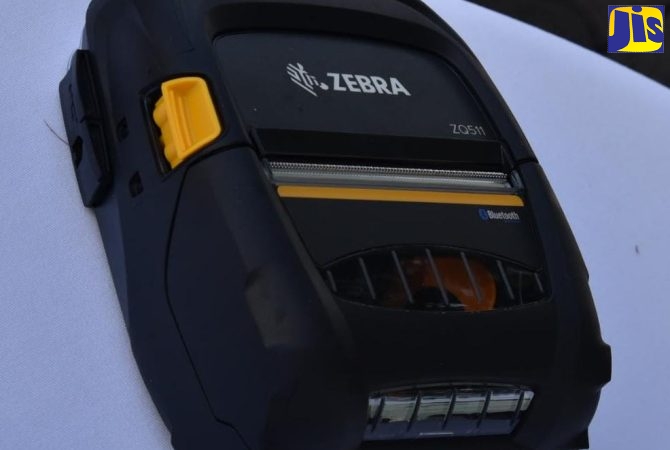 The Ministry of National Security has handed over 750 Traffic Ticket Management System (TTMS) handsets and 750 mobile handheld printers to the Jamaica Constabulary Force (JCF).
This is the first instalment of devices towards nationwide implementation of the fully digitised ticketing system.
The ceremony was held today (January 19), at the Office of the Commissioner of Police in St. Andrew.
Smart android devices and portable printers are to be used to facilitate the electronic issuance of traffic tickets and allow for electronic recording of tickets.
This will enable police officers to reference driver and vehicle information, including ticket history, outstanding tickets, and warrants.
In his address, National Security Minister, Hon. Dr. Horace Chang, said the TTMS replaces the yellow ticket book, which was inefficient and prone to errors.
"The system itself was riddled with challenges. The technology identified 21 points of failure in our ticketing system," he said, noting that these include poor penmanship, which affected the legibility of tickets, data entry errors, late submission of tickets, among other things.
The initiative was piloted in Kingston and St. Andrew between January 1 and March 31, 2022 with 70 devices and yielded a 90 per cent error reduction.
"This sends the signal that the pilot worked and worked well. We are now going to execute… . We are going to give enough police officers to take it islandwide, and we will continue to take it islandwide," Dr. Chang informed.
The TTMS is a centralised, web-based platform designed to improve traffic-ticket management from the point of issuance to either payment of the fines at tax offices or adjudication in court.
All traffic tickets issued with the devices will instantly be uploaded to a centralised database, which is accessible to the JCF, the traffic courts, and all other government agencies.
The Minister noted that the Smart Check E-Ticketing System will be used along with the TTMS. The Smart Check system provides officers with the ability to issue a printed ticket on the spot with information of the offence, fine, court date, and other information.
The system also allows for officers to instantly check motorists if they are persons of interest or wanted, as well as information pertaining to fitness, registration, insurance, and other personal data.
Commissioner of Police, Major General Antony Anderson, said the initiative forms part of efforts to digitise policing activities, as well as to improve public order and traffic management.
"We are equipping our officers and modernising how we do business, not just in this area but in a number of other areas. The significant number of devices being added and with a lot of information at the fingertips of our officers [we will be able to] better keep people safe and keep all road users safe from harm," he said.
Glen Christian Pledges US$1M Towards STEM Centre, Urges Private Sector To Follow And Invest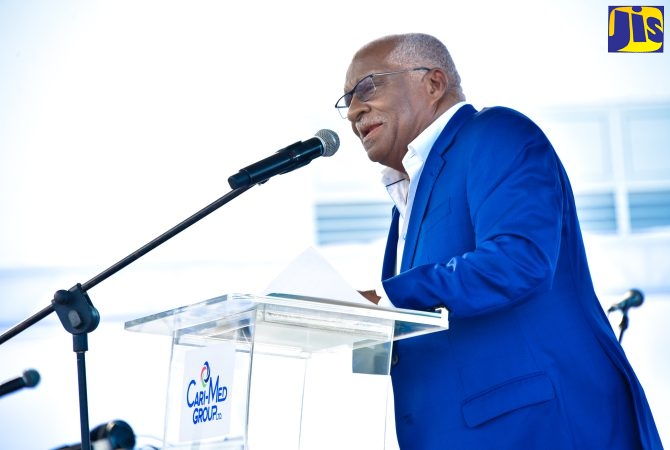 Private-sector entities are being encouraged to invest in the establishment of a national Science, Technology, Engineering and Mathematics (STEM) Centre, which will prepare students to compete on a global scale.
The move aligns with Government's efforts to establish six STEM academies across the island.
Chairman of Cari-Med Group of companies, Glen Christian, in making the call, said that the "Government cannot do it alone".
"As businesspersons, it is in our own self-interest to support these efforts, not as a charity but as an investment," he said.
Mr. Christian was speaking at a ceremony to officially launch the new Cari-Med distribution centre in Bernard Lodge, St. Catherine, on Friday (January 27), which was attended by Prime Minister, the Most Hon. Andrew Holness.
Mr. Christian and Chairman of the National Baking Company (NBC) Foundation, Gary "Butch" Hendrickson, are spearheading a 'STEM for Growth' taskforce, which aims to entrench STEM education in the education system, including building the STEM centre.
Mr. Christian said his Foundation is currently sourcing 10 acres of land to construct the centre and purchase equipment, which is estimated to cost approximately US$45 million.
Mr. Christian, jointly with his wife, have pledged US$1 million towards the centre.
"This proposed national STEM centre will coordinate with teachers' colleges across the island to train teachers to deliver a STEM-based curriculum. It will also train specialist teachers for the STEM academies, which are being established by the Government," Mr. Christian said.
He informed that focus will be placed on teachers because they have a "multiplier effect".
"By providing training and incentives for STEM teachers, we will begin to improve our children's performance in science and mathematics, promote hands-on learning for children of all ages and give them the opportunity to apply what they are learning to real-life situations," he said.
Prime Minister Holness led a landmarking ceremony for the first Science, Technology, Engineering, the Arts and Mathematics (STEAM) Academy in Dunbeholden, St. Catherine, in October.