Jamaica's Business Ministry Strategic Objectives For 2023 Will Focus On Increasing Exports And Local Direct Investments.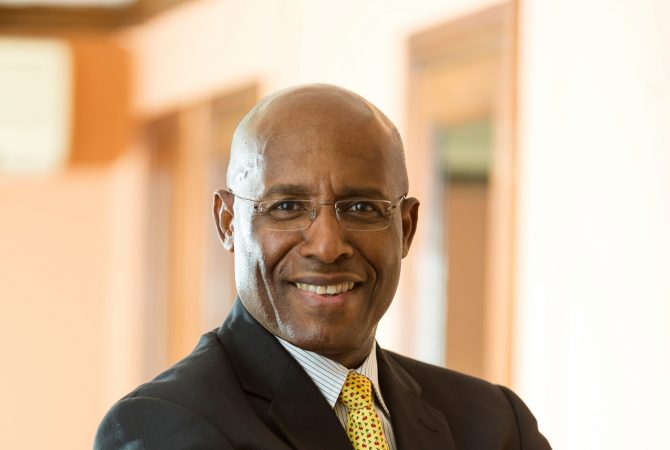 The Ministry of Industry, Investment and Commerce's strategic objectives for 2023 will focus on increasing exports and local direct investments, and training unattached youth.
Portfolio Minister, Senator the Hon. Aubyn Hill, outlined details of these during the Ministry's Rebranding and Quality Recognition Ceremony on Wednesday (January 18), at the AC Hotel by Marriott in Kingston.
Minister of Finance and the Public Service, Dr. the Hon. Nigel Clarke, and executives of the Industry Ministry's departments and agencies, were among the guests attending.
Senator Hill said the Ministry will be looking to meet the targetted objectives under its new unofficial brand, 'Jamaica's Business Ministry', by collaborating with businesses, engaging trade missions, implementing legislative frameworks, and working closely with its relevant agencies and departments.
Senator Hill emphasised the importance of increasing exports, in order to significantly boost earnings generated for Jamaica.
"If we only keep selling to Jamaicans, we will never become a wealthy country. We cannot remain poor people… we must export to the world," he said.
Consequently, Senator Hill advised, the Ministry and its agencies will be advocating for more local direct investments as financial institutions continue to provide the private sector with more opportunities for accessing capital.
"The banks have a lot of money to lend, because the Government is not borrowing; we stepped out of the market. So, you [the private sector] can have all the money you want," he declared.
Senator Hill advised that businesses are the "largest providers of money that the Government spends", which requires the Ministry to take a "laser-sharp focus" on helping, encouraging and facilitating these entities to excel and be profitable.
Meanwhile, the Minister said the training and certifying of approximately 400 unattached youth will be pursued through a programme with the HEART/NSTA Trust.
"We need to take them (youth) in. HEART/NSTA is working out a programme that will start… this month. We must train, because the businesspeople say they want [to employ] people," he argued.
The Minister encouraged the business community to take greater responsibility in providing training opportunities for youth.
"What I found is many businesses overseas, especially in developed economies, [and] some very astute emerging market economies… are training their people well. If we don't, we're going to remain poor. Those of us who are privileged to lead must help them get to a better place," Senator Hill stated.
Corporate Movements January 2023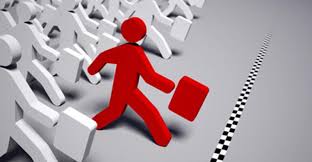 Victoria Mutual Wealth Management (VM Wealth) announced the appointment of Christine Benjamin as Head of Sales and Client Relations. Benjamin will work closely with Brian Frazer, Deputy Chief Executive Officer, in providing oversight of VM Wealth's Sales and Client Relations operations. Benjamin is a seasoned investment professional with over 10 years' experience in investment banking and business development. Her most recent former role was Vice President of Sales and Client Services at Mayberry Investments Limited. With a strong passion for service, Benjamin has a solid background of crafting innovative sales strategies, with a keen focus on sales effectiveness. She earned her MBA in Banking & Finance from the Mona School of Business & Management and also holds an undergraduate degree in International Relations from The University of the West Indies, Mona.
PROVEN Group Limited (formerly Proven Investments Limited), which owns 50.5% shareholding of Roberts Manufacturing Company Limited ("Roberts"), a company incorporated under the laws of Barbados, with the Ansa McAl Group which owns the other 49.5% of Roberts, hereby informs the Stock Exchange that Mr. Jason Sambrano, Managing Director of Roberts will be demitting office effective January 31, 2023, to pursue other interests. The Board of Directors thanks Mr. Sambrano for his stewardship and the contribution he has made over the years. The process of recruiting a new Managing Director is underway and the intention is to fill the position by April 2023. Interim measures for the continued leadership and operational oversight of the business will be implemented during the transition period. Roberts continues to be one of the top manufacturing entities in Barbados, with a footprint spanning more than 15 territories, and ranks in the top 5 exporters and earners of foreign exchange in Barbados.
Mayberry Investments Limited (MIL) hereby advises that by a resolution of the Board of Directors on January 18th 2023, Mr. Konrad Mark Berry has resigned from the post of Company Secretary with effect from January 31, 2023. MIL further advises that Mrs. Janene Shaw has been appointed as Company Secretary with effect from February 1, 2023.
GraceKennedy Limited (GK) has advised that Ms. Allison Mais, Head of Strategic Planning, has resigned from the company effective April 16, 2023. Mr. Andrew Leo-Rhynie, Head of Mergers & Acquisitions, will assume oversight of GraceKennedy's Strategic Planning portfolio until the post has been filled.
Barita Investments Limited (BIL) has advised of the following senior management changes within the Company:
Miss Terise Kettle has been promoted to the position of Senior Vice President, Investment Banking, effective October 1, 2022. Miss Kettle previously held the post of Vice President, Investment Banking.
Mrs. Sonia Owens has been promoted to the position of Vice President, Treasury & Financial Institutions, effective October 1, 2022. Mrs. Owens previously held the position of Head, Treasury & Financial Institutions.
Mr. Geoffery Romans has been promoted to the position of Senior Vice President, Risk Management, effective December 1, 2022. Mr. Romans previously held the post of Head, Financial Risk-Frameworks & Administration.
Scotia Group Jamaica is pleased to announce the appointment of Sabrina Cooper to the role SVP, Wealth Management & CEO Scotia Investments effective January 4, 2023.
Sagicor Select Funds Limited (SELECT) advises that Mrs. A. Cecile Watson has been appointed as a member of the Board of Directors, effective January 1, 2023.
Sagicor Group wishes to advise that the Board of Directors appointed two (2) new Directors namely Ms. Joanna Banks and Mr. Andre Mousseau as at December 31,2022 . Director Ms. Lisa Lake resigned as at December 31, 2022.
MASSY HOLDINGS LTD advise that Ms. Julie Avey was promoted to the position of Group Executive Vice President People and Culture effective January 01, 2023.
Caribbean Assurance Brokers (CAB) Limited wishes to advise of the promotions of Ms. Shanique Thompson, Chief Financial Officer and Ms. Sequoia Thomas, Marketing Manager effective January 1, 2023.
Paramount Trading (Jamaica) Limited wishes to advise on the departure of Dr. Cecile Dennis, Head of People & Culture, Customer Service &
Marketing and Mr. Vaughn Phang, Chief Operating Officer, effective December 2, 2022 and December 30, 2022 respectively.