Reassurance Given to Preserve Integrity of Country's Financial System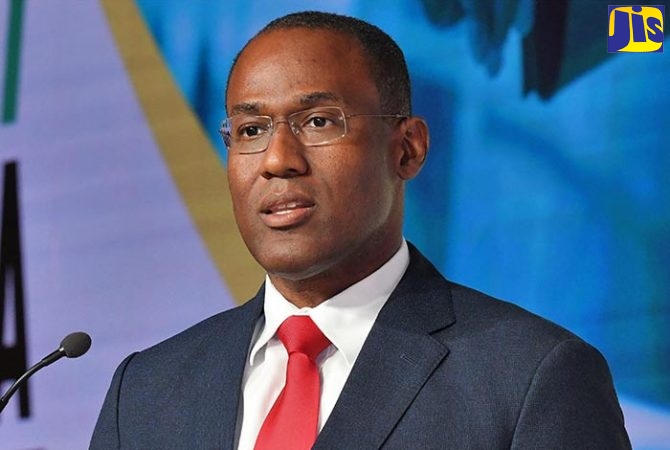 Jamaica's authorities have given reassurance of efforts being committed to preserve the integrity of the country's financial system and safeguard stakeholders' interests.
This assurance comes from the Ministry of Finance and the Public Service and the Bank of Jamaica (BOJ), in light of a case of alleged fraud being investigated at investment firm, Stocks and Securities Limited (SSL).
The Financial Services Commission (FSC) indicated that the investigations are being undertaken by the Financial Investigations Division (FID), among others.
The agency appointed Ken Tomlinson of Business Recovery Services Limited as the Special Auditor for SSL. He is also serving as the securities firm's Temporary Manager.
Finance Minister, Dr. the Hon. Nigel Clarke, in a statement, noted that the country is the leading financial centre in the English-speaking Caribbean and, as such, assured that "we will do everything in our power to protect Jamaica's position in this regard."
Dr. Clarke, who said the matter being investigated has been the "source of public discussion and anxiety," acknowledged that "at this time, it is tempting to doubt our financial institutions".
"But I would ask that we don't paint an entire hard-working industry with the brush of a few very dishonest individuals," he urged, while expressing "great confidence in the investigative authorities to unravel all aspects of this [matter] and bring all perpetrators to justice".
Meanwhile, the BOJ, in a statement, indicated that its supervised deposit-taking institutions, comprising commercial banks, building societies, and one merchant bank, remain adequately capitalised, liquid, safe and secure.
Additionally, the Central Bank said its ongoing regulatory oversight of these institutions "remains rigorous".
The BOJ alluded to recent reports of alleged fraud involving financial institutions and intimated its concern about these developments and their potential to negatively affect confidence in Jamaica's financial system.
"The Central Bank notes that in the recent case of alleged fraud at a commercial bank, the stringent internal controls insisted on by the BOJ assisted in the early detection of irregular transactions and ensured that the risk was kept to a minimal level, relative to the capitalisation of the institution," the BOJ pointed out.
The Bank of Jamaica advised that the institutions it supervises are required by law to have all their assets and liabilities recorded on balance sheets and is working with them to continuously upgrade and strengthen their internal safeguard controls.
This entails ensuring fraud prevention and early detection systems, including the deployment of advanced, technological reporting and analytic tools at globally accepted levels.
"The basis of a strong and resilient financial system is the confidence clients have in knowing that their funds are safe and secure and can be accessed in a timely manner. Bank of Jamaica continues to work with all stakeholders to ensure that this confidence is maintained," the Central Bank said.
Corporate Movements January 2023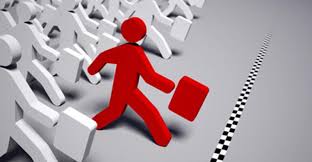 Victoria Mutual Wealth Management (VM Wealth) announced the appointment of Christine Benjamin as Head of Sales and Client Relations. Benjamin will work closely with Brian Frazer, Deputy Chief Executive Officer, in providing oversight of VM Wealth's Sales and Client Relations operations. Benjamin is a seasoned investment professional with over 10 years' experience in investment banking and business development. Her most recent former role was Vice President of Sales and Client Services at Mayberry Investments Limited. With a strong passion for service, Benjamin has a solid background of crafting innovative sales strategies, with a keen focus on sales effectiveness. She earned her MBA in Banking & Finance from the Mona School of Business & Management and also holds an undergraduate degree in International Relations from The University of the West Indies, Mona.
PROVEN Group Limited (formerly Proven Investments Limited), which owns 50.5% shareholding of Roberts Manufacturing Company Limited ("Roberts"), a company incorporated under the laws of Barbados, with the Ansa McAl Group which owns the other 49.5% of Roberts, hereby informs the Stock Exchange that Mr. Jason Sambrano, Managing Director of Roberts will be demitting office effective January 31, 2023, to pursue other interests. The Board of Directors thanks Mr. Sambrano for his stewardship and the contribution he has made over the years. The process of recruiting a new Managing Director is underway and the intention is to fill the position by April 2023. Interim measures for the continued leadership and operational oversight of the business will be implemented during the transition period. Roberts continues to be one of the top manufacturing entities in Barbados, with a footprint spanning more than 15 territories, and ranks in the top 5 exporters and earners of foreign exchange in Barbados.
Mayberry Investments Limited (MIL) hereby advises that by a resolution of the Board of Directors on January 18th 2023, Mr. Konrad Mark Berry has resigned from the post of Company Secretary with effect from January 31, 2023. MIL further advises that Mrs. Janene Shaw has been appointed as Company Secretary with effect from February 1, 2023.
GraceKennedy Limited (GK) has advised that Ms. Allison Mais, Head of Strategic Planning, has resigned from the company effective April 16, 2023. Mr. Andrew Leo-Rhynie, Head of Mergers & Acquisitions, will assume oversight of GraceKennedy's Strategic Planning portfolio until the post has been filled.
Barita Investments Limited (BIL) has advised of the following senior management changes within the Company:
Miss Terise Kettle has been promoted to the position of Senior Vice President, Investment Banking, effective October 1, 2022. Miss Kettle previously held the post of Vice President, Investment Banking.
Mrs. Sonia Owens has been promoted to the position of Vice President, Treasury & Financial Institutions, effective October 1, 2022. Mrs. Owens previously held the position of Head, Treasury & Financial Institutions.
Mr. Geoffery Romans has been promoted to the position of Senior Vice President, Risk Management, effective December 1, 2022. Mr. Romans previously held the post of Head, Financial Risk-Frameworks & Administration.
Scotia Group Jamaica is pleased to announce the appointment of Sabrina Cooper to the role SVP, Wealth Management & CEO Scotia Investments effective January 4, 2023.
Sagicor Select Funds Limited (SELECT) advises that Mrs. A. Cecile Watson has been appointed as a member of the Board of Directors, effective January 1, 2023.
Sagicor Group wishes to advise that the Board of Directors appointed two (2) new Directors namely Ms. Joanna Banks and Mr. Andre Mousseau as at December 31,2022 . Director Ms. Lisa Lake resigned as at December 31, 2022.
MASSY HOLDINGS LTD advise that Ms. Julie Avey was promoted to the position of Group Executive Vice President People and Culture effective January 01, 2023.
Caribbean Assurance Brokers (CAB) Limited wishes to advise of the promotions of Ms. Shanique Thompson, Chief Financial Officer and Ms. Sequoia Thomas, Marketing Manager effective January 1, 2023.
Paramount Trading (Jamaica) Limited wishes to advise on the departure of Dr. Cecile Dennis, Head of People & Culture, Customer Service &
Marketing and Mr. Vaughn Phang, Chief Operating Officer, effective December 2, 2022 and December 30, 2022 respectively.