Jamaica Looking To Attract Investments To Supply Five-Year Energy Needs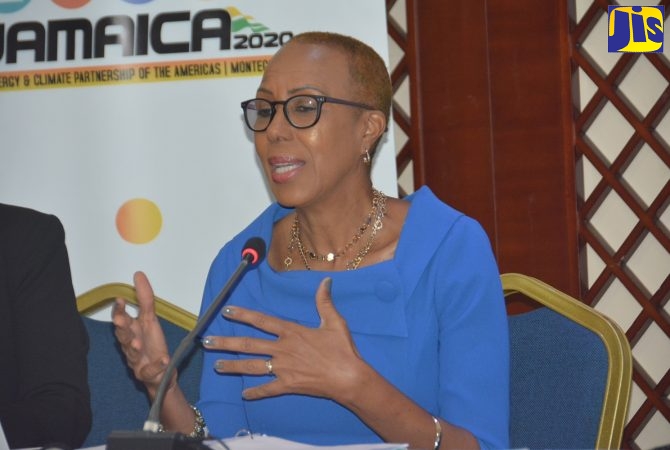 Minister of Science, Energy and Technology, Hon. Fayval Williams, says Jamaica is ready to move to the next phase of investment plans to supply the country's first five years of energy needs under the recently completed Integrated Resource Plan (IRP).
This comprises 320 megawatts (MW) of wind and solar; 120 MWs of liquefied natural gas (LNG); and 74 MW of hydro, waste to energy and/or biomass.
The IRP sets out Jamaica's 20-year plan for the electricity generation sector.
"It takes into consideration our outlook on economic growth and development and the demand for energy over that period of time.
Recently, we took to Cabinet the first five years of that 20-year [plan] in terms of the need for additional capacity, and that was approved," she noted.
Mrs. Williams was speaking on Thursday (July 30) at a webinar titled 'Jamaica: Scaling up Investments in Clean Energy' hosted by the Jamaica Promotions Corporation (JAMPRO) in partnership with New Energy Events.
She told the potential investors in attendance that the procurement process to acquire the additional generating capacity will be "open and transparent" and will be managed by a Board that recently got a new chairman.
"It has a secretariat and they are in the process of getting the technical assistance that will allow them to develop the specs or the request for proposal (RFP) and begin that process of going to market," she noted
"It will be very transparent. There is very low political risk as well, meaning that contracts that are signed as a result of this process will be long-term contracts that will survive different administrations. Jamaica has a reputation of honouring contracts, so there should be absolutely no questions with regard [to] that whatsoever," Mrs. Williams noted.
She said that Jamaica is committed to generating half of its energy supply from renewables by 2037, with an overall target of 1,664 MWs.
Solar Products Grow By 157%, Pushes 2021 Results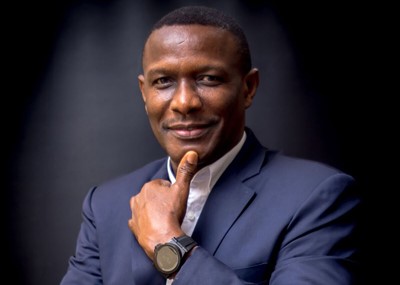 Financial Highlights
• Revenues was $2,351 million – Up $455 million or 24% compared to the prior period's $1,896 million
• Gross profit was $1,043 million – Up $218 million or 26% compared to the prior period's $825 million
• Net profit was $199 million – Up $74 million or 59% compared to the prior period's $126 million
• Earnings per stock unit was $0.40 – Up $0.15 or 60% compared to the prior period's $0.25
Income Statement
Income
During the year, the company generated income of $2,351 million compared to $1,896 million for the prior year. An increase of $455 million. Gross profit for the year was $1,043 million compared to $825 million for the prior year, an increase of $218 million. The product lines that had significant increases over the prior
year were Solar Products, which grew by 157%, Control Devices which grew by 55%, PVC Products, which grew by 45% and Wiring Devices which grew by 37%. These increases were achieved despite the reduced number of days that the stores were opened in August, due to the increased number of lockdown days enforced by the government as part of their Covid-19 strategy.
During the year we experienced a mix of fluctuations in volume and price increases. Price increases were driven by escalating copper and PVC ingredient prices on the international market and increased shipping costs.
Administration Expenses
Administration expenses for the year was $632 million, reflecting an increase of $126 million on the prior reporting year's amount of $506 million. There were increases in staff related costs for salary adjustments, increased sales commission due to improved sales performance and improvements in staff benefits,
increased staff training cost with the launch of the new FosRich Corporate University and utilities, increases in the costs associated with our PVC manufacturing, increased selling, marketing and travelling costs, and increased occupancy cost due to the commencement of obligations in January for the second Hayes, Clarendon factory building and increased depreciation and amortisation charges. Decreases were driven primarily by reduced professional fees.
Finance Cost
Finance cost for the year was $185 million compared to $160 million for the prior year, an increase of $25 million. This increase is being driven by increased financing obtained to assist with the financing of operations. This new financing was obtained at more favourable rates than the previous bank facilities.
There were also increases in receivables impairment provisions of $44 million compared to the $32 million increase for the prior year.
Net Profit
Net Profit generated for the year was $199 million, an increase of $73 million or 59% over the $126 million reported for the prior period.
Earnings Per Stock Unit
Earnings per stock unit was $0.40 compared to $0.25 in the prior year, reflecting an increase of 60%.
Shareholders' Equity
Shareholders' equity now stands at $1,016 million, up by $147 million from $869 million on 31 December 2021. The net increase arose primarily as a result of retained profits for the year amounting to $199 million, net of dividend paid amounting to $52 million. We now have 1,753 shareholders, an increase of 358 or 26% on the 1,395 on 31 December 2020.
Cecil Foster Managing Director FOSRICH Company Limited
More Information FosRich-Dec-2021-MDA.pdf (jamstockex.com)