UAE announces new development and funding agreements under US$50m Caribbean Renewable Energy Fund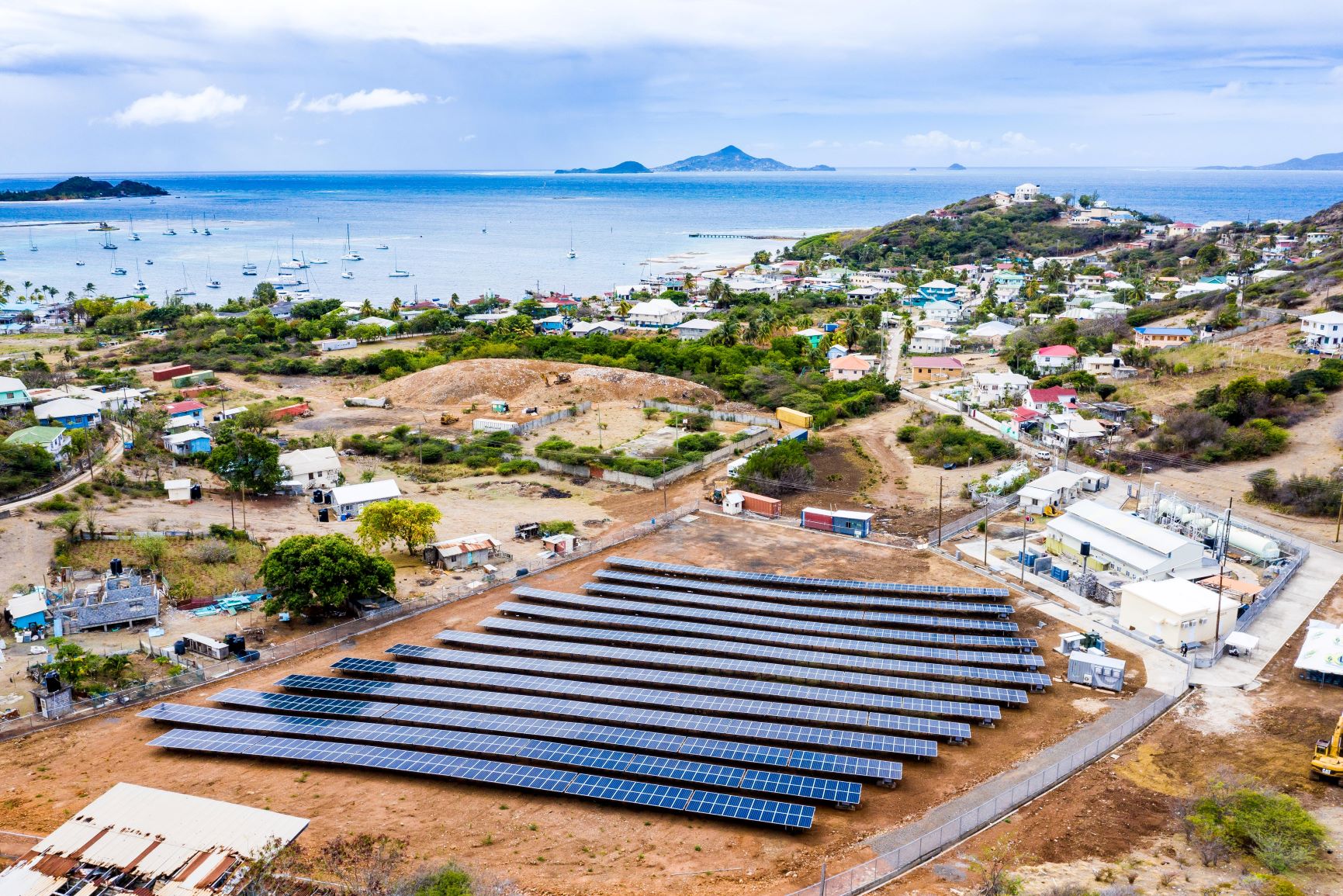 • Solar, hybrid battery and solar desalination projects are planned for the Dominican Republic, Haiti, Guyana, Grenada, Saint Kitts and Nevis, Trinidad and Tobago, and Suriname
• Landmark projects aim to drive economic growth, gender equality, job creation and climate resilience
Abu Dhabi, United Arab Emirates; January 15, 2020: The UAE-Caribbean Renewable Energy Fund (UAE-CREF) has entered the second cycle of its three-year plan to build climate-resilient renewable energy projects in 16 Caribbean nations, successfully completing new development and funding agreements for the Dominican Republic, Haiti, Guyana, Grenada, Saint Kitts and Nevis, Trinidad and Tobago, and Suriname.
The announcement was made at Abu Dhabi Sustainability Week 2020, one of the world's largest sustainability gatherings, taking place this week in the UAE capital.
Under the new development and funding agreements, a solar photovoltaic (PV) carport and rooftop project will be built in the Dominican Republic; a solar PV and battery hybrid project will be developed for the village of Dondon, Haiti; a solar PV and battery hybrid plant will be constructed on the island of Wakenaam, Guyana; and a solar PV and battery hybrid project is planned for Carriacou in Grenada. In Saint Kitts and Nevis, two solar PV desalination plants will be developed, while Suriname will receive a solar PV and battery hybrid plant and Trinidad and Tobago, a solar PV carport.
Fully financed by Abu Dhabi Fund for Development (ADFD), the leading national entity for economic development aid, UAE-CREF is a partnership between the Ministry of Foreign Affairs and International Cooperation (MoFAIC), ADFD and Masdar, which is leading the design and implementation of the selected projects.
His Excellency Sultan Al Shamsi, Assistant Minister of Foreign Affairs and International Cooperation for International Development Affairs said: "The UAE-Caribbean collaboration comes within the framework of the UAE's Foreign Aid Policy and five-year strategy, which is committed to assisting Small Island Developing States to achieve their national priorities and Sustainable Development Goals. In particular, ensuring access to affordable, reliable, sustainable and modern energy for all; taking urgent action to combat climate change; and achieving gender equality and empowering all women and girls.
"It is our hope that these new agreements will enable beneficiaries to bolster their defences against climate change while further pursuing energy independence in the long term."
His Excellency Mohammed Saif Al Suwaidi, Director General of ADFD, said: "In line with the UAE's efforts to advance the United Nations' Sustainable Development Goals, ADFD prioritises development in the global renewable energy sector. The Fund finances sustainable solar, wind, hydroelectric and geothermal power ventures in the beneficiary countries, especially in the Small Island Developing States."
He added: "Today's announcement reaffirms the Fund's commitment to working in partnership with the governments of beneficiary countries to translate their clean energy objectives into reality. We are confident that the selected second-cycle UAE-CREF projects will go a long way in meeting the outlined energy targets and driving sustainable economic growth in the seven countries."
Mohamed Jameel Al Ramahi, Chief Executive Officer of Masdar, said: "Masdar is honoured to leverage its global expertise and experience in renewables to support the Caribbean's sustainable energy transition. These landmark clean energy projects in the Dominican Republic, Haiti, Guyana, Grenada, Saint Kitts and Nevis, Trinidad and Tobago and Suriname will create jobs, boost gender equality and capacity building, reduce energy costs and reliance on expensive diesel fuels, as well as enhance climate resilience and stimulate economies."
The projects represent significant steps forward advancing the renewable energy ambitions of the seven countries, with the Dominican Republic targeting renewable energy generation of 25 percent by 2025 and Haiti aiming to have 50 percent of electricity from renewable sources by 2020. Guyana has set a target of 47 percent renewable electricity generation by 2027, while Grenada is aiming for 100 percent by 2030 and Trinidad and Tobago is targeting 5 percent of peak demand by 2020.
Clean energy projects in the Bahamas, Barbados, and Saint Vincent and the Grenadines were inaugurated in March 2019, while construction is expected to begin this year in Belize, Dominica, and Antigua and Barbuda, which will see the rebuilding of the power system on hurricane-devastated Barbuda.
International development and how it is accelerating the United Nations Sustainable Development Goals through initiatives such as UAE-CREF will be on the agenda during a high-level panel comprising HE Wilfred Arthur Abrahams, the Barbados Minister of Energy and Water Resources; HE Romauld Ferreira, the Bahamas Minister of the Environment and Housing; Adel Al Hosani, Operations Department Director, ADFD; and Khalid Ballaith, Director, Energy Services, Masdar. The panel will be held on January 15 at the Future Sustainability Summit, the anchor event of ADSW.
Tiktok's Battle-Tested Business Model, Unconventional In The West But Well-Practiced By Its Chinese Parent Bytedance.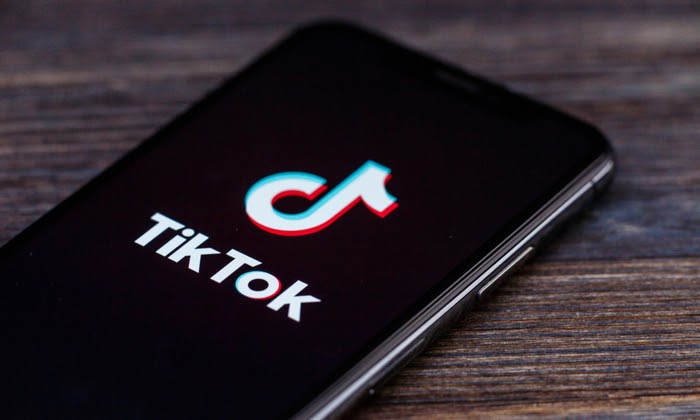 "There are several ways to measure TikTok's success: It took just four years to reach 1 billion monthly users; its average user in the US spends more time with the service than with Facebook and Instagram put together; and its most popular video, an 18-second clip of someone flying on a magic broomstick, has claimed 2.2 billion views.
But what of TikTok's moneymaking power? I wrote about the ways that the app's operators are turning its popularity into a huge business in the latest issue of Bloomberg Businessweek. To rival and outdo social and ad giants like Meta Platforms Inc. and Alphabet Inc.'s Google, TikTok relies on a battle-tested business model that's unconventional in the west but well-practiced by its Chinese parent ByteDance Ltd. Here's a look at the ingredients.
At the core of TikTok's appeal is Its Algorithm, the ability to discern a user's likes and dislikes from their activity on the platform, picking up on how long you watch, say, a cat video or a cooking tutorial. The same model of content distribution is now being used on ads and sponsored content, helping TikTok serve more appealing ads and triple its ad revenue to an estimated $12 billion this year. Even Meta is now trying to rewrite the algorithms of Facebook and Instagram, so its services can surprise and delight people with videos they didn't know they wanted to see. It's a departure from Meta's old approach of filling a user's feed based on their social connections.
The other key thing is Branding. TikTok's most lucrative ad accounts feature companies more interested in building their brands than stimulating direct sales. McDonald's Corp., for instance, won't count on TikTok to sell burgers, but it will likely want to use the platform to woo the young people using it. TikTok connects brands with influencers and helps them create viral challenges, goofy camera effects and immersive full-screen videos. That's why its motto goes, "Don't make ads. Make TikToks."
On top of all that, TikTok is jumping into E-Commerce in ways that could challenge Amazon.com Inc. It's rolled out an in-app marketplace in regions like Southeast Asia and the UK, where users can jump from live streams and short videos to shopping portals without friction. The idea is to create a closed loop where TikTok handles each and every step from a user discovering something to actually purchasing it — instead of directing them to an Amazon listing or a Shopify Inc.-powered web store.
To be sure, TikTok and ByteDance still have enormous challenges ahead. For one thing, commercial success across the globe demands navigating fragmented markets that don't share the same culture, user preferences, regulations or tech infrastructure. And politics remains a big risk, even after TikTok survived President Donald Trump's attempted ban. The perceived security threat from TikTok's handling of US user data probably won't go away as long as Beijing and Washington keep tussling in the geopolitics arena."
Source: TikTok Turns On the Money Machine By Zheping Huang