Businessuite 2022 Top Barbados Company US$ Profit After Tax First Caribbean International Limited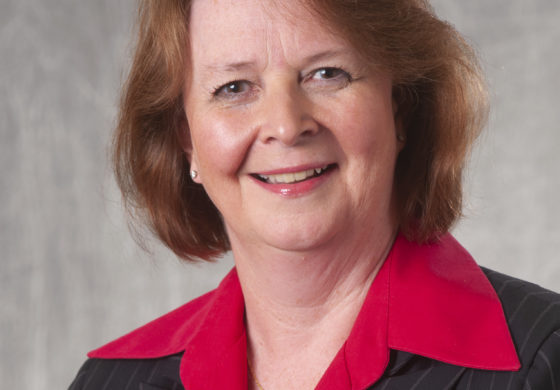 | | | | | | | | | | | |
| --- | --- | --- | --- | --- | --- | --- | --- | --- | --- | --- |
| | | | | | | | Businessuite 2022 Top Barbados Company          US$ Profit after Tax | | | |
| NR | NR | NR | NR | NR | NR | | | US$000 | | US$000 |
| 2017 | 2018 | 2019 | 2020 | 2021 | 2022 | | Company | 2022/2021 | | 2021/2020 |
| 1 | 1 | 2 | 6 | | 1 | BB | First Caribbean International Limited | $125,721 | | -$158,664 |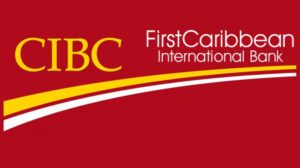 CIBC FirstCaribbean is a relationship bank offering a full range of market leading financial services through our Corporate and Investment Banking, Retail and Business Banking and Wealth Management segments. We are located in sixteen (16) countries around the Caribbean, providing the banking services through approximately 2,800 employees in 64 branches and offices. We are one of the largest regionally listed financial services institutions in the English and Dutch speaking Caribbean, with US$13 billion in assets and market capitalization of US$1 billion. We also have a representative office in Hong Kong that provides business development and relationship management for our fund administration. The face of banking is changing throughout the world and CIBC FirstCaribbean intends to lead these changes with the expertise, integrity and knowledge gained from banking in the Caribbean since 1836.
Discussion And Analysis
The Bank delivered a resilient financial performance in fiscal 2021 against the backdrop of continuing challenges from the COVID-19 pandemic and uncertain economic conditions across the region. We continue to be well positioned to deliver on our strategic objectives, staying focused on the client experience, digital transformation and improving operational efficiency with meaningful investments in our systems and people.
For the year ended October 31, 2021, the Bank reported net income of $125.7 million, up $284.4 million over the prior year's net loss of $158.7 million. Results for the year were affected by the following items of note aggregating to $14.7 million: a restructuring charge of $101.1 million, provisions related to the announced divestitures of $5.3 million, offset by an income tax credit of $0.7 million.
Excluding these items, adjusted net income was $140.4 million, up $124.5 million over prior year's adjusted net income of $15.9 million. Improvement in our performance was mainly due to significantly lower credit loss provisions and a rebound in origination activity. However, we continued to operate in a low interest rate environment.
The Bank's Tier 1 and Total Capital ratios remain strong at 13.0% and 15.7% and remain in excess of applicable regulatory requirements. We are pleased to announce that the Board of Directors has approved a regular quarterly dividend of $0.010 per share to be paid on January 25, 2022 to shareholders of record on December 20, 2021.
Looking to the Future
On October 12, 2021, the Bank announced the sale of its banking assets in four territories in the Organization of Eastern Caribbean States (OECS): St. Vincent, Grenada, St. Kitts and Dominica, as well as in Aruba. The sales are subject to regulatory approval and other closing conditions. We are pleased to have found partners that are an excellent fit in each of the respective markets and who bring a depth of local knowledge to meet the needs of our clients. All parties will work closely together to ensure a smooth transition during this period of change.
We again wish to thank our employees, shareholders, directors and importantly our clients for their loyalty and continuing support.
Colette Delaney
Chief Executive Officer
David Ritch OBE, J.P
Chair of the Board
https://www.cibcfcib.com/binaries/content/assets/annual-reports/2021/cibc-fcib-group-ar–2021.pdf
Businessuite 2023 Top 100 Caribbean Companies – US$ Revenue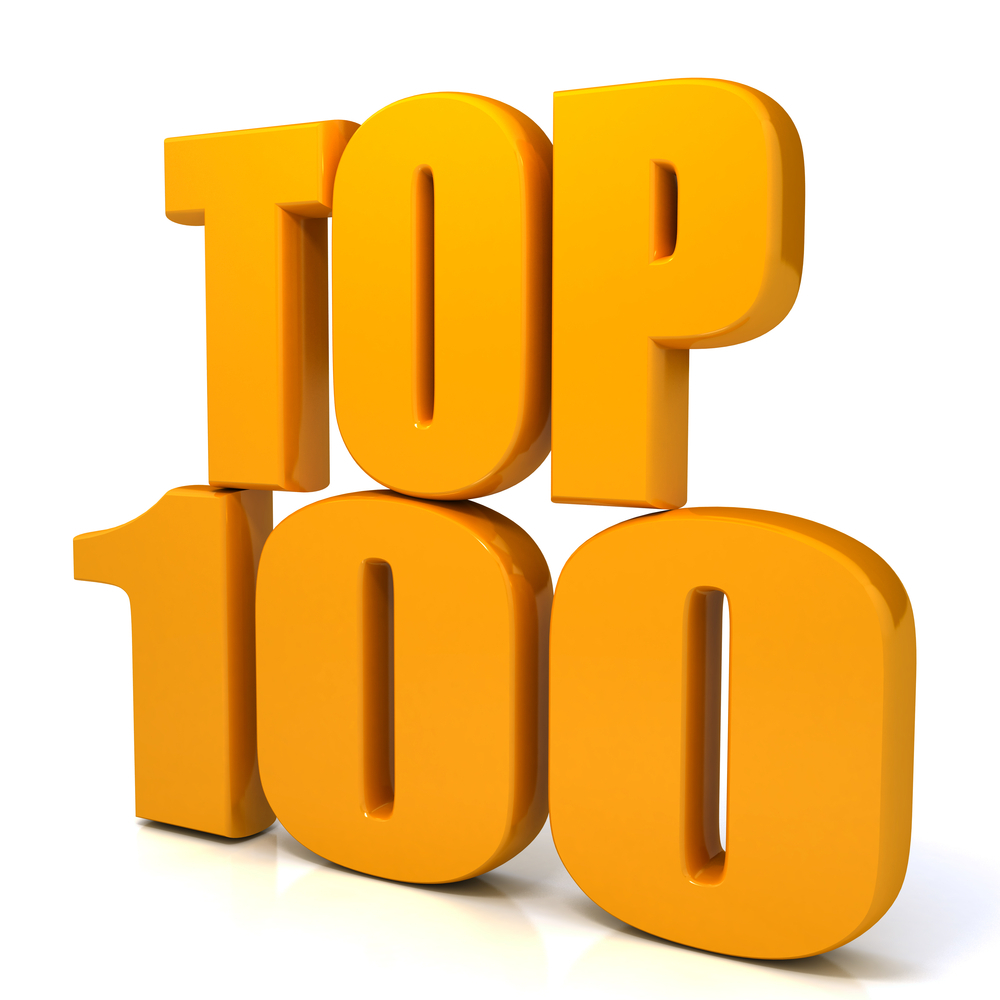 | | | | | | |
| --- | --- | --- | --- | --- | --- |
| | | Businessuite 2023 Top 100 Caribbean Companies – US$  Revenue        | | | |
| | | | | | |
| | | | US$000 | | US$000 |
| 2023 | | Company | 2022 | | 2021 |
| 1 | TT | Massy Holdings Limited | $1,824,063 | | $1,653,484 |
| 2 | TT | Guardian Holdings Limited | $1,068,271 | | $1,041,146 |
| 3 | JA | NCB Financial Group Ltd. | $997,548 | | $780,871 |
| 4 | TT | ANSA Mc Al Limited | $962,452 | | $887,023 |
| 5 | JA | GraceKennedy Limited | $953,105 | | $833,773 |
| 6 | TT | Republic Financial Holdings Limited | $900,276 | | $862,188 |
| 7 | JA | Sagicor Group Jamaica Limited | $647,516 | | $661,298 |
| 8 | JA | Jamaica Broilers Group Limited | $609,247 | | $479,660 |
| 9 | TT | Agostini's Limited | $604,219 | | $536,127 |
| 10 | BB | First Caribbean International Limited | $599,280 | | $543,052 |
| 11 | JA | Seprod Limited | $523,017 | | $282,954 |
| 12 | BB | Goddard Enterprises Limited | $484,416 | | $378,583 |
| 13 | JA | Supreme Ventures Limited | $339,186 | | $283,530 |
| 14 | TT | First Citizens Group Limited | $315,429 | | $318,201 |
| 15 | JA | Productive Business Solutions Limited | $311,997 | | $223,997 |
| 16 | TT | Trinidad Cement Limited | $304,016 | | $281,801 |
| 17 | JA | Scotia Group Jamaica Ltd. | $285,363 | | $243,780 |
| 18 | TT | Scotiabank Trinidad & Tobago Limited | $279,948 | | $257,089 |
| 19 | JA | Wisynco Group Limited | $260,368 | | $205,148 |
| 20 | JA | JMMB Group Limited | $240,488 | | $176,396 |
| 21 | JA | Jamaica Producers Group Limited | $193,387 | | $161,330 |
| 22 | GY | Banks DIH Ltd. | $190,431 | | $179,335 |
| 23 | EC |  The West Indies Oil Company Ltd. | $181,450 | | $123,036 |
| 24 | JA | Caribbean Cement Company Limited | $172,289 | | $153,717 |
| 25 | TT | Prestige Holdings Limited | $162,997 | | $105,811 |
| 26 | JA | Lasco Distributors Limited | $155,619 | | $130,802 |
| 26 | TT | Angostura Holdings Limited | $151,904 | | $136,939 |
| 27 | GY | Demerara Distillers Ltd. (Group) | $150,868 | | $138,271 |
| 28 | EC | St. Lucia Electricity Services Ltd. | $147,634 | | $109,179 |
| 29 | JA | Derrimon Trading Company Limited | $122,831 | | $114,416 |
| 30 | JA | Caribbean Producers Jamaica Ltd. | $119,960 | | $58,178 |
| 31 | JA | Carreras Limited | $108,195 | | $101,586 |
| 32 | TT | The West Indian Tobacco Company Limited | $106,798 | | $126,635 |
| 33 | TT | ANSA Merchant Bank Limited (Group) | $106,335 | | $171,745 |
| 34 | JA | General Accident Insurance Co Ja | $100,785 | | $90,011 |
| 35 | EC | Grenada Electricity Services Limited | $88,601 | | $66,027 |
| 36 | JA | Future Energy Source Company | $84,494 | | $37,764 |
| 37 | TT | National Flour Mills Limited | $78,585 | | $65,624 |
| 38 | GY | Republic Bank Guyana Ltd. | $65,024 | | $59,504 |
| 39 | JA | Transjamaican Highway Limited | $65,006 | | $52,755 |
| 40 | JA | Lasco Manufacturing Limited | $63,223 | | $52,990 |
| 41 | JA | Kingston Wharves Limited | $63,191 | | $55,929 |
| 42 | JA | Barita Investments Limited | $59,692 | | $52,333 |
| 43 | EC | S. L. Horsford & Co Ltd. | $54,629 | | $48,501 |
| 44 | TT | PLIPDECO Limited | $53,667 | | $47,567 |
| 45 | TT | One Caribbean Media Limited | $48,400 | | $45,715 |
| 46 | JA | Mayberry Investments Limited | $46,423 | | $28,923 |
| 47 | JA | Proven Investments Jamaica Limited | $45,971 | | $29,498 |
| 48 | TT | National Enterprises Limited | $45,157 | | $4,945 |
| 49 | JA | Fontana Limited | $42,297 | | $33,219 |
| 50 | EC | Dominica Electricity Services | $41,567 | | $34,092 |
| 51 | EC | St. Kitts Nevis Anguilla Trading & Development Company | $40,298 | | $42,856 |
| 52 | TT | Unilever Caribbean Limited | $37,780 | | $34,649 |
| 53 | JA | Mayberry Jamaican Equities Limited | $36,317 | | $18,465 |
| 54 | JA | Radio Jamaica Limited | $36,252 | | $36,825 |
| 55 | BB | Insurance Corporation Of B'DOS Limited | $36,092 | | $52,196 |
| 56 | BB | West India Biscuit Compant Limited | $33,545 | | $30,712 |
| 57 | GY | Guyana Bank for Trade & Industry Ltd. | $32,302 | | $27,787 |
| 58 | GY | Demerara Bank Limited | $30,279 | | $27,104 |
| 59 | EC | East Caribbean Financial Holding Company | $29,691 | | $27,271 |
| 60 | EC | Republic Bank (Grenada) Limited | $25,499 | | $24,169 |
| 61 | TT | Trinidad and Tobago NGL Limited | $24,820 | | $28,881 |
| 62 | EC | St. Kitts-Nevis-Anguilla National Bank Ltd. | $23,418 | | $22,971 |
| 63 | EC | Grenada Co-operative Bank Ltd. | $23,220 | | $21,265 |
| 64 | GY | Sterling Products Limited | $22,800 | | $20,046 |
| 65 | TT | LJ Williams Limited | $22,536 | | $22,483 |
| 66 | JA | FosRich Company Limited | $22,492 | | $15,160 |
| 67 | JA | Berger Paints Jamaica Limited | $21,977 | | $20,041 |
| 68 | GY | Citizens Bank Guyana Inc. | $21,796 | | $18,034 |
| 69 | EC | Bank of St. Vincent and the Grenadines | $20,158 | | $18,811 |
| 70 | JA | Honey Bun (1982) Limited | $19,693 | | $13,833 |
| 71 | JA | Everything Fresh Limited | $17,597 | | $10,412 |
| 72 | JA | Tropical Battery Company Limited | $17,506 | | $12,877 |
| 73 | TT | Guardian Media Limited | $17,373 | | $15,559 |
| 74 | JA | Lasco Financial Services Limited | $16,750 | | $14,785 |
| 75 | JA | Jamaican Teas Limited | $16,464 | | $14,638 |
| 76 | JA | Victoria Mutual Investments Limited – Group | $15,918 | | $11,968 |
| 77 | JA | PanJam Investment Limited | $15,677 | | $27,716 |
| 78 | BB | Cave Shepherd & Company Limited | $15,536 | | $13,833 |
| 79 | JA | Dolphin Cove Limited | $15,114 | | $7,640 |
| 80 | JA | Wigton Windfarm Limited | $14,793 | | $13,213 |
| 81 | JA | Key Insurnace Company Limited | $14,787 | | $12,347 |
| 82 | JA | Express Catering Limited | $14,241 | | $4,412 |
| 83 | JA | Caribbean Cream Limited | $13,907 | | $12,059 |
| 84 | JA | Access Financial Services Ltd. Group | $13,193 | | $11,729 |
| 85 | JA | Stationery & Office Supplies Limited | $11,657 | | $7,253 |
| 86 | TT | Endeavour Holdings Limited | $11,621 | | $12,586 |
| 87 | JA | Paramount Trading (Jamaica) Limited | $11,449 | | $9,269 |
| 88 | JA | Mailpac Group Limited | $11,246 | | $11,734 |
| 89 | JA | Lumber Depot Limited | $10,495 | | $9,216 |
| 90 | JA | Main Event Entertainment Group Ltd | $10,329 | | $4,890 |
| 91 | JA | Sygnus Credit Investments Limited – Group | $9,773 | | $11,125 |
| 92 | JA | First Rock Real Estate Investments Limited | $9,359 | | $5,300 |
| 93 | JA | Consolidated Bakeries Jamaica Limited | $9,111 | | $6,962 |
| 94 | JA | The Limners and Bards Limited | $8,967 | | $7,913 |
| 95 | JA | Salada Foods Jamaica Limited | $8,912 | | $7,671 |
| 96 | JA | 138 Student Living Jamaica Limited | $7,908 | | $5,243 |
| 97 | JA | Jamaica Stock Exchange Limited | $7,566 | | $6,435 |
| 98 | JA | Knutsford Express Limited | $7,426 | | $4,058 |
| 99 | JA | CAC 2000 Limited | $7,407 | | $6,744 |
| 100 | JA | IronRock Insurance Company Limited | $7,363 | | $5,682 |
| 101 | JA | Spur Tree Spices Jamaica Limited | $6,858 | | $5,543 |
| 102 | JA | AMG Packaging & Paper Company | $6,640 | | $4,552 |
| 103 | JA | Indies Pharma Jamaica Limited | $6,250 | | $5,460 |
| 104 | JA | Pulse Investments Limited | $6,205 | | $5,204 |
| 105 | JA | Portland JSX Limited | $5,584 | | $3,067 |
| 106 | JA | Image Plus Consultants Limited | $5,184 | | |
| 107 | JA | Caribbean Flavours & Fragrances Ltd | $5,149 | | $4,344 |
| 108 | JA | Dolla Financial Services Limited | $4,933 | | $2,444 |
| 109 | JA | Regency Petroleum Co. Limited | $4,542 | | |
| 110 | JA | Sygnus Real Estate Finance Limited – Group | $4,425 | | $6,940 |
| 111 | JA | Palace Amusement Company (1921) Limited | $4,328 | | $682 |
| 112 | JA | Elite Diagnostic Limited | $4,162 | | $3,268 |
| 113 | JA | Blue Power Group Limited | $3,510 | | $3,443 |
| 114 | JA | Kingston Properties Limited – Group | $3,481 | | $3,133 |
| 115 | JA | Caribbean Assurance Brokers Limited | $3,374 | | $2,986 |
| 116 | JA | Stanley Motta Limited | $3,330 | | $3,176 |
| 117 | JA | JFP Limited | $3,177 | | $1,507 |
| 118 | JA | Cargo Handlers Limited | $3,150 | | $2,175 |
| 119 | JA | Eppley Limited | $2,923 | | $2,493 |
| 120 | JA | ISP Financial Services Limited | $2,876 | | $2,799 |
| 121 | JA | Magaritaville Ltd | $2,618 | | $48 |
| 122 | JA | Ttech Limited | $2,495 | | $2,529 |
| 123 | JA | One On One Educatinal Services Limited | $1,780 | | $1,733 |
| 124 | TT | CinemaONE Limited | $1,433 | | $308 |
| 125 | JA | Edufocal Limited | $1,250 | | $1,194 |
| 126 | JA | GWEST Corporation Limited | $975 | | $729 |
| 127 | JA | Sterling Investments Limited | $830 | | $1,892 |