First Caribbean International Limited Businessuite 2021 #1 Barbados Company – US$  Revenue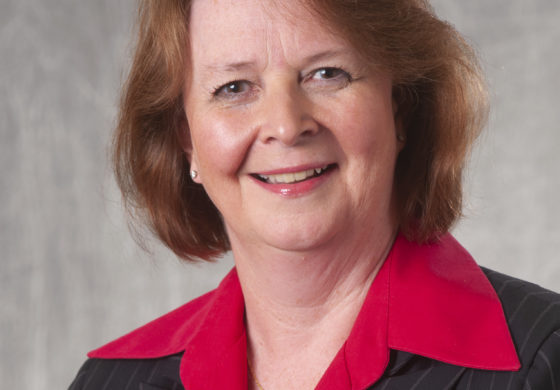 | | | | | | | | | | |
| --- | --- | --- | --- | --- | --- | --- | --- | --- | --- |
| | | | | | | Businessuite 2021 #1                                Barbados Company – US$  Revenue | | | |
| | | | | | | | | | |
| NR | NR | NR | NR | NR | | | US$000 | | US$000 |
| 2017 | 2018 | 2019 | 2020 | 2021 | | Company | 2020/2021 | | 2019/2020 |
| 2 | 2 | 2 | 1 | 1 | BB | First Caribbean International Limited | $571,930 | | $616,059 |
The Bank delivered a resilient financial performance in fiscal 2021 against the backdrop of continuing challenges from the COVID-19 pandemic and uncertain economic conditions across the region. We continue to be well positioned to deliver on our strategic objectives, staying focused on the client experience, digital transformation and improving operational efficiency with meaningful investments in our systems and people.
For the year ended October 31, 2021, the Bank reported net income of $125.7 million, up $284.4 million over the prior year's net loss of $158.7 million. Results for the year were affected by the following items of note aggregating to $14.7 million: a restructuring charge of $101.1 million, provisions related to the announced divestitures of $5.3 million, offset by an income tax credit of $0.7 million.
Excluding these items, adjusted net income was $140.4 million, up $124.5 million over prior year's adjusted net income1 of $15.9 million. Improvement in our performance was mainly due to significantly lower credit loss provisions and a rebound in origination activity. However, we continued to operate in a low interest rate environment.
The Bank's Tier 1 and Total Capital ratios remain strong at 13.0% and 15.7% and remain in excess of applicable regulatory requirements. We are pleased to announce that the Board of Directors has approved a regular quarterly dividend of $0.010 per share to be paid on January 25, 2022 to shareholders of record on December 20, 2021.
Looking to the Future
On October 12, 2021, the Bank announced the sale of its banking assets in four territories in the Organization of Eastern Caribbean States (OECS): St. Vincent, Grenada, St. Kitts and Dominica, as well as in Aruba. The sales are subject to regulatory approval and other closing conditions.
We are pleased to have found partners that are an excellent fit in each of the respective markets and who bring a depth of local knowledge to meet the needs of our clients. All parties will work closely together to ensure a smooth transition during this period of change.
Extracted from Message From The Chief Executive Officer
Colette Delaney Chief Executive Officer
More Information https://www.cibcfcib.com/binaries/content/assets/annual-reports/2021/cibc-fcib-group-ar–2021.pdf
Joanna A. Banks Set To Become The Youngest And Most Powerful Woman In Corporate Jamaica And The Caribbean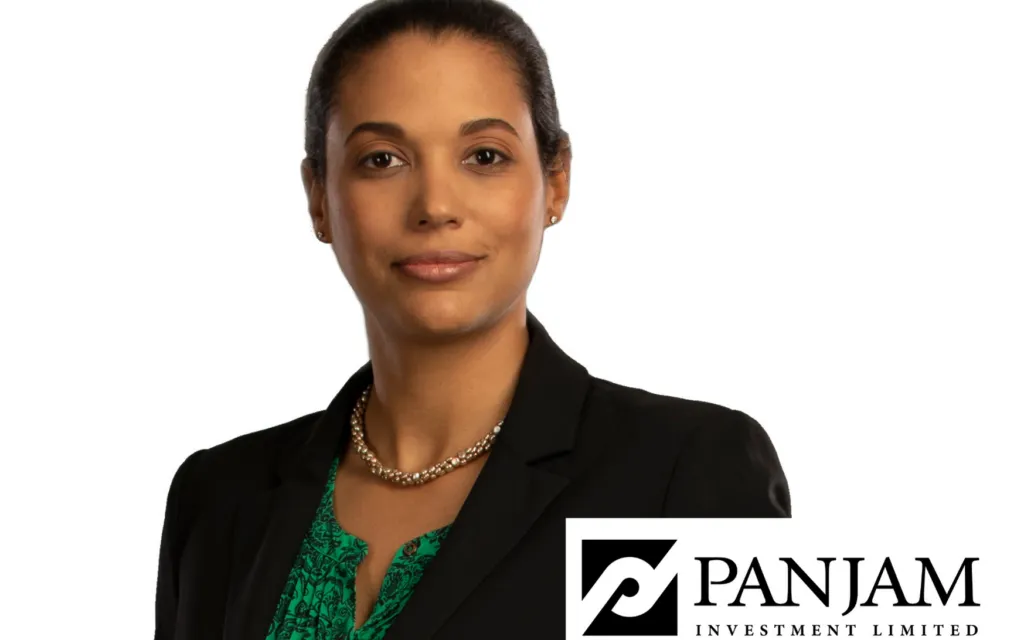 When Stephen Facey, then CEO and Chairman of PanJam Investment Limited, announced the appointment of Joanna Banks, its senior vice president of new business development and strategy, as CEO, he remarks included expressions of confidence in Banks' ability to continue PanJam's legacy of growing stakeholder value.
"Over the past five years, PanJam has benefited significantly from Joanna's knowledge base and international experience. She has led a number of our recent investments and initiatives with passion and resilience, qualities necessary for the path ahead,"
Commenting on the appointment Banks said,  "Over the last 55 years, the company has grown into one of the largest and most well-respected publicly-listed entities in the Caribbean, through the hard work of our team. I joined PanJam because of its reputation for investing in Jamaica for Jamaicans. I will lead PanJam in line with that legacy, for the benefit of our shareholders, our team, our partners and the nation,"
Banks assumed the role of head of the investment holding company effective July 1, 2021. A little over a year later she is again kicking more holes in the proverbial glass ceiling making it wider and more accessible for other female executives.
Jamaican conglomerates Jamaica Producers Group Limited (JP) led by Jeffrey Hall and PanJam Investment Limited (PanJam) led by Stephen Facey announced recently that they will merge their operations creating the Pan Jamaica Group Limited. The transaction is expected to be completed within the first quarter of 2023 with both the renamed Pan Jamaica Group and JP remain listed on the main market of the Jamaica Stock Exchange.
At a date to be determined during the period January 1, 2024 and January 2, 2025, Jeffrey Hall will be appointed as Executive Chairman and cease to serve as CEO of Pan Jamaica Group.
When this happens Joanna Banks will be appointed as CEO for Pan Jamaica Group and will become the most powerful woman in corporate Jamaica and without doubt its youngest.
Until that date PanJam's current CEO, Joanna Banks will hold the position of President of Pan Jamaica Group.
Businessuite has not yet secured an interview with Joanna Banks, but we're keeping our fingers crossed for early in the new year.
As noted in another article the big question now is what is Hall's next move, how far will he go and what's his end game. Importantly what role will Banks play in his international game of Global Gamesmanship.
As also noted in an earlier article we suspect that Hall and Banks, will have their hands full for the next couple of years with Pan Jamaica Group.
So, who is Joanna Banks?
Joanna A. Banks, BSc., MBA, CFA joined PanJam's Board of Directors in 2021. She joined the Company in 2016 and held the roles of Vice President and Senior Vice President of New Business Development and Strategy before her appointment to Chief Executive Officer in 2021.
Prior to joining the PanJam team, Ms. Banks worked at Exxon Mobil Corporation and Pan Caribbean Financial Services Limited (now Sagicor Investments Jamaica Limited) in roles focused on corporate finance, investor relations, pension fund management and strategy.
She earned a Bachelor of Science in Systems Engineering from the University of Pennsylvania and a Master of Business Administration from the University of Chicago Booth School of Business. She is also a holder of the Chartered Financial Analyst designation.
Ms. Banks is a Director of Sagicor Life Jamaica Limited, Sagicor Investments Jamaica Limited, Jamaica Property Company Limited, Agostini's Limited, Outsourcing Management Limited and Term Finance (Jamaica) Limited. She also serves as a Trustee of the C. B. Facey Foundation.
To be updated
PanJam Investment And Jamaica Producers Group Join Forces To Form Pan Jamaica Group
Where Will Pan Jamaica Group Rank On The Businessuite Caribbean Top 100?