We Want To Transform Public Transport In Jamaica…Andrew Holness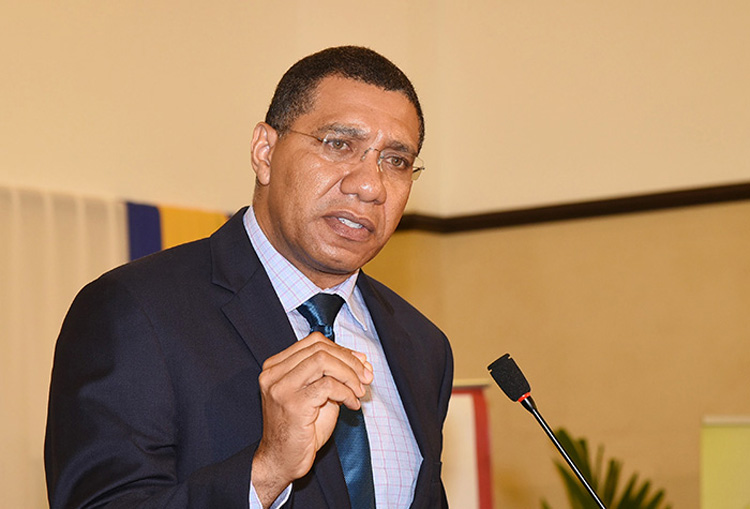 Public Transportation
Madam Speaker, I could not speak about roads without emphasizing that an efficient and orderly public transportation sector is not only critical for the development of any well-run society but is also essential for the daily lives of Jamaican citizens. Our vision is to have a professional transportation sector that is operated with pride, where the investors and operators are the strongest advocate for order and high quality service from their industry. I know there are a significant number of transport operators who view public passenger transport as a formal business. However, too many operators see it as a hustle. We want to assist our transport operators to create a real industry out of public transportation. I have heard the voices of our public transportation operators and I am convinced that there is a critical mass that share this vision to develop a first-world public transportation sector.
"Our vision is to have a professional transportation sector that is operated with pride, where the investors and operators are the strongest advocate for order and high quality service from their industry."
Madam Speaker, the transport sector is multi-faceted and made up of a number of stakeholders, including drivers, owners/investors, and owners who are also drivers. Their concerns are varied and include the rising expenses that they are faced with, the need to access affordable financing to retool, and issues relating to appropriate places to stop, disembark and take on passengers.
Some have expressed to me that they have no special facility for health insurance or pensions.
While the transport sector is largely a private operation, there is a significant public service they provide and this government is willing to work with our transport operators in meaningful ways to address their issues and improve their conditions. In the coming weeks, I will be arranging consultations with the various taxi groups to further explore their concerns.
Madam Speaker, to support the public transportation sector, the Government will be implementing the following:
1. Cutting of renewal fees for Route Taxi, Hackney Carriage, Rural Stage Carriage, and Contract Carriers of public passenger vehicles by 30% for a period of one year. This incentive is given to allow operators to regularize themselves and avoid tickets. During this period the Ministry of Transport and Mining has been directed to establish an updated database of all operators. While over 9,000 operators were able to benefit from the CARE programme to the tune of approximately $300 million, too many operators were not able to access the programme for a variety of reasons including lack of registration or incomplete registration with the relevant authority at the relevant date.
2. We must improve the quality of service, behaviour and awareness of our drivers. We will be introducing a short course for all Public Passenger Vehicle drivers to be administered by the Island Traffic Authority in collaboration with the Heart Trust NSTA. Drivers will be invited to register for the course focused on the new RTA, defensive and courteous driving techniques, maintenance and sanitation procedures for vehicles, assistance with establishing bank accounts and digital wallets, and the use of digital payment technologies. All drivers who register and complete the course will be formally certified and receive a $25,000 grant from the Government. Specifically for motorcycle riders, we will be making 10,000 helmets available free of cost for who go through a short course.
3. Last year the government announced a special loan window for transport operators to refleet or upgrade their vehicles. We are currently recrafting the existing DBJ loan facility to facilitate access on preferential terms for persons who would like to change their current vehicle or motorcycle to an electric vehicle or motorcycle. Our preliminary analysis shows that electric vehicles could be very efficient for certain types of taxi operations.
4. The NWA has been directed to collaborate with the Ministry of Transport to assess the adequacy of parking, loading bays and approved stops in all urban areas and townships and along all approved routes. Where these facilities overlap with roads on the SPARK programme they will be addressed as the roads are improved.
The NWA will however prepare a specific budget for high use and critical loading areas and parking area to be funded in the next budget.
Madam Speaker, we want to transform public transport in Jamaica, the above measures along with the 100 electric buses announced last week is a significant seed in that transformation.
Nuturing S.E.E.D.S for Peace, Opportunity and Prosperity. PRIME MINISTER OF JAMAICA The Most Hon. Andrew Holness, ON, PC, MP Extracted from 2023 Budget Presentation
Black Castor Oil – Liquid Gold Untapped In Jamaica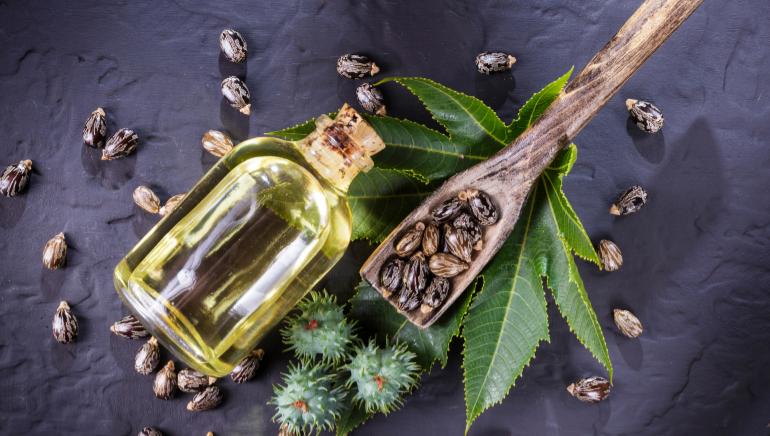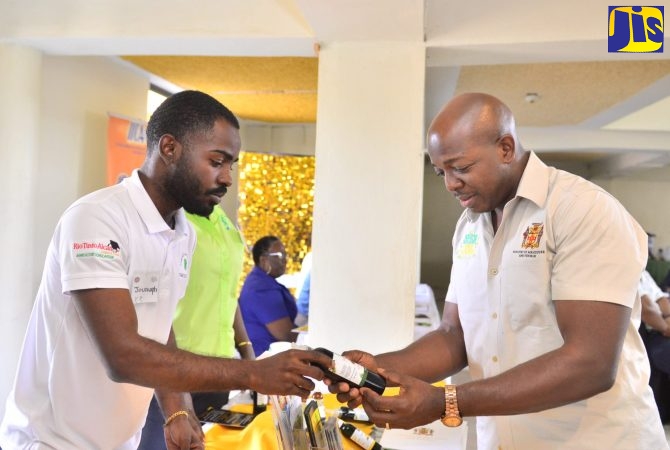 PHOTO: YHOMO HUTCHINSON
Minister of Agriculture and Fisheries, Hon. Pearnel Charles Jr. (right), is shown a bottle of black castor oil by Jovaughn Bailey of the Jamaica 4-H Clubs, during the Jamaica Bauxite Institute's (JBI) Castor Industry Forum, dubbed 'Black Castor Oil – Liquid Gold Untapped', at the Golf View Hotel in Mandeville, Manchester, on March 15.
Farmers and other stakeholders are being encouraged to collaborate to explore the full potential of the local castor bean.
Minister of State in the Ministry of Transport and Mining, Hon. J.C. Hutchinson, who made the call, said there is an opportunity to tap into the high demand for Jamaican Black Castor Oil, noting that the global market for the product is valued at up to US$100 million.
"This is a truly Jamaican product that must carry brand Jamaica in every way; and I suggest that a committee be established, comprising the Jamaica Bauxite Institute (JBI), Jamaica 4-H Clubs, the Scientific Research Council (SRC), the processors, farmers, JAMALCO, Jamaica Baptist Union (JBU), and the Inter-American Institute for Cooperation on Agriculture (IICA), under the chairmanship of the Rural Agricultural Development Authority (RADA)," Mr. Hutchinson said.
He was speaking at the JBI's Castor Industry Forum, dubbed: 'Black Castor Oil – Liquid Gold Untapped', at the Golf View Hotel in Mandeville, Manchester, on March 15.
Mr. Hutchinson said, to realise the potential of the local castor bean, Jamaica needs to have a structured programme which ensures that processors have consistency of supply.
Currently, the product, which has gained popularity worldwide, is not a major farm crop in the island.
"This is too much of an important [product] for it to be faltering by the wayside. I feel strongly about it; so, let us, together, make it work," Mr. Hutchinson said.
Minister of Agriculture and Fisheries, Hon. Pearnel Charles Jr., in his remarks, cited the need for training, organisation and planning to maximise opportunities in the industry.
"Across the world, you are looking at US$75 million to US$100 million [worth] of opportunity in this liquid gold; so, we have a massive global opportunity. There is more than enough reason to move to develop the local castor industry," he said.
"Now, more than ever, when we push for 'Grow Smart, Eat Smart', we are saying to Jamaica, it is essential to understand the sector and to utilise every inch of land, refine the processing and utilise the research and development to maintain our standards," the Minister added.
Mr. Charles urged farmers to ensure they understand and look closely at the science, the different types of seeds, and how they will fare in different parts of the island, before planting.
Currently, a study is being done on the Jamaica black castor bean at the University of the West Indies (UWI) Mona, under the leadership of Director of the Mona Institute of Applied Science, Dr. Howard Reid.
This is being undertaken through a grant facilitated by the JBU and the Inter-American Development Bank (IDB).
Upon conclusion, the findings will guide the process of securing the intellectual property rights of the Jamaica Black Castor Oil for the country.
For many years, several companies globally have been producing their own oil, but falsely labelling it 'Jamaican'.
President of the Jamaica Castor Industry Association (JCIA), Courtney Haughton, said most of the products being marketed as Jamaican Black Castor Oil are fake.
"The only way we can claw back what is ours is if we secure our intellectual property rights. The process includes [the] research now underway at the Mona Institute of Applied Science," he noted.
Other engagements include standardisation of the product with assistance from the Bureau of Standards Jamaica (BSJ), and producers' compliance in meeting product standard acceptance in the global market.
Registration at the Jamaica Intellectual Property Office (JIPO) will be the next step, and initial dialogue has begun.
"Our next objective is to protect market integrity, because we will need strategic alliances with people who have the capacity to seek out those in violation of our rights and protect us through legal action," Mr. Haughton said.
The association has also forged partnerships with the National Council on Technical Vocational Education and Training (NCTVET) and the JBU, to develop a curriculum for training and certification of industry participants.
Already, there is a Level One Module for planting, reaping and storage of castor beans, which has been ratified by the NCTVET Board.