We Need More Leaders At The Different Levels Of The Public Sector With What I Would Call A High "Transformational IQ" – Chuck
The conversation about leadership must be encouraged in Jamaica. Here is why:
• We face unprecedented challenges as a nation not merely because of domestic developments but also because of dramatic shifts in countries that are important to the economic stability of Jamaica;
• The face of global security has changed with matters such as cybercrime, human trafficking, lottery scamming and terrorism assuming greater importance on the security landscape;
• There is a rise in xenophobic tendencies, more pre-occupation with nationalistic and domestic considerations and an increasingly divisive tone in public utterances about race, class and otherness even in more developed jurisdictions;
• The settled expectation of free movement of people, goods and services which largely characterize a borderless world has been disrupted due to new thinking on immigration and trade.
These emerging developments have implications for families, communities and
businesses. One thing is clear, at the level of the firm whether in the public or private sector, there needs to be a greater focus on coaching, mentoring, knowledge management and developing a culture of change.
There needs to be a shift in the orienting philosophy of the public sector which
must lead to the development of a customer-centric culture as a core value and a
business DNA that shapes decision making, problem solving and a reward system
as well as determines sanctions for non-performance.
This kind of shift must be seen as central to the government's pro-growth agenda
and the aggressive push to broaden the range of social freedoms that our people
enjoy.
For this we need more leaders at the different levels of the public sector with
what I would call a high "transformational IQ" – people who know how to rally
people around a vision, keep them motivated as they work toward achieving the
vision and with the mental toughness to run big and bold. These are leaders who
are more strategic than tactical.
We need leaders, who are prepared to disrupt the settled pattern of mediocrity,
to push the envelope and to push their organization to occupy positions of 'top
dogs' and 'first movers' as they would call it in investment circles. These are leaders with moral courage, intellectual pedigree and an unyielding commitment to excellence.
We need these leaders in the public sector and in the justice sector that is undergoing a transformation the likes of which has never before been seen in the
public sector.
Justice is within the grasp of ordinary Jamaicans:
• Legal Aid is on the ground providing legal services to the most vulnerable populations;
• More than 2,000 leaders including Justices of the Peace were sensitized between September and December in justice services;
• Some 2,000 Justices of the Peace have been trained in critical aspects of the law relating to estate planning, land titling, registration of companies, property tax and so on since the start of this year;
• Fifty JPs have been trained in mediation since this year;
• 14 parish justice centres will be established this year with the first office set to be in place by May. We already have identified the site for four centres.
Why are we doing this?
1. The justice system cannot cope with the demands on it;
2. There is a backlog of case files
A way must be found to clear the backlog and divert more cases from traditional
adjudication processes to Alternative Dispute Resolution (ADR) mechanisms. This has worked very well in other jurisdictions both developed and developing.
For example, ADR has reduced litigation cost by up to 50% in Colombia and reduced turn-around time by 11 months. In the United States ADR use by federal
government cut turn-around time by 6 months. Completion rates for cases have
improved in Uganda and in select courts in Accra, Ghana.
The justice centres will coordinate the ADR activities in the parish and we believe,
that, handled properly, Jamaica will see substantial improvements to the manner
in which justice is delivered.
We can't fix the justice system by tinkering for obvious reasons:
• Jamaica has one of the highest rates of violence in the world with homicide
levels of more than 60/1000,000 inhabitants. Eighty percent (80%) of intentional homicides in Jamaica are attributed to gangs. Six thousand nine hundred and thirty-one (6,931) persons were murdered in Jamaica between 2011-2016.
• The level aggression and tension in the society contribute to high levels of domestic violence in homes and communities and school violence.
• The demands on the justice system are unsustainable leading to backlogs, low levels of public confidence in the justice system, significant delays in closing cases and frustration which fuels vigilante killings or violence, disregard for the rule of law and the denial of the rights of victims of crime and violence.
Every manager- low, middle and top must feel a sense of personal responsibility
to do their part to transform the justice system. There is too much at stake – the
stability and security of families, the development of communities and the economic and social advancement of the country.
Your own future and well-being are involved. It is time to step up our game. Be the change and lead the change. I wish you well over the two days of the conference.
Thank you.
Hon. Delroy Chuck Minister Of Justice – Jamaica
Speaking at the Make Your Mark Consultants
Middle Managers' Conference Launch on Friday March 31, 2017
Pathways to Transformational Leadership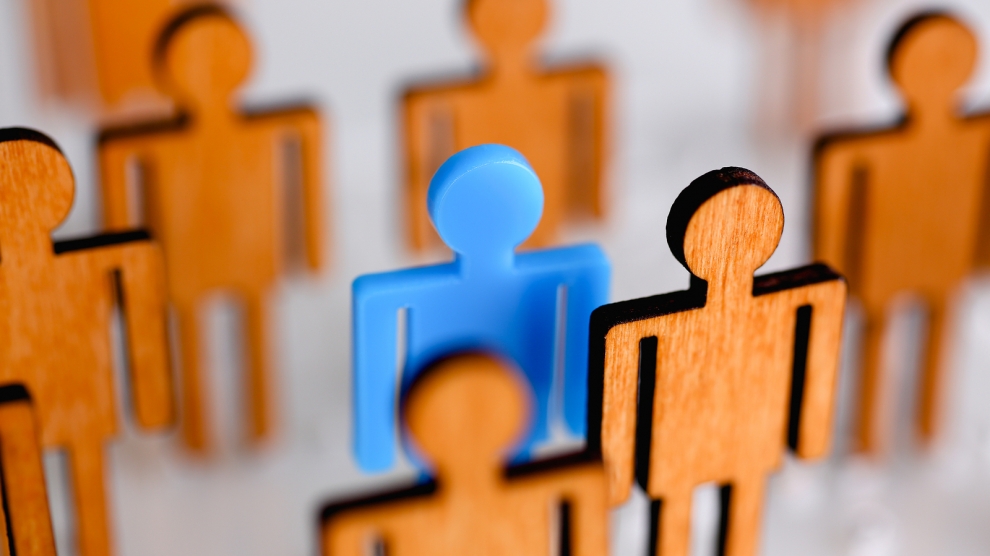 Leadership is a mysterious blend of managerial acumen, strategic vision, operational efficiency, performance management, tactical planning, emotional intelligence, and the capacity to inspire others to marshal all of their abilities in support of a common mission. Leadership is the nourishing ingredient that can ignite an organization to flourish or stifle to the point that it languishes in a sea of mediocrity. Characteristics attributed to effective 21st-century leaders are skills like:
 The creation of an organizational vision such that people share it and work tirelessly to bring it to fruition, or;
 Fostering communication networks and a culture that breeds trust, confidence, and commitment, or maybe;
 Stirring personal motivation so that people exert deliberate effort to achieve organizational goals, or what about;
 Building teams that tap into synergy, interdependence and performance excellence, and;
 Understanding that organizations are social systems which require tapping into emotional intelligence; or perhaps,
 Making calculated risks within the framework of an overall organizational strategy, and
 Nurturing strategic collaborative relationships that support organizational goals and function as a catalyst for creating opportunities for goal achievement.
Leadership and management of organizations have shifted from transactional functioning, the old "step and fetch it" mentality; to an essential need for transformational cultures that fully engage and encourage the participation of workers at all levels. No longer can performance excellence be achieved in autocratic climates, with orders and assignments dished out without any consideration for the motivations, interests or personality of the individual holding the plate.
In simplistic terms, phenomenal leaders choose, create, communicate, collaborate, convince, coach, calibrate, cause, and calculate, always mindful that leadership is not a system. While certainly, a leader must be intimately acquainted with management theory and its practice, becoming a leader by practice and not merely by position, results from no standard recipe. Impactful leaders are as memorable as are the results they foster are monumental; the path to this pinnacle for everyone is uniquely their own.
Generally, leaders convey five basic leadership personality styles; destructor, procrastinator, caretaker, preparer or accomplisher as they are challenged on a daily basis by four major factors in leadership; personal leadership savvy, the individuality of the followers, the situation and inherent communication networks throughout the organization. This is the case no matter if the organization is corporate, non-profit or faith-based.
Leadership perspectives commonly reflect a structural, human resource, political, or symbolic framework. Structural framework leaders rely heavily on structure, strategy, environment, implementation, experimentation, and adaptation; typically focused on positions and duties as detailed on the organizational chart. Human Resource framework leaders focus on engaging staff, being accessible and visible, sharing information, increasing participation, and spiraling communication and decision-making throughout the organization. Political framework leaders use persuasion, negotiation and ultimately coercion to lead, based upon what they want, what they believe they can get, the political lay of the land, as well as interests; while symbolic framework leaders use compelling language and imagery to convey a vision, and as a means to marshal support.
It is said that competitiveness has been lost by countless organizations as a result of more emphasis being placed on structural, political, and symbolic frameworks, instead of human resources. You see, no matter how significant the financial, product and services, technological or facility resources of an organization; in the end, the social systems, which are the people that comprise any entity, and certainly a truism in the world of organization development, are the key inputs of creativity, innovation, effort and ultimately results.
To lead, one must have a destination in mind, and a path to get there. I believe there is a pathway to leadership, and for those leaders who have the courage to discover and honor their gifts and talents, choose to work with a spirit of excellence laced with personal values, while refusing to play organizational games or allow naysayers and detractors to derail them, achieving their leadership potential is possible. From my work, and shared experiences, I would like to suggest that there are ten pathways to leadership greatness, each linked to a leadership skill that whether or not innate, can be learned.
Pathways to Transformational Leadership
Leadership PATH 1… The Roots of Leadership… Knowing and Leading Self
Leadership PATH 2… The Heart of Leadership… Servant Leadership
Leadership PATH 3… The Mind of Leadership… Visionary Leadership
Leadership PATH 4… The Soul of Leadership… Strategic Leadership
Leadership PATH 5… The Spirit of Leadership …Inspirational Leadership
Leadership PATH 6… The Practice of Leadership… Process Management Leadership
Leadership PATH 7… The Intent of Leadership… Focus Leadership
Leadership PATH 8… The Revolution of Leadership… Change Management Leadership Leadership PATH 9…The Revitalization of Leadership …Transformational Leadership Leadership PATH 10…The Hope of Leadership …Legacy Leadership
Through these competencies, each of us has the potential to unleash the leadership greatness within; expand the understanding and practice of the essential leadership tools that effective leaders embody while gaining personal and organizational leadership insights that enable us to model and coach the cornerstones of synergetic leadership to others.
John Maxwell, in his work, The 21 Irrefutable Laws of Leadership, sums it up well in what he calls the "Law of the Lid." Maxwell says that no organization's effectiveness will ever surpass that of the leader, and for those of us who choose to embrace this mindset, it becomes clear, that in the absence of transformational leadership, an organization will merely flounder. Transformational and authentic leadership is the hope for the future, for, without it, organizational chaos will continue to burgeon.
©Dr. Anita Davis-DeFoe, a thought leader, a Leadership and Organization Development Solutionist, an International Social Entrepreneur, Management Consultant Business Development and Quality Management expert, holds an earned doctorate in Organization and Human Development. She has over 20 years of experience motivating, coaching, inspiring and transforming organizations, youth and adults. She has crafted and implemented myriad programs aimed at assisting organizations and people of all ages to discover their inner greatness and unique strengths. The CaribVoice Radio Host is the author of a personal and leadership development curriculum for girls entitled, Soulful One: For Girls on the Pathway to Greatness; and three books, A Woman's Guide to Soulful Living: Seven Keys to Life and Work Success; Tropical Escapes, a novel; and Follow Her Lead: Leadership Lessons For Women As They Journey From the Backroom to the Boardroom.