There Are Those Who Would Dare Say That Manufacturing Is Dead. But I Will Let The Facts Speak For Themselves.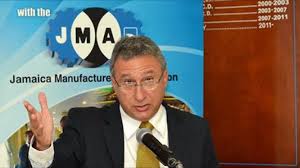 The Jamaica Manufacturers' Association Has Devised A Strategy To Get The Sector To Contribute Up To 15% Of GDP Once Again, Bit It Needs Government Support To Move Forward.
The manufacturing sector has contributed 8.5 per cent to GDP compared to the island's biggest driver of growth — the agriculture, forestry and fisheries industry which contributed 7.3 per cent; while mining and quarry contributed 2.2 per cent and tourism 5.8 per cent. The sector employed more than 80,000 people and exported a total of US$803 million worth of goods for the period January to August 2016, while contributing taxes of $55.9 billion for the financial year 2015/2016.
The agriculture, forestry and fisheries industry, however, within recent times has produced a 28 per cent increase in output and was responsible for the lion's share of the 2.2 per cent estimated GDP expansion of the Jamaican economy for the quarter to September 2016.
Challenges such as crime and violence, high energy costs, heavy taxation and government bureaucracy has held back the manufacturing sector's ability to become leaders of the industry within the region.
We have long recognised the devastating impact of crime, and assert that it requires serious actions…What we need is a social partnership for crime fighting where the Government, Opposition and civil society come together, develop and sign off on a crime and justice reform working plan.
There was also urgent need for ongoing tax reform, which includes a review of duties and other charges related to imports and exports and the customs administration fees.
As recently requested by the JMA, the Ministry of Finance has re-established the Private Sector Working Group of tax reform. However, it is still unacceptable that we have a compliance rate of less than 50 per cent. That simply means that we who are paying our taxes are paying for those that are not. This must be addressed with high priority, and other elements of reforms proposed in the Matalon Report and the 2012 Report be re-examined.
Factory space is one of the most fundamental concerns of the association, the demand for the availability and provision of suitable spaces for the productive sector are not being met, particularly for micro and small manufacturers. We have been in dialogue with the Factories Corporation of Jamaica (FCJ) but to no avail…The truth is FCJ has a lot of space but it is currently occupied by non-manufacturers – traders and wholesalers. What we are recommending is that FCJ quickly purchase or build factory space at competitive and concessionary prices to especially the small manufacturers.
Procurement issues is another deterrent to the growth of the sector. Procurement cannot be overstated. As the largest purchaser of goods and services, the Government needs to give higher weighting where there are higher levels of local content. The Government must buy Jamaican if it intends to see employment increase and our economy grow.
I continue to emphasise that every Jamaican product sold assists in creating a job. There can be no substantive growth if we persist on being a nation of importers. Ultimately the manufacturing sector is targeting GDP growth by 50 per cent, from the current 8.5 per cent to 15 per cent; a 20 per cent increase in employment by the sector to 23,000 jobs along with a 20 per cent increase in export numbers by year 2021.
The JMA is already in talks with the Tourism Linkages Hub in partnership with the Ministry of Tourism to host an Opportunities Investment Forum, as well as publish a Supplier's Directory and create a search engine which will be the first point of reference for hoteliers and investors to find local manufacturers. The association is also seeking to build and expand the successful initiatives such as the Speed Networking and Christmas in July events.
Metry Seaga President of the JMA Speaking at a Press Briefing at the Association's Headquarters in Downtown Kingston February 15th 2017.
Source: Jamaica Observer Online
Pathways to Transformational Leadership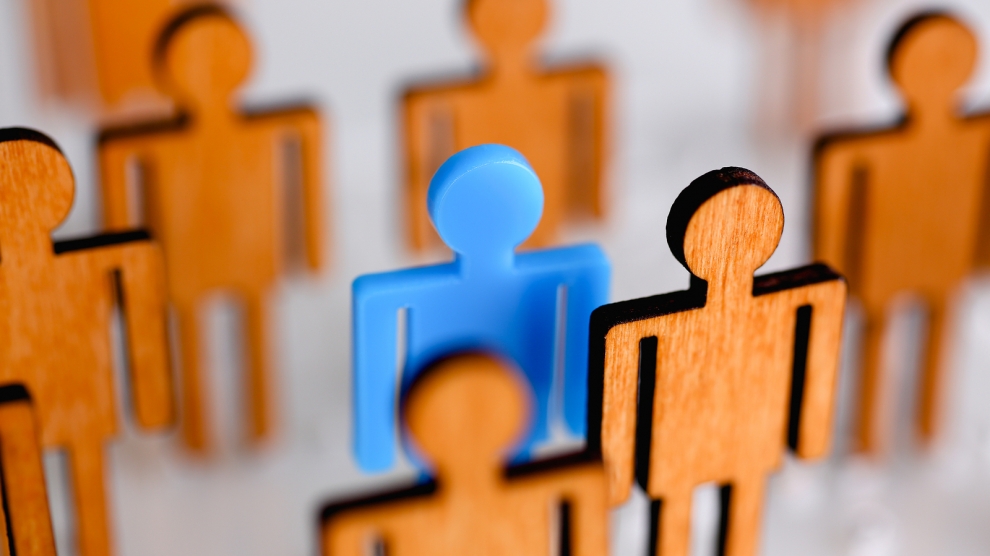 Leadership is a mysterious blend of managerial acumen, strategic vision, operational efficiency, performance management, tactical planning, emotional intelligence, and the capacity to inspire others to marshal all of their abilities in support of a common mission. Leadership is the nourishing ingredient that can ignite an organization to flourish or stifle to the point that it languishes in a sea of mediocrity. Characteristics attributed to effective 21st-century leaders are skills like:
 The creation of an organizational vision such that people share it and work tirelessly to bring it to fruition, or;
 Fostering communication networks and a culture that breeds trust, confidence, and commitment, or maybe;
 Stirring personal motivation so that people exert deliberate effort to achieve organizational goals, or what about;
 Building teams that tap into synergy, interdependence and performance excellence, and;
 Understanding that organizations are social systems which require tapping into emotional intelligence; or perhaps,
 Making calculated risks within the framework of an overall organizational strategy, and
 Nurturing strategic collaborative relationships that support organizational goals and function as a catalyst for creating opportunities for goal achievement.
Leadership and management of organizations have shifted from transactional functioning, the old "step and fetch it" mentality; to an essential need for transformational cultures that fully engage and encourage the participation of workers at all levels. No longer can performance excellence be achieved in autocratic climates, with orders and assignments dished out without any consideration for the motivations, interests or personality of the individual holding the plate.
In simplistic terms, phenomenal leaders choose, create, communicate, collaborate, convince, coach, calibrate, cause, and calculate, always mindful that leadership is not a system. While certainly, a leader must be intimately acquainted with management theory and its practice, becoming a leader by practice and not merely by position, results from no standard recipe. Impactful leaders are as memorable as are the results they foster are monumental; the path to this pinnacle for everyone is uniquely their own.
Generally, leaders convey five basic leadership personality styles; destructor, procrastinator, caretaker, preparer or accomplisher as they are challenged on a daily basis by four major factors in leadership; personal leadership savvy, the individuality of the followers, the situation and inherent communication networks throughout the organization. This is the case no matter if the organization is corporate, non-profit or faith-based.
Leadership perspectives commonly reflect a structural, human resource, political, or symbolic framework. Structural framework leaders rely heavily on structure, strategy, environment, implementation, experimentation, and adaptation; typically focused on positions and duties as detailed on the organizational chart. Human Resource framework leaders focus on engaging staff, being accessible and visible, sharing information, increasing participation, and spiraling communication and decision-making throughout the organization. Political framework leaders use persuasion, negotiation and ultimately coercion to lead, based upon what they want, what they believe they can get, the political lay of the land, as well as interests; while symbolic framework leaders use compelling language and imagery to convey a vision, and as a means to marshal support.
It is said that competitiveness has been lost by countless organizations as a result of more emphasis being placed on structural, political, and symbolic frameworks, instead of human resources. You see, no matter how significant the financial, product and services, technological or facility resources of an organization; in the end, the social systems, which are the people that comprise any entity, and certainly a truism in the world of organization development, are the key inputs of creativity, innovation, effort and ultimately results.
To lead, one must have a destination in mind, and a path to get there. I believe there is a pathway to leadership, and for those leaders who have the courage to discover and honor their gifts and talents, choose to work with a spirit of excellence laced with personal values, while refusing to play organizational games or allow naysayers and detractors to derail them, achieving their leadership potential is possible. From my work, and shared experiences, I would like to suggest that there are ten pathways to leadership greatness, each linked to a leadership skill that whether or not innate, can be learned.
Pathways to Transformational Leadership
Leadership PATH 1… The Roots of Leadership… Knowing and Leading Self
Leadership PATH 2… The Heart of Leadership… Servant Leadership
Leadership PATH 3… The Mind of Leadership… Visionary Leadership
Leadership PATH 4… The Soul of Leadership… Strategic Leadership
Leadership PATH 5… The Spirit of Leadership …Inspirational Leadership
Leadership PATH 6… The Practice of Leadership… Process Management Leadership
Leadership PATH 7… The Intent of Leadership… Focus Leadership
Leadership PATH 8… The Revolution of Leadership… Change Management Leadership Leadership PATH 9…The Revitalization of Leadership …Transformational Leadership Leadership PATH 10…The Hope of Leadership …Legacy Leadership
Through these competencies, each of us has the potential to unleash the leadership greatness within; expand the understanding and practice of the essential leadership tools that effective leaders embody while gaining personal and organizational leadership insights that enable us to model and coach the cornerstones of synergetic leadership to others.
John Maxwell, in his work, The 21 Irrefutable Laws of Leadership, sums it up well in what he calls the "Law of the Lid." Maxwell says that no organization's effectiveness will ever surpass that of the leader, and for those of us who choose to embrace this mindset, it becomes clear, that in the absence of transformational leadership, an organization will merely flounder. Transformational and authentic leadership is the hope for the future, for, without it, organizational chaos will continue to burgeon.
©Dr. Anita Davis-DeFoe, a thought leader, a Leadership and Organization Development Solutionist, an International Social Entrepreneur, Management Consultant Business Development and Quality Management expert, holds an earned doctorate in Organization and Human Development. She has over 20 years of experience motivating, coaching, inspiring and transforming organizations, youth and adults. She has crafted and implemented myriad programs aimed at assisting organizations and people of all ages to discover their inner greatness and unique strengths. The CaribVoice Radio Host is the author of a personal and leadership development curriculum for girls entitled, Soulful One: For Girls on the Pathway to Greatness; and three books, A Woman's Guide to Soulful Living: Seven Keys to Life and Work Success; Tropical Escapes, a novel; and Follow Her Lead: Leadership Lessons For Women As They Journey From the Backroom to the Boardroom.