"The secret of change is to focus all of your energy, not on fighting the old, but on building the new." – Socrates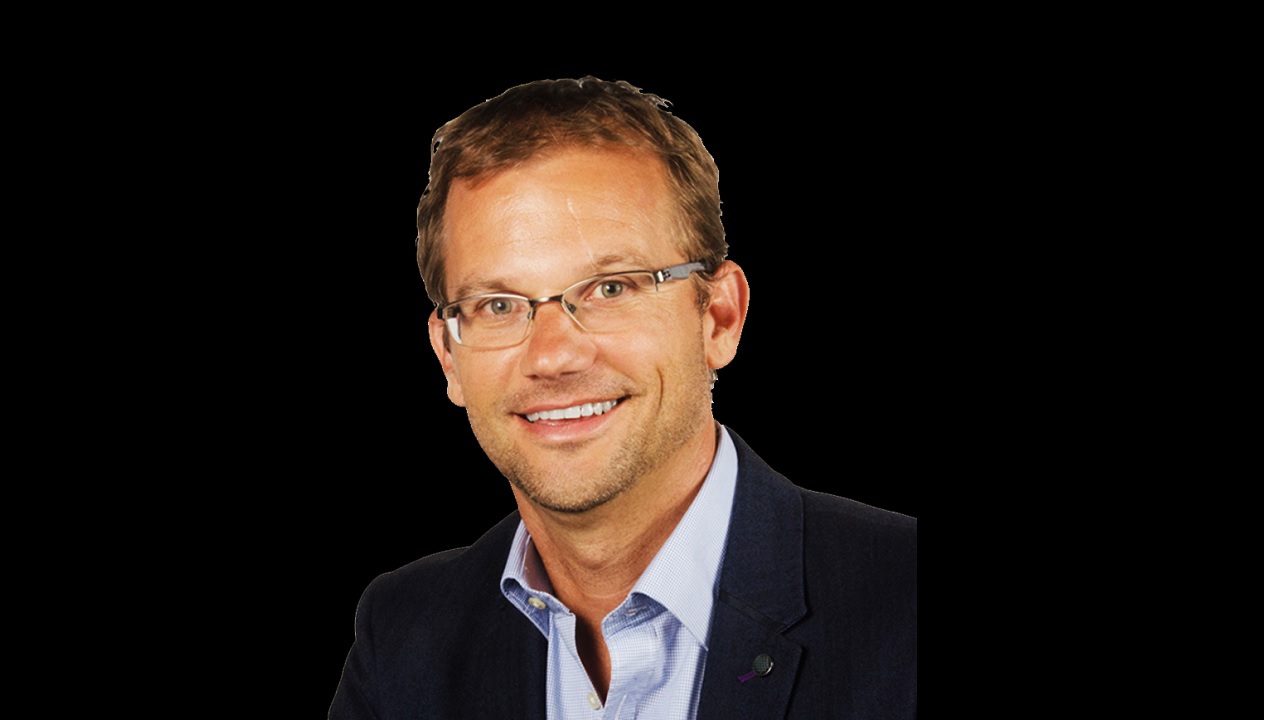 Change is happening all around us. We see it every day; across industries, global politics, even the roads we drove on yesterday look different from the ones we will drive on today. Recognizing the varied degrees of urgency with which change takes place, one can determine one's pace and place in the paradigm. At Supreme Ventures Limited, we have selected our pace – the speed of change, and we have claimed our place – we are GAME CHANGERS. In 2018 the Group has, for the second year in a row, achieved record profits and surpassed the performance bars that we continue to set for ourselves. We make a choice, every day, to take an inward look at how we, as market leaders, can create greater value for our stakeholders, with a singular focus on the positive change we can effect – for our employees, shareholders, partners, gamers and the communities in which we do business.
The historic, record-breaking achievements of the period under review are as a direct result of our relentless ambition to take our company where it has never gone before and our uncompromising determination to reinvent who the market thought we were. Under the capable leadership of President and CEO, Ann-Dawn Young Sang, we continue to cement our position as the premier gaming and entertainment company in the country. Approximately a year and a half ago, we started a process of change and transformation in our Jamaican business, that we are confident will also put us at the forefront of gaming across the Caribbean.
The global gaming industry is ever dynamic, and the industry in Jamaica, and by extension the Caribbean, is undergoing its own growth and expansion. This dynamism and growth have enabled Supreme Ventures to exceed last year's net profit performance by 50% or $703 Million. Our focus on providing our customers with value and our shareholders with a balanced, diversified business, has meant that we need to consistently and continuously change the way we take new products and delivery channels to market. The continued evolution of digital technology has allowed us to move to providing mobile gaming solutions for our customers that take advantage of the unstoppable global shift towards mobile gaming.
In 2018 the Group faced and conquered the natural challenges that come with expansion and change. We saw substantial growth in our revenues, resulting in an increase of approximately 50% in Comprehensive Income. Our strong financial position enabled us to contribute over $6.9 Billion in fees and taxes to the government, an increase of 12% over 2017. The Board declared final dividend payments of 17 cents per share in addition to interim dividend payments of 52 cents per share and a special dividend payment of 9 cents, out of Retained Earnings. The total dividend payout represents 98% of our full year net profit after tax.
The company's overseas expansion strategy has started with SVL's first location in Georgetown, Guyana. This is a pivotal and game-changing move as Guyana is poised for rapid economic growth and our investment positions us to grow with the country.
Our investment in Supreme Ventures Racing and Entertainment Limited at Caymanas Park continues to show potential for growth as losses reduce year over year, and it remains a strategic focus for the Group moving forward.
Supreme is committed to giving back to the communities we serve, and we are cognizant of the need to take better care of the most vulnerable in our society. During the year we appointed a new Board to the Supreme Ventures Foundation and selected a new strategic focus – the safety of children in state care, an underserved area of need behind which to put our resources. We have partnered with organizations who share our focus, and we will continue to do our part to impact the lives and living situations of our children.
Our customers have been there with us every step of the way on this journey up to and throughout 2018. We have built the business though your loyalty and support, and we know that you are our reason for being. We thank you for your patronage over the past year, and for being part of the SVL family; we could not do it without you.
Supreme Ventures is focused on retaining its dominant position in the industry while continuing to be the standard bearer for a compliant and transformational group of companies. Our reputation for honest, ethical business practices is one of our biggest assets, and we regard this as essential to our ongoing success. The Board is confident that there is a strong corporate governance system in place and have commenced the implementation of an improved and robust system. Our Corporate Governance framework is available on our website and represents the established committees, policies and procedures that effectively govern the Group.
We have undergone a significant level of change across the organization during 2018, as we restructured our management team and changed how we operate internally. This operational reshaping better prepares us for local and regional expansion across all our business lines, and as our industry evolves at an increasing rate, it also enables us to move quickly to respond to economic and environmental challenges. We have strengthened the leadership in our information technology, human resources, gaming operations and marketing areas.
Our employees have demonstrated tremendous focus and dedication to the Group in the face of a challenging period of adjustments. We have invested heavily in our human capital and #TeamSupreme has a renewed energy that has resulted in record-breaking results for the Group for which the Board wishes to express its deepest appreciation.
Our commitment to our shareholders and our stakeholders remains consistent and steadfast. We are not in business by ourselves and without the presence of our strong retailer network, the success of 2018 would not have been achieved. We thank you and we recognize your partnership and confidence in our business.
As Chairman, I am proud to lead a Board of Directors that is passionate and dedicated to the company's strong transformational leadership thrust and as such continue to provide insight, advice and guidance on fiduciary responsibilities and strategic direction. In 2018 we were pleased to welcome Mr. Duncan Stewart who brings to the Board strong business and marketing acumen. I wish to thank each director for applying their unique set of abilities towards the goal of realizing the company's vision and living its core values.
On behalf of the Board I would also like to thank the leadership team across the group, and importantly, their teams for all their critical contributions over the last year. This has been a pivotal year in Supreme's history, and the company has made great strides. I am so proud to be a part of this game-changing team. As we step forward into the future together, I am even more optimistic and excited about what lies ahead in 2019; heres to #TeamSupreme!
W. David McConnell Chairman SUPREME VENTURES LIMITED
Taken from the company's 2018 annual report Chairman Statement
Pathways to Transformational Leadership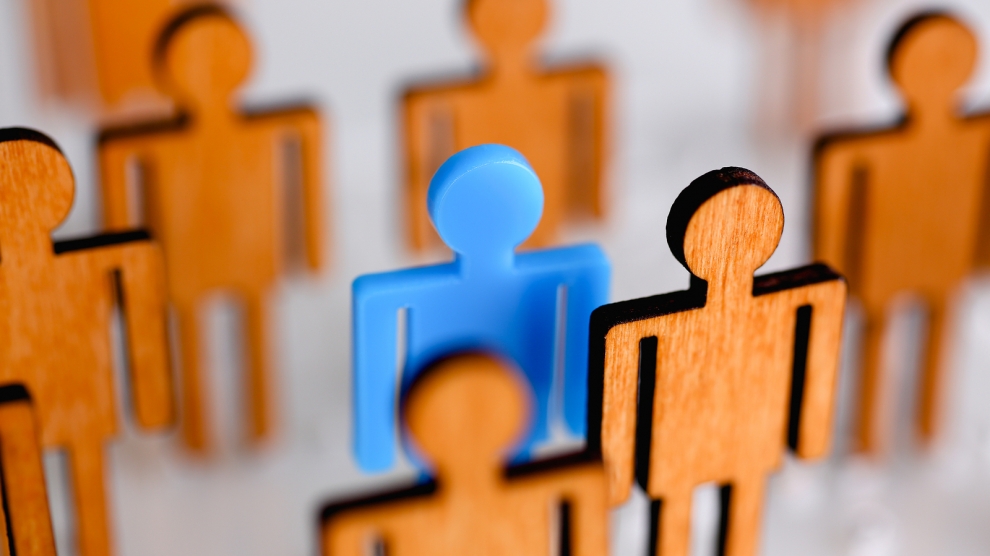 Leadership is a mysterious blend of managerial acumen, strategic vision, operational efficiency, performance management, tactical planning, emotional intelligence, and the capacity to inspire others to marshal all of their abilities in support of a common mission. Leadership is the nourishing ingredient that can ignite an organization to flourish or stifle to the point that it languishes in a sea of mediocrity. Characteristics attributed to effective 21st-century leaders are skills like:
 The creation of an organizational vision such that people share it and work tirelessly to bring it to fruition, or;
 Fostering communication networks and a culture that breeds trust, confidence, and commitment, or maybe;
 Stirring personal motivation so that people exert deliberate effort to achieve organizational goals, or what about;
 Building teams that tap into synergy, interdependence and performance excellence, and;
 Understanding that organizations are social systems which require tapping into emotional intelligence; or perhaps,
 Making calculated risks within the framework of an overall organizational strategy, and
 Nurturing strategic collaborative relationships that support organizational goals and function as a catalyst for creating opportunities for goal achievement.
Leadership and management of organizations have shifted from transactional functioning, the old "step and fetch it" mentality; to an essential need for transformational cultures that fully engage and encourage the participation of workers at all levels. No longer can performance excellence be achieved in autocratic climates, with orders and assignments dished out without any consideration for the motivations, interests or personality of the individual holding the plate.
In simplistic terms, phenomenal leaders choose, create, communicate, collaborate, convince, coach, calibrate, cause, and calculate, always mindful that leadership is not a system. While certainly, a leader must be intimately acquainted with management theory and its practice, becoming a leader by practice and not merely by position, results from no standard recipe. Impactful leaders are as memorable as are the results they foster are monumental; the path to this pinnacle for everyone is uniquely their own.
Generally, leaders convey five basic leadership personality styles; destructor, procrastinator, caretaker, preparer or accomplisher as they are challenged on a daily basis by four major factors in leadership; personal leadership savvy, the individuality of the followers, the situation and inherent communication networks throughout the organization. This is the case no matter if the organization is corporate, non-profit or faith-based.
Leadership perspectives commonly reflect a structural, human resource, political, or symbolic framework. Structural framework leaders rely heavily on structure, strategy, environment, implementation, experimentation, and adaptation; typically focused on positions and duties as detailed on the organizational chart. Human Resource framework leaders focus on engaging staff, being accessible and visible, sharing information, increasing participation, and spiraling communication and decision-making throughout the organization. Political framework leaders use persuasion, negotiation and ultimately coercion to lead, based upon what they want, what they believe they can get, the political lay of the land, as well as interests; while symbolic framework leaders use compelling language and imagery to convey a vision, and as a means to marshal support.
It is said that competitiveness has been lost by countless organizations as a result of more emphasis being placed on structural, political, and symbolic frameworks, instead of human resources. You see, no matter how significant the financial, product and services, technological or facility resources of an organization; in the end, the social systems, which are the people that comprise any entity, and certainly a truism in the world of organization development, are the key inputs of creativity, innovation, effort and ultimately results.
To lead, one must have a destination in mind, and a path to get there. I believe there is a pathway to leadership, and for those leaders who have the courage to discover and honor their gifts and talents, choose to work with a spirit of excellence laced with personal values, while refusing to play organizational games or allow naysayers and detractors to derail them, achieving their leadership potential is possible. From my work, and shared experiences, I would like to suggest that there are ten pathways to leadership greatness, each linked to a leadership skill that whether or not innate, can be learned.
Pathways to Transformational Leadership
Leadership PATH 1… The Roots of Leadership… Knowing and Leading Self
Leadership PATH 2… The Heart of Leadership… Servant Leadership
Leadership PATH 3… The Mind of Leadership… Visionary Leadership
Leadership PATH 4… The Soul of Leadership… Strategic Leadership
Leadership PATH 5… The Spirit of Leadership …Inspirational Leadership
Leadership PATH 6… The Practice of Leadership… Process Management Leadership
Leadership PATH 7… The Intent of Leadership… Focus Leadership
Leadership PATH 8… The Revolution of Leadership… Change Management Leadership Leadership PATH 9…The Revitalization of Leadership …Transformational Leadership Leadership PATH 10…The Hope of Leadership …Legacy Leadership
Through these competencies, each of us has the potential to unleash the leadership greatness within; expand the understanding and practice of the essential leadership tools that effective leaders embody while gaining personal and organizational leadership insights that enable us to model and coach the cornerstones of synergetic leadership to others.
John Maxwell, in his work, The 21 Irrefutable Laws of Leadership, sums it up well in what he calls the "Law of the Lid." Maxwell says that no organization's effectiveness will ever surpass that of the leader, and for those of us who choose to embrace this mindset, it becomes clear, that in the absence of transformational leadership, an organization will merely flounder. Transformational and authentic leadership is the hope for the future, for, without it, organizational chaos will continue to burgeon.
©Dr. Anita Davis-DeFoe, a thought leader, a Leadership and Organization Development Solutionist, an International Social Entrepreneur, Management Consultant Business Development and Quality Management expert, holds an earned doctorate in Organization and Human Development. She has over 20 years of experience motivating, coaching, inspiring and transforming organizations, youth and adults. She has crafted and implemented myriad programs aimed at assisting organizations and people of all ages to discover their inner greatness and unique strengths. The CaribVoice Radio Host is the author of a personal and leadership development curriculum for girls entitled, Soulful One: For Girls on the Pathway to Greatness; and three books, A Woman's Guide to Soulful Living: Seven Keys to Life and Work Success; Tropical Escapes, a novel; and Follow Her Lead: Leadership Lessons For Women As They Journey From the Backroom to the Boardroom.