"The secret of change is to focus all of your energy, not on fighting the old, but on building the new." – Socrates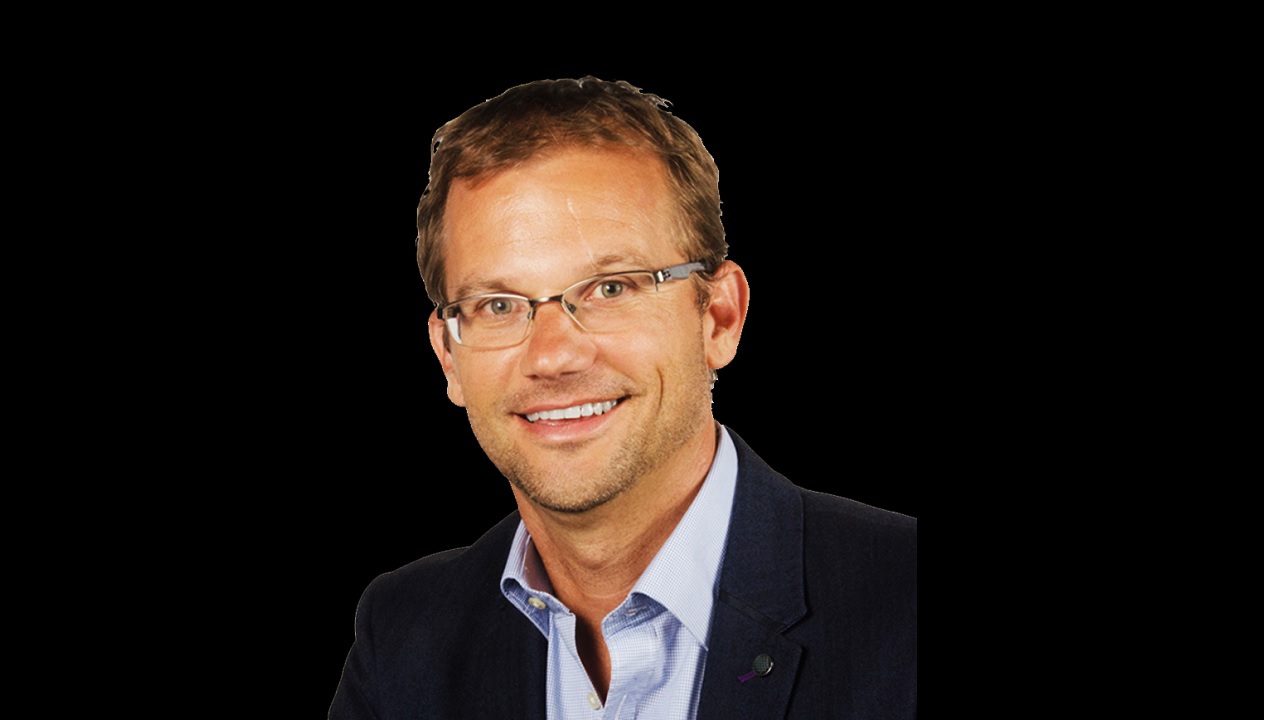 Change is happening all around us. We see it every day; across industries, global politics, even the roads we drove on yesterday look different from the ones we will drive on today. Recognizing the varied degrees of urgency with which change takes place, one can determine one's pace and place in the paradigm. At Supreme Ventures Limited, we have selected our pace – the speed of change, and we have claimed our place – we are GAME CHANGERS. In 2018 the Group has, for the second year in a row, achieved record profits and surpassed the performance bars that we continue to set for ourselves. We make a choice, every day, to take an inward look at how we, as market leaders, can create greater value for our stakeholders, with a singular focus on the positive change we can effect – for our employees, shareholders, partners, gamers and the communities in which we do business.
The historic, record-breaking achievements of the period under review are as a direct result of our relentless ambition to take our company where it has never gone before and our uncompromising determination to reinvent who the market thought we were. Under the capable leadership of President and CEO, Ann-Dawn Young Sang, we continue to cement our position as the premier gaming and entertainment company in the country. Approximately a year and a half ago, we started a process of change and transformation in our Jamaican business, that we are confident will also put us at the forefront of gaming across the Caribbean.
The global gaming industry is ever dynamic, and the industry in Jamaica, and by extension the Caribbean, is undergoing its own growth and expansion. This dynamism and growth have enabled Supreme Ventures to exceed last year's net profit performance by 50% or $703 Million. Our focus on providing our customers with value and our shareholders with a balanced, diversified business, has meant that we need to consistently and continuously change the way we take new products and delivery channels to market. The continued evolution of digital technology has allowed us to move to providing mobile gaming solutions for our customers that take advantage of the unstoppable global shift towards mobile gaming.
In 2018 the Group faced and conquered the natural challenges that come with expansion and change. We saw substantial growth in our revenues, resulting in an increase of approximately 50% in Comprehensive Income. Our strong financial position enabled us to contribute over $6.9 Billion in fees and taxes to the government, an increase of 12% over 2017. The Board declared final dividend payments of 17 cents per share in addition to interim dividend payments of 52 cents per share and a special dividend payment of 9 cents, out of Retained Earnings. The total dividend payout represents 98% of our full year net profit after tax.
The company's overseas expansion strategy has started with SVL's first location in Georgetown, Guyana. This is a pivotal and game-changing move as Guyana is poised for rapid economic growth and our investment positions us to grow with the country.
Our investment in Supreme Ventures Racing and Entertainment Limited at Caymanas Park continues to show potential for growth as losses reduce year over year, and it remains a strategic focus for the Group moving forward.
Supreme is committed to giving back to the communities we serve, and we are cognizant of the need to take better care of the most vulnerable in our society. During the year we appointed a new Board to the Supreme Ventures Foundation and selected a new strategic focus – the safety of children in state care, an underserved area of need behind which to put our resources. We have partnered with organizations who share our focus, and we will continue to do our part to impact the lives and living situations of our children.
Our customers have been there with us every step of the way on this journey up to and throughout 2018. We have built the business though your loyalty and support, and we know that you are our reason for being. We thank you for your patronage over the past year, and for being part of the SVL family; we could not do it without you.
Supreme Ventures is focused on retaining its dominant position in the industry while continuing to be the standard bearer for a compliant and transformational group of companies. Our reputation for honest, ethical business practices is one of our biggest assets, and we regard this as essential to our ongoing success. The Board is confident that there is a strong corporate governance system in place and have commenced the implementation of an improved and robust system. Our Corporate Governance framework is available on our website and represents the established committees, policies and procedures that effectively govern the Group.
We have undergone a significant level of change across the organization during 2018, as we restructured our management team and changed how we operate internally. This operational reshaping better prepares us for local and regional expansion across all our business lines, and as our industry evolves at an increasing rate, it also enables us to move quickly to respond to economic and environmental challenges. We have strengthened the leadership in our information technology, human resources, gaming operations and marketing areas.
Our employees have demonstrated tremendous focus and dedication to the Group in the face of a challenging period of adjustments. We have invested heavily in our human capital and #TeamSupreme has a renewed energy that has resulted in record-breaking results for the Group for which the Board wishes to express its deepest appreciation.
Our commitment to our shareholders and our stakeholders remains consistent and steadfast. We are not in business by ourselves and without the presence of our strong retailer network, the success of 2018 would not have been achieved. We thank you and we recognize your partnership and confidence in our business.
As Chairman, I am proud to lead a Board of Directors that is passionate and dedicated to the company's strong transformational leadership thrust and as such continue to provide insight, advice and guidance on fiduciary responsibilities and strategic direction. In 2018 we were pleased to welcome Mr. Duncan Stewart who brings to the Board strong business and marketing acumen. I wish to thank each director for applying their unique set of abilities towards the goal of realizing the company's vision and living its core values.
On behalf of the Board I would also like to thank the leadership team across the group, and importantly, their teams for all their critical contributions over the last year. This has been a pivotal year in Supreme's history, and the company has made great strides. I am so proud to be a part of this game-changing team. As we step forward into the future together, I am even more optimistic and excited about what lies ahead in 2019; heres to #TeamSupreme!
W. David McConnell Chairman SUPREME VENTURES LIMITED
Taken from the company's 2018 annual report Chairman Statement
What Does Fabius Maximus Have To Do With The Chatbot Battle Between Microsoft Corp. And Google?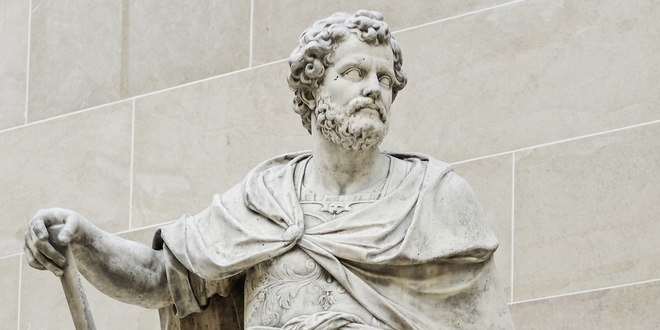 In 217 BC, the Roman dictator Fabius Maximus conceived a novel strategy in the war with Carthage. His opponent, Hannibal, had won several devastating battles, and the Roman people were ready to try something different.
Fabius knew Hannibal liked to fight and had the military power to do so effectively. Instead of meeting Carthage head on, Fabius studiously avoided large confrontations. He sent small attack units to bait Carthaginian troops into unfavorable situations and then wage havoc by destroying their food supply or by simply finding ways to prolong Carthage's march. That ended up costing Hannibal's large army far more in resources than it did Rome.
They didn't have chatbots in 217 BC, but there are parallels with today's battle between Microsoft Corp. and Google.
The search war has never been much of a competition between the two companies, but it's a profitable one. Executing a web search is fairly cheap, and the ads account for most of Google's $283 billion in annual revenue. Microsoft managed to turn a profit on Bing, too, more than seven years ago, despite its tiny market share.
Alphabet Inc.'s Google stands to lose a lot more if there were a fundamental shift in how people search for things on the internet. That shift isn't a given. Developing a competent, reliable chatbot is expensive. Potentially even more costly is the ongoing expense of people interacting with the product.
The computational demands of generative artificial intelligence are exorbitantly high. An analysis of open-source software similar to what drives Bing's chatbot or Google Bard estimates the cost of a query at 11¢, according to Alan Ritter, a computing professor at Georgia Tech.
What exactly it costs Google or Microsoft is a secret. They have their own cloud infrastructures that can be optimized to work more efficiently with their proprietary chatbots, said Ritter, who studies natural language processing.
Sam Altman, a Microsoft ally who runs the startup behind ChatGPT, has only said it's "probably single-digits cents per chat." Morgan Stanley estimated the cost of a ChatGPT query at a more palatable 2¢. Even that is a steep premium to a traditional web search, which can be done for a fraction of a penny, Ritter said.
Perhaps a chatbot becomes so accurate that Google or Microsoft will be able to justify a substantial increase in advertising rates. That hasn't happened.
If every web search were to suddenly switch to a chatbot conversation tomorrow, Bing's margins would suffer, but Alphabet's would take an absolute beating. Even in a scenario where Google appears to win, it actually loses.
This is where the Fabian strategy comes into play. For more than a decade, Microsoft's Bing has run a traditional battle plan on Google, with paltry results. Now the hype around Microsoft's chatbot is ratcheting up pressure on Google to match it — likely at a great cost to the company.
Meanwhile, the Bing chatbot is only available to a limited number of people — there's still a wait list — and in a limited way — on a search engine few people use, within a similarly unpopular Microsoft web browser or in an update rolling out to Windows 11.
A creative interpretation of the strategy is that Microsoft isn't competing to be the No. 1 search engine but that it's attempting to reimagine aspects of search in a way that's less lucrative for everyone — effectively luring Google into little skirmishes it won't win. The question is whether Google engages. It has said it'll release its own chatbot but hasn't committed to building it into search results in the way Microsoft has.
It sure sounds like Microsoft Chief Executive Officer Satya Nadella hopes Google takes the bait, though.
"They're the 800-pound gorilla, And I hope that, with our innovation, they will definitely want to come out and show that they can dance. And I want people to know that we made them dance."  said Nadella in an interview with the Verge.
Mark Milian mmilian@bloomberg.net