Sam Altman OpenAI's co-founder Ousted By His Board Of Directors, Silicon Valley Upended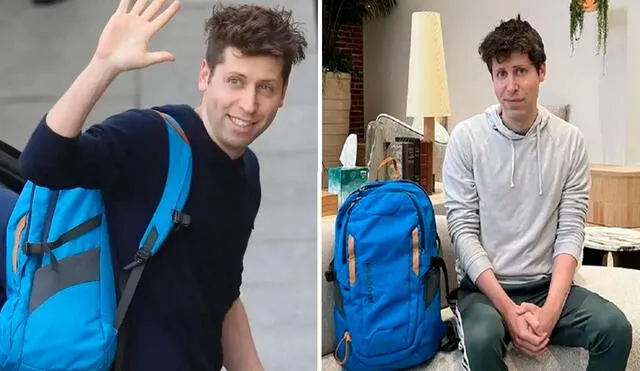 OpenAI's Sam Altman, co-founder of the hottest startup on Earth and its most prominent spokesperson for the promises and perils of artificial intelligence, has been ousted by his board of directors.
Altman's firing followed an intensifying dispute with his fellow co-founder, OpenAI chief scientist Ilya Sutskever, over the speed and safety of the startup's product rollouts, according to people close to the company, who asked not to be identified discussing private information. The pair and their respective allies on the board also disagreed over Altman's campaign to raise funds for a separate company to make AI chips to compete with Nvidia Corp., and another project to produce AI-related hardware in partnership with former Apple chief designer Jony Ive.
Sutskever and his friends on the OpenAI board may have also been put off by Altman using OpenAI's name to raise capital, and by the proposed new companies not sharing the same capped-profit governance model as OpenAI, according to one of the people.
In a statement on Friday night, former OpenAI President Greg Brockman, who also resigned amid yesterday's imbroglio, said he and Altman were surprised by the company's decision. "Sam and I are shocked and saddened by what the board did today," Brockman wrote in a post on X, formerly Twitter. "We too are still trying to figure out exactly what happened."
Brockman ended by writing, "Greater things coming soon," suggesting the pair might soon launch another company to compete with OpenAI. If so, it could further scramble the balance of power in Silicon Valley.
Microsoft Corp. has invested $13 billion in OpenAI since 2019, and has devoted significant computing and engineering capacity to the startup. (Microsoft said in a statement that it's committed to OpenAI.)
Of course, companies firing their founders is part of the recurring foundational lore of Silicon Valley. Apple fired Steve Jobs in 1985; Twitter dismissed its co-founder Jack Dorsey in 2008. Both executives famously returned to their firms years later. But Altman's exit could have a larger impact on the industry and the futuristic technology he came to represent.
For much of the last year, Altman has been on a world tour rivaling Taylor Swift's. In a given week, he might meet with a head of state, testify before Congress and sit for a magazine interview. In appearance after appearance, he touted the promise of AI with a strange blend of optimism and pessimism, maddening his critics. This week, Altman was a prominent figure at the Asia-Pacific Economic Cooperation meeting in San Francisco.
But it all ground to a halt on Friday, days shy of the one-year anniversary of the release of ChatGPT, which introduced generative AI to the masses. In a blog post disclosing the news of Altman's firing, OpenAI said its board had lost confidence in the CEO's leadership after conducting a review that showed that he "was not consistently candid in his communications with the board."
"If I start going off, the OpenAI board should go after me for the full value of my shares," Altman posted late Friday night. But Altman famously has no equity in the company he once led.
In other words, he was being sarcastic. Sam Altman is unlikely to go quietly. —Brad Stone and Julia Love
Source Bloomberg
Paid Driverless Taxis Get Green Light From California Regulators.
They're finally here. Paid driverless taxis got the green light last week from California regulators. Soon, Waymo and Cruise will start charging San Francisco passengers for rides in a car with no driver, at any time of day or night.
It's easy to forget how far-fetched this would have seemed even a few years ago, when Uber Technologies Inc. sold off its embattled self-driving unit and most autonomous cars struggled to make left turns. But gradually, General Motors Co.'s Cruise and Alphabet Inc.'s Waymo and built out their self-driving fleets in San Francisco. Previously, the companies could offer driverless rides for free across the city, but only Cruise could charge for rides and under limited circumstances.
Now, both companies will be able to offer self-driving taxis 24/7 to the paying public, clearing the way to make robotaxis a real business. Though many hurdles remain to mass adoption, the City by the Bay will soon become a test case for a new kind of transportation business model.
In an interview with Bloomberg Television, Cruise Chief Executive Officer Kyle Vogt spoke of the development in lofty terms: "It's a signal for California that we are going to prioritize progress, versus accepting the tragedy of the status quo on our roads today."
For those looking for a ride, Waymo says it will start charging for trips in the coming weeks. The company will also begin accepting more riders from its waitlist, which now stretches beyond 100,000. The pricing will be competitive with ride-hail services, it said.
Cruise plans to initially charge for rides between 9 p.m. and 5:30 a.m. across the city (it previously charged for rides only in certain areas). Cruise's waitlist also stretches into the tens of thousands.
The expansion of robotaxis will add fuel to the debate on how cities need to evolve to cope with mixed traffic. Waymo and Cruise both have hundreds of self-driving cars in operation, and each has emphasized that expansion should be incremental, slow and careful.
There's reason for both hope and caution. Analysts at BloombergNEF found that in California the vast majority of collisions involving an autonomous vehicle appear not to have been the robotaxi's fault. Rear-ended collisions were quite common. No human injuries or property damage were reported in 90% of the collisions that occurred while the AV was in self-driving mode.
Still, some people who testified at the public hearing prior to the vote raised concerns about the volume of robotaxis on streets and many labeled the little electric cars as a nuisance. The Teamsters Union, which represents drivers across industries, characterized regulators' decision as "complete disregard for public safety."
One statistic does needs to improve: The number of injuries per mile traveled by autonomous vehicles in California is four times higher than the national human average, according to BloombergNEF analysis. However, the sample size is small and the cars drive almost entirely in cities, where collisions are more likely.
For now, the California decision will be viewed as a major milestone for driverless vehicles. It's also notable that it happened in San Francisco, which has a well-worn reputation for exporting innovation to the rest of the world. As a city resident, I've been enjoying riding in Waymos and Cruises for months. One day, maybe the rest of the world will, too. —Ed Ludlow Bloomberg