QWI Investments Remains Optimistic About The Prospects For Almost All Of Its Largest Jamaican Holdings As It Reports A Net Loss Of $110.6 Million In The Third Quarter Ended June 2022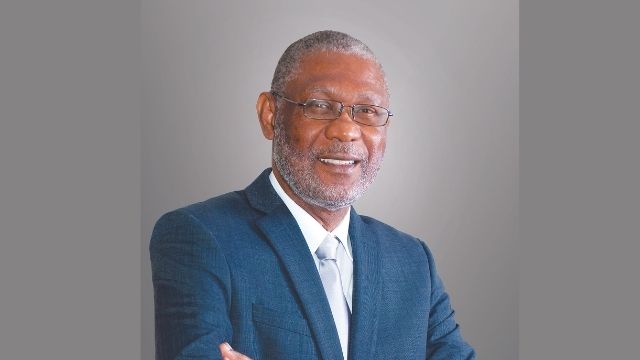 John Jackson Chairman QWI Investments (QWI) Has Released The Following Report For The Third Quarter Ending June 2022.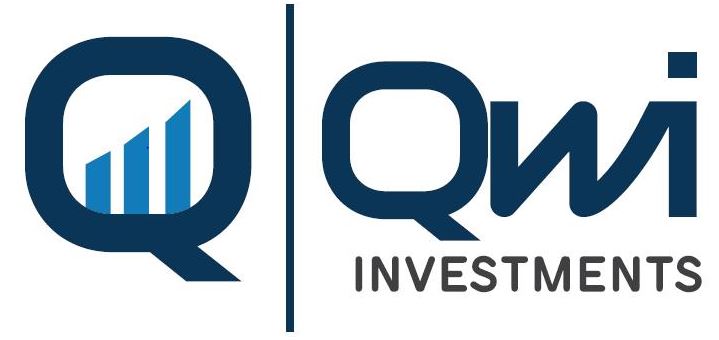 QWI Investments as an investment company invests in stocks and shares locally and overseas.
Markets typically move through peaks and troughs and there is evidence that Q2 is not likely to be the most profitable period; but markets tend to rebound after the summer.
During the June quarter, some stocks that performed well in the first two quarters pulled back as investors seemed to have capitalized on profits accumulated earlier.
In the case of the US, the market was negatively impacted by concerns about inflation and rising interest rates. Locally, a number of stocks that performed creditably in the first 6 months retreated because of profit-taking during the quarter.
We are of the view that the situation is temporary and the results of the companies will improve and positively impact the prices of the stocks, to the benefit of QWI's assets.
QWI recorded profits before tax for the nine months to June 2022, of $6.9 million compared with almost $443 million in the corresponding period a year ago.
The Company reported a net loss of $110.6 million in the third quarter ended June 2022, a $274 million reversal from the $163 million in net income for the corresponding quarter in 2021.
Market Backdrop
Market conditions, during the quarter and the fiscal year to date, have generally been less favourable than the prior year and the first quarter of the current fiscal year, which has resulted in significant unrealized losses in the portfolio, partially due to seasonal factors as well as the impact of higher interest rates. During the quarter, overseas stock markets declined sharply.
The Main Market in Jamaica continued the slow downturn seen in the first half while the sharp upturn in the junior market decelerated significantly.
Third Quarter Results
QWI's Jamaican investments, which now represent 83 percent of the Company's portfolio, produced $38 million in unrealized losses and $6 million in realized losses in the quarter. The latter resulted from the realignment of some of the stocks in the portfolio.
The Net Asset Value (NAV) of the Company's shares declined 5.7 percent from $1.39 in March 2022 to $1.31 at the end of June 2022. The relative underperformance against the Jamaican indices reflects QWI's exposure to the US market, which experienced a sharp decline in the June quarter.
The Company recorded $93.6 million in unrealized losses in its overseas portfolio and an additional $13.8 million in realized losses. Unrealized exchange gains totalled $10 million versus $11 million a year ago. Administration costs fell to almost $7 million (2021 – $12.9 million), primarily due to the reversal of certain investment management costs accrued in the first half of the year.
The Company's tax accrual was reversed in the period, resulting in a credit comprised mainly of write-backs for deferred tax accrued in the first half versus deferred tax provisions of almost $51 million a year ago.
Year To Date Results
The Net Asset Value (NAV) of the Company's shares fell 2 percent from $1.34 at the end of September 2021 to $1.31 at the end of June 2022. The NAV was reduced by the dividend of 3.5 cents per share declared in March and paid in April 2022. After adjusting for the dividend payment, the NAV actually increased 0.5 cents or 0.3 percent in the year to date.
This performance compares favourably with the 7 percent decline in the main JSE index and the 12 percent drop in the S&P 500.
QWI's Jamaican portfolio produced $118 million in unrealized gains in the year to date. Unrealized losses of $104 million in the overseas portfolio offset much of the gain in Jamaican portfolio. Net total investment gain (realized and unrealized) for the year to date was $31 million versus $477 million in the prior year.
Unrealized exchange gains amounted to $34 million versus a $0.4 million loss a year ago. Administration costs were $64 million compared with $37 million in 2021, due in the main to accruals for higher investment management expenses this year.
The Company benefitted from a tax credit of $4 million, arising from the write-back of provisions for deferred tax made in prior periods versus a tax charge of $108 million a year ago.
Statement Of Financial Position
QWI ended the period with equity capital of $1.79 billion, down from $1.83 billion at the end of September 2021, resulting from the $47 million dividend payment in the period to date, offset by the profit reported.
At the end of the quarter, the Company had reduced to US$2.4 million its holdings of equities listed in the USA and Trinidad and Tobago.
The portfolio still includes positions in several leading information technology companies, retailers, aerospace and services companies.
Investments in local and overseas stocks amounted to $2.1 billion, with 83 percent represented by Jamaican listed stocks and the majority of the balance invested in the US market.
The Company is holding approximately $159 million in balances at its banks and brokers that is available either for future investment or to reduce outstanding loans.
Borrowings at 30 June 2022 amounted to $361 million compared to $416 million at September 2021.
Outlook
The Company's Investment Committee actively monitors the investment portfolio and the markets in which we operate.
We are encouraged by a number of positive developments in the Jamaican economy, namely the continued rebound in visitor arrivals and the improved profit results being posted by several companies compared to 2021.
The Company is optimistic about the prospects for almost all of its largest Jamaican holdings.
Noteworthy also, is that while QWI's overseas investments have incurred unrealized losses of $104 million up to June 2022, this portfolio contributed over $44 million in gains in 2020 and a further $132 million in 2021.
The Company's Annual General Meeting (AGM) held on 19 July 2022, was preceded by an Extraordinary General Meeting (EGM), where shareholders approved resolutions to effect:
•changes to QWI's Articles of Incorporation to permit future AGMs and EGMs to be conducted virtually and for reports to shareholders to be distributed electronically;
and
•changes to the way in which the Company's Investment Committee is remunerated.
More Information CLICK HERE
Sygnus Real Estate Finance To Consider First Dividend Payment In 2023, As J$3.70B 9-Storey One Belmont Commercial Tower Corporate Office Development Over 74% Completed.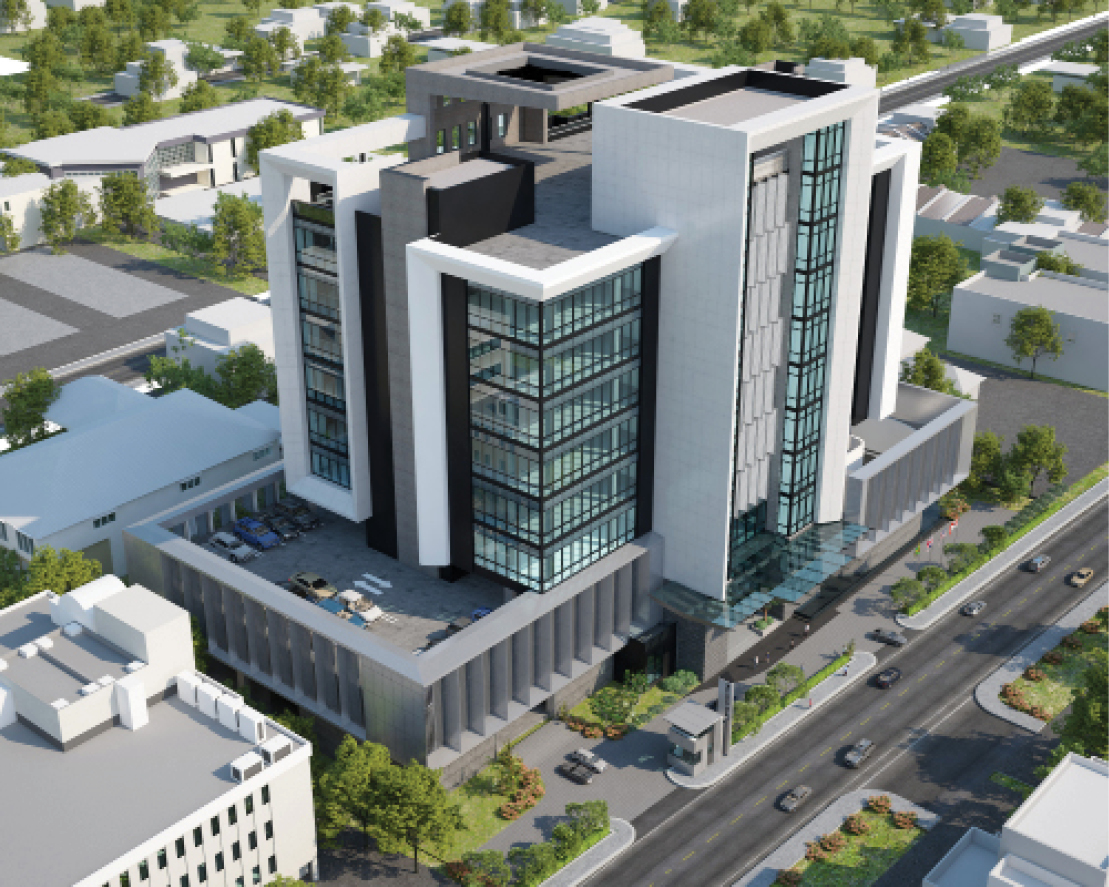 Results of Operations
The Group continued to unlock value from its major real estate investment assets by achieving another set of key milestones, namely:
• advancing the J$3.70 billion Belmont Road 9-storey commercial tower to 74.0% completion and remaining on track for completion in mid-2023, with four of the five floors effectively leased with 10-year renewable agreements;
• advanced the construction of the built-to-suit industrial warehouse facility on Spanish Town Road to 87.0% completion;
• made submissions to various agencies to secure approvals for the beachfront hospitality investment property in Mammee Bay, St. Ann;
• continued to engage in partnership discussions and financing options with international investors and financiers with regards to Sepheus Holdings Limited, the SRF subsidiary which holds the Mammee Bay asset.
Subsequent to the end of the quarter, Sygnus Real Estate Finance Limited (SRF) began exiting its J$1.00 billion investment in a REIN as the third-party project achieved practical completion in October 2022, thus leading to the start of inflows from the sale of units.
SRF completed the purchase of 58 Lady Musgrave Road, Kingston 10, post Q1 Nov 2022, and thus now owns both 56 Lady Musgrave Road and 58 Lady Musgrave Road, which are adjacent to each other.
The Group may be able to consider its first dividend payment during the 2023 calendar year, subsequent to completing its first investment life cycle, after exiting and or completing a number of investments and developments during the course of the year.
The Group remains fully focused on executing its strategy of unlocking value in real estate assets, as it seeks to continue increasing shareholder value.
Total investment income or core revenues was J$21.3 million for 3 Month 2022, compared with a loss of J$4.4 million for the three months ended November 2021 ("3 Month 2021"). This result was primarily driven by higher net interest income from a larger portfolio of REINs, which offset larger interest expense driven by an increase in loans and borrowings and notes payable.
The weighted average fair value yield on REINs was 11.2% compared with 10.l% last year, while the weighted average cost of debt was 5.1% compared with 5.0% last year. Subsequent to the end of the quarter, SRF began exiting its J$1.0 billion investment in a REIN which achieved practical completion in October 2022, as the Group began to receive the sale proceeds for purchased units as buyers completed the financing for their purchases.
In addition to the interest charged by the REIN, SRF also receives a profit-sharing component.
There was no gain on investment property during the quarter as these assets are only valued once at the end of each financial year, with the last valuations occurring in August 2022.
Share of gain on joint ventures, which also captures SRF's 70% ownership of the One Belmont development was immaterial during the quarter, as this development is only valued at the end of each financial year, with the last valuation occurring in August 2022.
Note, however, that One Belmont is scheduled to reach practical completion prior to the end of the current financial year, and as such, the revaluation of share of profit is likely to occur prior to the August 2023 year-end financial results. This revaluation may materially impact total investment income during the quarter in which it occurs. Note also, given One Belmont has already negotiated long term leases with tenants, to the extent where lease payments begin while SRF still maintains its share of the joint venture or a portion thereof, these lease flows may affect total investment income starting in the quarter during which this occurs.
SRF's total investment income is typically comprised of all the activities that were involved in the unlocking of value from its portfolio of real estate investment assets, namely: interest income on its REINs and the commitment fees related to this activity; gain or loss on its property investments, namely, on its investment properties, or on any real estate assets that were exited; and share of gain or loss on its joint venture investments.
Based on the nature of its business model, SRF's earnings during interim reporting quarters may experience "lumpiness" in total investment income and net profits, which is typically "smoothed out" at the end of each financial year, similar to what occurred in FYE Aug 2022 relative to the interim quarterly results.
The Group uses independent appraisers to value its investment assets annually. All investment properties are USD investment assets which are converted to JMD for financial reporting purposes. SRF's key strategic assets are held via wholly owned subsidiaries or joint ventures.
Net investment income or core earnings was a loss of J$82.4 million vs a loss of J$87.4 million for 3 Month 2021, driven by the J$21.3 million outturn for total investment income which was offset by higher operating expenses of J$103.7 million versus J$83.0 million last year. For FYE August 2022 SRF generated J$983.6 million in net investment income.
Net loss attributable to shareholders was J$172.5 million compared with a net loss of J$99.9 million last year, driven by the negative net investment income of J$82.4 million, a fair value loss on financial instruments of J$23.4 million (3 Month 2021: gain of J$10.9 million) and a net foreign exchange loss of J$66.7 million (3 Month 2021: loss of J$23.5 million). Note that SRF's net profit may be materially impacted by the completion of the One Belmont development and by the final net proceeds from exiting investments in REINs, which are scheduled to occur prior to the end of the current financial year.
At the end of the current financial year, SRF's net profit may also be materially impacted by changes in the valuation of its underlying real estate investment assets, as valuation for existing assets only occur once at the end of each financial year. Book value per share for Q1 Nov 2022 increased to J$22.71 compared with J$20.81 last year.
Note: the Group's return on average equity (ROE) was 11.3% at FYE Aug 2022 with an average ROE of 30.6% over the past three audited financial years. For FYE August 2022, SRF generated J$693.0 million in net profit.
Basic earnings per share (EPS) was negative J$0.53 compared with negative J$0.36 last year, while diluted EPS was negative J$0.49 compared with negative J$0.30 last year. Similarly, basic core earnings or net investment income per share (NIIPS) negative J$0.25 compared with negative J$0.31 last year, while diluted NIIPS was negative J$0.24 compared with negative J$0.27 last year. For FYE August 2022, SRF generated basic and diluted earnings per share of J$2.20 and J$2.06 respectively.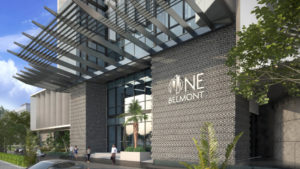 One Belmont | Commercial Tower: The J$3.70 billion 9-storey corporate office development is currently 74% completed, with construction remaining on track for the target April/May 2023 completion date. The substructure is 100% completed with pouring of concrete for all floors completed and the roof remaining to be poured. A fourth long-term agreement-to-lease which should have been executed in December 2022 was rescheduled for execution in January 2023. This means that four of the five floors are effectively leased once this fourth agreement is completed. The intended tenants have begun the process to select and execute their respective interior designs to meet their respective needs.
For more information on Sygnus Real Estate Finance Limited
Unaudited Results for the 3 Months Ended November 30, 2022 CLICK HERE