Motor Vehicle Sales Have Slipped And Continues Into 2023….Jackson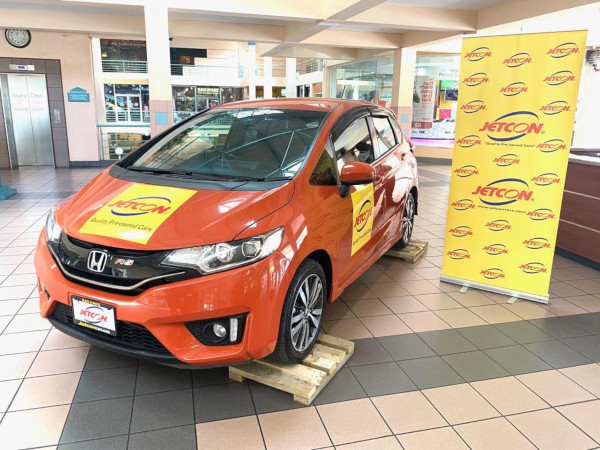 Motor vehicle sales have slipped compared with the first quarter of 2022, and continues into April 2023 as well, however, we have seen positive development with monthly sales increasing month over month for 2023.
Revenues are however, down 29 percent compared to the first quarter in 2022. Gross profits fell by 35 percent, and net profits decreased from $10.2m to a small loss of $1.8m.
While prices of vehicles and shipping have stabilized somewhat, the increase in interest rates have stifled motor vehicle sales, however with the reduction of inflation and a fall in interest rates on Bank of Jamaica CDs and Government of Jamaica Treasury bill rates augur well for interest rates returning to more normal levels soon. We expect sales to recover as the year progresses. We have sold the majority of our stock of electric vehicles (EVs) and expanded our range to include another brand of EV and have more developments in the pipeline which will be disclosed when they become more concrete.
Andrew Jackson Managing Director JETCON Corporation
JETCON CORPORATION LIMITED INTERIM RESULTS First Quarter ended March 2023
Aspects of New Road Traffic Act That Will Require Phased Implementation Outlined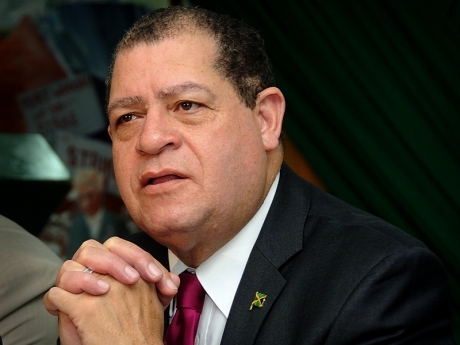 Aspects of the new Road Traffic Act that require phased implementation are to be addressed as the country begins to operate under the new legislative regime, says Minister of Transport and Mining, Hon. Audley Shaw.
Delivering a Statement in the House of Representatives on January 31, Mr. Shaw noted that the transition to the new Act will require a period of conversion, with changes to the documents used and produced, and the required adjustments in road infrastructure.
Some of the transition matters include the mapping of existing driver's licences to the new classes.
The Minister said that although the requirements to obtain a 'Class C' (commercial) licence will be different from the current requirements for a general licence, existing licences will be treated as though a motorcycle licence is 'Class A', private is 'Class B', and general is 'Class C'.
"A person's existing licence will continue to be valid to drive the types of vehicles recorded on the back of the licence, and a licence renewed during the transition period may not reflect any significant change in what is printed on the licence," Mr. Shaw said.
Another transition matter is the allowance for current learner drivers to test under the old regime.
Mr. Shaw said new holders of provisional licences will not be able to apply for a driver's licence for a period of six months.
"There will be an exemption to the six-month requirement before being tested for a driver's licence for those who got provisional licences under the Road Traffic Act 1938 after August 1, 2022," he stated.
Also, traffic signs that have been erected over the years with designs that vary from those now incorporated in the Road Traffic Regulations, will continue to be valid and to have the effect as per the earlier regulations and be enforceable accordingly.
In addition, vehicles will continue to be classified in similar manner to the earlier legislation, except for a broadening of the definition of a motorcycle.
"Where the classification of a vehicle is impacted by this change, the change will take place at the next fitness certification. Efforts will be made to contact owners of such vehicles, so that they can be made aware and understand any implications," Mr. Shaw said.
Time will also be given for driving instructors to meet certification requirements.
Mr. Shaw explained that driving instructors and driving schools will have to be certified and licensed by the Island Traffic Authority.
"The effective date of this requirement is proposed to be January 1, 2024, which will allow for a reasonable time to allow the instructors to undergo an approved training programme," he stated.
In addition, a national vehicle register is to be developed that will include all vehicles, whether operated on public roads or not.
However, vehicles used off-road will not need to be registered unless the owner wishes to get a title.
"It will take time to gather information on these vehicles to fully populate the register, but information will now be put in the register upon importation," Mr. Shaw said.
Meanwhile, the Minister informed that the Island Traffic Authority (ITA), established under the Act, is a statutory body that is not yet operational as an organisation.
As a result, the functions to be carried out are delegated to the bodies that currently have responsibility, such as the National Works Agency, Tax Administration Jamaica, and the Ministry, and when the entity is set up, it will take over the requisite functions.
Mr. Shaw also informed that it would take approximately six months before the changed process for applying, issuing, and keeping records of demonstration plates can take full effect, as dealers will need time to adjust their processes so that the new registers and reporting systems can be populated and brought up to date.
On another matter, Mr. Shaw said speed limit zones have been revised and new zones identified, but it will take some time to get the new signs in place to demarcate the zones, so that the changes are clearly communicated to motorists and enforcement officers.
"It is anticipated that the new signs will all be in place by the beginning of next year," he stated.
Persons with outstanding tickets will also be denied services, such as renewal of their driver's licence.
Implementation of this measure will not come into effect immediately but should become effective by April 1, 2023.
Regarding the use of application forms, where the differences between the existing forms and the new forms are not significant, the TAJ and ITA will continue to use the existing physical stock until these are depleted, as the old forms are valid for use under the new legislation, in keeping with the Interpretation Act.