Our Six (6) Key Growth Strategies……LYFT co-founder Logan Green
Transportation represents a massive market opportunity, one that we are in the very early stages of addressing.
Our key growth strategies include our plans to:
1. Increase Rider Use Cases. We are continuously working to make Lyft the transportation network of choice across an expanding range of use cases. We offer products to simplify travel decision-making, for example with our Lyft Pink subscription plan, Lyft Pass commuter programs, first-mile and last-mile services and university ride smart programs. We also provide centralized tools and enterprise transportation solutions, such as our Concierge offering, that enable organizations to manage the transportation needs of customers, employees and other constituents.
2. Grow Active Riders. We see opportunities to continue to grow our rider base. We may make incremental investments in our brand and in growth marketing to maintain and drive increasing consumer preference for Lyft. We strive to provide a full range of price points and ride experiences such as Wait & Save, which allows riders to save money by waiting for a ride, and Priority Pickup, which provides a premium experience by allowing riders to pay for prioritized pickup. We plan to continue to grow our ridesharing marketplace by prioritizing competitive service levels and attracting and retaining more drivers and riders on our network. Additionally, we will continue to evaluate ways to expand our network coverage beyond the geographies and markets we currently serve. We also believe we are a beneficiary of demographic shifts, such as the growing percentage of the U.S. population that is accustomed to on-demand services and has digital-first preferences.
3. Grow Our Share of Consumers' Transportation Spend. Lyft's transportation network is designed to address a wide range of mobility needs. The Lyft network spans rideshare, car rentals, bikes, scooters, transit and vehicle services. By integrating the fragmented transportation ecosystem, we are well positioned to deliver the best holistic experience to all of our riders and to capture significantly more of our market opportunity.
4. Deliver Increasing Value to Drivers. We strive to provide drivers that use Lyft with the best possible experience, including access to a variety of economic opportunities. For example, through our Express Drive program, drivers can get access to rental cars they can use for ridesharing. We also provide drivers with a suite of resources, including access to our on-demand, 24/7 support through our Driver app, to ensure drivers have the resources they need before taking the road. By making the driver experience better and better, we can retain and attract more drivers to Lyft's network.
5 Invest in our Marketplace Technology. Our investments in our proprietary technology allow us to deliver a convenient and high-quality experience to drivers and riders. Our mapping technology, now known as Lyft Maps, optimizes routing, in-app navigation, and user matching to improve the rider and driver experience and our marketplace efficiency. Additional investments in our payments and data science capabilities have been central to making our network more efficient and
seamless to use.
6. Thoughtfully Pursue M&A and Strategic Partnerships. We have from time to time made strategic acquisitions, including our acquisitions of Bikeshare Holdings LLC ("Motivate"), the largest bike sharing platform in the United States at the time, Flexdrive, LLC ("Flexdrive"), one of our longstanding Express Drive partners, and PBSC, a global leader in bikeshare that supplies stations and bikes to markets internationally. We will continue to selectively consider acquisitions that contribute to the growth of our current business, help us expand into adjacent markets or add new capabilities to our network. In addition, we continue to expand our commercial partnerships. We believe drivers and riders will continue to benefit from a broad partner ecosystem that builds on our existing loyalty and reward programs. We have also built strong relationships with transportation suppliers, state and local government.
Beware Of Making Decisions Based On Predictions of the Future…..Charlie Munger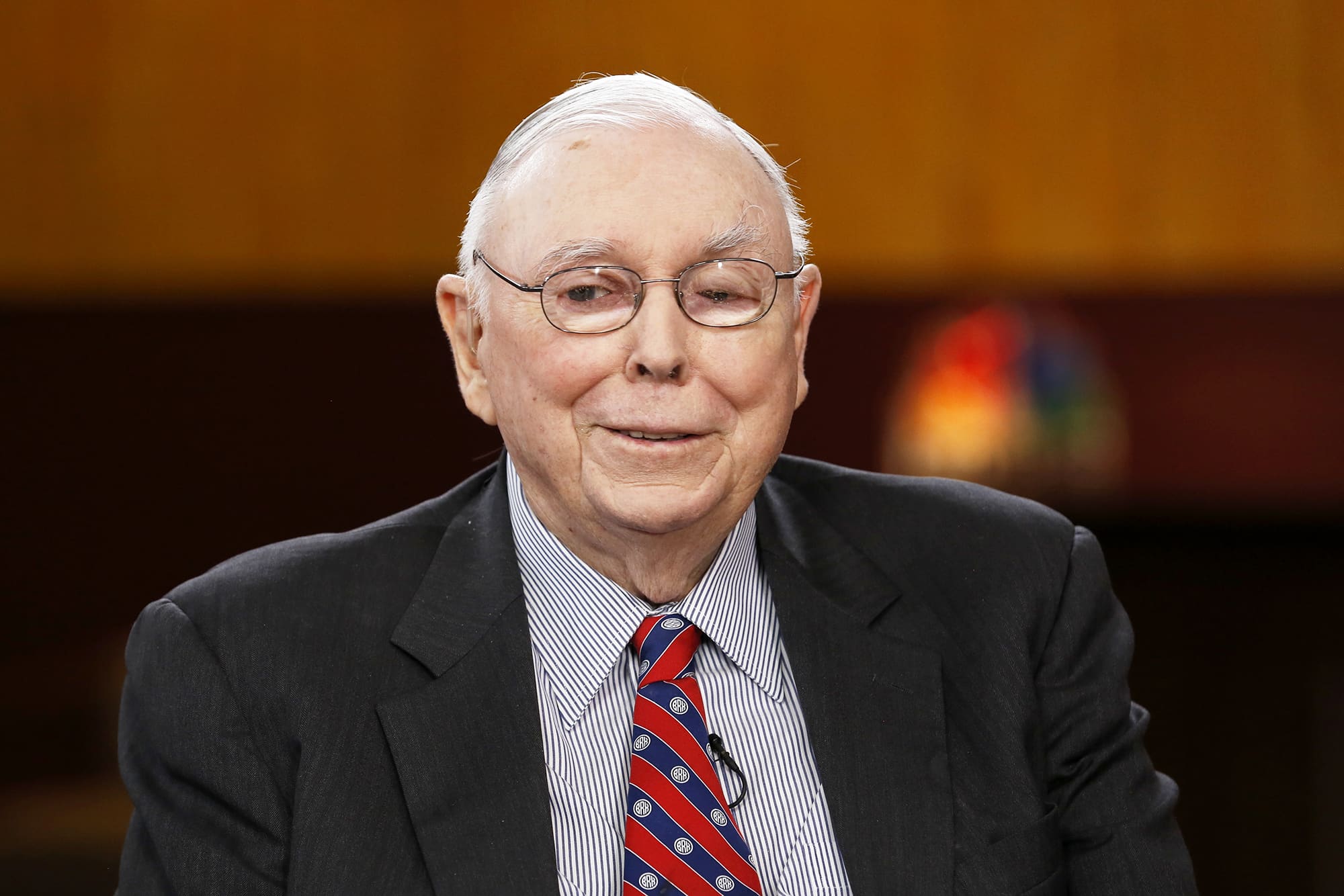 Given Berkshire Hathaway's great success, you'd think that Munger and Buffett had an uncanny ability to predict the future. The opposite is true: A pillar of their success is their ability to admit they cannot predict the future.
Munger has noted that he's "never been able to predict accurately. I don't make money predicting accurately. We just tend to get into good businesses and stay there." Moreover, Munger didn't place much stock in experts' predictions either: "People have always had this craving to have someone tell them the future. Long ago, kings would hire people to read sheep guts. There's always been a market for people who pretend to know the future. Listening to today's forecasters is just as crazy as when the king hired the guy to look at the sheep guts. It happens over and over and over." Source for quotes.
I think about Munger's perspective whenever I'm tempted to click on some investment guru's prediction about what the stock market will return or the path of interest rates. If Munger and Buffett, two of the greatest investors of all time, don't think they can predict the future or listen to expert predictions, why should we behave any differently?
Charlie Munger, the vice chairman of Berkshire Hathaway and Warren Buffett's business partner, died November 28 — less than a month short of his 100th birthday.
Source: John Jennings Forbes Contributor
I write about investments and issues that affect wealthy families.