Medical Associates Hospital & Knutsford Court Hotel To Be Transformed Into A State-Of-The-Art Health District – Part 3 The Project and Properties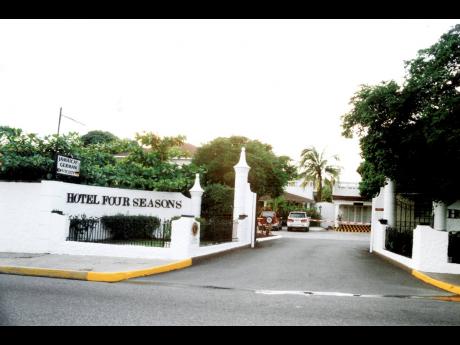 According to the press releases plans are in progress to transform the Knutsford Court Hotel property into a model business and lifestyle village that will build healthy living, productivity, and environmental sustainability into its operations.
Dr Walcott stated that Novamed believes that investing in healthcare extends beyond buying hospitals and clinics. It extends into creating productive spaces in everyday life that facilitate healthy and sustainable undertones to our professional and personal activities.
Medical Associates Hospital and Medical Center (MAH)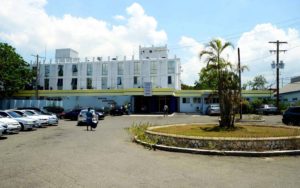 MAH was established in 1959 by Dr. J.T Burrowes whose vision was to create the finest private healthcare facility in Jamaica, offering a wide range of medical services of the highest quality to its patients, with care, compassion, and kindness.
Throughout the years Medical Associates Hospital has gained a reputation for excellent nursing care, experienced and highly-trained consultants, physicians and surgeons, and forging new pathways in medicine.
MAH is a First-Class healthcare facility that is proud to have forged long-standing relationships and alliances with over 60 companies and corporations in Jamaica, including embassies and consulates, international shipping lines, security companies, manufacturing plants, and telecommunications companies, to name a few.
Our excellent relationships with our highly trained medical team and our family of patients, coupled with our unwavering commitment to quality healthcare services and advancements in medical technology has significantly contributed in helping the hospital build a positive, progressive and unquestionable reputation in the healthcare sector.
MAH has three entrances; one on Ruthven Road, one on Chelsea Avenue and its main entrance, on Half Way Tree Road, and is open 24 hours a day, 7 days a week.
The Knutsford Court Hotel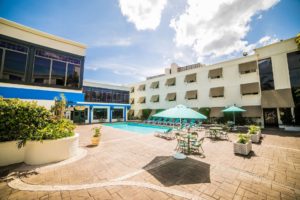 Businessman Kevin Hendrickson brought his talent and experience to The Knutsford Court Hotel, his second hotel acquisition in Kingston (The Courtleigh Hotel & Suites being the first). Located in the Half Way Tree area of the city, The Knutsford Court Hotel is unique in its ability to suit every type of traveller and budget, with accommodation and amenities for corporate visitors, groups, couples and families.
Modernization is at the heart of the hotel, with state-of-the-art point of sales systems, fire prevention and sprinkler systems throughout, an intricate surveillance camera system and electronic key lock for bedrooms as well as complimentary high-speed Wi-Fi access.
Hotel Four Seasons?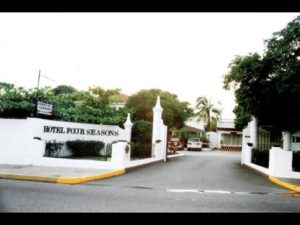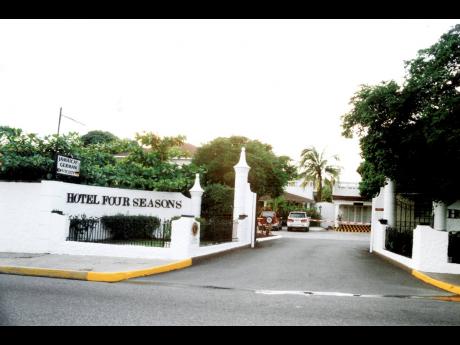 It was recently reported that First Rock bought one of several hotels which are near the Medical Associates Hospital. It is understood that this hotel will be added to the MAH portfolio, causing a possible conflict of interest on Dr Banbury's behalf, hence his resignation.
Hotel Four Seasons, a long-standing part of Kingston's hospitality landscape, and sits just across the road from both Medical Associates Hospital & Knutsford Court Hotel was placed on the market for sale by its owners, who are seeking US$16 million, or about $2.5 billion in Jamaican currency, for the property located on Ruthven Road. There has been no further public announcement on this pending sale.
Medical Associates Hospital & Knutsford Court Hotel To Be Transformed Into A State-Of-The-Art Health District – Part 4 The Business Opportunity – Medical Tourism Expansion
VMIL Increases Stake In Kingston Properties

Victoria Mutual Investments Limited (VMIL) has today acquired 135,483,871 units of Kingston Properties (KPREIT) shares for a combined consideration of
$1,050,000,000. This transaction increases VMIL's stake in KPREIT to a total of twenty-three per cent (23%), making KPREIT an associate company of VMIL.

This is in line with the VM Group Vision of being a leading Caribbean-based, Member-focused organisation transforming lives by advancing the financial wellbeing of individuals globally, more specifically by leveraging the collective Real Estate competence embedded within the VM Group.
VMIL expects to benefit from dividend income as well as participation in the strategic direction of KPREIT, going forward. With the acquisition of the
additional shares, VMIL's 23% stake in KPREIT will result in the Company reporting a share of profit.
This acquisition is in line with VMIL's thrust to expand its real estate investments.
The addition of KPREIT to the VMIL portfolio adds significant strength to its balance sheet and enhances its business development capacity. VMIL will now have an opportunity to diversify its real estate investments outside of Jamaica, based on KPREIT's expansive portfolio in other Caribbean jurisdictions and North America.