Medical Associates Hospital & Knutsford Court Hotel To Be Transformed Into A State-Of-The-Art Health District – Part 2 The Players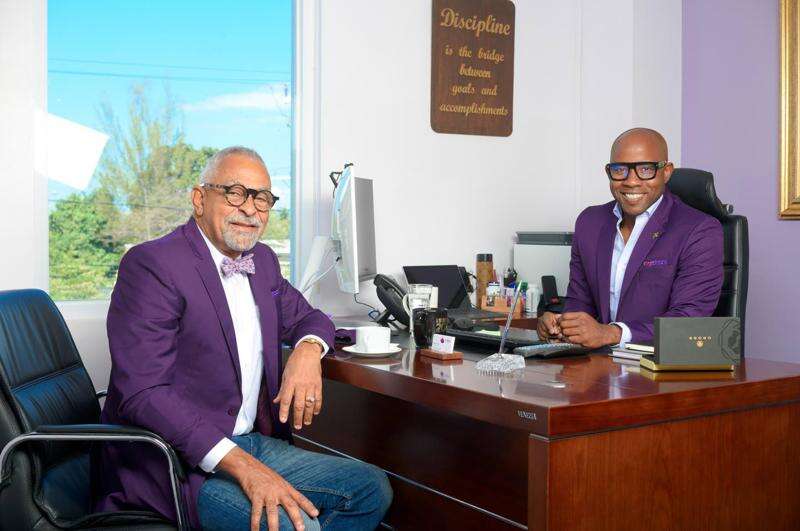 Novamed is led by Founder Dr David Walcott along with Kirk-Anthony Hamilton who heads Tech Beach Retreat & Roots Financial Group founder, Kevin Donaldson.
Novamed is focused on bringing innovative solutions to emerging markets in the Caribbean and Latin America through investing in healthcare-specific assets including real estate, operating companies, and medical technology.
Novamed's portfolio of companies includes First Step, a medical education business and CareerMD, a professional consultancy for medical practitioners.
Novamed has also invested in the 30-year-old Windward Medical Centre, whose services it has digitised since its 2018 acquisition, through the implementation of an electronic medical record (EMR) software with artificial-intelligence-driven decision-making capabilities to optimise health care decisions around patients.
First Rock Real Estate Investments Limited formally FirstRock Capital Holdings Limited is led by Chairman Norman Reid, Co-founder and Director Dr. Michael Banbury and FirstRock Group of Companies co-founder Ryan Reid.
FirstRock Capital Holdings Limited Co-founder and Director Dr. Michael BanburyDr Michael Banbury, a popular medical practitioner, resigned earlier this year as the chief executive officer of the privately-owned Medical Associates Hospital (MAH). It is understood that Dr Banbury stepped down after being the hospital CEO for more than eight years, which puts him in a very good position to assess the value of the transaction.
First Rock Real Estate Investments Limited is committed to its vision to capitalize on investment opportunities, which will enable them to constantly increase shareholder value and deliver above average returns.
First Rock Real Estate Investments Limited currently has US$75 million in assets to date, which means that they are more than halfway to asset target of US$100M in the first five years.
Medical Associates Hospital & Knutsford Court Hotel To Be Transformed Into A State-Of-The-Art Health District – Part 3 The Project and Properties
VMIL Increases Stake In Kingston Properties

Victoria Mutual Investments Limited (VMIL) has today acquired 135,483,871 units of Kingston Properties (KPREIT) shares for a combined consideration of
$1,050,000,000. This transaction increases VMIL's stake in KPREIT to a total of twenty-three per cent (23%), making KPREIT an associate company of VMIL.

This is in line with the VM Group Vision of being a leading Caribbean-based, Member-focused organisation transforming lives by advancing the financial wellbeing of individuals globally, more specifically by leveraging the collective Real Estate competence embedded within the VM Group.
VMIL expects to benefit from dividend income as well as participation in the strategic direction of KPREIT, going forward. With the acquisition of the
additional shares, VMIL's 23% stake in KPREIT will result in the Company reporting a share of profit.
This acquisition is in line with VMIL's thrust to expand its real estate investments.
The addition of KPREIT to the VMIL portfolio adds significant strength to its balance sheet and enhances its business development capacity. VMIL will now have an opportunity to diversify its real estate investments outside of Jamaica, based on KPREIT's expansive portfolio in other Caribbean jurisdictions and North America.