Jamaica Will Remain A Net Importer Of Fuel Like Most Countries Around The World And Therefore Also A Price Taker.
"There is a special consumption tax (SCT) charged on fuel that we and others use to produce electricity. Customers pay GCT at the standard rate of 15 per cent on the value of electricity consumed. JPS and the independent power producers are taxed at the highest corporate income tax rate in Jamaica of 33.3 per cent. All these taxes are passed through or affect the electricity tariff. To a large degree, JPS is a tax-collecting agent for the Government. Suspending or reducing taxes during the current crisis or even longer would help customers, especially the most vulnerable ones. Fuel prices alone make up more than 50 per cent of the bill. Then you pay for the electricity and fixed charges to independent power producers and you pay taxes to the Government. We have some degree of control on our operating costs and the investments we make to bring the power to your homes and businesses – the transmission and distribution lines, the transformers, the poles. And even these are heavily regulated. The regulator must approve these expenses in advance. In January 2021, their average bill was around $6,700. In December 2021, this had climbed to $8,800 – a 30 per cent increase. In March 2022, their bill was $9,600 – a further 10 per cent increase. For a small commercial customer, their electricity bill went from half a million Jamaican dollars in January 2021 to $700,000 in December and $770,000 in March 2022 – a staggering 40 per cent increase. Why are the electricity tariffs so dependent on fuel prices? Jamaica's electricity generation mix today is 62 per cent natural gas (from LNG), 25 per cent oil (HFO/ADO) and 13 per cent renewables. Only seven years ago, that mix was worse – 95 per cent oil (HFO/ADO) and five per cent renewables. Jamaica will remain a net importer of fuel like most countries around the world and therefore also a price taker."
Michel Gantois President and CEO Jamaica Public Service Company (JPS) giving an address at the Jamaica Chamber of Commerce's Breakfast Conversation at The Jamaica Pegasus hotel in New Kingston.
What's Happening Here Is That, Given The Uncertainty Looking Ahead, We Continue To See It Prudent To Focus On Maintaining Capital Levels.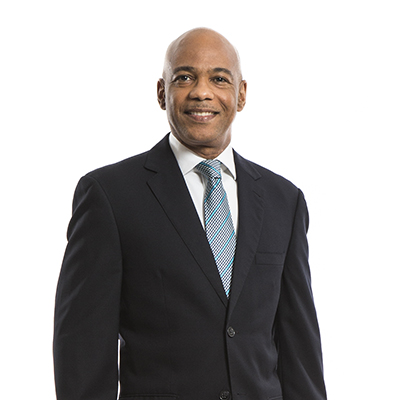 "I think we all accept that these are unusual times. We keep talking about the idea of the pandemic, the crises that face us and at the end of it all, our most important role is to ensure the viability, sustainability and strength of the organisation. Our primary role is the protection of our depositors and our policyholders and secure their deposits in the context of the banks. What's happening here is that, given the uncertainty looking ahead, we continue to see it prudent to focus on maintaining capital levels. At the end of it all, I see capital almost as insurance protection for policyholders. Certainly, as the CFO, it is almost the primary basic role that I actually play here," NCB Financial Group Chief Financial Officer and Deputy Chief Executive Officer Dennis Cohen on the matter of dividend payments. "Pricing is a function of market conditions. NCB by itself can't go forward and move interest rates in a market where our competitors are doing something different. We have to stay within the market and price within the context of the market. Price movements that are reflected are a reflection of what's happening in the market which oftentimes is driven by what's happening at the central bank, in terms of their monetary policy adjustments. This is not an attempt to pass on unnecessary or unwarranted risks to customers. It is simply normal business practice,"
NCB Financial Group Chief Financial Officer and Deputy Chief Executive Officer Dennis Cohen