Jamaica Will Remain A Net Importer Of Fuel Like Most Countries Around The World And Therefore Also A Price Taker.
"There is a special consumption tax (SCT) charged on fuel that we and others use to produce electricity. Customers pay GCT at the standard rate of 15 per cent on the value of electricity consumed. JPS and the independent power producers are taxed at the highest corporate income tax rate in Jamaica of 33.3 per cent. All these taxes are passed through or affect the electricity tariff. To a large degree, JPS is a tax-collecting agent for the Government. Suspending or reducing taxes during the current crisis or even longer would help customers, especially the most vulnerable ones. Fuel prices alone make up more than 50 per cent of the bill. Then you pay for the electricity and fixed charges to independent power producers and you pay taxes to the Government. We have some degree of control on our operating costs and the investments we make to bring the power to your homes and businesses – the transmission and distribution lines, the transformers, the poles. And even these are heavily regulated. The regulator must approve these expenses in advance. In January 2021, their average bill was around $6,700. In December 2021, this had climbed to $8,800 – a 30 per cent increase. In March 2022, their bill was $9,600 – a further 10 per cent increase. For a small commercial customer, their electricity bill went from half a million Jamaican dollars in January 2021 to $700,000 in December and $770,000 in March 2022 – a staggering 40 per cent increase. Why are the electricity tariffs so dependent on fuel prices? Jamaica's electricity generation mix today is 62 per cent natural gas (from LNG), 25 per cent oil (HFO/ADO) and 13 per cent renewables. Only seven years ago, that mix was worse – 95 per cent oil (HFO/ADO) and five per cent renewables. Jamaica will remain a net importer of fuel like most countries around the world and therefore also a price taker."
Michel Gantois President and CEO Jamaica Public Service Company (JPS) giving an address at the Jamaica Chamber of Commerce's Breakfast Conversation at The Jamaica Pegasus hotel in New Kingston.
Beware Of Making Decisions Based On Predictions of the Future…..Charlie Munger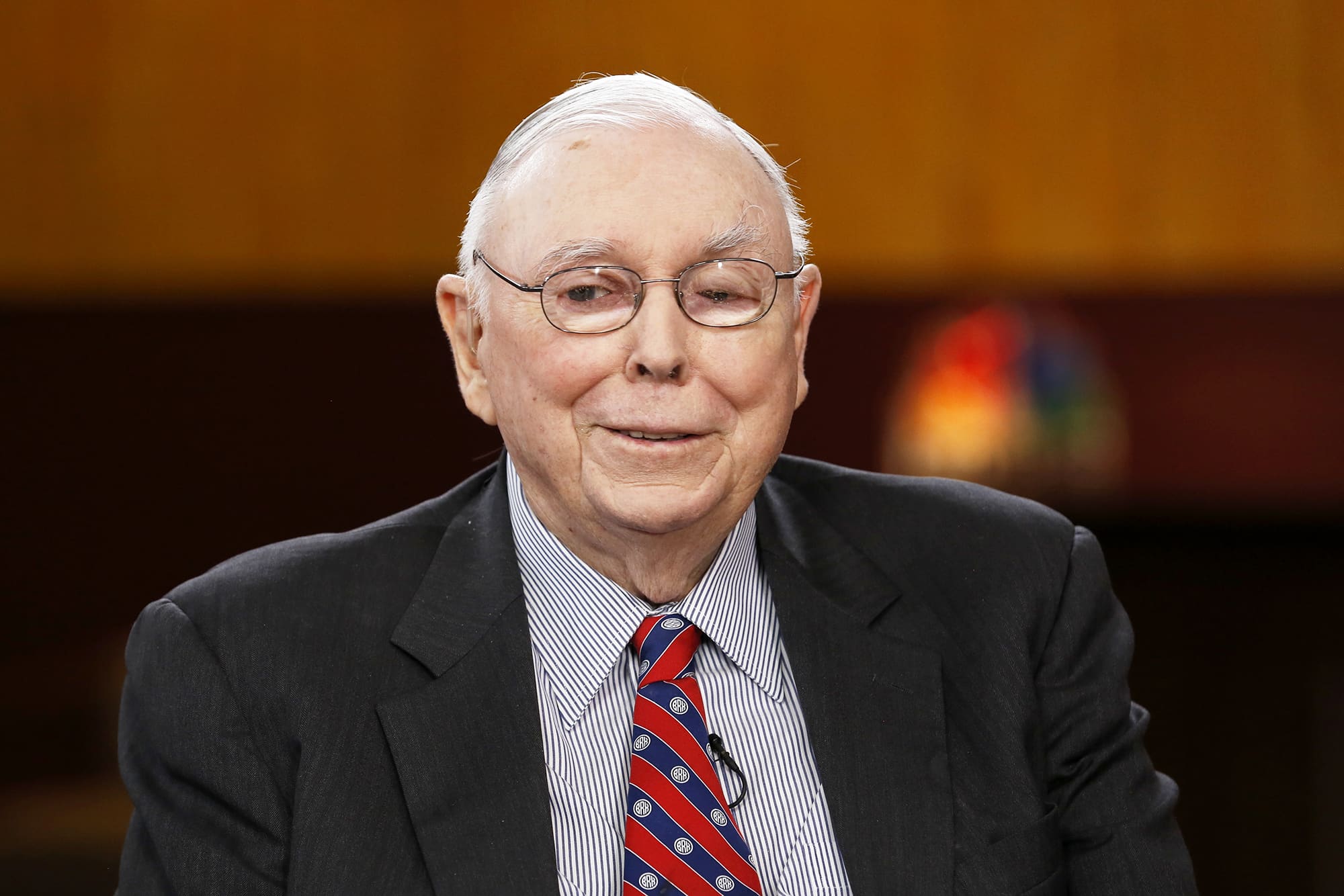 Given Berkshire Hathaway's great success, you'd think that Munger and Buffett had an uncanny ability to predict the future. The opposite is true: A pillar of their success is their ability to admit they cannot predict the future.
Munger has noted that he's "never been able to predict accurately. I don't make money predicting accurately. We just tend to get into good businesses and stay there." Moreover, Munger didn't place much stock in experts' predictions either: "People have always had this craving to have someone tell them the future. Long ago, kings would hire people to read sheep guts. There's always been a market for people who pretend to know the future. Listening to today's forecasters is just as crazy as when the king hired the guy to look at the sheep guts. It happens over and over and over." Source for quotes.
I think about Munger's perspective whenever I'm tempted to click on some investment guru's prediction about what the stock market will return or the path of interest rates. If Munger and Buffett, two of the greatest investors of all time, don't think they can predict the future or listen to expert predictions, why should we behave any differently?
Charlie Munger, the vice chairman of Berkshire Hathaway and Warren Buffett's business partner, died November 28 — less than a month short of his 100th birthday.
Source: John Jennings Forbes Contributor
I write about investments and issues that affect wealthy families.